SPOTLIGHTS
Click Here to Join 411's LIVE UFC TUF 19 FINALE Coverage!
Posted by Mark Radulich on 07.06.2014

411 has you covered for Sunday Fun-day Fight-day!

Keep refreshing the page for the latest results!

411 wants to add you to our 15,000+ total Twitter followers & Facebook Friends! Be sure to ADD US ON FACEBOOK and FOLLOW US ON TWITTER if you haven't done so already!



RADULICH IN BROADCASTING NETWORK







And if you haven't heard it yet, here's our review of Transformers: Age of Extinction (play with this show on mute and spare yourself more UFC commentary):



And now ON WITH THE LIVE COVERAGE!


Starting at 6:00PM ET!


Thanks for joining 411 for our live coverage!


On tap for tonight...



MAIN FS1 CARD - 9:00 PM ET

Frankie Edgar (145.5) vs. B.J. Penn (145)
Corey Anderson (204) vs. Matt Van Buren (206) – TUF 19 light heavyweight final
Eddie Gordon (186) vs. Dhiego Lima (185) – TUF 19 middleweight final
Guto Inocente (232) vs. Derrick Lewis (264)
Dustin Ortiz (125) vs. Justin Scoggins (124)

PRELIM FS1 CARD - 7:00 PM ET

Kevin Lee (156) vs. Jesse Ronson (155)
Leandro Issa (135.5) vs. Jumabieke Tuerxun (136)
Adriano Martins (155.5) vs. Juan Manuel Puig (155)
Dan Spohn (205) vs. Patrick Walsh (206)

PRELIMINARY FIGHT PASS CARD - 6:00 p.m. ET

Alexis Dufresnev (143) vs. Sarah Moras (139) – 143-pound catchweight
Keith Berish (203) vs. Robert Drysdale (202.5)


---

Hey 411 readers, thanks for joining 411's live MMA coverage tonight! Don't get too excited, I'm not back. I'm just doing Larry a favor because he was gracious enough to post our UFC 174 Live Alternative Commentary in his coverage thread for the event. I'm merely paying a debt, nothing to see here, carry on.



INTRODUCTION:



We are live at the Mandalay Bay Events Center (again) in Las Vegas, Nevada!

Jon Anik and Kenny Florian are on the mic tonight as we go to the octagon for our first fight.



PRELIMINARY FIGHT PASS BOUT



Light Heavyweight Bout: Keith Berish (203) vs. Robert Drysdale (202.5)


ROUND ONE: Drysdale opens with a front kick. Drysdale tries a few more strikes and attempts a takedown. He mounts him from the back against the fence. Drysdale works for the rear-naked choke. Drysdale applies a bodylock. Berish for his part, fights his way out of it. He stands up with Drysdale on his back. Berish drops and taps out!

OFFICIAL RESULT: WINNER – Robert Drysdale by submission (rear-naked choke) at 2:03 of round 1.

Berish's knee appears to have gone out on him. Tough break pal.

Catchweight Bout (143lbs): Alexis Dufresne (143) vs. Sarah Moras (139)


ROUND ONE: Dufresne goes toe-to-toe with Moras and Moras counters. Dufresne takes her down. Dufresne works from full guard. Moras grabs for an arm bar but Dufresne stands up and pulls away. She passes to side control. Dufresne goes knee-on-belly and attempts to pass but Moras blocks her. Moras is keeping up her grappling defense, not allowing Dufresne to advance her position. Moras has landed more ground strikes from the back than Dufresne has on top. Moras attempts to attack the arm again. Dufresne postures up and lays in a hard strike, Moras counters with a big up kick. Dufresne will end the round in Moras' guard. Tough one to score because Moras was active from the bottom, more so than Dufresne. However, MMA judges don't ever judge that way.

SCORECARD: Moras 10-9

ROUND TWO: The fighters slug it out in the center of the octagon. Dufresne takes Moras down again. Dufresne attacks from side control. Moras stalls her out and they are stood up. Moras dives for a takedown. She works from top position. Moras has her pressed against the fence. Not enough action and they are stood up again. Moras attempts a takedown and Dufresne reverses. Moras reverses back! Moras works from full guard. Big left from Moras on the ground. Dufresne attacks the arm but Moras rolls through it.

SCORECARD: Moras 10-9

ROUND THREE: Dufresne opens up with a judo throw. She she punches away a la Rousey-Davis but unlike that match-up, Moras is able to pull out of her grip. Dufresne adjusts and works from half guard. Moras is throwing a lot of elbows from the bottom. Dufresne postures up and smacks Moras. More elbows from Moras. Dufresne stands up in guard. Moras throws up a triangle and transitions to an arm bar. She nails her with an up kick. Dufresne pass to side control. Moras attempts to reverse. Moras goes for another arm bar. Moras hammers on Dufresne's head. Again, it's tough because Moras did a lot of damage off of her back and never was in any peril. However, Clucky says, "If you're on your back you ain't winning the BUCGAW!"

SCORECARD: Moras 10-9

OFFICIAL RESULT: WINNER – Sarah Moras by unanimous decision (29-28, 29-28, 30-27).

No Clucky here but Kenny Florian thinks Dufresne won...make of that what you will folks.




PRELIMINARY FOX SPORTS 1 BOUTS




Light Heavyweight Bout: Dan Spohn (205) vs. Patrick Walsh (206)


ROUND ONE: Leg kick from Spohn. Walsh catches Spohn coming in. They clash again. Walsh ties up Spohn and pushes him to the fence. Spohn takes him down and attempts a guillotine. Walsh pounds on Spohn's abdomen and gets his head out of danger. Walsh works from top position. Walsh peppers Spohn with punches. Walsh attempts a straight arm bar. Spohn defends but he's still on his back. Spohn gives up his back. Walsh attacks the arm again. Spohn defends and Walsh moves to side control.

SCORECARD: Walsh 10-9.

ROUND TWO: Walsh immediately goes for a takedown. Spohn is down against the fence. Walsh works for the kimura but Spohn defends and lands in top position. Spohn takes his back. Walsh defends and Spohn hops off of his back. Hard right from Spohn. Walsh shoots for a single leg again. Spins away from the cage. Walsh turns him back. Spohn attempts a standing guillotine. Walsh dumps him. He lands in half guard. Elbows from the top delivered by Walsh. Walsh stays in control as the round ends.

SCORECARD: Walsh 10-9

ROUND THREE: Spohn comes out swinging and Walsh goes on the run. Walsh defends and takes Spohn down. Spohn gives up his back. Walsh attempts the rear-naked choke. Spohn flips on his back. Walsh works from half guard. Spohn gets to his feet. Walsh slams him down. Not enough activity so they are stood up. Spohn lands an uppercut. He follows with a big knee. Walsh is bleeding. Walsh tackles him. Spohn tries and fails another guillotine attempt.

SCORECARD: Spohn 10-9

OFFICIAL RESULT: WINNER – Patrick Walsh by unanimous decision (29-28X3).


Lightweight Bout: Adriano Martins (155.5) vs. Juan Manuel Puig (155)

ROUND ONE: Martins comes out swinging. Inside leg kick from Puig. Martins returns fire. Martins knocks him down with a series of stiff rights. He recovers and lands a few leg kicks. Puig is firing off a lot of kicks. Straight left from Martins who then gets kicked in the nuts. Another leg kick from Puig and BOOM!!! Martins knocks Puig stiff with a right hook!




Nicely done; the First Round Finish Club salutes you!

OFFICIAL RESULT: WINNER – Adriano Martins by KO at 2:21 of round 2.


Bantamweight Bout: Leandro Issa (135.5) vs. Jumabieke Tuerxun (136)

ROUND ONE: Leg kick from Issa. Tuerxun sticks his jab out there. Issa lands another leg kick. We have another nut shot. One more and I'm pulling out the Robot Chicken bit. Front kick from Issa. Leg kick from Issa. Tuerxun is having a hard time finding a way in. Leg kick from Tuerxun after both fighters miss with strikes. They leg kick each other. Issa has landed double the strikes of Tuerxun. Tuerxun is looking for a big one-punch KO. He finally knocks Issa down with a wide, swinging left! Issa dives for a takedown to save himself. Tuerxun defends and wrestles Issa to the fence.

SCORECARD: Issa 10-9

ROUND TWO: Front kick grazes the face of Tuerxun. Tuerxun returns fire. Side kick from Tuerxun, Issa cracks him back and just stares at his handy work as Tuerxun winces in pain. Both fighters are swinging for the fences. Issa dives for another takedown but Tuerxun forces him to the canvas. Issa is deducted a point for grabbing the fence. Leg kick combo from Issa. Tuerxun backs up Issa with a punches. Issa takes him down. Tuerxun fights back to his feet and throws Issa off. Leg kick from Issa. Counter left hook from Issa. Issa misses a high kick. Tuerxun gets a takedown at the buzzer.

SCORECARD: Issa 10 (-1)-9; 9-9

ROUND THREE: Issa ducks punches and takes Tuerxun down. Issa pounds on Tuerxun from top position. Issa attempts a guillotine. Issa rolls on top but keeps the hooks in. Tuerxun fights out of it. Issa attacks from full mount. Issa rolls and grabs an arm bar. Tuerxun taps out, for the first time ever!

OFFICIAL RESULT: WINNER – Leandro Issa by submission (arm bar) at 3:49 of round 3


Lightweight Bout: Kevin Lee (156) vs. Jesse Ronson (155)

ROUND ONE: Lee shoots for a takedown. He knees him in the gut before Ronson spins away. Lee charges Ronson again. Ronson takes a knee and spins away again. Lee kicks but falls down. Straight right from Lee, counter kick from Ronson. Leg kick from Ronson. They trade kicks. Lee lands a series of punches. Front kick from Ronson. Leg kick from Ronson and that spurs him to shoot for a takedown. Lee plants Ronson. Lee takes his back.

SCORECARD: Lee 10-9

ROUND TWO: They exchange punches to start the round. Lee goes right to his wrestling once again. Lee buries his head in Ronson's torso. Knee to the face from Ronson. Lee returns the favor to the body. Lee is continuing to land punches. Lee tackles Ronson. Ronson attempts to lock up his head. Lee let's him back up. They exchange kicks. Ronson attempts a takedown. Lee fights him off. Lee charges at Ronson.

SCORECARD: Lee 10-9

ROUND THREE: Lee picks up right where he left off...sigh. Ronson lands a few punches, backing up into the fence. Lee misses a takedown. Lee tries again and misses. Ronson counters and takes him down. Ronson takes his back. He nearly has him in the rear-naked choke but Lee bucks and now has him in side control...amateur night in Hicksville here. Lee is mounted on his back while Ronson is standing. Ronson throws him off. Lee swings for the fences. Leg kick from Ronson.

SCORECARD: Ronson 10-9

OFFICIAL RESULT: WINNER – Kevin Lee by split decision (29-28X2 Lee, 29-28 Ronson).

My thoughts on that last fight: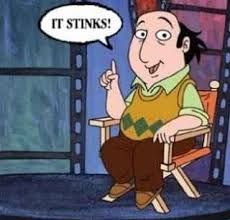 FOX SPORTS 1 MAIN CARD MATCHES



Flyweight Bout: Dustin Ortiz (125) vs. Justin Scoggins (124)

ROUND ONE: The fighters lock up and wrestle against the fence. Ortiz takes Scoggins down. Ortiz looks to pass guard. Scoggins throws up an arm bar attempt. Scoggins goes belly down. Ortiz stays in it and escapes. Scoggins scrambles and takes his back. Knee to the thigh from Scoggins. Ortiz pulls away. Ortiz lands a right but Scoggins side steps him and takes his back. Ortiz reverses. Scoggins turns into him. They are tied up against the fence. Another scramble but they end where they began. Scoggins tries to pull Ortiz to the floor. Scoggins takes his back. Ortiz lands a knee to the body followed by a pair of punches.

SCORECARD: Scoggins 10-9

ROUND TWO: Side kick from Scoggins as Ortiz chases after him. Ortiz attempts a takedown. Scoggins counters and looks for a shoulder lock. Ortiz reverses and gets to side control. Scoggins pushes him back to full guard. Ortiz stands up and tries to pass. Ortiz attempts to take his back. Scoggins tries for a guillotine. Ortiz defends and pounds on Scoggins from side control. Ortiz finishes the round in full guard, pounding away on Scoggins.

SCORECARD: Ortiz 10-9

ROUND THREE: Scoggins lands a few punches to start off round 3. Ortiz and Scoggins trade punches in the clinch. Ortiz has outlanded Scoggins in strikes by more than 60. Ortiz lands a huge left hand. Scoggins gets a takedown. Scoggins works for an arm triangle. Ortiz scrambles out. They tie up against the fence. Ortiz smacks Scoggins with short elbows. Scoggins reverses. Ortiz ends the round in full guard.

SCORECARD: Ortiz 10-9

OFFICIAL RESULT: WINNER – Dustin Ortiz by split decision (29-28X2 Ortiz, 29-28 Scoggins).


Heavyweight Bout: Guto Inocente (232) vs. Derrick Lewis (264)

ROUND ONE: Lewis throws a pair of kicks at nothing in particular. Front kick from Inocente. They tie up against the fence. Lewis tries for a takedown but Inocente gets away. Lewis clubs him with a right and they tie up again. Another clubbing right hand from Lewis. Lewis misses an uppercut. Leg kick from Inocente allows him to be mauled by Lewis. Lewis dives on Inocente, missing a diving right hand. Derrick Lewis KO's Inocente on the mat! The Black Beast (dat's racist!) gets another victory!

This is why the First Round Finish Club loves #Heavyweights!

OFFICIAL RESULT: WINNER – Derrick Lewis by mauling (TKO) at 3:30 of round 1.



TUF 19 MIDDLEWEIGHT FINAL



Middleweight Bout: Eddie Gordon (186) vs. Dhiego Lima (185)

ROUND ONE: Gordon lands a series of punches first. Lima tries to counter and eats more punches. Gordon smashes Lima with more punches. Lima is getting mugged! STRONG ISLAND RULES! Eddie Gordon beats Lima into the mat and is your new Ultimate Fighter! #TeamSerraLongo4Life #BlackTalians

Here's your replay:



OFFICIAL RESULT: WINNER – Eddie Gordon by TKO at 1:11 of round 1.





TUF 19 LIGHT HEAVYWEIGHT FINAL



Light Heavyweight Bout: Corey Anderson (204) vs. Matt Van Buren (206)

ROUND ONE: Anderson is the first to land. He swarms all over Van Buren! He's landing punch after punch! Wow, these TUF fighters are not getting paid by the hour! Van Buren covers up and Anderson pounds him out until the ref stops it. I'm all out of memes folks...except this:



OFFICIAL RESULT: WINNER – Corey Anderson by TKO at 1:01 of round 1.




MAIN EVENT




Featherweight Bout: Frankie Edgar (145.5) vs. B.J. Penn (145)

ROUND ONE: Penn comes out swinging. Edgar counters. Edgar content to box with BJ to start with. The fighters exchange punches. Edgar gets a takedown. BJ kicks at this thighs. Edgar dives into his guard. Edgar stands in his guard again. He dives back in. BJ pushes him away. Edgar kicks his legs. BJ switches to butterfly guard as Edgar tries again to grapple with him on the mat. Dean finally lets Penn up. Penn checks a kick. Edgar lands a combo. Another hook from Edgar and we're done with round 1.

SCORECARD: Edgar 10-9

ROUND TWO: Edgar continues to out strike Penn. Edgar grabs a single, throws a punch and lets go of the leg. Penn can't seem to catch Edgar. Edgar tackles Penn. Edgar lands punches from full guard. More right hands from Edgar before he dives back into full guard. Penn kicks him away but Edgar won't give him any space. Edgar lands a number of power shots. BJ Penn is taking a beating from Edgar. Edgar is raining down elbows and punches.

SCORECARD: Edgar 10-9

ROUND THREE: High kick from Edgar. Overhand right from Edgar. He follows up with a leg kick. Edgar grazes him with a left hook. Penn ducks a head kick. Penn is too slow and can't catch Edgar with anything meaningful. Edgar knocks him down. Edgar pours on the punishment from full guard. Penn is cut open. Edgar is slicing him with elbows. Edgar nailed Penn with several unanswered shots to the side (back?) of the head. And BOOM goes the dynamite. Edgar pounds him out from full guard and finishes the fight. Well, that was that. How about Edgar vs Mendes or Swanson August 2nd?

OFFICIAL RESULT: WINNER – Frankie Edgar by TKO at 4:16 of round 3.

BJ Penn appears to be officially retiring with this fight. Good luck and God Bless BJ. You were one of the greats.

And here's why I thought this fight was stupid in the first place:



With that said, I was all set to hate on this event but with all of those first round finishes I simply can't bring myself to complain. As far as UFC events in 2014 go, this wasn't bad at all. Be on the look out for more UFC Alternative Commentaries coming in the near future. With that said, be well, be safe and behave!




---
Keep refreshing the page for the latest results!
comments powered by