SPOTLIGHTS
This Is The End(ing) 5.21.12: Final Fantasy XIII and XIII-2
Posted by Gavin Napier on 05.21.2012

411's Gavin Napier returns to put a bow on the Final Fantasy series for now, exploring the endings of Final Fantasy XIII and XIII-2, and the Another Castle Hall of Shame inducts a classic game with a twist ending in this week's This Is The End(ing).





My apologies to you, my readers. No excuses here, just an explanation. Between trying to get two reviews done and submitted, filling in for the Contentious Ten over in the wrestling zone, contributing to things like top 5 articles, and honestly just spending a little time with family for Mother's Day, I didn't get this column done. Confession: I'm less than excited about tackling the final part of the Final Fantasy series, but this is no time to start cutting corners, especially since I'm already running late. Late though it may be, this is This Is The End(ing), and hopefully you haven't abandoned me altogether. I'll do better, I promise.





It gets the column in on time or it gets the hose again.



That said, here's some comments and stuff.

Player 1, meet the NPCs!

Last week's comment section sort of devolved into some nerd rage. Now, don't get all uppity and get offended by the term nerd. We all know what we are around these parts. Nerd tendencies are encouraged. However, I don't feel the need to really rehash the whole "Final Fantasy VII is the best game ever!" vs. "Final Fantasy VII isn't the best game ever!" argument in italics and responses. That said, I appreciate and encourage debate in the comment section below, but I'll be selective on this week's comments.

First up is fellow old soul Comment Board Poster. You graduated in 97? I think I am truly the oldest person hanging around this site.

Well, just consider how much better off you are. I was born at the beginning of the 80's, and feel fortunate to have caught Masters of the Universe, Voltron, GI Joe, Transformers, Phil Collins, hair bands, Night Court, and The Great American Bash when they were still fresh, new ideas and completely awesome. If you're older than me, that just means you got to experience more original, awesome stuff. Plus we're smarter and wiser than these young whippersnappers.

Next, Ramsey had a not so gentle correction for me. Um, dude...Soundgarden has been around since the 80's...dunce.

You're right. That should have said "disbanded" in 97. They would later reunite and all that, but that was an error that slipped through my proofreading. I don't mind being called out on that stuff. Shame on me.

PHOENIXZERO offers some perspective.
I still remember Ultra Game Players magazine spoiling Aeris's death by including the cutscene on the CD that use to be included with my subscription. Pissed me off to no end, still kind of does. That and the fact it wasn't my first JRPG probably hurt my "attachment" to FFVII that so many others seem to have.


When one of the pivotal moments of the game is included on a preview CD, I would imagine it does somewhat lessen the impact of seeing it in context. Even though Final Fantasy VII isn't my favorite RPG of all time, I'll admit that at the time the scene caught me off guard. Did it stick with me as a seminal moment in video game history? Not really. For me, it's outranked by hitting the first loop on Sonic the Hedgehog. Then again, I'm old. I would also imagine that being familiar with the Japanese style of rpg's by that point would also prepare you for something of that nature; however, main characters dying still wasn't something that happened a lot in 1997. Video games were still very much evolving. There are few things worse in life, though, than having a major plot twist spoiled for you - be it video game, movie, or book - so you have my condolences.

Finally, Guest#5670 offers a clue to how big the game was. Still remember reading the EGM preview of the game and seeing the commercials on TV...never had a PS1 though.


I remember commercials for specific systems and hardware, such as the Power Glove, the Dreamcast, and Gameboy. When it comes to actual games, though, only two television commercials immediately spring to mind from that long go or further back. That's Final Fantasy VII and Super Mario Bros. 3, whose commercial also happened to be a feature length movie in what has to be the greatest marketing strategy every conceived. Seriously, Nintendo, that was brilliant. Again, this is where objectivity comes into play. I never even made it all the way through Final Fantasy VII. I got tired of it and stopped. Deserted it for other games. However, I can recognize that the game was immensely popular and culturally significant in a way that no game had been since Super Mario Bros. 3 to that point. The fact that television ads for it stand out 15 years later in my memory is a testament to what a fantastic job they did with advertising and just how drastically it changed the landscape of gaming.

I'm not choosing sides in the argument, so that means..

This Is The End(ing) 4-3: Final Fantasy XIII and XIII-2

Final Fantasy XIII and XIII-2 were released less than two years apart and were, in their own way, as much of a progression for the series as Final Fantasy VII was. The style of art and character design you see on the game boxes have become synonymous with the series. There have been major changes to certain aspects of the games, while retaining a sense of familiarity that allows fans of the series to pick new installments up without much trouble. It's also worth noting that Final Fantasy XIV was released between these two games.

Final Fantasy XIII was the fastest selling game in the history of the series, selling 1.7 million copies in Japan alone in 2009. That's even more impressive when you consider the game was released on December 17, 2009 in Japan. To date, the game has moved over 6 million units and has become a snapshot of where the franchise is at this point. Square has created more than a game, they've created a brand. The name Final Fantasy registers with gamers no matter what genre they typically play or favor, and has come to the point that advertising almost isn't required. Usually a simple release date and a poster in the window of Gamestop will suffice quite nicely. That's the benefit of having a groundbreaking game like Final Fantasy VII to build from; it creates a surge of goodwill towards the brand that doesn't go away easily.

XIII deviated from previous Final Fantasy games in that everything was proportionate. There was no "quick traveling" by means of large sprites moving between cities and landmarks on maps. Everything was "in scale", for lack of a better term. This allowed Square to take advantage of the blu-ray technology on the Playstation 3, and let them expand the game world exponentially in size. The open world allowed players to view monsters as they roam, and essentially choose to engage or avoid them. The battle system was tweaked gently, but remained largely unchanged from the familiar Final Fantasy system, which is a good thing. Sometimes change is bad.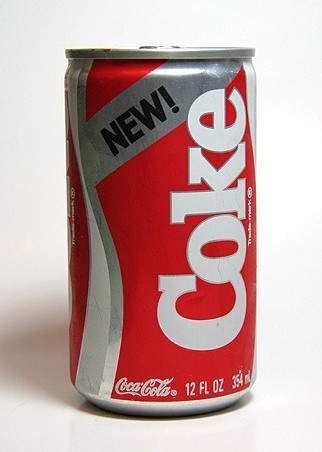 See?



Reception was positive for the game, especially in Japan. Actually, I don't know that positive is the appropriate word for it. Maybe "rabidly fanatical" would be a better reaction, as one critic went so far as to rate the game a "120 out of 100, because 100 points isn't enough". On this side of the ocean, thing were still positive, but not quite that overdone. It received an 84.92% on Game Rankings and an 83/100 on Metacritic.

Most of the lower scores received was due to the fact that the game was very linear for an RPG. The story mode kept you moving in a straight line and didn't allow the free roaming that the sheer size of the game's world would insinuate. Square responded to these criticisms by saying that the game was being approached from a "Western" perspective from these critics, and didn't really understand what they were trying to do. It's amazing that we didn't have any trouble grasping what they were doing when we spent millions of dollars on Final Fantasy VII, but it was our fault that Final Fantasy XIII wasn't the greatest game ever. Shame on us, right?

Final Fantasy XIII-2 didn't leap out to millions of sales like XIII did, but has sold very well. It sold over a half million copies in Japan in the last two weeks of the year of 2011, and has totaled nearly 2 million copies worldwide through six months of release. The game is a true sequel to Final Fantasy XIII, with events taking place three years after the end of the parent game.

The game was also intended to be an upgrade, because sometimes change is good.



See?



While keeping with familiar elements of the series, such as chocobos and airships and the battle system, the game also set out to be darker, more intense, and allow more freedom in exploring the world and getting rid of the linearity of the game. So maybe you're saying it wasn't us after all, huh Square? That's very mature of you. The game reverted to the earlier Final Fantasy games in that no longer could you choose to avoid monsters in the free roam mode, but were subjected once again to random monster encounters throughout the world. It was thought that this would keep players on their toes and increase the sense of danger and mystery in the world around you.





Not actual gameplay footage.



Final Fantasy XIII-2 was widely received about the same way as the original was, in that it got solid but not spectacular reviews. The general thinking was that while the game had improved in some areas - such as the linear progression - that the overall writing and story had taken a large step back.

This column, by nature, involves spoilers. I'm talking about the ending of games. This week's games are less than two years old. If you haven't played or beaten these games and don't want to be spoiled, stop reading here. It's pretty well established what this column is about by this point, and you've been given plenty of opportunities to turn back. If you continue reading and then complain that something has been spoiled from you, I hope you know the answer to a radio trivia contest but are one caller too early to give the answer and claim the prize.





Plot

Final Fantasy XIII takes place in the fictional floating world of Cocoon.





Approves.



Citizens are being removed forcibly from the city after coming in contact with something from The Pulse. As the game progresses, we're shown flashbacks from the last two weeks and what got us to this point. It was then that a fal'Cie from Pulse was discovered near the city of Bodhum. Lightning's sister found it and was changed into an l'Cie by it. Lightning then forms a plan to attempt to save her sister. In the ensuing battle, several are killed, and the group are all eventually marked as l'Cie's and cast out themselves. During the process of transforming to l'Cie, each member of the party shares a vision of a monster called Ragnarok. As they debate the meaning of the dream, they find Serah crystallized.

Snow meets Cid and Fang after being captured and detained aboard an airship, fulfilling both our Cid and airship quotas for the game. The other members of the party are left to escape from PSICOM, but find themselves separated. Hope and Lightning travel in one direction; Sazh and Vanille take another. Lightning unwittingly helps Hope meet his goal of killing Snow as revenge for his mother's death in the earlier battle. Vanille discovers how his son was turned into an l'Cie and was taken to PSICOM to discover his latent abilities. As the group reconvenes, Hope is dissuaded from seeking revenge and they meet Snow and Fang. We learn that Fang and Vanille were l'Cie themselves that were turned human two weeks ago, which started all of the chaos to begin with. Hope attempts to murder Snow, but has a change of heart after she saves his life. The group escapes with Cid's aid. Sazh and Vanille are captured soon after and detained aboard the airship Palamecia.

Another rescue mission is staged and reunites Vanille and Sazh before they take on the leader of the Sanctum, Galenth Dysley. Dysley reveales himself as the Cocoon fal'Cie ruler Barthandelus and tells them that their ability is to become Ragnarok and slay Orphan, a sleeping fal'Cie who is responsible for keeping Cocoon in the air. Killing Orphan will result in the total destruction of Cocoon.





Disapproves.



Cid explains that the fal'Cie believe that the destruction of Cocoon will summon the Maker, the creator of worlds. Orphan is far too powerful to be harmed by the fal'Cie themselves. Vanille and Fang disclose that they were a part of the War of Transgression centuries ago, and possessed the same ability to turn into Ragnarok and destroy Orphan. The group heads to Pulse and finds their way to Vanille and Fang's hometown where they want to learn to remove their l'Cie marks. The town is deserted, though, and they are unsuccessful. Dysley tells them that he's forcing Cid to create havoc in Cocoon in order to force the Cavalry to attack Cid and destroy Orphan.

The party infiltrates Cocoon with noble intentions, only to find that the Cavalry have been turned into Cie'th. The party encounters Dysley and lays a beating on him, but Orphan awakens and merges with Dysley, then compels Fang to become Ragnarok while others become Cie'th. The group reappears in human form, which prevents Fang from transforming. The party defeats Orphan and escapes Cocoon, which is now plummeting towards Pulse. As the party begins to turn into crystal after completing their Focus ability, Vanille and Fang remain on Cocoon and become Ragnarok together. They become a crystal pillar that holds Cocoon and Pulse apart, sparing the worlds. As the game ends, Lightning and Snow are reunited with Serah and Dajh.




Three years later, Final Fantasy XIII-2 begins. Serah's town in Pulse is attacked by monster, and a stranger named Noel saves the town. He claims to be from about 7 centuries in the future, and arrived here via Valhalla, a realm at the end of time. There, he claims Lightning is guarding the throne of the goddess Etro, who may or may not have created humanity. When Lightning made this jump, paradoxes erupted through time, and have allowed people to jump through history via the Historia Crux and modify history. Serah joins with Noel to attempt to fix these problems. This is way past plumbers jumping on turtles, people.

First stop is two years in the future, where they meet someone named Alyssa and then stop a giant war robot. They jump another five years forward and find Hope as the leader of the Academy with Alyssa as his assistant. They also find a recording of prophecies made by the line of seeresses of Paddra, who were believed to have died out centuries earlier. One prophecy shows Lightning in Valhalla. Paddra is then shrouded by an eclipse, which Noel says isn't scheduled for another few hundred years. Serah and Noel resolve this paradox and encounter Caius, who Noel knows from his own time. Caius opposes them, and restoring this paradox opens a new region. This is an entirely different reality, in which there was no eclipse in 10 AF. This prophecy shows Caius fighting Lightning in Valhalla, as well as the crystal pillar supporting Cocoon collapsing. Noel says this from about 400 years in the future and devestates everything, resulting in the extinction of the species by his time. Serah and Noel move on, Hope and Alyssa remain to work on preventing the pillar's collapse.

In 300 AF, Serah and Noel find Snow, serah's fiance, who disappeared from 3 AF while searching for Lightning. He's fighting a giant monster that is dissolving the crystal piller. After resolving paradox which delays the fall of Cocoon for two hundred years, Snow disappears again. From here we're on to the year 400, where they are attacked by transformed citizens who claimed they were killed 200 years ago after learning a forbidden history. Yeul dies, and Noel and Serah bounce back 200 years, where they learn that Hope made the Proto fal'Cie Adam in 13 AF to keep Cocoon floating. A paradox then caused the AI to lose control, kill Hope and Alyssa, and control the Academy. The paradox is resolved when Hope sees a prophecy and decides to simply not build Adam. A plan is revealed to build a new man made Cocoon to support humanity.

Alyssa betrans Noel and Serah and leads them into a trap set by Caius, due to being a paradox herself. Repairing the timeline will result in her death. Separated from Noel, Serah meets several Yeuls from throughout history, who explains that she is the seeress of Paddra, reincarnated over and over throughout history, and Caius is her guardian. Every time the timeline shifts, it kills her, and Caius has been driven mad by watching her repeated deaths. Now he wishes to stop the cycle by unleashing the chaos trapped in Valhalla by Etro to simply destroy time. This seems like a bad idea.

Serah is also a seeress and risks death each time she changes the future, and finds herself trapped in a dream world by Caius just as Noel was. After breaking free with the assistance of Fang and Vanille, Serah frees Noel. The pair meets with Lightning in the year 700 before confronting Caius. The first encounter is in 500 AF and then in Valhalla. After defeating him, he turns into Jet Bahamut before Lightning saves Serah and Noel. After his final defeat, Caius claims to have killed Lightning in their last battle and that his death will kill Etro. Noel refuses to strike the death blow, but Caius kills himself. Upon returning to the year 500, Cocoon has fallen, and Hope's new, man made Cocoon has risen. Serah dies from shock due to the future's shift, and the chaos that Etro had trapped erupts, which will destroy all of time and remakes the world in Valhalla's image. Lightning is then seen in Etro's temple, sitting on the throne, crystallized.

Ya get all that?

This is the ending.

Final Fantasy XIII:





Final Fantasy XIII-2:





And so completes the Final Fantasy XIII saga. It was a unique concept in RPG's, directly tying two stories together in a direct sequel. Generally sequels, even direct ones, in role playing games are loosely tied together and separated by hundreds of years with references to characters as a member of lineage or something similar. Final Fantasy XIV would begin a new chapter altogether.

One last thing...

This week's induction to the Another Castle Hall of Shame is Karateka.

Karateka was hard. Or at least it was when I was like six or seven. I don't know if it's still hard or not, I've never picked it up since my Atari 7800 went kaput. The premise of the game is pretty standard video game stuff. Your girlfriend has been kidnapped, you're going to save her through the power of karate. If all goes as planned, this is what happens:





Bitch kicks you! You save her, and she kicks you! There is no case of Stockholm Syndrome big enough to explain that! Suddenly, Princess Peach doesn't look so bad.

That's it for this week and the Final Fantasy series. Next week (I promise) we begin our journey through the Zelda franchise. You can contact me with the buttons below, on Twitter @GavinNapier411, or leave a comment underneath the column.


comments powered by