SPOTLIGHTS
The 8 Ball 09.04.12: Top 8 Surprisingly Good Games
Posted by David McGregor on 09.04.2012

From Guitar Hero and Kingdom Hearts to Crazy Taxi, Bully, and others, 411's David McGregor ranks his Top 8 Surprisingly Good Games!

Welcome to another edition of the 8 Ball for the Games Section of 411, I am David McGregor and put my inane ramblings onto the Internet and call it an article.

Last week more people seemed concerned with my comments on James Bond as opposed to my article. I will sum it up by saying that everyone has their own personal favourites, I grew up adoring Pierce Brosnan as James Bond and everything that I personally loved was missing from the Daniel Craig films. Bond has always been cool and campy at the same time and the movies are completely separated from the books now. If people prefer the books then you will like Craig, I haven't ever read them so I don't care what's in the book. For me there is no better Bond than Brosnan, well bar Sean Connery of course. That's my opinion and those won't ever change, people will think differently but they do always say opinions are like arse holes.

This week you voted for the Top 8 Surprisingly Good Games and there aren't really many criterions here other than personal experience, but generally its just games I didn't expect much from that ended up being really good. So lets begin!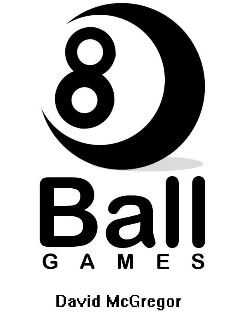 8th – Crazy Taxi


Who would have thought that doing a crappy job to 90's American rock, or punk rock or whatever the hell Sum 41 and the Offspring were meant to be, would be such an additive little game! I can remember the first time I saw Crazy Taxi in an arcade in the late 90's and must have spent all of my allotted money on the damn thing, it was just so fun to drive about in that yellow Cadillac to majorly 90's songs. After that I was hooked, I needed that game on a home console. It took me years before I actually ever got my hands on the PS2 version of the game and even though I had long since parted with my obsession the game was just as loveable!

Crazy Taxi may not be everyone's cup of tea, and it definitely isn't a classically great game but I had such fun playing through it and for me deserve its spot on this list. I love the idea that there are loads of taxi drivers who got into the business through that game; sad news is its mainly pissed drunk people that must have been in the gritty remake for the Xbox 360.





7th – Bully & Saints Row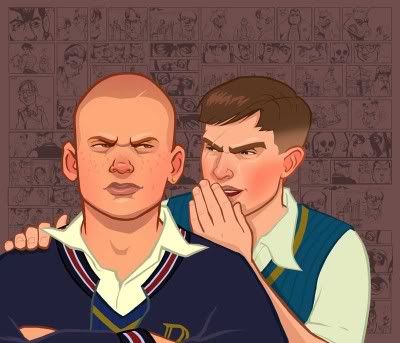 These two are pretty much the same in terms of why they are on the list, so I decided to lump them together so you get more for your money round here! Not that you pay anything or indeed that I get paid, pretty crummy deal there. Anyway both of these games had warning signs written all over them, especially Saints Row. SR looked like the biggest rip off since Seth McFarlane ripped himself off with every single show he ever did post Family Guy. Everything looked like it was stolen from GTA and shoddily so, and to an extent a lot of elements were borrowed but amazingly it worked and worked very well. I have said before that GTA getting all serious has lead to a massive opening in the market for a game to step into and Saints Row has done that very well. The humour in the game is brilliant and I am a big fan of the series.

Bully is another game I didn't see being all that great, it had the media at its neck for months before it was ever released and it just screamed publicity stunt. GTA style game set in a school was always going to cause a media storm and it seemed like Rockstar were playing up to it, much like Manhunt 2 which was a complete disaster, so I wasn't expecting much. So when I bought it to see what it ended up like I was really impressed, it was a great game that was just immersive and entertaining which are all you can ask for. This was way more than just a shitty publicity stunt.





6th – Tony Hawk Pro Skater






A game about a skate boarder didn't fill me with much excitement, and at the time I had no idea who the hell Tony Hawk was to deserve his own game. I cant imagine many people cared that much that some skater had his own game, unless you were interested in the sport, so when you actually got round to playing it I am sure I wasn't the only one who was surprised it was this good. Sure the series has pretty much fallen to lows it will never rise from but at this time Tony Hawk produced one of the most entertaining games of the era.

I can remember spending hours on this one when I randomly picked it up for the PS1, one of the games that defined the PS1 era for me and before that I would have never have thought I would give a crap about a skating game.





5th – Bioshock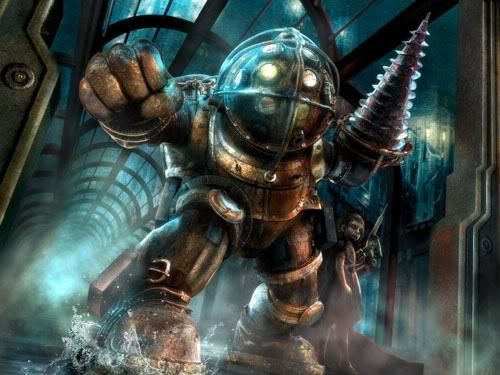 Stay with me here. At the time first person shooters were all over the place, they dominated the market and were getting unbearable! It seemed as if every single game that game out was a terrible FPS that just pushed the genre to its absolute limits of acceptability. So when Bioshock came out I thought this was just another crappy FPS game that didn't need to exist. I have never been more wrong about a game in my entire life, truthfully I adore Bioshock it is my favourite game of the last decade and it is just insane to think I was going to miss it because of some poor games in the genre.

I don't need to sit here and type out why Bioshock is great as I am sure most of you already know how great the game is, but I cant have been the only person who was fed up with shooters at that point in time.






4th – Guitar Hero






The premise is perfect, the idea of trying to be a rock star with licensed games and a cool looking guitar controller seems fantastic, but the cynic in me thought that Guitar Hero would just be another terrible game like the dance mat games that littered every casual gamers living room floor. Prior to the explosion of motion gaming we had been through a whole shit storm of terrible games that made you use some eccentric add on to try and make the game better, so of course gamers would be wary of another accessory that supposedly enhanced gameplay. Only this time it did work, and worked so well that the Guitar Hero franchise just exploded and became the biggest thing in the entire gaming world at one point.

I love me some Guitar Hero and I am glad that the games took off the way they did as I would have never gave them a chance otherwise, sure it looks cool but I think some people like myself probably thought this one was just a cheap gimmick and passed.





3rd – Phoenix Wright: Ace Attorney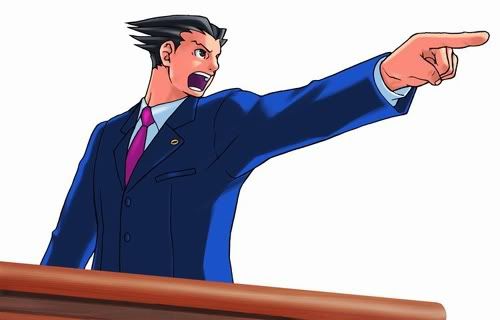 I don't know if you guys actually know this or not, mainly because I barely remember what information I actually put online, but I am studying to be a lawyer at the moment and hopefully one day I will be able to retire a rich man on the heels of other peoples misery (I kid if I wanted to do that I would become a politician). So you would think that this would be right up my alley, but even I thought that this would be a corny and stupid game with little to no actual entertainment and so I passed on it. Then a few months later I kept hearing people talk about how fun the game was, I know the law and I know that it can be boring as hell so once again I passed on it. It wasn't until years after this one was out that I finally sat down and gave it a shot, and once again I was wrong as this game is one of the most over the top hilarious games ever played on a games console.

It actually took me back to when I was a younger watching a lawyer on TV and thinking that those guys are cool, I want to be one of those guys. It is just a fun game that really takes an exaggerated look at one of the more hated professions. I know everyone hates lawyers but a law student is a lesser evil right?





2nd – Kingdom Hearts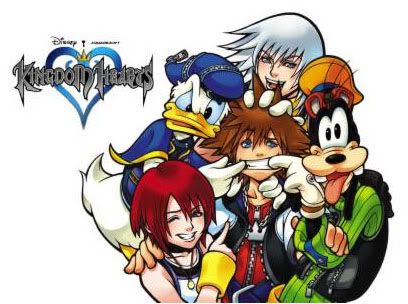 Disney and Final Fantasy isn't a mixture that anyone ever thought would happen let alone actually work! Disney is about as far from the RPG classic as you can possibly get, but blending them together created a game that appealed to two sections of the market that probably weren't going over to the other any time soon. Now I actually found Kingdom Hearts by accident a few years after it came out, I bought a PS2 and 6 games for £40 back in 2004, which was a steal for me, but I had no idea what any of the games were. One of the games happened to be Kingdom Hearts, I saw Disney on the front and thought it would be the usual childish crap Disney had been releasing for years. Instead I was treated to one of the most surprisingly fantastic games I had played in the entire time I have been playing video games.

I don't know the FF world so any of those mentions I didn't really get but I am a huge Disney fan so running around with Beast and Jack Skeleton was just a perfect experience for me. More people were probably surprised that this one worked the way it did as opposed to how I found it surprising but I am glad I did because I have probably never had more fun randomly picking up a game.





1st – Pokémon Snap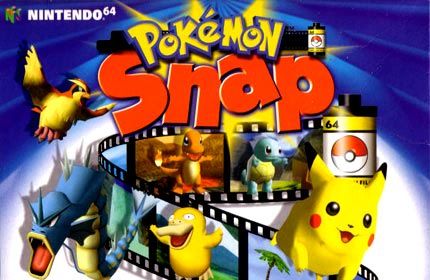 A game in which you take photos of Pokémon, that's it, nothing more and nothing less. On paper that is a terrible concept for a game and sounds like it is up there with some of the worst pieces of crap that gamers have ever had to witness. But until you actually play the game you will never understand just how much fun an experience it is to try and take photos of Pokémon, even now knowing how great a game this one was it still sounds like utter shite. I don't mean to swear about this game but the premise is just so bad, and if you haven't played the game you probably still thinks it sucks. But 10 minutes into this one and you will be hooked. I am not a massive fan of photography it is something I seem to be good at naturally which always makes me feel like it is a silly thing to pride oneself on being good at, but with Pokémon Snap all my inhabitations are away and I am busting out techniques like this is picture day in school!

There is no game I have ever enjoyed so much that I thought so little of when I first saw it. This is definitely the most surprisingly good game of all time, well to me anyway.




YouTube Video with Perry the Platypus in it!









The Comments Section





Majora's Mask was and is better than Ocarina. Period. If it had come out first, people would be saying Ocarina was disappointing.

Posted By:James (Registered) (Guest) on August 27, 2012 at 11:57 PM


I'd have to disagree; it is a pretty strange game that sort of pushed the level of acceptable weirdness in a mainstream game. Ocarina of time is one of the greatest games of all time and Majora's Mask isn't even one of the best Zelda games, in my opinion of course.

I'm not usually the type to trash other people's opinions but after your trashing of Majora's Mask AND Daniel Craig as Bond...well, I don't like you anymore.
So there.
Posted By: Capt Sassypants (Guest) on August 28, 2012 at 12:12 AM

Well who am I do disagree with a Captain? I didn't trash Majora's Mask though I still like the game just don't think it was an acceptable follow up to Ocarina. I did like your comment though so friend again? I still have cake left from my birthday does that sweeten the deal any?

Your columns are getting better and better each week, and that is ot saying they were ever bad, it is just that I find myself looking forward to them more and more every week. You aredefinitely head and shoulders above most on here. You and Leonard Hayhurst could go start your own news site and it would be the best damn one.So, now that the pointless sucking up is out of the way, how about top quasi-famous voice acting, or funniest games. Michael Rosenbaum for Lollipop Chainsaw would be at the top of my list but I would love to hear yours.
Keep up the reat work David.
Posted By: Guest#3080 (Guest) on August 28, 2012 at 02:30 AM

Not to sound all gushy but I really appreciate it when I get comments like this. For a while I was wondering whether there was any point continuing this article as even though it gets a large amount of comments compared to some on the site, it gets quite a bit less than before. Knowing that someone actually looks forward to it, even if that's a small number, makes writing it worthwhile.
Now the lameness is out of the way, I did a funniest games list a few months back actually just click on my name up at the top to go see my article history. But the voice acting one is a brilliant idea and I put it on the vote this week, and every week until it wins.

What about Too Human? Hyped for decades, ended up being mediocre. Almost killed Silicon Knights.
Or what about Lair, the game that DID kill Factor 5? It was hyped up, was gonna be the best PS3 exclusive, world-beater etc, but it was just average.
Posted By: Guest#7627 (Guest) on August 28, 2012 at 07:32 AM

I actually had Lair on my long list of possibilities for the final 8, but I haven't actually played it and don't know much about it. I try to write about stuff I know otherwise it comes across to you guys that I am just writing a pile of crap, which I don't want to do but have done on certain games in the past and was far from happy with it. Good pick though, especially with the factor 5 stuff.


So Majora's Mask was a disappointment just because it went in a different direction and was a bit strange? And yet people complain that Nintendo never innovates... maybe because when they do innovate, they get on lists like this! Most of these entries sound really petty, like you're complaining about the most insignificant parts of the games (ie. Daniel Craig as Bond). Pretty disappointed with this list, though it would be pretty brilliant if that was the intended effect...
Posted By: Guest#3138 (Guest) on August 28, 2012 at 08:27 AM

Nintendo don't give a rat's arse if they are on a list like this or not. Innovation is great but the game looked like Ocarina of Time and came out a very short time afterwards so it was bound to be compared to it. I think it just didn't live up to the pressure put on it by Ocarina of Time. I can only apologise you didn't like the list but that is my opinion.

"...but this was probably the first time I played a game and felt like I had been robbed."
Shoot, how young are you? For me, it was Atari's version of Pac-Man.
Posted By: Comment Board Poster (Guest) on August 28, 2012 at 09:30 AM

I had been disappointed with a game before but never felt like I was robbed of my money until I played State of Emergency. I am sadly not old enough to have been scorned by the Atari version of Pac Man, or should I be thankful of that?

The real list would list Madden 2006- present. But we need to have variety and non repetitiveness to make a successful column.
Posted By: Mark (Guest) on August 28, 2012 at 10:32 PM

To be honest in Britain Madden isn't really that big of a deal. In fact no one really cares about it at all, FIFA is much more popular. You probably wont find any sports games on my lists bar WWE games, I just don't see the appeal.

What a joke this article is only 1, 8 and 6 are worth the note here. The rest is just there to add fuel to the fire he is making.
Posted By: Hakker (Guest) on September 01, 2012 at 08:43 AM

What fire? Is this fire somehow my creation? I have absolutely no idea what you're talking about. I write my opinion and whether people agree or not is completely by chance, I don't write things on the chance that people will rise up and cause an uproar in the comments section. If you want troll bait then this isn't the article.






What do you want the 8 Ball to be about next week?





Top 8 Gaming Voice Actors





Top 8 Weird Games





Top 8 Downloadable Games





comments powered by