SPOTLIGHTS
411 Games Fact or Fiction 03.06.13: Assassin's Creed 4, Microtransactions, Diablo 3 and More
Posted by Daniel Anderson on 03.07.2013

Do we like what we're hearing about Assassin's Creed 4? Are we surprised Diablo 3 will not have cross-platform connectivity? 411's Sean Garmer and Gavin Napier debate these topics and more in this week's Fact or Fiction: Games!

Hello everyone and welcome to this week's edition of Fact or Fiction. As always, I am Daniel Anderson, and I hope everyone has had a good week. My week has been consumed with rediscovering one of the best MMOs out right now: DCUO (which as a comic fan I will note it is also now the only version of the DC universe where Superman is married to Lois Lane). There is just something about the game that keeps me coming back and, I have to admit, they have done an amazing job fixing problems that were evident at launch and building on the foundations of the game. Anyway, this week we have 411's Sean Garmer going up against Gavin Napier. Let's see what they have to say, shall we?


1.) You are excited about a pirate version of Assassin's Creed.




Sean Garmer - Fact: The naval aspects of Assassin's Creed 3 were some of the best parts of the game so why not. I don't know how this is going to translate to an entire game yet, but I am excited for it just because it is happening and Ubisoft strike gold with everything they touch usually.

Gavin Napier - Fiction: I never really got into the Assassin's Creed games. I played the first one for a while, and it never grabbed me. The graphics are beautiful, the gameplay is fluid, the story is something that I feel like I should enjoy. It just never came together in the same way that Red Dead Redemption or Uncharted 2 did. I'm happy for fans of the series that it's going to continue, but I can't say I'm excited.

Score: 0 for 1 - I am looking forward to more sea battles since that was something I really enjoyed in Assassin's Creed 3. I am a little worried with the series going back in time for a new installment. Time will tell if it works out or not.


2.) You were disappointed in hearing that EA would be putting microtransactions in their games.




Sean Garmer - Fact: They already do this with the Ultimate Team stuff in their sports games and I'm sure it is present in some of their other games already as well. With EA nothing in the way of making extra money surprises me with them. I am disappointed in hearing about this because I wish EA cared just as much about making sure all of their games are of a great quality, and less about how to steal money from consumers' pockets.

Gavin Napier - Fiction: This isn't news that I'm particularly happy about, but disappointment would indicate that I didn't see it coming. The writing has been on the wall regarding microtransactions in games for a while now. If anybody was going to cash in on it, it was going to be EA. Just as "collector's editions" and the like are generally used to test price points for the next generation of games, DLC has likely been an experiment to see if microtransactions will fly. Guess what? We went for it hook, line, and sinker.

Score: 0 for 2 - EA is just the first company to do this, and I am sure others will be following them soon. My big fear is that it will come down to having to pay extra money to finish a game. If that happens, and it gets to the point where it is every major title, then I will be done with gaming.


3.) You would like to see a sequel to Deus Ex: Human Revolution.




Sean Garmer - Fact: I've never played any of the games so it is not really my thing. However, for the people that enjoy the Deus Ex series I don't see why a sequel to a pretty good game would hurt.

Gavin Napier - Fact: Human Revolution was a strong entry into the Deus Ex series. I don't think it quite lived up to the hype that it received, but that's just a personal opinion. It was still a fine game. There's renewed value in the name of the franchise, and there's always room on the market for quality games. Unless I'm missing something that I should be aware of in regards to a horrific ending or terrible glitches, bring on another one.

Score: 1 for 3 - I have enjoyed all of the Deus Ex games that have come out and would really enjoy another. My only fear is that the series takes a dive in quality, like Red Faction did, and eventually dies a slow death.



---
*~Twitter Break!~*
411Mania
411Games
411Wrestling
411Movies & TV
411Music
411MMA
---
4.) You were not surprised to hear that Diablo 3 would not have cross-platform connectivity.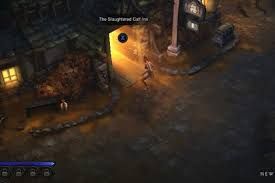 Gavin Napier - Fact: More games don't have cross platform connectivity than do. I won't even pretend to know what would go into making such a thing work, or begin to judge those that say it can't or won't be done on a particular game. Fans of Diablo 3 will play it with or without CPC, and likely enjoy it. I've never spent a ton of time with the Diablo games, so my apologies if this is a step back for the franchise that I'm unaware of.

Sean Garmer - Fact: We've seen what can happen when you have cross-platform play and it usually just winds up in the console people complaining that the PC players have a leg up on them because they've had the game longer or can hack the games. It is probably a better idea to just let console players go against each other and leave the PC crowd out of it.

Score: 2 for 4 - Maybe it is just me, but is there really a huge need for people on a Playstation to play Diablo 3 with people on PCs? I know there might be some people who have friends who don't play games on PCs but do on a PS3 (or vice versa), but is it really a lot of people? Plus, I have a feeling the console players will not be getting as many patches as the PC players do.


5.) You agree with Sony's UK boss saying,"What PS4 does is more important than how it looks."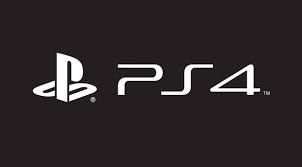 Gavin Napier - Fact: I'm much more interested in the performance of the PS4 than what the plastic shell they wrap around the tech looks like. While Sony may have been ribbed a bit in the press for having an unveiling that didn't unveil anything, it allows them the chance to one up Microsoft at any given moment. They can wait until the day of the premiere of the 720 and bombard the media with a visual debut of the PS4, should they so desire. Aesthetics are important, and the PS4 will need to look nice, but its capabilities are far more important.

Sean Garmer - Fact: Why would you care about what the PS4 looks like if it plays like a piece of crap? I am all for the system looking cool in my living room, but at the end of the day you are buying a PS4 for what is inside the box.

Score: 3 for 5 - I think the only people who had an issue with Sony not showing the console are non-gamers. I haven't heard one serious person say they are upset they did not get to see the actual console and will not buy a PS4 as a result. Plus, like Gavin said, this gives Sony something else to reveal later in the year.


6.) You liked hearing Telltale was going to have more Walking Dead before Season 2.




Gavin Napier - Fact: The Walking Dead episodes from Telltale were perfect. They managed to take a story centering around original characters and capture the feel of both the comic book and the television show remarkably well. All five episodes are examples of quality storytelling independently and as a greater arc. Anything that gets me more of these games is okay with me.

Sean Garmer - Fact: A thousand times YES! I love everything that has to do with Walking Dead. These games have been a breath of fresh air for gaming and I've enjoyed every episode so far. So, bring on some more Walking Dead pre-season 2 episodes, I am sure there is a lot of the story they would like to flesh out.

Score: 4 for 6 - Walking Dead was an amazing game, and anything new keeping the story going is fine with me as long as there isn't a drop in quality.


Bonus Question: Feel free to talk about what you would like, I'm going back to playing DCU Online.

Gavin Napier - This time next week, I'll be absorbed into the world of one of Sony's greatest characters once again - Kratos. I'm looking forward to more fluid and brutal combinations, epic boss fights, and what feels like almost self- parodying violence and other adult content. I'm glad they didn't wait to use this God of War installment to help launch the PS4, because waiting this long has been hard enough. I hope to have a review shortly after the release, so check back with 411 Games to see how Kratos' latest adventure plays.

Sean Garmer - I hope everyone has a great weekend and it looks like I might be getting to review the new Tomb Raider game that I've been waiting for, so I am excited for that. Besides that, my daughter is about to be 2 years-old and I'm having fun planning her birthday at the moment.

That wraps up this week's edition of Fact or Fiction. Sean and Gavin went 4 for 6 agreeing more than they disagreed. I hope everyone has a good week, and until then, happy gaming.

comments powered by