SPOTLIGHTS
411 Games Fact or Fiction 03.14.13: Assasin's Creed, Thief, Walking Dead, More
Posted by Daniel Anderson on 03.14.2013

Are we excited that The Walking Dead season two will be released this fall? Is the PETA/Assassin's Creed VI controversy ridiculous? Is always online DRM a bad idea? 411's Adam Larck and Stephen Randle debate these topics and more in this week's Fact or Fiction: Games!

Hello everyone and welcome to this week's edition of Fact or Fiction. As always, I am Daniel Anderson, and I hope everyone has had a good week. It has been a fairly slow week news-wise except for getting to watch EA twist as they try to get their servers to stop crashing. It is fun to watch a train wreck in progress where no one gets hurt. Anyway, this week we have 411's Stephen Randle going up against Adam Larck. Let's see what they have to say, shall we?


1.) SimCity's launch proves, once again, that always online single player games are a terrible idea.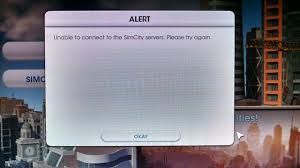 Stephen Randle - Fact: It's the "single player" part that makes this so true. EA can talk all they want about wanting to make the game accessible for really low-end computers by moving the load to their servers, or whatever line they're offering this week, but the fact of the matter is that there is no legitimate reason that a single player game should require an online connection, other than as a form of DRM. And DRM that punishes legitimate consumers will always be the worst idea that you can have. Ask UbiSoft, they spent years running through as many iterations of DRM as they could lay their hands on, and now they're apologizing for it all and trying to mend fences, because they realized that punishing the people who were actually paying for their games wasn't hurting the pirates, it was only ruining their own public image. The fact that EA punted the SimCity launch so badly is just another example of why you can't be so obsessed with preventing piracy that you forget about the overwhelming majority who just want to play your damned game!

Adam Larck - Fact: I know Maxis is saying that because of the regional worlds they can't do offline, but individual cities without being connected should have definitely been considered early on. There's no reason at least part of this game couldn't have been played offline. Hopefully, EA and Maxis learn from this going forward, and other developers take note of how bad this has been handled.

Score: 1 for 1 - I considered picking up SimCity, but when I heard about the issues I decided I didn't need the game. This is the first game I decided not to pick up because of always online DRM. I just decided not to deal with the headache of servers going down and keeping me from playing a game I paid for.


2.) You are interested in the TV show/MMO experiment of Defiance.




Stephen Randle - Fact: I am intrigued as to how this is going to work, especially since we don't have a lot of hard details about either the show or the game yet. I am curious what will happen if one of the game or show succeeds and the other does not, although I'd imagine one could probably be eliminated without scuttling the other, if it came down to it. The good news is, it's on SyFy, so the show will at least probably make it through one season if anybody watches it at all. I don't foresee a bright future for the game, simply because MMOs that aren't Warcraft all seem to fade away fairly quickly, but as an experiment, I think it's worth a shot.

Adam Larck - Fact: I played the game last year at E3 and have been playing the betas and have to say I'm still really intrigued by the game. I've had a lot of fun playing it and am interested to see how the show ties in. Count me in for the game when it starts up in April.

Score: 2 for 2 - I give the developers credit for trying something new. Add in that the game is getting decent word of mouth from the people that have played it, I think this game could end up doing well.


3.) You were happy to hear that The Walking Dead Season 2 would be released in fall of 2013.




Stephen Randle - Fact: The first season was a critical marvel, and I'm interested to see how they can take what they learned from that and hopefully put out an even better game. With a solid base to grow from, a (hopefully) expanded budget, and all sorts of momentum, Walking Dead Season 2 has an even better chance than the first to be a serious Game of the Year contender.

Adam Larck - Fact: Sure. Beats waiting another year for it. Considering Clementine's story was left wide open, it will be great to see what happens to her in the next season.

Score: 3 for 3 - I would love to see more Walking Dead. I really enjoyed the game and look forward to seeing the story continue.



---
*~Twitter Break!~*
411Mania
411Games
411Wrestling
411Movies & TV
411Music
411MMA
---
4.) You are happy to hear that the Thief reboot is being released in 2014.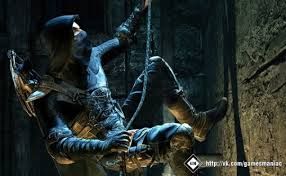 Adam Larck - Fact: I don't really care one way or another, but why not. I never have gotten into the Thief series even though I had wanted to. Maybe when it hits the next-gen systems I'll finally check it out.

Stephen Randle - Fiction: The Thief franchise never did grab my attention, and it seems like many of the stealth concepts it introduced have been done, and done better, by other games in recent years. Then again, I wasn't all that hyped about the Tomb Raider reboot either, and they blew me away, so I would also love to be proved wrong. More good games are good for everyone, after all.

Score: 3 for 4 - I was happy to hear that a franchise I enjoyed would be brought back. I always enjoyed the Thief games and would probably play the new version. Although Dishonored did provide an excellent substitute.


5.) You would donate to a Kickstarter for Shenmue 3.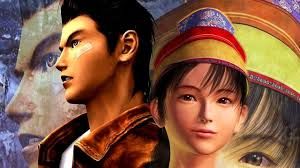 Adam Larck - Fiction: I never have been interested in the Shenmue series. Never checked out the first two games and, while I may check out the third if it ever happens it would be a must have thing for me. In addition, I'm not a huge donator for Kickstarters. Sure, there are success stories, but for every success there are plenty of failures that make me leery.

Stephen Randle - Fiction: If I were going to donate to a Kickstarter, this wouldn't be it. Shenmue was an interesting and decently-designed precursor to open-world gaming, but its time has long passed, and I believe that even its die-hard fans must realize that there probably isn't enough of a base left to get this off the ground. There's just been too much time between installments, and it's going to be very hard to attract new gamers with the third part of a story, especially since it's very likely nearly impossible for most people to play the first two and catch up. Now, if a company were looking to do a tear-down and reboot, that might be a better plan.

Score: 4 for 5 - I hope the fans of Shenmue will get the closure they deserve. That being said, I would not donate for a third game because I never got into the first two. A Kickstarter would show if there were enough fans to justify another game.


6.) You laughed when you heard PETA was protesting Assassin's Creed 4 because of a rumored whaling aspect to the game.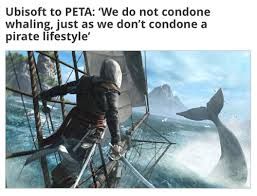 Adam Larck - Fact: PETA is really starting to pull at some straws. Between this, the Starcraft 2 Zerg protest and games they've tried to make, they must be really desperate for people or really bored. I still haven't figured out which. Either way, just ignore them and they eventually go away for a bit.

Stephen Randle - Fact: I pretty much laugh any time something has to do with PETA. Look, I'm as against animal cruelty as the next decent person with any soul at all (yes, I do have one, jerks), but PETA too often crosses the line between "activism" and "spotlight-grabbing morons who are more interested in publicity than actually doing anything helpful". As with anything, protesting in this manner will just help AC4's sales, because humanity is petty, and loves to stick it to people who they think deserve it.

Score: 5 for 6 - PETA complains about anything and everything. I'm sorry, but I eat meat and enjoy it. I am not going to change my opinion. I also do not want someone telling me I am evil because I accept my position as an omnivore. I put PETA up there with Hollywood stars (or washed up athletes) who decide to go to countries and say despots threatening nuclear war are just misunderstood.


Bonus Question: Will the issues with SimCity have more companies be wary about making more games always online?

Adam Larck - No. Companies will still continue to use always-online DRM thinking that it protects their game from pirating. It's a flawed system that major companies will keep using until some designs something better. Meanwhile, pirates will keep downloading the game and finding ways around the DRM and gamers that actually buy the game will keep getting punished.

Stephen Randle - I don't think it will change much in those companies who are already dedicated to the "always online" plan, because history has shown that things like this tend to stick around until it seriously affects actual profits, but it might push some companies who may have been on the fence in the whole matter towards not doing it. I mean, if corporate megalith Electronic Arts can't keep servers running for their game launch, what chance does any smaller company have of a smooth launch for such a system? EA can (for now, anyway) afford to ride out the bad publicity until their next big game comes out and hopefully wipes it all away, but many other companies could not say the same.

That wraps up this week's edition of Fact or Fiction. Adam and Stephen went 5 for 6 falling just short of a perfect score. I hope everyone has a good week, and until then, happy gaming.

comments powered by