SPOTLIGHTS
411 Games Fact or Fiction 03.21.13: Dishonored DLC, RE6 Crossover, Dead Space 3, More
Posted by Daniel Anderson on 03.21.2013

Does Dead Space 3 deserve a sequel? Are we excited for the Resident Evil and Left 4 Dead crossover? Did we like the Saints Row 4 video? 411's Gavin Napier and Todd Vote debate these topics and more in this week's Fact or Fiction: Games!

Hello everyone and welcome to this week's edition of Fact or Fiction. As always, I am Daniel Anderson, and I hope everyone has had a good week. It is that time of the year again. The time where businesses see a drastic drop in productivity and sports gambling is viewed as ok no matter where you are in the US. Yes, I am talking about March Madness. Sadly, my team got screwed out of a NCAA tourney bid, but at least they haven't lost in the first round of the NIT like Kentucky (note: I am typing this 90 before the game tips off, so I probably just guaranteed a loss). Anyway, this week we have 411's Todd Vote going up against Gavin Napier. Let's see what they have to say, shall we?


1.) You like the thought of Resident Evil 6 and Left 4 Dead 2 crossing over.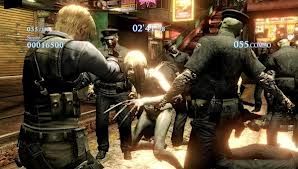 Todd Vote - Fact: I really do. I wish more developers could put aside the idea of making a shit load of money once in a while to offer fans something like this. I am totally bummed out that this big cross over is apparently PC only, but that is neither here nor there. I still like the idea, and it would be really cool to see creatures from the RE universe get dealt with by the cast of Left 4 Dead 2.

Gavin Napier - Fact: If it gets people talking, if it gets people buying, if it injects life into Resident Evil, then it's a good thing. It doesn't matter what media you're talking - video games, television shows, movies, comic books - crossovers have appeal. When I was a kid, the most debated topic at recess was "Freddy or Jason?" If this crossover is half as awesome as that movie was, then I'll be happy.

Score: 1 for 1 - I think this is a good thing to see the crossover, but I am not sure how much it was in demand. I am disappointed that is only on the PC for now, though. How hard would it be to release this for the consoles as well?


2.) Dead Space 3 selling 605,000 copies in February warrants a sequel.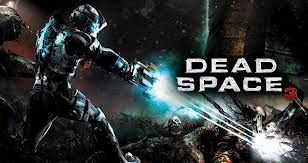 Todd Vote - Fact: By warranting a sequel, I mean it would seem like a good idea monetarily to do so. I haven't had a chance to play Dead Space yet, so I am strictly commenting on it business wise. Selling 605,000 copies, to me, seems like a solid number, and a sequel would be a good thing to look into. I don't know where Dead Space 3 leaves the game, or the story of the game, so I do not know if a sequel is in the plans, or even a feasible thing from that aspect.

Gavin Napier - Fact: Absolutely. The more horror games out there, the better. Dead Space does a better job than any franchise that isn't Silent Hill at creating a creepy atmosphere and making you dread what's coming next. I don't know if they've still got part of their story to tell or if they'd have to come up with something totally new, but either way I'd be happy to see another installment.

Score: 2 for 2 - I think EA has too much bad press going for them right now to kill a successful franchise because it didn't sell as many copies initially as they would have liked. Dead Space has always been a fun franchise to play even if I have to get myself to shoot at limbs and not at the head like in other shooters.


3.) You enjoyed the Saints Row 4 video.



Todd Vote - Fact: Very much so... It was wild, it was over the top, it was everything we have come to expect from the franchise, now with the ability to have super powers. I am absolutely looking forward to Saints Row IV, have been since Saints Row 3 stopped being in my Xbox.

Gavin Napier - Fact: The charm of this series is that it isn't afraid to go over the top. While GTA occasionally drifts into "unintentional self parody" status, Saints Row absolutely embraces it. If Saints Row tried to be just another GTA clone, it wouldn't work. Aliens? Super powers? Head of the Saints is the President? I'm not a big fan of sandbox games, but I'll be more likely to pick this up than GTA V.

Score: 3 for 3 - I have never gotten into the Saints Row franchise. Just haven't gotten around to picking up the games yet. This video had me very interested though. It might be the first Saints Row game I pick up.



---
*~Twitter Break!~*
411Mania
411Games
411Wrestling
411Movies & TV
411Music
411MMA
---
4.) You were surprised to hear Dead Space 3 outsold Black Ops 2 in February.


Gavin Napier - Fiction: A new release outselling a game that's been on the market for a few months? Can't say I'm surprised about it. Black Ops 2 had ridiculous amounts of advertising upon its release, and had these been released side by side I'm sure that Dead Space 3 would have been crushed for the first month. Dead Space has built a nice following, though, and the games are high quality. I'm happy that the series continues to be successful.

Todd Vote - Fiction: I would be more surprised to hear that a successful franchise lost out to Call of Duty, a game that is in it's fourth month of release. That would not be a good sign for the Dead Space franchise. Had you asked this question in November, or even in December, I would be surprised to see Dead Space 3 outsell CoD, but this far removed from CoD's release date, not a big surprise at all.

Score: 4 for 4 - It didn't surprise me either honestly. Still, for all that everyone complains about CoD, it sure does sell a lot of copies initially upon release and over time.


5.) You were surprised to hear Nintendo lost a patent infringement lawsuit over the 3DS display.




Gavin Napier - Fact: We always think of Nintendo being so innovative that it's hard to imagine them using someone else's ideas. This sort of thing happens in the tech world, though. I'm sure Nintendo isn't proud of what happened, but it's not going to sink the company by any stretch of the imagination.

Todd Vote - Fact: More surprised that the lawsuit even materialized. It just doesn't seem like Nintendo to move forward on something like that without knowing if the technology is already patented. It screams of laziness on the Big N's part not to have checked this out before hand. Did they not try to file patent on the technology themselves? Should that not have told them that something like this already exists?

Score: 5 for 5 - I am surprised any time I hear of a larger company being held guilty of taking ideas from a smaller one. Not surprised that it happens, just surprised that it is punished.


6.) You like what you have heard about the upcoming Dishonored DLC.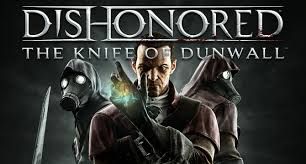 Gavin Napier - Fiction: I say this only because I haven't played Dishonored and don't really know much about the game or the DLC that's coming out for it. My time has been occupied with MLB: The Show, school, and work, so I haven't been able to branch out and try anything new for a bit. From a purely gaming standpoint, if the content is reasonably priced and high quality..sure. I like it.

Todd Vote - Fiction: I haven't played Dishonored, have no real desire to, so I haven't exactly been following the DLC development.

Score: 6 for 6 - I cannot believe neither one of you have played Dishonored. It was an awesome game and I am generally not one for stealth type games. I love getting to get more into the backstory of the game and look forward to Dishonored 2 whenever it releases.


Bonus Question: I have nothing at the moment. Feel free to talk or rant about whatever you want.

Gavin Napier - The new God of War game was a massive disappointment. There were no innovations in the series and the game's developers seemed content to simply release another God of War game rather than continue to release the quality of product that's made the series a hit so far. Hopefully the series survives to see a major release on the Playstation 4, and hopefully Sony steps up their game again. Kratos deserves better.

Todd Vote - I am still hurting from the announcement of the Vikings trading Percy Harvin... I don't have much to say either.

That wraps up this week's edition of Fact or Fiction. Gavin and Todd went 6 for 6 achieving that rare event, a PERFECT SCORE! I hope everyone has a good week, and until then, happy gaming.

comments powered by