SPOTLIGHTS
411 Games Fact or Fiction 08.22.13: Xbox One, PS4, GTA V, More
Posted by Daniel Anderson on 08.22.2013

Should Capcom do more to target Resident Evil to core fans? Will Microsoft announce a release date for the Xbox One soon? Are the changes announced for Call of Duty's multiplayer a good thing? 411ís Stephen Randle and Adam Larck debate these topics and more!

Hello everyone and welcome to this week's edition of Fact or Fiction. As always, I am Daniel Anderson, and I hope everyone has had a good week. We are in the home stretch of waiting for the new console releases and news is coming out left and right about the consoles. The questions this week were sent out on Sunday so most answers were given without any news from Gamescom released. Anyway, this week we have 411's Adam Larck going up against Stephen Randle. Let's see what they have to say, shall we?


1.) We will see a Kinect-less Xbox One at launch being sold.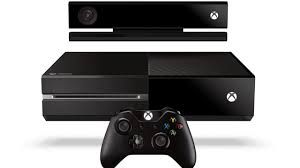 Adam Larck - Fiction: Microsoft will implement the Kinect as a necessary device in a few years I'm sure. Right now, they want to get an install base in households before doing a big change, such as mandatory Kinects or always online.

Stephen Randle - Fiction: Absolutely no chance. Microsoft is going to take a small (though probably noticeable) sales hit in order to ensure that every home with a Bone has a Kinect. If they don't do that, there's no reason to cajole developers into building games for it. Making it optional doesn't make it easy to do that either, but at least the Kinect will be in peoples' homes, if not necessarily plugged in, and available for people to use should any good games come out for it.

Score: 1 for 1 - Anyone who is going to get and Xbox One will be stuck with a Kinect. You might not have to have it hooked up, but you still have to have it.


2.) With Sony announcing the PS4 release date on Aug 20th we will see Microsoft announcing the Xbox One release date no longer than a week later.




Adam Larck - Fiction: They'll do it when they're ready. It may be a special event or it may be at PAX Prime, but they'll do it on their own terms, not rushing it because Sony gives a date.

Stephen Randle - Fact: Microsoft's presence at Gamescom was minimal and their presence at TGS will be more or less nonexistent. However, PAX is this week, and with Sony having announced the date and finally given Microsoft a chance to be the responders, I'd say the chances are excellent that we'll have a launch date for the Bone by this time next week. For the record, Daniel's betting on November 1st, I'm taking a chance and betting on the 8th. I don't like the idea of a Halloween weekend release, for some reason.

Score: 1 for 2 - I look to see us get an Xbox One release date during PAX.


3.) You want the next Resident Evil to be aimed at core fans.




Adam Larck - Fact: Why wouldn't you aim a series in its seventh numbered title at its core fans. Non-fans of the series don't often jump in this late, so bring back something fans of the series love and can get behind, unlike RE 6.

Stephen Randle - Fiction: I don't give a damn who Resident Evil is targeted at, I just want it to not suck donkey balls like the last few games to wear the title like so many dirty rags. And who are the "core fans" of Resident Evil anyway? Is this just their way of saying "callbacks and characters from the Resident Evil games you actually liked and got good reviews"? Because hey, at least that might work.

Score: 1 for 3 - Pissing off the long term fans of a series is never a good way to keep sales numbers up. Trying to get long term fans interested in Resident Evil again can only help.



---
*~Twitter Break!~*
411Mania
411Games
411Wrestling
411Movies & TV
411Music
411MMA
---




4.) You liked the changes announced to Call of Duty multiplayer.


Stephen Randle - Fiction: Call of Duty multiplayer could fall in a hole and disappear forever for all I care. Hell, take the rest of the franchise with you. Even if I liked the series, which I don't, I just don't think its multiplayer will stack up next to some of the next-gen multiplayer offerings I'm seeing coming out in the near future, especially Watch_Dogs, The District, and Titanfall.

Adam Larck - Fact: It sounds interesting enough. The verdict is still out if I'll check it out or not, but the reveal looked good. I think the clan stuff could be a wildcard, though, being great for people on the go to get some XP, but I can see someone finding a way to abuse the system.

Score: 1 for 4 - Everyone complains about Call of Duty multiplayer not really changing from game to game. They are finally trying something different with the new game and it has some very interesting possibilities.


5.) You liked the GTA Online multiplayer reveal.

GTA Online:

Stephen Randle - Fact: I didn't mind it, it looks intriguing for any number of reasons. I still don't like the GTA series, or rather I should say that I get easily bored with it once I've gotten tired of driving cars around the map. I am interested in GTA V, mind you, but it's going to have to pull me in somehow, because after Sleeping Dogs and Saint's Row, I'm looking for something more in my open world games than what GTA has offered in the past.

Adam Larck - Fact: I think that online will be great, whether it is doing missions or just screwing around. The always evolving world could have some great implantations into it, provided Rockstar keeps updating it. I just want to amass a car garage now, and fly a plane or two around.

Score: 2 for 5 - My only worry is that the multiplayer is not going to be available at release. Other than that, it looks and sounds good.


6.) Microsoft will announce a similar paid TV service like Sony just did.




Stephen Randle - Fact: Probably? I mean, I don't think that Halo TV show is actually going to make it to a network, and if they put it on their own exclusive pay TV service, well, I'd imagine they'll rake in a dollar or two. Netflix has shown that you don't have to be on TV to have a successful TV show (or several, even), and I'd imagine both Sony and Microsoft have been learning from their example and want to make a splash in that direction.

Adam Larck - Fact: There were already rumors of that a while ago, so I figure it's only a matter of time until this happens. I'm just curious to see if it will be a partnership or a standalone model.

Score: 3 for 6 - I think it is only a matter of time before the news is released. I would really enjoy being able to get rid of my cable bill and just watching TV on the Xbox One.

Bonus Question: Do you think more people will play GTA Online or Call of Duty multiplayer?

Stephen Randle - Call of Duty multiplayer, no question. GTA may be fun and interesting, but CoD is a way of life to some gamers, it will always have that dedicated base, including "pro" gamers, whereas GTA will have high initial numbers, but will probably tail off once people get attached to another new, hot, open world game, of which there will be many in the next generation.

Adam Larck - Call of Duty: Even though GTA Online will have a huge amount of players to start, I think Call of Duty will beat it just on name and casual fans that just like that game. However, I think in the long run that GTA Online will be the more entertaining thing to play.

That wraps up this week's edition of Fact or Fiction. Adam and Stephen went 3 for 6, agreeing as much as they disagreed. I want to take a second and promote the podcast that several 411mania writers take part in every Tuesday night (or Wendsday morning if you are on Eastern Time) Co-operative Multiplayer. Feel free to listen below or join us live on the podcast.



I hope everyone has a good week, and until next week, happy gaming.

comments powered by