SPOTLIGHTS
411 Games Fact or Fiction 08.29.13: Elder Scrolls Online, Diablo 3, Sony, More
Posted by Daniel Anderson on 08.29.2013

Are we interested in the upcoming Diablo III expansion? Should Elder Scrolls Online have a subscription fee? Were we disappointed in Sony's Gamescom press conference? 411ís Stephen Randle and Sean Garmer debate these topics and more!

Hello everyone and welcome to this week's edition of Fact or Fiction. As always, I am Daniel Anderson, and I hope everyone has had a good week. Gamescom is over and now we know November 15th is the day Sony will launch the PS4. We also have lists of launch titles for both systems. If everything delivers, no one will be able to criticize the launch line-ups of this generation. Anyway, this week we have 411's Sean Garmer going up against Stephen Randle. Let's see what they have to say, shall we?


1.) You were disappointed in the Sony Gamescom press conference.




Sean Garmer - Fact: It's disappointing in that I expected some huge unannounced PS4 game to be shown and we didn't get that. At least we found out the release date for the PS4 and got to see more trailers for some of the games too. I will give them a lot of credit for pimping the PS VITA as much as they did because many people think it's useless. Yet Sony makes you want to have it by dropping the price and showing off remote play. There wasn't anything groundbreaking, but it was still important. Maybe I'm personally disappointed, but I know many that are not.

Stephen Randle - Fact: Maybe I had my hopes set too high, but I was really expecting Sony to announce at least one more big exclusive for their launch window. Instead, we're only getting 3 exclusives for the rest of 2013. I mean, fortunately, things like Second Son and The Order are coming in early 2014, but for Sony-specific titles, the PS4 launch is looking pretty weak compared to Microsoft's. Of course, I'm getting Watch_Dogs first anyway, but still, I just would have liked to see more.

Score: 1 for 1 - It seems to me that, after the initial premier of the console, Sony's press conferences have gotten progressively worse. I am not slamming Sony, it just seems that they blew everything in the first press conference and, other than the last five minutes of their E3 press conference, they have given fewer and fewer reasons to buy their new console.


2.) You would be interesting in trying the Project Spark beta.




Sean Garmer - Fact: As someone that always wanted to play Little Big Planet but never got to do so, it would be nice to try the beta for Project Spark. I liked what they presented at E3 and I thought it was one of the best things Microsoft showed off at the press conference. If it does well MS could make a killing off having their own LBP or Minecraft type game.

Stephen Randle - Fact: Don't call it Minecraft: The Next Generation, but that's the vibe I'm getting. I really did like Minecraft, so I'd love to give Project Spark a try. The only question is if it would be hold my interest for very long. I'm all about "creator" games like this, but once I've built something nice, I'm never quite sure where to go.

Score: 2 for 2 - I really like the idea of this game. I am not sure if it will be as good as advertised, but I can hope.


3.) Elder Scrolls Online is going to underperform due to being a subscription MMO.




Sean Garmer - Fiction: If there is one company and one game that could actually put a dent into WOW's subscription base I think it could be Elder Scrolls Online. Bethesda's level of dedication to Oblivion and Skyrim should only give people a ton of hope of what they could do with such a vast world where they can keep adding things all the time without game breaking patches lol. I've also actually played Oblivion and Skyrim so I have hopes this could do something significant for the paid MMO community.

Stephen Randle - Fact: In this day and age, subscription MMOs are a bad idea, unless you're WoW (or, somehow, Final Fantasy XIV, which has a stable Japanese-based core willing to pay a monthly fee). This is especially true if you're going for a massive, expensive-to-develop licensed product that will require those subscriptions to maintain the service (just ask The Old Republic how plowing millions into that game worked out subscription-wise). I'm not against sub-based models, but the market has basically shown that they aren't sustainable, and that's going to hurt Elder Scrolls Online to some degree.

Score: 2 for 3 - For a subscription based MMO to do well, its launch has to be perfect. There cannot be any issues with crashing or log on problems. I do not know if Bethesda can do that, but if they can watch out.



---
*~Twitter Break!~*
411Mania
411Games
411Wrestling
411Movies & TV
411Music
411MMA
---
4.) You have no interest in the Diablo 3 expansion.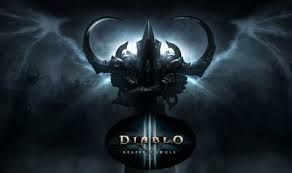 Stephen Randle - Fact: God help me, I wish I did, but they killed all my interest in the franchise by making Diablo III so lackluster, and even if they have made massive and wholesale changes, I've moved away from the game onto other interests, and the thought of getting back in doesn't intrigue me at all. I'm not claiming Blizzard is dead to me or anything, but Diablo has certainly worn me down to the point that I just don't care about a franchise that I used to champion, and that's a real shame.

Sean Garmer - Fact: Yep, no interest. Sorry, never played Diablo at all and don't want to start doing it now.

Score: 3 for 4 - Unless I am going to be given a free copy to review (anyone from Blizzard reading this?) I am not going to get back into the game. Diablo 3 had a lot of problems that I tried to overlook and play through, but the game had one issue I just couldn't ignore. In the end, it just wasn't fun. I do not have any faith that the expansion will change that.


5.) Indie gaming exclusive launches are not going to be a deciding factor in what console someone will buy.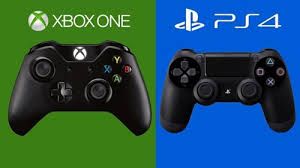 Stephen Randle - Fact: I feel like indie gaming will have a significant impact on the next generation, but let's face it, at least right now, consoles are sold based on the big, AAA titles. Additionally, many of the "console-first" releases are games that are already on PC, and sadly for Sony and Microsoft, the people who care the most about indie games probably already have them on that platform. Many indie games will be decent sellers, and I'm a big supporter of the entire concept, don't get me wrong, but looking at the list, I don't see one for either console that I could point to and call it a reason to pick that system.

Sean Garmer - Fiction: I'm not going to say it won't affect anyone because there will be those that will be really intrigued by some of these launch downloadable games more than any of the retail ones. I won't lie, some of the exclusive PS4 ones sound rather interesting and if I had extra money it would help me be ok with buying one at launch because there are more gaming reasons to have it at launch. It may not be a system seller, but as a whole package it could help.

Score: 3 for 5 - The problem I have with this is that the indie games that Sony talked about in their Gamescom press conference are going to eventually come out on both consoles but will be exclusive to the PS4 at launch. I do not think indie games are the deciding factor for a lot of people, especially if those games will be on both consoles two or three weeks later (not even counting them coming out on the PC).


6.) LittleBigPlanet Hub being free to play is going to cause fans of the first not to pick it up.




Stephen Randle - Fiction: Maybe I don't understand the question. Why would Hub being free make people less likely to want it? I get that there's probably micro-transactions involved, but I think if you liked LittleBigPlanet, you'd be head over heels with getting the ability to have both original games, plus a slew of new content, at a starting price of "free".

Sean Garmer - Fact: I don't like when they make things free to play because I don't like the existence of microtransactions. Maybe not everyone has a problem with free to play, but it will put off many because the people that loved the first one where they paid the money upfront and got the game. Now you go to play part of the game and pay to get things. I guess you can't blame Sony for trying it though.

Score: 3 for 6 - There is a hatred of micro-transactions out there, and I think Sony will lose people that enjoyed the first one because they do not want to pay money to get things in the game. They might attract some of the casual gamers that play games like Farmville or Candy Crush, but will those new players be enough to offset the loss of established players who do not like free to play? Only time will tell, but I don't think so.

Bonus Question: What was the biggest news that you thought came out of Gamescom?

Stephen Randle - I'm going to be boring and say Sony announcing the release date for the PS4, since even though it was expected, it was still the most significant piece of information that was presented at Gamescom. Plus, the mid-month date engendered lots of debate, and it put Microsoft on the clock to announce a specific release date for the XBOne. Once we have that info, all that's really left is to wait for November and see what happens.

Sean Garmer - Probably the launch lineups for both next gen systems and the release date for the PS4 was announced as well.

That wraps up this week's edition of Fact or Fiction. Sean and Stephen went 3 for 6, agreeing as much as they disagreed. I want to take a second and promote the podcast that several 411mania writers take part in every Tuesday night (or Wendsday morning if you are on Eastern Time) Co-operative Multiplayer. Feel free to listen below or join us live on the podcast.



I hope everyone has a good week, and until next week, happy gaming.

comments powered by