The Retronomicon 08.30.13: Double Dragon
Posted by Stewart Lange on 08.30.2013

This week, the Retronomicon goes back a coin-op classic that is one of the most popular games of the 1980s! Join 411's Stewart Lange as he takes a look at Double Dragon!

Hello and welcome to another edition of the Retronomicon! I'm sitting down to write this in it's entirety for the first time all in one go, because this week has totally passed me by! Normally, I'll write up to the comments and then spend a couple of days playing the game of choice, but this week I'll be doing it all on my day off. So, it's going to be a marathon session and I apologise if the quality wanes slightly towards the end. It shouldn't though, as I've got coffee and no distractions.

Except Payday 2.

My 3DS.

Youtube.

Cat launcher.

Anything else that could stop me from writing. Good thing I've got the mental toughness to look past all of those beautiful distractions and give you the column that the public wanted! Facebook and Instagram voting chose this weeks game so remember, if you want a say in what you read about, just click like and comment on the photo I put up every Friday! Anyway, let's do this.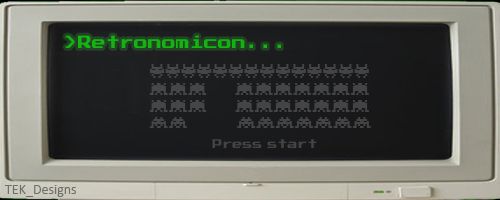 THE FEEDBACK

Well, it would seem that last week I hit a bit of a damp squib. Pandemonium! was the game that won the Facebook voting, but it seems that nobody has really played it. There was only a handful of comments, which included column AND 411 regulars G-Walla and AG Awesome telling me they'd "never heard of this game" and "never played this game" respectively. Sorry, guys. Hopefully, this week is one that you have played, I'm sure it will be.

Sloth made me look bad by bringing up the fact that Pandemonium was the launch title for the Nokia N-Gage, when I had completely neglected to mention it at all. Oops. Ben jumped on the bandwagon and then I tried to cover my back.

I do try.

This week, due to popular demand, I'm covering coin-op classic Double Dragon! I genuinely want you to comment if you've never played this game as quite honestly, I think it's maybe the first truly genre defining game that I've covered here. So, with some trepidation, let's get on with the show!





THE STORY

All the way back in 1986, a game called Renegade was released in the arcades to a ripple of acclaim. Taito were responsible for porting the game outside of the US and obviously saw something in the game, as they immediately set about creating Double Dragon. Released in arcades the following year, the game was met with immediate success, becoming one of the most popular arcade titles of the late 1980's. The two player title made stupid amounts of money, mainly due to both players having to put in cash to play so the console port was inevitable. The NES release of the title followed in 1988, shortly followed by a Master System port as well as versions for the major Atari consoles. While the NES version dropped the two player mode, the Master System regained the ability to play with one of your friends.

The game focuses on twin brothers Billy and Jimmy Lee as they try to save a girl, Marian, who they both have feelings for. While there is no real narrative as to why they are fighting a gang instead of each other for the girls affections is never really explained, I still feel it's a little creepy that they both want the same girl. Thankfully, if you play the game in two player mode, there is a final showdown between the brothers that settles matters, rather than just letting Marian decide who she prefers.

The game follows the now-standard side scrolling beat 'em up formula, where you move from screen to screen defeating opponents and punching barrels that sometimes give you power ups. Certain enemies will drop melee weapons such as baseball bats and dynamite that you can use to help advance through the games four major levels to defeat the final boss.




THE AFTERMATH

As I already said, the arcade version was so well received that the console port was inevitable, with each version being programmed differently enough to make each different version almost a new game in it's own right. Unfortunately, the Commodore version was not received well. Users blamed the joystick for the game not playing well on the C64, which is strange as the game was originally programmed to run on a stick in the arcades. The Sega Genesis/Mega Drive finally got a port of the game in 1992, which was a clear cash in and widely considered one of the most unplayable games on the console. Further ports of the game reached the Atari Lynx, then almost 10 years later on the Game Boy Advance. Double Dragon also saw release across the Nintendo Virtual Consoles, both on the Wii and 3DS as well as an iPhone version that doesn't seem to be available any more.

The game spawned numerous sequels as well as crossover game with Battletoads (which is sure to be featured in this very column soon enough). Marvel also produced a comic book series, which due to it's 6 issue run is particularly sought after. An animated series followed that, which ran for a couple of years before stopping in 1995 due to lack of interest in the series, which may have been prompted by the god awful movie starring Scott Wolf and Mark Dacascos as the Lee brothers.

As a special treat for you, here's the original cinematic trailer. Please watch it.





Yes. That was Robert Patrick. To think people said that his career went downhill after Terminator 2.




Want a say in what I cover next week? The voting is done on my Facebook page, click the like button!



MY THOUGHTS

I was honestly pretty scared about playing Double Dragon again because quite honestly, I remember being absolutely terrible at it. I booted up the old Master System though and has a shot of it and actually quite enjoyed it! I didn't get as far as beating the game in the limited time I had to play, but I did get further than I remember ever being able to before having to switch it off to walk the dog. While it's easy to write it off as just another beat 'em up, if you think that this game pretty much popularised the entire genre and really kicked off the boom in similar titles, such as Golden Axe, Streets of Rage and even influenced the creators of Street Fighter to develop the one on one combat further.

Graphically, the Master System version is pretty. It's everything an 8-bit game should be, with the colours being used to full effect and the character sprites animated perfectly. While it doesn't handle well by today's standards, theres nothing wrong with how the game plays. Buttons react accordingly, characters due what you expect them to and there are no major glitches which makes Double Dragon feel as fresh as it ever did. I've recently played both Scott Pilgrim and Charlie Murder and while technologically, both of those games are much more advanced than their spiritual grandfather, the old boy could still show them both a thing or two about good old fashioned fighting games.




RETRO COLLECTING

Copies of the first double dragon for the NES and Master System release are fairly sought after. Cart only copies range around the $10/£7 mark through resellers, with complete in box copies going for around twice that for the NES but generally only a few pounds more for the Sega. Other variants aren't worth huge amounts, due to floppy disc and cassette media not holding much value, but the Genesis version is worth a decent amount of money, with copies floating around UK Amazon for around £30 for cartridge only, no doubt due to the fact that the version was universally panned around release and nobody wanted to buy it.

Oh, the DVD of the movie is worth absolutely nothing. Bargain bin stuff.

Love retro collecting? Me too! Share your best finds with me in the comments section or on Instagram! My user name is outafterdark216 and I always post my newest pickups!

My best find this week was a Genesis Power Base, which isn't hugely exciting but pretty cool. I also got a complete in box Super Action Replay, which would have been very helpful when it came to writing about Zombies Ate My Neighbors a couple of weeks ago! Cheats galore. Now I might stand a chance of beating Final Fight, too.

THE END

That's all for this week, thanks for reading! I hope you enjoyed the look back at an undisputed classic of the 1980's but don't forget, the power to pick next weeks game is entirely yours! See you all next week and happy hunting!

TIP OF THE WEEK: Don't miss a bargain because you don't collect for that system. If you find a trusted trader, the unwanted games you have for one system can help you build up your console of choice!
comments powered by