SPOTLIGHTS
411 Games Fact or Fiction 09.05.13: Elder Scrolls Online, Nintendo, Hogan WWE 2K14, More
Posted by Daniel Anderson on 09.05.2013

Do Hulk Hogan and Eric Bischoff look bad for claiming Hogan had no say in being in WWE 2K14? Is Nintendo making a mistake by releasing the 2DS? Will the Wii U sell more consoles in 2014? 411ís Jeremy Thomas and Todd Vote debate these topics and more!

Hello everyone and welcome to this week's edition of Fact or Fiction. As always, I am Daniel Anderson, and I hope everyone has had a good week. As I write this we have the news that the Xbox One will be released on November 22nd. My initial response is pretty much the same as Jeremy's below in the Bonus Question, but maybe it will work out. Who knows? Anyway, this week we have 411's Todd Vote going up against Jeremy Thomas. Let's see what they have to say, shall we?


1.) When the game is launched, you will have to have PS Plus or Xbox Live to play Elder Scrolls Online on a console.




Todd Vote - Fiction: The way Microsoft has been working lately, I can see them requiring Xbox Live Gold just so Sony has one more thing to say "nah-nah-nah-nah boo-boo" at them for. I would say both would require it, but I can see the first sentence playing out just as easily.

Jeremy Thomas - Fact: I know that Bethesda has been talking about how they want to try and get the game out of Xbox and PS's play tiers but come on, that's not going to happen. For one thing, if they had honest hopes of it happening they wouldn't have announced the subscription cost and perameters until later. And for another, let's not pretend that it isn't easy for Bethesda to make Microsoft and Sony the bad guys here. And I'm not even saying they aren't the bad guys, just that it's easy to point the blame at them. That's all that's happening in this instance and ultimately, nothing will change from what they know.

Score: 0 for 1 - I think Bethesda thought they had a chance to get players not having to double pay to play the game, but it fell through. I think they are now trying to shift blame away from themselves and try to get people to blame Sony and Microsoft.


2.) Hogan and Bischoff are looking bad saying that Hogan had no say in appearing in WWE 2K14.




Todd Vote - Fact: Hogan and the Bisch look pretty ignorant every time they open their mouths outside of a scripted story, so this is really no surprise. I know everything gets a little shady and a bit jumbled when it comes to copyrights and trademarks, but Hogan owns his name and likeness, at least partially so... He has to or he wouldn't be able to use either one outside of the WWE.

Jeremy Thomas - Fact: It's really too bad that Bischoff had to open his mouth and say things that are flatly untrue. Let's recap, boys and girls: Easy E spoke out about rumors that TNA was pissed about Hogan appearing in 2K14. Now, he didn't actually address the heat itself, but rather the deal (which semi-validates the idea that there is indeed heat, but that it may be misplaced). Here's the problem: Bischoff noted that Hogan didn't sign off on it and WWE was just using their own trademarks that they own. WWE doesn't own the trademarks for Hulk Hogan in the arena of video games or anything else; that's all on Hogan. And it took all of about a day for that to come out, making Bisch look really stupid and Hogan worse by extension. So yeah, looking quite bad.

Score: 1 for 2 - Who would have ever thought Hogan and Bischoff could have looked bad or not tell the truth?


3.) The Wii U will sell more consoles in 2014 than they did in 2013.




Todd Vote - Fact: I was tempted to go with Fiction, but then I got to thinking about the Wii U benefiting from less tech educated parents thinking they are getting a deal on a next gen console instead of shelling out money for one of what most consider "the big two". With the Wii U price drop on the horizon, as well as the Zelda bundle, I think Nintendo could see a bit of a rise in sales year over year.

Jeremy Thomas - Fact: They'll do something to make sure it happens. Nintendo is in a hard spot because the Wii U is already old news and we have the new consoles coming out in November, but they'll figure out a way to ensure that the Wii U improves its sales. Maybe it'll be a price drop, maybe it'll be a bunch of in-house exclusives, I don't know how they'll do it, but they will. Even if it's only one more unit sold, just so they can say they improved their sales.

Score: 2 for 3 - I think that the Wii U will have a better year seeing that they have some big first-party releases coming out in 2014.



---
*~Twitter Break!~*
411Mania
411Games
411Wrestling
411Movies & TV
411Music
411MMA
---
4.) Uwe Boll having to go on Kickstarter to make Postal 2 means we will, finally, stop seeing him tapped to make video game movies.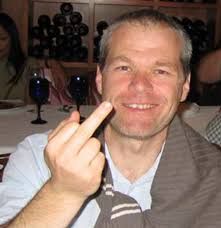 Jeremy Thomas - Fiction: Listen people, we're not so lucky. Uwe Boll's career in fucking up video game movies isn't dead yet; the only reason he's taken this to Kickstarter is because Postal was a film that had an even more limited audience than a Uwe Boll film usually garners and a sequel is something that...well, let's see... *Googles "Uwe Boll Kickstarter" and clicks* 286 people apparently want to see as of right now. All it's going to take is Boll getting his hands on a franchise with name value that a studio is willing to sell off for nothing and we'll be sure to see him get another big-budget disaster off the ground. I wish it weren't so, but it is. Expect Uwe Boll's Shadow of the Eternals to be released in 2015, where Boll will say it will crush The Avengers: Age of Ulton and Man of Steel 2.

Todd Vote - Fact: Wait... he was still making them? The last one I saw was Far Cry, and it was shite.

Score: 2 for 4 - Please tell me I will not have to see any more movies get made by this man. Please.


5.) Nintendo is making a mistake with the 2DS.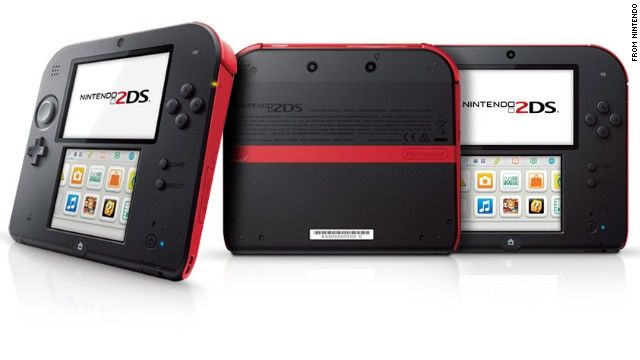 Jeremy Thomas - Fiction: I don't think so. Listen, there are people who are legitimately not interested in buying a handheld with 3D, and would buy a handheld if it was cheaper. The 2DS is $40 less and doesn't have the stupid 3D, so this is just Nintendo willing to get a little bit extra from that market they already dominate. Very few people who were already going to buy a 3DS will drop down to the 2DS, but a solid enough group that weren't going to buy a 3DS will probably get the lesser for this to be worthwhile. Not a bad idea.

Todd Vote - Fiction: I'd be willing to be that this cheaper 2DS cost them less to manufacture, which means there is a chance they will make more money off of these than they do the 3DS. It's not taking money away from the 3DS necessarily, but adding a whole new user base for the 3DS games library. Think of the people who haven't bought a 3DS due to the "gimmick" of the whole thing. They love Nintendo, but hate all things 3D, suddenly they can get back in on the goods. I don't think it is a bad move at all.

Score: 3 for 5 - I hope that this pays off for Nintendo and leads to us getting a lot more, good, 3DS games.


6.) You expected Shadow of the Eternals' Kickstarter to fail.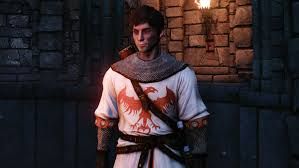 Jeremy Thomas - Fact: Which one, the first one that asked for $1.35 million while running concurrently with a separate (not mentioned on the Kickstarter) crowdfunding effort on their website? Or the second one where they asked for a little over half that much ($750,000) while cutting the content from a twelve episode-project to one eight-to-ten hour experience? Yeah, this thing was screwed. One thing a Kickstarter cannot survive is bad press (at least not without some serious momentum behind it), and this poor game has had one bad disaster after another. I was completely unshocked by its failure.

Todd Vote - Fact: This is the one that was thrown up for a second time recently, right? The same one that is connected to child porn due to the studio head, or creator? The same one that failed the first time before any of those details came to light? Yeah, failure written all over that shit.

Score: 4 for 6 - I had a lot of hopes for this game. I loved Eternal Darkness and would have loved a sequel. I still expect this to get made, but I bet it will not be released by the same company.

Bonus Question: A lot of new has hit recently so talk about whatever is on your mind.

Jeremy Thomas - Really, Microsoft? November 22nd? Eh, whatever. I guess I can deal with that. I'm just kind of surprised they're going after the PS4, I figured they'd want the head start. To each their own though.

Todd Vote - I really got nothing. Oh I can talk about TNMT: Out of The Shadow... Review incoming. Check it out, it's not too bad.

That wraps up this week's edition of Fact or Fiction. Todd and Jeremy went 4 for 6, agreeing more then they disagreed. I hope everyone has a good week, and until next week, happy gaming.

comments powered by