SPOTLIGHTS
411 Games Fact or Fiction 09.12.13: Xbox One Release Date, Star Citizen, VR Headsets, More
Posted by Daniel Anderson on 09.12.2013

Do we like that Dragon's Age: Inquisition is going to be an open world game? Is Microsoft making a mistake with the Xbox One release date? Will Sony release a VR headset for the PS4? 411ís Stephen Randle and Todd Vote debate these topics and more!

Hello everyone and welcome to this week's edition of Fact or Fiction. As always, I am Daniel Anderson, and I hope everyone has had a good week. Is everyone else excited for football to return? I have to admit, I forget just how much I enjoy sitting around on a Saturday and Sunday and watching game after game. It is almost as good as a day long gaming session. Anyway, this week we have 411's Todd Vote going up against Stephen Randle. Let's see what they have to say, shall we?


1.) Microsoft is making a mistake with releasing the Xbox One on November 22nd.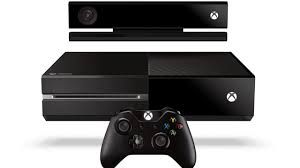 Todd Vote - Fiction: I truly don't think it matters all that much this time around. As I stated in this week's 4PC, the reason beating the PS3 to launch was so important to the Xbox 360's success was because it beat that machine to market by a year. That is a long time to build an install base. With the XBOne launching within a week of the PS4, and with most of the first shipment of consoles already being eaten up by pre-orders through various outlets, I think focus will shift to who can get the second shipment out the door the fastest.

Stephen Randle - Fiction: Much as I have enjoyed mocking the many and repeated promotional mistakes of Microsoft, the release date is not one. I thought it was odd that they would have the opportunity to release before the PS4 and choose not to, but several people have pointed out that basically, all release day consoles have already been sold to pre-orders, and the release date is only for when they will be getting theirs. So, it really doesn't matter when the console initially releases, what matters is how long after that initial rush before you can walk into a store and pick up a console without having to have ordered it ahead of time or getting in a fist-fight with twelve other people over the last one in a five hundred mile radius.

Score: 1 for 1 - I think I was more surprised than anything else that Microsoft did not try to take advantage and beat Sony to market. I don't think the release date matters when it comes to sales, but I think it does give the impression that Microsoft is still letting Sony calling the shots and taking the initiative.


2.) You like that Dragon Age: Inquisition will be an open world game.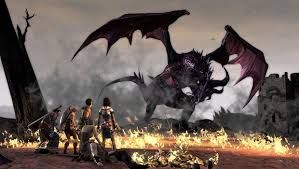 Todd Vote - Fact: Even as someone who doesn't regularly play RPG's I have to say an open world is the ideal way to go is it not? RPG's are all about player freedoms and choices. How can you feel like you are making the choices if you are not in a world you are allowed to freely explore? I think this is a fantastic idea. Not only does it give the players more freedoms, but it gives more options to the developers as well.

Stephen Randle - Fact: While I don't mind a certain amount of "on-rails" progression in terms of following a story, at some point in games, you just want to be able to explore the world and see what's out there. This is why something like Final Fantasy XIII annoyed so many people, including myself, because they presented so many vibrant and incredible environments over the course of the game, then shuttled you through them like a slide show presentation. The point of creating these places should be to let people wander through them and find out the little nuances that make a living world, not just to have pretty backgrounds as you run from point to point. Open worlds give games a chance to have incredible depth, and I think Inquisition will make good use of that opportunity.

Score: 2 for 2 - I am all for an open world Dragon Age game. I really enjoyed the first game and hope the third can be better than the second. Right now, everything I am seeing gives me hope this game is going to be awesome.


3.) We will see the Xbox One eventually offer backwards compatibility.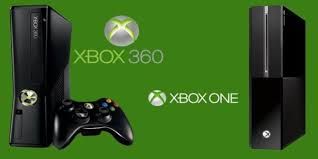 Todd Vote - Fiction: I really want to say Fact to this. But I remember the solution for backward compatibility on the Xbox 360. You remember? They were slowly offering backward compatibility, then decided that they should just release certain old games and then make us pay for them if we want to play them? So, while backward compatibility would be great, I just don't see it ever becoming a priority for Microsoft.

Stephen Randle - Fact: Provided that the technological constraints aren't horribly convoluted (and they probably are not), it makes sense for at least some 360 and original XBox games to eventually be offered, likely through digital download or streaming. You'll never be able to just load up the old games you already have, but there's no way Microsoft (or Sony) is going to pass up a chance to get you to buy a game that you already bought for a second time if they think they might get away with it.

Score: 2 for 3 - I think it will happen, and that we will end up paying a good amount for it.



---
*~Twitter Break!~*
411Mania
411Games
411Wrestling
411Movies & TV
411Music
411MMA
---
4.) Star Citizen's crowd funding reaching $18million shows that there is still a market for space fighter games.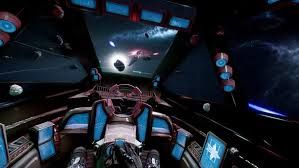 Stephen Randle - Fact: I'd say that's a pretty big indicator, yes. I didn't even know what Star Citizen was, but apparently it has a lot of very dedicated fans who really want to play whatever they're offering, so good on them. Of course, for that much money, they'd better put out a really, really good product. But really, we already knew there was a market, simply because if I told you they were releasing a new X-Wing game tomorrow, you'd already be in line for it, wouldn't you? Don't lie to me.

Todd Vote - Fiction: Not necessarily, no. It shows that there is a market for this particular game. I may even venture to say that the name of Chris Roberts is why this was so successful. The man created the Wing Commander series. So while, I wouldn't say space fighting games are a dying market to begin with, I would say that this being so successful is due to the sum of it's parts, more so than it just being a space game.

Score: 2 for 4 - Don't act like you know me (even though you are totally correct). I think that this game is going to shock some people with sales numbers, and we will see a lot more flight games coming out for PC (and hopefully for consoles as well).


5.) It does not matter that the Xbox One can support 8 controllers while the PS4 can only support 4.




Stephen Randle - Fact: Maybe the next-gen will change things, but I simply can't imagine a scenario where I want eight people in my living room playing a video game at the same time. Online, sure, I'll play with as many people as we can squeeze in, but to have them physically there? I just can't picture it as a workable scenario. It's a cool technological thing, but logistically, it's kind of a nightmare. Maybe it'll play in college dorms or something, but for the average person, they'll likely never have to think about it.

Todd Vote - Fact: Not unless they have some killer party games coming up. I suppose that would be alright. Perhaps getting a Royal Rumble or a MiTB match rockin in the WWE games... Beyond that, I don't see how this would be a really useful thing.

Score: 3 for 5 - The first thought I had was a group of 8 people playing a Royal Rumble match before a PPV. There are also some sport games that would work well with 8 people in a room playing. That being said, I do not think it is a major feature that will get people to buy one console over another.


6.) We will see Sony release a VR headset for the PS4 before the system's life is over.




Stephen Randle - Fact: Mostly because we know the tech is already there and showing promise in the form of the Oculus Rift. Everything about that system has been receiving good press and generally good reviews, so if it launches smoothly, it will only be a matter of time before at least one of Sony or Microsoft follows suit, and in fact there's a good chance one of them just buys the Oculus Rift straight out, puts their resources behind it, and slaps their logo on the side. In the end, it may not be anything more than something a small percentage of people even use, but you only have to look at motion control gaming to know that if there's any chance a gimmick might be even a little successful, the console developers will give it a shot.

Todd Vote - Fiction: Just because they are working on stuff like that doesn't mean we will see it for the home consoles. It's just another in a long line of gimmicks. I don't think we will see it.

Score: 3 for 6 - As I mentioned on the podcast, I can see Sony coming out with a headset that lets someone sit in a room and play a game while someone else watches the TV the PS4 is hooked up to. It all fits into their purpose of remotely playing a PS4.

Bonus Question: Talk amongst yourselves. I am still enjoying the return of football.

Stephen Randle - While Daniel revels about beating me by three lousy points in fantasy last week, I should probably take this opportunity to plug Co-operative Multiplayer, the official podcast of the 411 Games Zone, where actual staff members debate video game topics live every Tuesday night. trying to earnpoints for a chance at ultimate victory, at midnight Eastern, live on Spreaker.com, with the archived show posted on 411 shortly after it airs. Plus, it's available on iTunes and Stitcher! Our latest episode is already up, and if I know Daniel, he'll have the player embedded at the end of this very column!

Todd Vote - I was enjoying the return of football. That lasted all of about 10 minutes before I realized my Vikings need a lot of work. Big shout out to Peyton Manning though, 7 touchdown passes? The man still has it, and he helped me cruise to victory in the first week of Fantasy Football.

That wraps up this week's edition of Fact or Fiction. Todd and Stephen went 3 for 6, agreeing as much as they disagreed. I want to take a second and promote the podcast that several 411mania writers take part in every Tuesday night (or Wendsday morning if you are on Eastern Time) Co-operative Multiplayer. Feel free to listen below or join us live on the podcast.



I hope everyone has a good week, and until next week, happy gaming.

comments powered by