SPOTLIGHTS
The Retronomicon 09.13.13: Then And Now!
Posted by Stewart Lange on 09.13.2013

From Super Mario Bros. and Legend of Zelda to Tomb Raider and more, 411's Stewart Lange takes a look at the biggest games of the early 1990s and where the franchises have gone in the last 20 years!

Hello and welcome to a very special edition of the 411 Retronomicon! You all remember when I started this column and said I didn't want to cover any of the bigger games just yet. Well, this week is by no means a cop out, but I thought I'd try something different. So much has been written about Mario and Sonic and the like that I'm not going to do them any justice, so I figured I'd look at some marquee titles a slightly different way. So, without hanging around anymore, there's not going to be a drawn out intro, I'll not look back at last week's comments and I'll not bore you with shit about what I'm playing (although the madness of Saints Row 4 is going to ruin GTA 5 for me when I have to drive everywhere). We'll get straight to the meat of it.

On the Retronomicon's Facebook and my own Instagram page, I asked people to tell me their genre defining games. I was initially going to do a compare/contrasts with the big guns from today going up against their retro counterparts, until I realised, that the big names from twenty years ago are all still around. So, I figured for the first of my Now and Then columns, I'd take six of the genre leaders from the 1990's and see how they have changed and evolved over the years.

You'll either really enjoy this or it'll suck.

No pressure.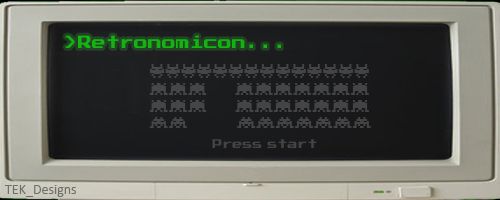 RPG- Legend Of Zelda




Then: The Legend Of Zelda is one of the most well received and fondly remembered NES titles of all time. It all started in the mid 1980's when Link first set out across Hyrule to save the Princess Zelda from the evil Ganon. Since then, there have been over 20 releases (albeit some of them remasters) in the series, but the first game was one of the best selling games for the NES and the first for the system to reach 1 million sales. The first game in the series was from a top down perspective, with Link starting the game clutching just a shield. Once you pick up the sword, the adventure begins and you are able to start fighting the enemies, collecting the parts of the Triforce and save the Princess.

Now: Since then, there have been over 20 Zelda releases across every Nintendo console (except the Wii:U, however that's been announced) although many of these are remasters, but every new release ignites huge interest in the series. From the top down perspective, the game moved to 3D when it moved to the N64 with the hugely popular Ocarina of Time. Widely considered the finest title in the series (I know that will cause arguments), Ocarina of Time was also ported to the 3DS as part of the 25th anniversary celebrations. With a Wind Waker remake and another 3DS release upcoming, Zelda is as popular as ever and still one of the biggest franchises in gaming, whatever type of game you now class it as.


---


First Person Shooter- Wolfenstein 3D




Then: Widely considered as the game that invented the first person shooter, therefore leading to such games as Doom and Call of Duty, Wolfenstein 3D saw our hero "B.J" (yep) single handedly take on the might of the Nazi infested Castle Wolfenstein! While the enemy caused huge controversy upon release, it popularised the genre and led the way for developer iD to create Doom and Quake. With VGA graphics and a small selection of weapons, the game is showing it's age quite badly, but is still a fun playthrough for those of you who aren't so drawn in by Call of Duty that you can't take a few minutes to appreciate where it came from.

Now: Wolfenstein has not had a kind life. While Wolfenstein 3D was technically the third game in the series, it was the major breakthrough for the developed. They quickly released a prequel pack, titled Spear of Destiny. iD moved on to bigger and better things and with Doom becoming a huge hit, the Nazi's were given a break until the Return to Castle Wolfenstein released on the PS2 and Xbox in 2001. It was not a great game and wasn't received hugely well by critics, either. A full reboot was in order and a new title was released across the PS3, Xbox 360 and PC and borrowed elements from Prey and Bioshock. Once again, the game failed to set the world alight, despite being pretty good fun with elements of time manipulation and some clever level design. The series will be rebooted, presumably for the last time next year under the Bethesda banner. Wolfenstein isn't as big news as it was 20 years ago, but it's still alive and breathing.


---


Platform- Super Mario Bros.




Then: What can I even say about Super Mario Bros that hasn't been said already? Probably the biggest franchise in gaming, the games feature the eponymous brothers, who have to race across the Mushroom Kingdom to rescue Princess Peach from the evil Bowser. The games would feature you playing as Mario, with his brother Luigi playable in two player mode. If I need to explain the gameplay further, I really don't think you should be reading this column anymore. While many other games rivalled Mario (Sonic the Hedgehog) and even became popular using the same formula (Rayman, Alex Kidd), Mario is undoubtedly the King of not only the 8-bit platformers, but the genre as a whole.

Now: It's been nearly 30 years since the first Mario game was released for the NES and the formula has barely changed. Why? Because it's basically perfect. While different elements have been added and tweaked, you still get through the levels collecting coins and power ups, defeating Bowser's minions to save Peach. Since the original in 1985, there have been 19 Mario games, excluding Karting ones, puzzle ones and downright weird ones. With Nintendo continuing to support the Mario franchise as it's number one draw, I'm sure we'll see many, many more games featuring everyone's favourite Italian plumber in the years to come.


---


Adventure- Tomb Raider




Then: When the world was introduced to "Lara Croft: Tomb Raider," there were two main things that everyone seemed particularly drawn to. No, not those. First, was the fact that until this point, gaming hadn't seen such a strong female character, at least in what could be considered a mainstream title. Second, was the ambition of the title. An early PS1 release, Tomb Raider saw our favourite adventurer climbing, shooting and fighting all manner of animals. This made it a smash hit and the sexualisation of Lara made her an instant pop culture icon. Not content with five games on the PS1 alone, Croft was also featured alongside Gillian Anderson and the like in mens magazines! Maybe a bit much.

Now: Having only one extremely mediocre PS2 exclusive title, the Tomb Raider franchise was on the ropes. Multi format titles Legend, Anniversary (which was a re-imagine of the first game) and Underworld continued the series tradition, but it was clear by this point that people had moved on and grown sick of the game being about what outfit Lara's boobs were poured into. While AJ Grey was unavailable for comment, the developers were right and Lara was quietly and unofficially retired until a comeback was wanted, not forced. What we got instead was actually better than a comeback. A new, gritty Tomb Raider was released, featuring a young Lara Croft, years before the events of the first game (in keeping with the series' canon) and gameplay that borrowed from the popular Uncharted games. Receiving extremely favourable critical reviews, the game "did not sell well," according to developers Square, who obviously wanted the game to do Call of Duty numbers right out of the blocks. With an uncertain future, we can at least take take comfort in the fact that if this is the last outing for Croft, it was arguably her best adventure yet.


---


Driving- Super Mario Kart




Then: With Mario and friends riding a massive wave of popularity, it seemed like Nintendo were cashing in on the fact people were likely to buy anything with a blue and red plumber on the front when they released an almost entirely irrelevant karting game for the SNES. Thankfully, though, whilst featuring numerous characters from the Mushroom Kingdom, Super Mario Kart was an entirely new take on the driving game that hadn't been seen on the home consoles before. The game was an instant hit and the fast, furious gameplay spawned not only numerous sequels, but lots of imitations, too. Being able to hit your friends with shells and trip them up with banana skins was too much to pass up, making Super Mario Kart not only a classic, but also one of the few games of the era that actually feels like it hasn't aged a day.

Now: Super Mario Kart has obviously seen a few overhauls, with new levels, releases on every Nintendo console since the SNES and even taking to the skies with hand gliders and planes in the most recent release, SMK is as popular now as it ever was. While the gameplay hasn't changed much, it's never needed. Why change something that is already perfect? Numerous other games have tried to rip off the Mario Kart formula, Sega All Star Racing and Crash Nitro Kart being the notable examples, none of them have come close to capturing the simple, crazy fun of the Mario Kart series.


---


Fighting- Street Fighter




Then: Street Fighter was released in arcades in 1987 and became such a hit it was ported onto consoles shortly after. It wasn't until that Street Fighter II was released that it blew up, featuring the biggest roster in a fighting game until that point. With each of them having a very unique fighting style and back story, the game exploded in popularity, becoming one of 1992's must have titles, not only on the SNES, but at all. The game spawned a live action movie and countless sequels and variations on the SNES alone, let alone ports onto other consoles, with more and more game modes, characters and settings being added. Everyone has a favourite game and character, too. For the record, mine is Street Fighter II Turbo, with me always going Blanka.

Now: Remember how I said there were a lot of sequels and variations? Well, there are dozens of them. That's always been what made Street Fighter the "king of the fighters" (pun kind of intended) and constantly kept it right at the forefront of peoples mind whenever fighting games were discussed. Crossovers with the SNK games were well received but the titles that really kept the characters going were the Marvel Vs Capcom games, which are continuing to be made. Now, the Street Fighter crew are also fighting against the Tekken cast in a huge crossover tag fighting title that showed there are still enough ideas left in the tank that we'll likely never see Ken, Ryu and company hanging up their gloves.


---


RETRO COLLECTING

I had a pretty good week this week, receiving a great trade from an Instagram follower! He sent me a couple of complete in box N64 cartridges, plus a few extra games he threw in! I won a couple of games on eBay this week for the Spectrum as I try and build up my system top fives. So, Beach Head and Atic Atac are now in my collection, plus I got a bundle of Gameboy carts too, which is always cool.

I'm trading off a bundle of Japanese Sega Saturn games too, so get in touch if you want them. I'll ship them worldwide as long as the cost is okay so please get in touch via the Facebook page and I can work it out. Speaking of the Facebook page......





So, that's all for this week! I hope you enjoyed my special look back at the evolution of the big genre launching games. If you think I've overlooked any titles, or want to suggest any games for future columns then just let me know via the usual channels! I have to admit, after that I'm spent! If GTA V doesn't take up all of my time next week, then I'll be back with another column next Friday! (Adam Larck & Jeremy Thomas, if I "pull a sick day" next week, be VERY suspicious!) Have a great week and peace out!

TIP OF THE WEEK- Get your friends involved! If you can get friends to pick games up for you, then that's even better!
comments powered by