SPOTLIGHTS
411 Games Fact or Fiction 09.19.13: Microsoft Stores, Vita TV, GTA V Budget, More
Posted by Daniel Anderson on 09.19.2013

Would we go to a Microsoft store for a chance to play the Xbox One early? Is an MMO based on the Riddick universe a good idea? Will the US get the Vita TV next year? 411ís Adam Larck and Jeremy Thomas debate these topics and more!

Hello everyone and welcome to this week's edition of Fact or Fiction. As always, I am Daniel Anderson, and I hope everyone has had a good week. I just want to take a second and thank everyone who is taking a break from GTA V by reading this. I am glad I could be your choice for a break. I hope the game is as good as everyone is hoping it would be. Anyway, this week we have 411's Jeremy Thomas going up against Adam Larck. Let's see what they have to say, shall we?


1.) The Vita TV will reach the US by the end of 2014.




Jeremy Thomas - Fiction: The Vita TV is a cool little idea, and I think it could really help Sony in raising its market share as well as give some extra bonus points for the PS4 in terms of being able to stream it to other TVs. However, considering that it is launching only overseas first, I don't see it making it here by the end of the year. A big part of that is the fact that it hurts (though obviously doesn't kill) the potential for households to buy two PS4s. Oviously the Vita TV doesn't have every capability but there would be some who would buy it over a second PS4 when they might just spring for the latter if it wasn't an option. The Vita TV will get here, but not next year.

Adam Larck - Fact: I can't see this not coming next year. The Vita TV has drummed up a lot of interest since its announcement, and I can see Sony wanting to capitalize on this after the PS4 gets launched.

Score: 0 for 1 - I would be surprised to see this released next year. I see it not coming out until 2015 at the earliest in an effort to sell as many PS4's as possible next year.


2.) Microsoft did the right thing by buying the Xbone domain.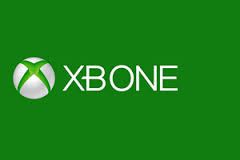 Jeremy Thomas - Fact: They really did. Now, they handled it with their usual three left feet in terms of PR by letting Larry Hyrb talk about how "disrespectful" the name was just a week before buying the domain, which of course led people to brand the company as thin-skinned and petty. But the fact is it makes good business sence to do so because it prevents people from being confused...and make no mistake, there are certainly people who have typed in www.xbone.com to a browser thinking they would legitimately be going to a Microsoft site without thinking of it as anything less than an acronym. Now, where they go from here is important and hopefully they just hold onto it forever and do nothing with it; if so, good move all around.

Adam Larck - Fact: If only to keep someone else from using it in a negative fashion. I think Xbone still sounds stupid, and hope Microsoft doesn't embrace it. I can see keeping it out of other people's hands, though.

Score: 1 for 2 - I would have been more surprised if Microsoft didn't buy it.


3.) You would be interested in a Riddick MMO-style game.




Jeremy Thomas - Fact: I'm always interested in intellectual property-related MMOs, at least potentially. And the world of Riddick is one that could have a lot of expansion done to it in a way that would make for a solid MMO. Yes, a lot of people dislike Chronicles of Riddick and as a movie it has its goofy parts but who didn't see Crematoria and think "that should totally be a video game setting?" I know that I did. And then there are the Pitch Black and Riddick worlds, some urban planets for city locations...it could easily work. Of course, they then have to not fall into one of the many traps that every MMO to date has fallen into and I don't know how well that would work, but as a potential MMO it could be quite enjoyable.

Adam Larck - Fiction: Not really. I'm sure it would be enjoyable, but it's not exactly my cup of tea. I'd probably pass on it unless it was free and on consoles.

Score: 1 for 3 - I have a hard time getting excited for a Riddick game. Maybe a MMO would be good, but I would have to see it to believe it.



---
*~Twitter Break!~*
411Mania
411Games
411Wrestling
411Movies & TV
411Music
411MMA
---
4.) With GTA costing $265 million in developing and marketing, we will eventually see a game be a huge blockbuster in sales, but make little money.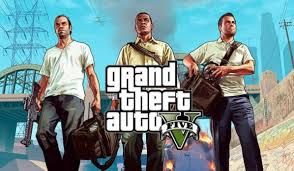 Adam Larck - Fact: I'm sure it will eventually get to that point, at least with the core game. However, DLC will always help games like that turn a profit. DLC normally doesn't cost nearly that much to make, considering it uses the same assets, but can be made quick and sold decently.

Jeremy Thomas - Fact: But the caveat is that it will be handled as quietly as possible. Rockstar isn't Square, and they won't be publicaly trashing their major games as sacrificial lambs for other games. Listen, Grand Theft Auto V is gonna be a juggernaut. We all know that. But $265 million for a game is ridiculous. That's more than either The Avengers, Avatar or basically any movie ever made. Hell, it was more than seven of the nine films nominated for Best Picture last year combined. That's insane. And the game will sell remarkably well; we know that. Will it be able to be profitable? Middling at best because of that budget. But ultimately Rockstar knows this and this isn't a game they're probably even looking for a huge budget on; it's about keeping the franchise alive and Rockstar chugging along with momentum, so that the company has name value for launching other games. So no, it won't make much (if any) money but it'll be just fine.

Score: 2 for 4 - I think that with development costs rising, we will eventually see another video game crash. Or at least we will see smaller developers run out of business and only big companies continue to make games.


5.) You are excited to hear that J.J. Abrams is working with Valve on, "a couple of projects."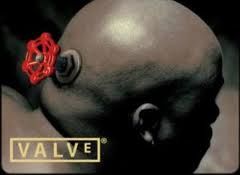 Adam Larck - Fiction: I don't really care. Big names have worked on projects before that have flopped. Considering it's Valve, I would expect good things, but until I know about the projects I'm not really interested in it.

Jeremy Thomas - Fact: I'm excited when J.J. Abrams is working on anything, and potential video games is a great place for him. Abrams is a fantastic storyteller with a great sense of visuals, which is pretty much what you want when looking for a creative mind for a video game. I think Abrams and Del Toro are the two Hollywood types who are best suited to the format, and while I don't imagine Abrams will be waist-deep in involvement (he does have a little Disney franchise to shepherd), any contributions have great potential.

Score: 2 for 5 - This is good news to hear, but I don't know if it will lead to any amazing games.


6.) You would go into a local Microsoft store for a chance to play the Xbox One early.




Adam Larck - Fiction: I don't have one anywhere near me, but even if I did I wouldn't stand in a line just to play a kiosk for a bit. They'll probably show off Forza, and I'm not exactly a big fan of that game. I'm sure I'll check out the Xbox One eventually, but just don't have a lot of interest in waiting at a store to do so.

Jeremy Thomas - Fiction: I hate to make this one simple, but there's no Microsoft store near me and so I wouldn't because it would mean travelling too far. Besides, I can honestly wait; my experience won't change my decision as to what I'm going to buy one way or the other.

Score: 3 for 6 - I wouldn't be head there unless I knew there wasn't a line and I could try out a game other than Forza.

Bonus Question: Other than the console releases, what are you looking forward to most the rest of the year?

Adam Larck - I really can't think of a lot I'm really looking forward to now. I'll probably check out Watch Dogs when it comes out, but there's nothing I can see myself rushing out to get day one. I'll probably try to catch up on some stuff for the rest of the year.

Jeremy Thomas - Watch Dogs and Assassin's Creed 4 are the big ones for me. They've been ones I've been looking forward to since the beginning of the year and while some of the big hopefuls this year have seemed like disappointments (Remember Me & Deadpool), I still am holding out hope for those two. Also, should The Walking Dead Season Two drop this year like it's supposed to that'll be a big one.

That wraps up this week's edition of Fact or Fiction. Jeremy and Adam went 3 for 6, agreeing as much as they disagreed. I want to take a second and promote the podcast that several 411mania writers take part in every Tuesday night (or Wendsday morning if you are on Eastern Time) Co-operative Multiplayer. Feel free to listen below or join us live on the podcast.



I hope everyone has a good week, and until next week, happy gaming.

comments powered by