SPOTLIGHTS
411 Games Fact or Fiction 09.26.13: Call of Duty, Sega, Diablo 3, More
Posted by Daniel Anderson on 09.26.2013

Will Call of Duty: Ghosts set a new sales record when it releases? Will Battlefield ever overtake Call of Duty as the top console shooter? Is Diablo III's auction house closure long overdue? 411ís Stephen Randle and Sean Garmer debate these topics and more!

Hello everyone and welcome to this week's edition of Fact or Fiction. As always, I am Daniel Anderson, and I hope everyone has had a good week. How is everyone recovering from the post GTA V launch week? Good I hope. Now we get to start the countdown until November and console releases. Anyway, this week we have 411's Stephen Randle going up against Sean Garmer. Let's see what they have to say, shall we?


1.) The new Call of Duty will not come near GTA V's launch numbers.




Stephen Randle - Fiction: I mean, for a given value of "near", as I suspect it will probably end up #2 to GTA's ridiculous $800 million launch, but given that Black Ops II was the previous record holder, and Ghost has the benefit of releasing on both current and next-gen consoles, it'll probably at least match last year's CoD. The only thing in its way is the fact that people might put all their money into the new consoles, but they're going to need to buy at least one game, right?

Sean Garmer - Fact: Even though COD has many more consoles to pick from, this seems to be the least hyped Call of Duty game I can remember. GTA is not a yearly game so there is a huge clamoring for GTA titles when they release. It doesn't surprise me at all that GTA V got these huge numbers and even though it may be close, I don't think COD will get there.

Score: 0 for 1 - I think GTA got a lot more sales due to the fact that a sequel to the game does not come out every year.


2.) Battlefield will eventually overtake Call of Duty as the top console shooter.




Stephen Randle - Fiction: I suppose it could, if Activision decided they didn't want to keep making Call of Duty. But CoD has the name recognition, the marketing, the momentum, the company behind it that will keep pushing as hard as they can to keep it on top, and all sorts of other factors that pretty much ensure they won't be giving up the lead anytime soon.

Sean Garmer - Fiction: So, it's the battle of the two companies that love running things into the ground, who will win? I'm not the authority on this by a long shot. However, when their backs are against a wall I'd go with Activision because they have the loyalty from the FPS fans that will back them until COD dies, if it ever does.

Score: 1 for 2 - I can see Battlefield overtaking CoD if Battlefield keeps improving while CoD stays stagnant. Eventually people will get tired of CoD and want to try something new (to them anyway).


3.) Activision Blizzard will eventually split off from Vivendi despite the recent court order.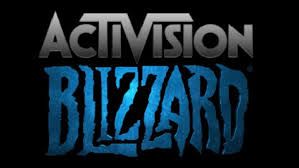 Stephen Randle - Fact: The lawsuit is ridiculous, and the recent court order that halted the procedure was a massive surprise to everyone, because it's pretty much guaranteed that the thing will get thrown out pretty quickly and everything will proceed as expected. I mean, I guess the judge felt like they had enough of a case to get to make their arguments in court, but I can't imagine this will stop the Vivendi-Activision split for very long. At the absolute worst, they'll throw money at it until it goes away quietly.

Sean Garmer - Fact: Vivendi doesn't want any part of Activision-Blizzard anymore and Activision-Blizzard wants to be it's own entity. The court order may delay things for a while, but the split will happen. It's only a matter of time and I think anyone can see that.

Score: 2 for 3 - The split will happen, it is just a matter of when and how much it costs them.



---
*~Twitter Break!~*
411Mania
411Games
411Wrestling
411Movies & TV
411Music
411MMA
---
4.) Ouya revamping its Free The Games Fund is too late to save the program.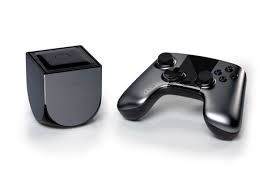 Sean Garmer - Fact: Honestly, who the hell bought an Ouya anyway? If developers took advantage of the "Free the Games" thing it should tell you already that the people at Ouya don't think things through. As soon as I heard the story I said "why didn't anyone think people could abuse the system?" It literally happens with everything known to man, someone will figure out a way to abuse it. At this point, things look bleak for this initiative and their current plan is not the way to go about it either.

Stephen Randle - Fiction: I'd imagine it will continue, but probably without the hype or momentum it might have had before everyone realized the numerous ways that it could be exploited and began to do so. Kickstarter has shown that there are lots of game projects looking for funds, so at least a few of them will want to take advantage of the money. Unfortunately, with mistakes like this, the real question should be, how long will Ouya be around to offer anyone any money?

Score: 2 for 4 - I think this program will eventually die. The program has too much bad news associated with it to keep going for a while longer.


5.) Sega purchasing Atlus was a good move for Sega.





Sean Garmer - Fact: I'm an Atlus supporter and I want to see their games succeed. This helps both parties because Atlus's properties get to remain intact and SEGA can get into self-publishing again. I also would think that SEGA would take an interest in localizing games again if Atlus's franchises can pull through for them. I just hope we see some more multi-platform games from Atlus because I hate that a lot of their stuff winds up being exclusive to one system and then I can't play the game!.

Stephen Randle - Fact: Anything that gets Persona 5 out the door is great news. But seriously, Sega has quietly been on a franchise-purchasing spree, picking up some stuff from THQ during their bankruptcy sale, plus some other titles, and now Atlus' parent company. Turns out they might have actually managed to reinvent themselves as a software development megalith, and have enough options that they don't have to rely on somehow figuring out how to actually make a good Sonic game anymore in order to make money.

Score: 3 for 5 - I think Sega is trying to make a move here. They are picking up new franchises instead of constantly making new Sonic games. I am interested in seeing where, and how big, Sega is in five years.


6.) Diablo 3 closing both Auction Houses is long overdue.




Sean Garmer - Fact: Yes, they should not have even been made because Blizzard should have known people would ruin them. The game wasn't Diablo because of the auction houses and maybe this will bring people back to Diablo 3 as well. Who knows, but I am glad to see them go.

Stephen Randle - Fact: I didn't really question the Auction Houses when they were announced, but it became apparent fairly quickly into my D3 experience that they were going to be a really, really bad idea that turned the entire concept of killing monsters for random loot into a soul-less gold farming experience in order to pick up enough money to buy the items you needed to progress (or just skip the line and buy stuff with real money, which begs the question, why did you bother playing a game where the main gameplay feature is, as I said, "kill things and hope you get really cool loot"?). Sure enough, with drops weighted so badly that you were practically forced to use the AH, the game lost any fun factor quickly. Long overdue? I'd say so.

Score: 4 for 6 - Is anyone still defending the Auction Houses?

Bonus Question: Talk about whatever is on your mind.

Sean Garmer - If you haven't watched Agents of Shield yet, what the hell are you doing? The first episode was awesome!!! Also, I recommend people check out Sleepy Hollow as well.

Stephen Randle - Let's talk about exactly what you expected: Agents of SHIELD. Now, I don't like to judge people, but if you're not watching this show, there is something fundamentally wrong with you, and you should take a good, long look at yourself and figure out how you could make such horrible life choices. If the ratings come in low and this show gets cancelled, I will personally hunt everyone who chose to watch that new Chuck Lorre piece of crap sitcom instead and do horrible things to them. You have been warned.

That wraps up this week's edition of Fact or Fiction. Sean and Stephen went 4 for 6, agreeing more then they disagreed. I hope everyone has a good week, and until next week, happy gaming.

comments powered by