SPOTLIGHTS
Total War: Rome 2 (PC) Non-Review
Posted by Marc Morrison on 09.27.2013

411mania's Marc Morrison offers his thoughts on the latest RTS from Creative Assembly. See his impressions inside.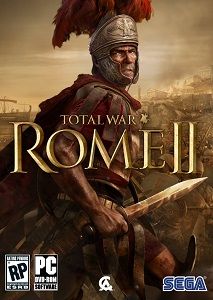 Title: Total War: Rome II
Publisher: Sega
Developer: The Creative Assembly
Genre: Real Time Strategy
Players: 1-4
Rated: RP (Rating Pending)

This isn't really a review of Rome 2, so let me state that up front. The game has been out for almost 4 weeks now and has been plagued by technical issues and gameplay problems. It's nothing particularly game breaking (at least to me), but the issues compound each other and make for a thoroughly unpleasant experience.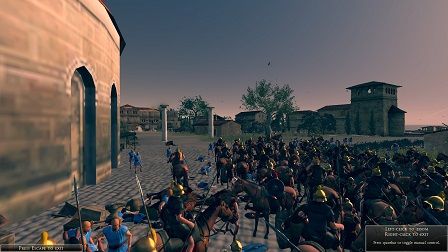 My earlier Sega-produced Company of Heroes 2 could be best summed up by "If you liked the previous (CoH) game, Company of Heroes 2 is more of that." This line can be aptly applied to Rome 2, if you like the series or the previous game, this seems a lot like those. I've never played any of the series before, finding it largely intimidating and overly-complicated. The same remains true for this game, despite trying to ease you into it with a tutorial.

I'll be honest and say that with all the technical problems below, that I never even made it out of the prologue when playing this game. It was that big of a disaster when trying to run on my machine. Honestly, if you want more in-depth coverage on the game specifics, check out other reviews, with reviewers able to complete the game, since this didn't happen in my case at all.

The basics of the game have you ordering different army units around on the battlefield. This typically includes a General unit, and divisions of melee, ranged, or cavalry units. Each unit is made up of between 20 and 40 soldiers but you command them as a single unit. You can put your army in different formations with various lines (melee in front, ranged in back), or columns, that sort of thing. The big thing you can do when moving around your army is charge at an enemy force. If you double tap the right mouse button your units will increase their speed and slam into the other army. This is pretty fun but can have an interesting effect on the AI of the enemy. There are a whole load of other problems with the game though, which I'll get into now.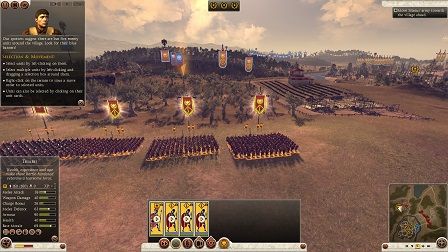 The biggest offender with this game was the overall performance. The minimum specs are as follows: 2ghz dual core (or 2.6ghz single core), 2gb of Ram, 512mb video card, and 35gb (yes 35!) of hard drive space. The "recommended" specs are: 2nd generation i5 processor, 4gb of ram, and at least a 1gb video card. My PC specs are as follows: Intel Core i7 3610QM processor, 8gb of ram, and a Nvidia GTX 660M 2gb (I'm on a gaming laptop), so my specs are above what they recommended specs are by a decent enough margin. With all this being said, the game ran (and continues to run) like garbage on my computer.

There are six types of graphical options (not counting custm): low, medium, high, very high, ultra and extreme. On anything but medium (and low) the game ran in the teens, frame rate wise. The game initially defaulted to very high, but I was averaging about 13 FPS during this. Turning it down to medium resulted in about 25 FPS during set up/marching, but during big battle scenes, it would sometimes dip below 10. Bear in mind, this is on medium, the second lowest option. If I tried it on ultra or extreme, I doubt the game would crack 5 FPS most of the time.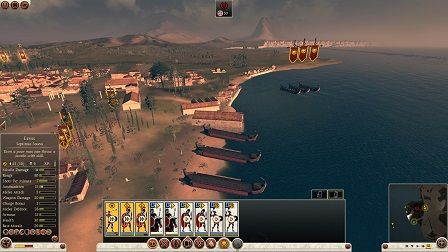 The game just moves painfully slow, even while running at an acceptable framerate. There is a fast forward button in the game but it doesn't speed up the game nearly enough. It does make your units/armies bunny-hop though. Instead of just walking faster, the soldiers in your army will hop to where they need to go, like the early episodes of South Park.

Another "fun" bug I ran into is when I quit out of the game. Once I would quit out of the game I couldn't restart it. The game would tell me "Failed to initialise Steam! Are you running Steam?" This bug occurred every time I would try and run the game for a second time. To correct it, I would have to exit out of Steam completely, launch it, and then it would be fine, but only for one time.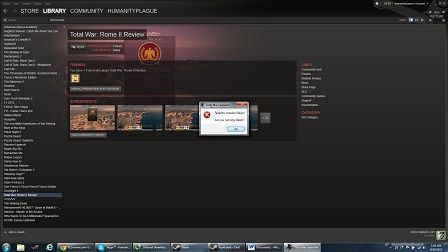 The AI is either bugged out or just supremely stupid in how they deal with attacks. I believe either the 3rd or 4th mission has you trying to attack a city to take control of it. I discovered a quirk that if you set a single unit to where the enemy armies were located, they all would break formation and chase after that one unit. With the other 7 units in my possession, I charged them from the back and slaughtered them all. This "Divide and attack from the back" tactic worked in the next two missions as well. Even if the sacrificial unit dies, the enemy army gets so discombobulated that they can easily be routed and destroyed. I played on the default difficulty for the game, so I'm not sure if this happens on higher difficulties, but it's something you can easily exploit. It works especially well for the whole "Chance of victory" probability you get before a fight, which is almost always laughably broken.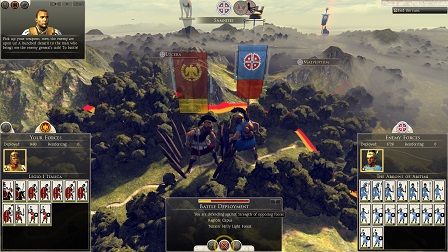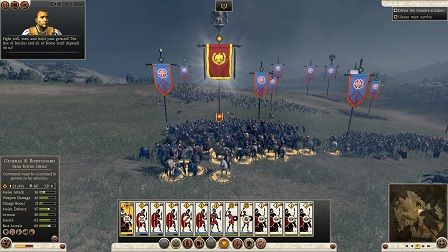 The host of technical issues, be it the graphical problems, the quirky AI, or the fact that you need to reboot Steam to launch the game again should give you a bit of pause when deciding to buy it or not. To their credit The Creative Assembly has been hard at work patching their game and trying to fix it but it's highly questionable if all the bugs will be ironed out. If you like the series I would lightly suggest you check it out and I would hope that it runs better for you than it did for me.

comments powered by