Four Player Co-op 10.02.13: Steam Box, EA Sports, Kingdoms of Amalur, More
Posted by Stephen Randle on 10.02.2013

Will anyone make a new college sports game in the near future after EA's partnership with the NCAA fell apart? Will the Steam Box be a major competitor in the next generation of consoles? The 411 staff debates these topics and more in the latest 4PC!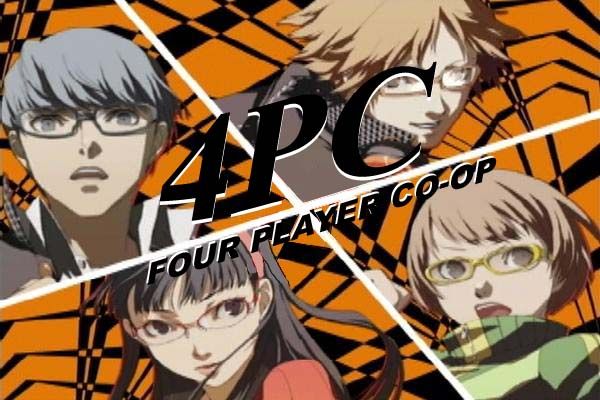 Stewart Lange has joined the game.
Todd Vote has joined the game.
Robert Cooper has joined the game.
Quizmaster

Greetings, and welcome to Four Player Co-op, the only games-related place on the Internet that isn't putting out a new console, apparently. Maybe we should start a Kickstarter. I've got a line on where Infinium Labs dumped their Phantom prototypes, we could dig them up and still do better than the Ouya.

Start the game!


QUESTION ONE: Valve, the company behind Steam, has finally made their move, announcing this past week their upcoming mega-project that looks to thrust the company directly into the middle of the console wars. Yes, the long-rumoured Steam Box is officially a real thing, and with it comes the announcement of Steam OS, a Linux-based operating system that will more than likely power the console. In addition, Valve announced a special controller that will be paired with the Steam Box, a unique design using clickpads instead of analog sticks in order to attempt to bridge the gap between controllers and keyboard+mouse-based control systems. Time to make a prediction, can the Steam Box carve out a big slice of the console pie when it hits the market?



Stewart Lange

I don't think the Steam box is going to do as well as they would hope. Unfortunately, people who game on a PC don't like consoles because the hardware outdates so quickly (at least, the people I know) so surely this is counterproductive to that. I'd imagine the main draw for me would be the game prices, but I think I'd get an Ouya first. Unless Left for Dead 3 was an exclusive.



Todd Vote

I don't think the Steam Box will make a dent in sales that either the Xbox One, or the PS4 would normally have gotten. But I do think it will be able to carve out its own section of the market. Valve has a lot of loyal fans. Steam, from everything I have heard, has garnered just as much loyalty. That alone means that there are a lot of people who are going to try out the Steam Box. I just don't see it overtaking the market and becoming 'THE' home console of choice. Am I selling it short?



Robert Cooper

I'm not quite so sure that they'll be able to cut a slice of pie that is big enough to be called big. Sure, I can see this thing doing decent, but in today's gaming climate, sales are not what they used to be, and it's going to be hard for Valve to get that hold on the market that the PC master race people seem to think that it will grab. I mean, hell, on the Co-Operative Multiplayer podcast we don't see one of the big three gaming companies getting out alive in this war, so it's not exactly the best time for Valve to jump into the fray. I also think the controller looks a bit odd, but then again, it might be the greatest thing ever, I haven't touched it. I'm hoping I'm wrong, because I like to see alternatives to big companies (when they don't suck, like the Ouya), but I'm doubtful.
---
Quizmaster

Stewart hits on the one thing that a Steam Box could probably boast that would get it some sales, if only Valve were capable of making a third edition of anything. But the prospect of Left 4 Dead 3, or, say, Half-Life 3, would definitely be a console-selling exclusive, so Stewart gets 432 points.


---
QUESTION TWO: EA has settled its part in the lawsuit brought against it and the NCAA in regards to the use of college player likenesses in their football and basketball games. This same suit caused the end of EA's partnership with the NCAA, and also the cancellation and presumed mothballing of any future college sports games from EA. Under the terms of the settlement, EA will pay out over 40 million dollars to various college players. With all that has happened, do you see a future where EA (or anyone else, I suppose), puts out a new college sports game of any sort?



Stewart Lange

Football? You mean American hand-egg? I thought so. Probably. I don't think EA have ever given out a dime without making sure they're getting something for it. This will be one of these situations but why a college league game would be any different, I don't know. Maybe they could be an addition to the Madden/NBA games as a whole new game would be overkill.



Todd Vote

Yes, I do. The licensing has gotten a bit murky, but as with anything, the low hanging fruit always gets plucked. There is a lot of money to be made off of college sports games, and I don't see anybody just letting that money sit there. Licensing issues be damned, it will be worked out somehow.



Robert Cooper

Tough question, because I was originally going to say that, of course they would, college sports are a huge thing, but then I realized that maybe they'd run into this problem again, and 40 million dollars (American) is a lot of money, and that might not even be the lowest amount of money they want. I can still see college games coming out sooner or later, if all else fails, they'll do something like Midway did with, Blitz: The League (one of my favorite football games, by the way), and come out with a game with off brand schools and do everything that they did for the college games, without the colleges. Will that make a lot of money? No chance in hell, but I could see some dumbass company doing it, regardless.
---
Quizmaster

American hand-egg? Seriously?

Anyway, Robert's probably the most correct, someone's going to see the easy way out and just make a "legally prohibited from calling it NCAA College Football" game with logos and names that are similar, but noticeably distinct from actual colleges. And he's also right, it will probably be terrible. 1642 points for him.


---
---
QUESTION THREE: Sony is running a promotional campaign through Taco Bell where you have a chance to win a PS4 days before it gets released to the general public. Microsoft is running something similar with Mountain Dew for the XBOne. How much of either of those products are you willing (or, I guess, would you prefer) to stomach for a slight chance at a free next-gen console?



Stewart Lange

What the hell is a Taco Bell? Seriously though, unless you're Tony Acero and only consume Mountain Dew, I think if you enter a contest and win, then great, but if you really up your consumption of a product for a one in a million chance of winning something, you're a moron.



Todd Vote

Are you kidding me? It's going to be all $5 lunch boxes and Mountain Dew from here till the end of these contests! Maybe I can work out a deal with Mr. Mountain Dew himself, Tony Acero. Why would you not want to try and win one of these consoles, unless you hate Mtn Dew and Taco Bell, in which case, bummer.



Robert Cooper

Dude, this question is a no-brainer for me. Mountain Dew all the damn way, I'm not joking when I say that I have one for like every podcast. Is that a bad idea health wise?, of course, but at least I don't snort lines of cocaine off of poor young women with a neglectful father. I love Taco Bell, too, but I'd stomach more Dew than I would Toxic Hell. I don't plan on winning a console, but if I did, I'd be delighted!
---
Quizmaster

I hate Taco Bell, but I have grown into enjoying the new Mountain Dew Voltage that won the fan vote up here in Canada. Although I feel like it only won because it's blue. Who wouldn't vote for the blue drink?


---
QUESTION FOUR: The state of Rhode Island will finally be selling off the assets of 38 Studios, who you may remember put out Kingdoms of Amalur, lost a crap-ton of money in the process, including defaulting on a huge loan from the state, and disappeared. So, anyone got $75 million laying around and want to buy a video game studio that used to be owned by a MLB pitcher?



Stewart Lange

I have plans for my $75 million, sorry. Also- maybe Kingdoms would have done better if it wasn't such a blatant (albeit fun) Fable rip off.



Todd Vote

Nope, I would much rather take my $75 million and invest it in something successful, thank you very much. Like 4PC T-shirts! There is a million dollar idea. 4PC t-shirts, coffee mugs, ink pens... Randle, we need to talk about investing my imaginary $75 million.



Robert Cooper

I say Microsoft should buy the company, because Bill can make that money back plenty fast. It's not like they've done much as a company, and I'm sure Microsoft could use more bodies in house to make games exclusively for the Bone, so we don't have the problem that we had last generation and they have absolutely no exclusives by the end of their system cycle, while Sony has plenty.
---
Quizmaster

Todd gets 3693 points and my undivided attention. Bring me a business proposal and we'll talk.

I also would have accepted using the money to buy a bitching ship in the Star Citizen Kickstarter, or possibly using it to almost fund another Shadows of the Eternal, only to laugh maniacally when it falls just short.


---
BONUS QUESTION: It's been a while and I'm off buying a house, so talk about whatever you want.



Stewart Lange

No.



Todd Vote

So, did anyone else catch the finale of Breaking Bad?



Robert Cooper

I would like to take this time to talk to you about one of the most oppressive things in the world today. You may think I am talking about the government, the 24 hour news goliath, or maybe even Metallica. But those are topics for another corner, I think we all need to have the wool pulled off of our eyes and see the tyranny that is pants. Seriously, people, wake up, don't you see that pants are the burden that the governments of the world have put on the common man in an attempt to keep him away from the freedoms that every man deserves. Without pants you would be able to move in a manner that isn't hampering to what should be happening naturally, like being able to get the full range of motion when bending down or separating the legs, and things of that sort. No man should live with the fear of splitting his pants, that is a right somewhere in the constitution, I just know it. I say that we educated men and women rise up against this mighty and oppressive beast in defiance. I say that next Tuesday, nobody wear pants to work or school, show the world that you are aware of the brainwashing that is coming from the covering of legs by trousers. FIGHT BACK, my fellow men, SIC SEMPER TYRANNIS.


---
Please wait…Host is calculating scores…
HIGH SCORE

PLAYER 3 WINS
AS LONG AS HE PUTS
HIS PANTS BACK ON.
PLEASE. DEAR GOD.
COME BACK NEXT WEEK TO TRY AGAIN

Stealth Inc: A Clone in the Dark
The Last of Us
Call of Juarez: Gunslinger
Marvel Heroes
Hakuoki: Warriors of the Shinsengumi
Far Cry 3: Blood Dragon
Dragon Fantasy: Book One
Guacamelee!
BioShock Infinite
Dead or Alive 5 Plus
Tomb Raider
Generation of Chaos 6: Pandora's Reflection
Rocketbirds: Hardboiled Chicken
Ni No Kuni: Wrath of the White Witch
Earth Defense Force 2017 Portable
411 on Twitter!
Quizmaster's Twitter
http://www.twitter/411mania
http://www.twitter.com/411games
http://www.twitter.com/411wrestling
http://www.twitter.com/411moviestv
http://www.twitter.com/411music
http://www.twitter.com/411mma
comments powered by