411 Games Fact or Fiction 10.03.13: GTA Online, Xbox One, Steam Console, More
Posted by Daniel Anderson on 10.03.2013

Are we surprised that Grand Theft Auto Online has microtransactions? Will the Xbox One still be around in ten years? Will Steam's console challenge the Xbox One or PS4? 411ís Stephen Randle and Jeremy Thomas debate these topics and more!

Hello everyone and welcome to this week's edition of Fact or Fiction. As always, I am Daniel Anderson, and I hope everyone has had a good week. I saw some sad news today right before sitting down to write the article. An author I have long enjoyed reading, Tom Clancy, passed away yesterday. He had a large presence in other areas then just novels though. Several movies and video games have been made from his works. He will be missed by many fans. Anyway, this week we have 411's Stephen Randle going up against Jeremy Thomas. Let's see what they have to say, shall we?


1.) You like that the Steam controller is using trackpads instead of joysticks.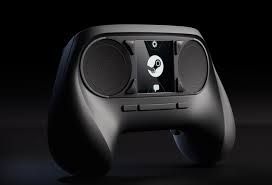 Stephen Randle - Fact: I don't entirely understand how it's going to work, exactly, but what I do like is that it's something radically different from what we have with modern game controllers. There's nothing wrong with what we already have, but the design of a game controller ha, essentially, peaked with the XBOne and PS4 versions, which all early reviews say are basically the best models of controllers they've ever used. And while that's great, what we need in order to foster innovation in gaming is a new way to control how we game. The Oculus Rift is one radical direction that looks like it might get some traction, and the Steam controller is another. By creating more control options, we can create new styles of game, and that's always a good thing.

Jeremy Thomas - Fiction: I wouldn't say I like it necessarily, but I don't particularly loathe it either. The trackpad controller thing will be weird and will take a while to get used to on a controller, I'm sure. Also, I hate trackpads on laptops and always prefer a mouse. That being said, this is a little different and I see some benefits to using this design over a joystick. I'm sort of of the opinion that they even out on benefits and drawbacks so ultimately I'm neutral on it.

Score: 0 for 1 - I am happy to see a different take on a controller and hope that it works well so we can get more innovative designs in the future.


2.) You are interested in checking out Mortal Kombat Legacy season 2.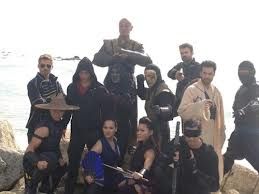 Stephen Randle - Fact: The first season was an interesting reboot of the story, and I'm interested in the directions they can take this. It's still not beating the original movie in my mind though, that thing was a perfect storm of camp, bad CGI, heavily choreographed fighting, and Christopher Lambert.

Jeremy Thomas - Fact: I absolutely am. I thought that, while it had its cheese moments, the first season of Mortal Kombat Legacy was really fun and went a long way toward reinvigorating the franchise as a potential live-action property. I keep waiting for the movie development to truly kick into high gear, but while we wait for that I'm all for season two. The cast is good--I'm never going to disagree with Cary Tagawa being cast in a Mortal Kombat property--and we already know that Kevin Tancharoen can deliver. Why wouldn't I at least check it out?.

Score: 1 for 2 - I already watched Season Two, and enjoyed it even if there were a few slow parts.


3.) You are not surprised to hear that EA has canceled their college football game for 2014.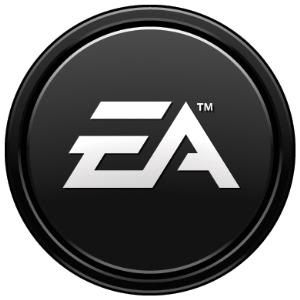 Stephen Randle - Fact: The heat is just too high right now, and settling with the lawsuit already cost them 40 million dollars, which might be a drop in the bucket for EA, but it's a pretty big drop nonetheless. Originally, there was hope that EA could make individual deals with the conferences and schools, but when several of the bigger groups publicly announced that they wouldn't be interested, there was no point in continuing with the series. Sure, they could have put out some sort of generic game, but it would look pretty silly when stacked up to all of EA's big licensed sports titles.

Jeremy Thomas - Fact: I think the writing was on the wall here. I mean sure, they could have gone ahead despite all the legal proceedings, but would anyone really have considered that a wise move? Not I, and not many other people. EA was in a rough spot there and it's not entirely an unwarranted position for them to be in...but that's a debate for another day. The point is, I think a lot of people assumed that EA would give up on the 2014 game and so no, it's not surprising that it happened.

Score: 2 for 3 - I would have been surprised if conferences hadn't refused to cooperate with EA for the new game. IF the conferences had cooperated, the only difference was not having the words NCAA on the cover. Without the conferences, you could still have the teams but it wouldn't be realistic when it came to the postseason without conference championships.



---
*~Twitter Break!~*
411Mania
411Games
411Wrestling
411Movies & TV
411Music
411MMA
---
4.) Steam's console will end up challenging the Xbox One and PS4 as the best console of the next generation.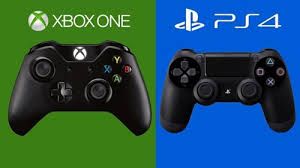 Jeremy Thomas - Fiction: I have a lot of hope for the Steam Box, but I also have sincere doubts that the first version of Steam's console will be able to compete with Microsoft and Sony who have this down to a fine art at this point. The first of the Steam consoles will have issues, and we should expect it to have a few. It's the company's first go at it. And while those issues will be understandable (and hopefully not detract from things too badly), it will make keep it behind the other two consoles in terms of leading the pack. It is just that simple. If this were next generation AFTER this, well...talk to me then and we'll see.

Stephen Randle - Fiction: I think it will be successful in its own way (if only because they have the chance to have some pretty big exclusives straight out of Valve), but probably won't take over the industry to that respect. Valve is one company that I would believe wouldn't be entering this arena if they didn't think they could do it, but at the same time, right now, all we know is that the Steam Box exists and will be coming out...eventually? Not exactly enough info to make a big prediction right out of the gate.

Score: 3 for 4 - I was going to ask Steam's console would eliminate Nintendo from making consoles, but I do not see it competing against Nintendo.


5.) You agree that the Xbox One will be around more than 10 years.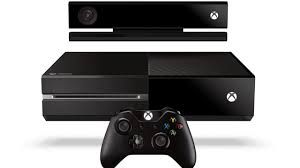 Jeremy Thomas - Fiction: Oh, come on. The Xbox One will be lucky to be around five years. And that's not a slam of the console; that's a statement about the constant exponential advances in technology. There's simply no way that things will improve to the point that Microsoft, Sony, Nintendo if they're still making consoles by then, Steam and whoever else won't introduce a new generation of consoles before 2023. Ain't happening.

Stephen Randle - Fact: Both it and the PS4, more than likely. Unless something goes horribly wrong, I don't think either company has plans to do anything but ride these consoles as long as possible, into full digital delivery and beyond. The current gen did run for seven years, after all, and both companies continued to support their previous generations well into the new one. Ten years might actually end up being a conservative estimate.

Score: 3 for 5 - It will be around, but I don't think it will be Microsoft's only console out at that time.


6.) You are surprised that GTA Online will have microtransactions.




Jeremy Thomas - Fiction: Call me cynical, but I considered this likely before I knew it was official. Microtransactions are the wave of the future, love it or hate it. Rockstar is a company, and companies like making money. People are getting used to microtransactions and are more willing to pay for them, because they are stupid. So yeah, this didn't shock me one bit.

Stephen Randle - Fiction: It's a microtransaction-filled world, and we're all just living in it. With online games especially, seeing them is no great shock because let's face it, they have to pay for supporting dedicated servers, and this is the easiest way to do it without just charging everyone a monthly fee. This way, everyone gets free multiplayer, and Rockstar ends up with money anyway. It's almost a win-win situation.

Score: 4 for 6 - No one is surprised that GTA Online has microtransactions. I really hate them, but I sadly think they are around to stay.

Bonus Question: If Steam's console came out in the same window as the Xbox One and the PS4, and cost a similar amount of money, which console would you purchase?

Jeremy Thomas - For the simple reason that I know Microsoft and Sony have more experience, the Steam Box would be out. And between the Xbox One and the PS4 I've already committed to the Xbox, so that makes it simple for me.

Stephen Randle - I have to go with PS4, because (and you can groan all you want, you're going to hear this argument a lot) I already have a PC that runs Steam and I could hook it to my TV if I wanted to. If that were no longer true, I might have to consider it, but I feel like I'm not the demographic that Steam is trying to get to buy their console.

That wraps up this week's edition of Fact or Fiction. Stephen and Jeremy went 4 for 6 agreeing more then they disagreed. I want to take a second and promote the podcast that several 411mania writers take part in every Tuesday night (or Wendsday morning if you are on eastern time) Co-operative Multiplayer. Feel free to listen below or join us live on the podcast.



I hope everyone has a good week, and until next week, happy gaming.

comments powered by