Four Player Co-op 10.09.13: SimCity, GTA Online, Tom Clancy, More
Posted by Stephen Randle on 10.09.2013

Should we be worried about the problems with GTA Online? Would an offline mode save the maligned SimCity game? Will there be a Warcraft movie in a couple years? The 411 staff debates these topics and more in the latest 4PC!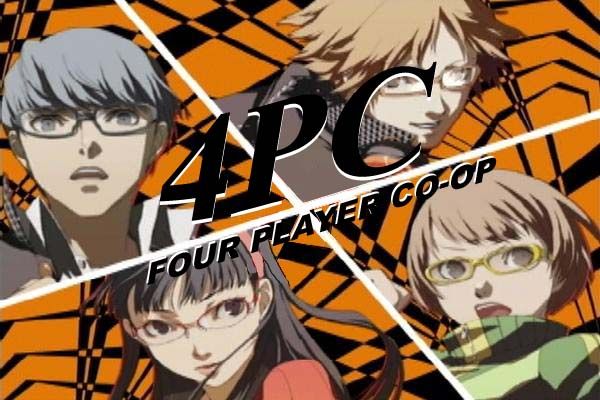 John Cash has joined the game.
Todd Vote has joined the game.
Sean Walker has joined the game.
Quizmaster

Greetings, and welcome to another edition of Four Player Co-op, the game whose title may not accurately reflect the number of players or their ability to co-operate. Which is fortunate, for a lot of reasons.

Start the game!


QUESTION ONE: Hey, remember SimCity, the disastrous new release from early in the year that was full of problems, most of them related to the fact that the game was required to be always online and EA servers being, well, crap? If you do, you may also remember that EA said at the time that they were dedicated to keeping SimCity an online game, and no plans were being discussed to create an offline mode. Well, that's no longer the case, as apparently the developers of SimCity are now exploring the possibility of taking the game offline. A little bit too late to save this game, wouldn't you say?



John Cash

I wouldn't necessarily say it's too late. There may have been a sizable crowd that refused to buy the game specifically for the reason of it being always online, and now that's changing, maybe they can bring those folks in, especially if they spice up the deal with some DLC but at the same price as the game has been. It was a huge mistake, as from what I've seen the people that got past the always online thing seemed to enjoy it a lot (I was never a big fan of the series so I wasn't interested,) and if they hadn't had always-online maybe they would have had a huge hit on their hands.



Todd Vote

It might be too late to save the game in the public eye, yes. But, that doesn't mean that EA can't do some things to make life easier for those who purchased, and kept the game. I see no problem with them changing their mind on this now. It may not translate to more sales of the current iteration of the game, but there is nothing wrong with making good for those that bought it already.



Sean Walker

As a fan of SimCity since 2000, it frustrated me to see what they were doing to the franchise. I'm still not seeing the point of DRM, but that's another conversation for another day. If they do add an offline mode and fix all those damn bugs and glitches that hves plagued it, then I'll finally pick up a copy. A little extra marketing and a lot of apologies for destroying many fans' favorite past time for year could go a long way.
---
Quizmaster

Sean makes an unintentional point for 321 points, in that while the always online stuff was a big issue at launch (and seems to be the way all online games are at launch, which I guess we're supposed to be okay with by now or something), SimCity was also riddled with bugs and glitches that rendered the game virtually unplayable even when you could connect to the EA servers.


---
QUESTION TWO: The WarCraft movie has a release date of December 18th, 2015! This despite having no finished script, no actors, no shooting schedule, and…well, they do have a director. Chances that this movie makes the date?



John Cash

Like wrestling, there has always been a little bit of "never say never" in the film industry. I remember very clearly 15 years ago that a super-hero team movie would never happen, and then X-Men came out, then Avengers made a billion dollars. With video game movies, however, NSN tends to not be such a good thing. We could very well have a WarCraft movie by the end of 2015, but with a severe budget cut, and most likely not marketed very well. You could almost make a conspiracy theory that Hollywood pushed it back until WoW started waning in popularity so they wouldn't have to spend so much on the movie, except for the fact that Hollywood does that with pretty much everything right now.



Todd Vote

I would say fairly good. It's not like anybody in Hollywood has ever bothered to take time to develop a video game adaptation, why would that be a concern now? As far as the date goes, maybe that is set because it is some sort of deadline on the licensing rights. Maybe if we don't get a movie by that date, the studio loses the rights to make the adaptation? Hell I don't know, but it doesn't bode well for the quality of the finished product. They are basically going to have a movie, from start to finish in just over a year. On a project this big, I can't see this being a good thing.



Sean Walker

I could honestly care less. I played the Wow trial for an hour in 2006, and I just didn't see the appeal. There was nothing special about it that was different from other RPGs. We're now in 2013, where I still give no fucks. I think this movie won't get made at all. It will probably end up in permanent development hell until Blizzard realizes that there's no point in making a movie and cancels it indefinitely.
---
Quizmaster

The real question is, will there be enough people left playing World of Warcraft ro support the film by the time it opens? I know, it's a silly question, but we're talking about video game movies, and a little silliness goes a long way. Too much silliness, however, is how we get Mortal Kombat Annihilation.


---
---
QUESTION THREE: So, a couple weeks after GTA V released, their online mode hit consoles as a separate download, after Rockstar delayed that part of the game in order to make sure it was finished. Only one problem: it doesn't work, and still has some pretty big issues as of the time these questions went out. I know we're supposed to give online games a bit of a break at launch, since they never go totally smoothly, but given that a lot of next-gen games are supposed to be of a similar "shared open world" type as GTA V's online, should we be worried that so many anticipated games will have similar delays and problems when they come out?



John Cash

This question is personal to me, since I have yet to be able to play GTA Online because of this stupid problem. Unfortunately I'm in the minority on this, however; all of my friends that have GTA V have all told me that not only did they expect massive server issues, but that it doesn't bother them at all that they've been conditioned to EXPECT massive failure in their hobby. Attitudes like that are why publishers can get away with rushing developers on things. If you don't get mad when your waiter brings out your meal and half of it isn't there, only to bring out the other half of it 30 minutes later and it's COMPLETELY INEDIBLE, why in the sam hell would the restaurant bother ever trying to get it right the first time? You're still giving them your money before you even touch the plate!



Todd Vote

Yes, and no. We should be worried that the games may face the same problems, but as you stated, we have to have a bit of patience once the game is launched. You can test the online elements of a game all you want. But that doesn't mean that once you launch it and get a billion dollars worth of copies all trying to do the exact same thing at the exact same time, it is going to create some problems that you just can't anticipate on the small testing scale. I would look for a couple of the next gen launch titles to suffer through some similar growing pains, but as the new gen gets going the problems will happen less and less. The problem with these situations isn't always the fact that the problem arises, the problem is how the company reacts and fixes the problem. You act like EA did with the SIMS, and people are going to hate it. But for all intents and purposes, RockStar immediately started working to fix everything.



Sean Walker

It will probably continue to be a problem until next generation, where I think developers will finally understand how to successfully launch with any hiccups. Plus unless you're EA, the problems don't usually last for more than a week or two at most. We shouldn't be worried about next generation gaming. They will most likely have it fixed.
---
Quizmaster

John gets 1295 points in recompense for the heartbreak he has suffered trying to play GTA V Online, and also for using the phrase "why in the sam hell", which is something I never thought I'd hear out of anyone younger than…80?


---
QUESTION FOUR: Noted author, military enthusiast, and video game creator Tom Clancy passed away last week at the age of 66. You may remember Tom from such hugely popular gaming franchises as Rainbow Six, Ghost Recon, Splinter Cell, and the upcoming next-gen title, The District. Have you enjoyed any Clancy games (or books, I suppose) in your past?



John Cash

I don't remember him from any of those games, since he had nothing to do with any of them other than his name being slapped on there so he could make a boat load of cash. I DO remember him however from his books like The Bear and The Dragon and all the various film adaptations of his novels. He had a brilliant mind for military intrigue fiction and political fiction. It's kind of weird to say, since he was so prolific and had such a huge fanbase, but it's not as huge a blow to the literary community as say a Kurt Vonnegut or Ray Bradbury, so I didn't shed any manly tears or anything. I wouldn't bother talking to me the entire week after Stephen King dies, though, I will be a massive wreck. Anyway, I only really played Rainbow Six Vegas 2 because you could do co-op against a bunch of AI in multi-player and that was a lot of fun.



Todd Vote

I have in fact. I enjoyed both Rainbow Six Vegas titles, the first one much more so than the second (by the time it released, it was extremely outdated as far as shooters go). One of the absolute best air combat games I ever played was attributed to Tom Clancy, with Hawx. The co-op on that game was a blast. Was never really a fan of Splinter Cell, but I am really looking forward to The District. I'll admit to having not read any of his books, but I have seen a few of the films. Thoughts with his family.



Sean Walker

The last Tom Clancy game I played was Rainbow Six when I was a kid. I have also read Rainbow Six and The Bear and the Dragon. I respect the Tom Clancy franchise for pioneering shooting games for over 15 years and he is obviously a respected author. You will not be forgotten.
---
Quizmaster

Clancy actually did have a hand in the original Rainbow Six, but once UbiSoft bought Red Storm, he basically had nothing else to do with it. Sean gets 5235 points for having actually read a book. Seriously, nobody reads books anymore. It's a real problem with the world.


---
BONUS QUESTION: Hockey, the only real sport is back (and the Leafs are 3-0 as of this writing), so I'm going to force you to pay homage and pick some teams to do well this season.



John Cash

I actually really love hockey as a sport, I just have a bad way of showing it by only watching it like 6 times a year. I don't really have a team, because I live pretty much in the exact middle between the Avalanche, St. Louis Blues, and Dallas Stars. And I don't like any of those teams. I really like Chicago and Detroit, but I also don't mind when the Penguins are doing good. I'm glad you reminded me hockey was back, Quizmaster, because that will take my mind off of the Jacksonville Jaguars' woes for a bit.



Todd Vote

The Iowa Wild, baby! Set to debut during the 2013-14 season, the Iowa Wild will be joining the AHL, as an affiliate of the NHL's Minnesota Wild. Sorry, still don't know much about Hockey, but I did see a commercial for the Wild's big debut. Oh yeah, go LEAFS! (/suck-up)



Sean Walker

Ha! Living in Louisiana has its perks. Not getting any coverage of hockey, a very respected and profitable sport that has sold out arenas in every city with many marketable stars is one of those perks. Pssh Canadians...


---
Please wait…Host is calculating scores…
HIGH SCORE

PLAYER TWO WINS
SOMETIMES, SUCKING UP WORKS
COME BACK NEXT WEEK TO TRY AGAIN

Stealth Inc: A Clone in the Dark
The Last of Us
Call of Juarez: Gunslinger
Marvel Heroes
Hakuoki: Warriors of the Shinsengumi
Far Cry 3: Blood Dragon
Dragon Fantasy: Book One
Guacamelee!
BioShock Infinite
Dead or Alive 5 Plus
Tomb Raider
Generation of Chaos 6: Pandora's Reflection
Rocketbirds: Hardboiled Chicken
Ni No Kuni: Wrath of the White Witch
Earth Defense Force 2017 Portable
411 on Twitter!
Quizmaster's Twitter
http://www.twitter/411mania
http://www.twitter.com/411games
http://www.twitter.com/411wrestling
http://www.twitter.com/411moviestv
http://www.twitter.com/411music
http://www.twitter.com/411mma
comments powered by