SPOTLIGHTS
411 Games Fact or Fiction 10.10.13: GTA Online, Guitar Hero, Battlefield 4, More
Posted by Daniel Anderson on 10.10.2013

Are we interested in trying the Battlefield 4 beta? Is it surprising that Grand Theft Auto Online has had issues at launch? Will Guitar Hero ever regain popularity? 411ís Adam Larck and Todd Vote debate these topics and more!

Hello everyone and welcome to this week's edition of Fact or Fiction. As always, I am Daniel Anderson, and I hope everyone has had a good week. I am typing this after a long drive through heavy traffic after a work trip so please forgive me if this seems rushed. I so far have managed to resist temptation to pick up GTA V (being broke sucks sometimes). I have been playing the new Armored Core game and have been really enjoying it along with some Battlefield 4 beta. Anyway, this week we have 411's Todd Vote going up against Adam Larck. Let's see what they have to say, shall we?


1.) You are surprised that GTA Online had the issues it had at launch.




Todd Vote - Fiction: With that many people waiting to all hop online at once, some problems were bound to arise. I was fortunate enough to read about the problems and due to that, I haven't even attempted to take my copy of GTA online yet. I am still looking forward to it, and once the bugs are ironed out, I'll jump in. It's the nature of the beast though, online launches aren't always smooth.

Adam Larck - Fiction: The game had no beta and was the quickest selling title ever. I'm surprised it's worked half as well as it has. There's still a fair share of problems a week out and it'll probably take a bit before it's fully fixed. I think a beta would have helped, but even then it probably would have had a lot of glitches.

Score: 1 for 1 - Is anyone surprised when a game has online issues?


2.) You are interested in trying out the Battlefield 4 beta.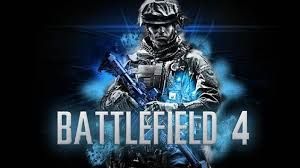 Todd Vote - Fiction: Absolutely not. I've recently been steering away from FPS titles, the last one I actually purchased was Battlefield 3. I didn't care much for the game at all. I bought it, then gave it to my cousin a couple weeks later. So I have no desire to play the Battlefield 4 beta, nor do I really have any desire to play any FPS games right now. Having said that, I will say that the game looks amazing, and COD: Ghosts had better bring something huge to the table.

Adam Larck - Fiction: Not really too concerned with it. Battlefield is enjoyable but I'm not hugely into it. I have plenty of other stuff to keep me busy right now besides a beta.

Score: 2 for 2 - I have been playing it and it makes a nice change of pace from CoD if you are looking for a modern(ish) military shooter to play although the one map does get old.


3.) You like that we are getting a next-gen Deus Ex game.




Todd Vote - Fact: I like it any time a fan favorite franchise can continue. Especially when the franchise is able to grow and improve as it goes on. I rented Human Revolution, the most recent Deus Ex game, and I was pleasantly surprised by just how much was put into the game. Glad to hear the franchise will live on, considering Square-Enix considered it, along with two other multi-million selling franchises, a failure, or that it under-performed.

Adam Larck - Fact: That series has always been enjoyable to be, so it's good that another title is already planned. Hopefully, the universe gets a lot more fleshed out and maybe even a co-op to stealth or shoot with friends.

Score: 3 for 3 - Deus Ex has always been a favorite franchise of mine. I remember playing the original on my PC and enjoyed the different paths you could take to accomplish the mission.



---
*~Twitter Break!~*
411Mania
411Games
411Wrestling
411Movies & TV
411Music
411MMA
---
4.) You think the Guitar Hero genre could return to prominence.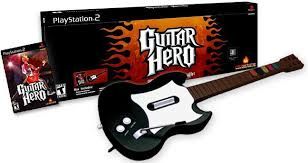 Adam Larck - Fiction: I think the genre burned too many people out to become as successful as it once was. I think it could have a good niche that people would enjoy, but it'll never be as big as before.

Todd Vote - Fiction: While I suppose anything is possible, it would take a lot to fall in place in order for that to happen. One thing I haven't noticed in the absence of games like Guitar Hero and Rock Band, is anybody at all hoping that they will return. I could see this statement being a fact if anyone was actually missing the franchise, but you just don't hear that. Nobody says "Hey, it would be cool if they made another Guitar Hero game".

Score: 4 for 4 - I have a hard time seeing Guitar Hero being a top selling franchise again. Maybe after 10+ years after most people who played it before moves away from it, but that is a long shot.


5.) You like how GTA Online ostracizes "bad sports" from other GTA Online players.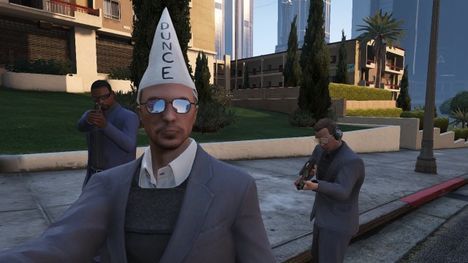 Adam Larck - Fact: If used correctly it could be great. Once bugs are worked out, putting chronic griefers in the same room or those that constantly quit could be great. It could make random multiplayer matches a lot more enjoyable to play.

Todd Vote - Fact: Brilliant idea! I'm glad to see company's taking steps to prevent assholes from ruining the online experience for others. That is part of what drove me away from FPS titles was all the people going around using modded consoles, and just overall douchebaggery. I don't expect moves like these to change the landscape of online gaming. It is, afterall, still the internet, but this is a step in the right direction.

Score: 5 for 5 - It was really the only way they could keep the multiplayer enjoyable. No one would keep playing if each time they got into a car it was blown up by someone just trying to be an idiot.


6.) You are sad to hear that the recently filed Half-Life 3 trademark is likely a hoax.




Adam Larck - Fiction: Not really. It'll be announced eventually, so why get worked up for every trademark or small thing that happens. Give it time and Steam will announce it, but they're focused on other titles and their Steam Machines right now.

Todd Vote - Fact: I was hoping we had seen the last of the 'Half-Life 3 confirmed' jokes. Looks like we haven't...

Score: 5 for 6 - It has gotten to the point that I wonder if Half-Life 3 is going to be like Starcraft: Ghost when it comes to a game people want but doesn't get released.

Bonus Question: Feel free to talk about whatever you want.

Adam Larck - Not too much to talk about here. I've still been playing GTA V and some other titles for review, and making progress in Diablo 3. Actually, I've thought about getting back into Kingdoms of Amalur, but not sure if I have that kind of time right now.

Todd Vote - Well it happened. I'm playing an RPG, and I am absolutely loving it! Diablo III is so much fun, in my opinion. Don't get me wrong, I haven't gotten to the point where I feel I could put 100+ hours into a game like this, but Diablo III definitely has given me something to sink my teeth into.

That wraps up this week's edition of Fact or Fiction. Adam and Todd went 5 for 6 just missing out on a perfect score. I want to take a second and promote the podcast that several 411mania writers take part in every Tuesday night (or Wendsday morning if you are on eastern time) Co-operative Multiplayer. Feel free to listen below or join us live on the podcast.



I hope everyone has a good week, and until next week, happy gaming.
comments powered by