SPOTLIGHTS
The Retronomicon 10.11.13: Barbie
Posted by Stewart Lange on 10.11.2013

411's Stewart Lange takes a look at Barbie for the NES in this weeks Retronomicon, a game with a far more important legacy than you would first think.

Yes, you've read that right. That really is what this week's column is about. This is what happens when you leave things up to Facebook users and decide to throw in a "joke" choice as well.

Anyway, welcome to another Retronomicon! Whatever game I tackle, I'll give it the same amount of attention and care. After all, somebody reading may have really fond memories of the game I'm covering. Can't see that happening this week, but hey. You never know- enough people voted for it. Anyway, I've back to work after an extremely lazy holiday and still trying to soldier my way through GTA V. I'm yet to go online with it and think I'll continue to wait it out until the problems have been sorted. It's a shame, especially considering that I don't remember Rockstar having issues with the Red Dead Redemption servers. That said, this game probably has another couple of million players hitting the servers. Other than that, I'm continuing my console modding, this week I'm finishing work on an original Gameboy. It should be done by the time this goes live providing the new screen fits okay! Check my Facebook link below to see if it's done or not.

As for this week, though, there's no delaying the inevitable. Let's go girly.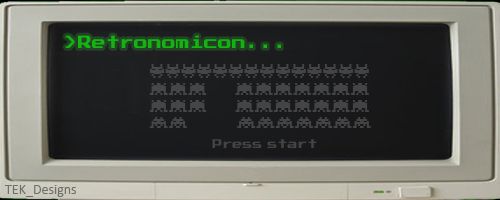 THE FEEDBACK

Some fantastic feedback from you lot last week, as I took a game I thought a lot of people would have fond memories of, Prince of Persia, told you all I didn't like it and awaited a backlash. What I got, however, was a chorus of agreement. Firstly from AG Awesome and then Shockmaster.

I hate this game. Man do I hate it...

But the PS2 trilogy and the one with the girl tailing you for the PS3 are fantastic.

Agree. I loved the "stand alone" 2008 title, it remains one of my favourite 360 titles.

I played this hands on for the first time when it was included as an unlockable within one of the PS2 games. I agree with you about what a dicey experience it is.

Dicey is a good word for it. The animation style made it extremely difficult to judge where you were walking to next, which generally meant it was off a ledge onto some spikes.

Not everyone felt the same, though. G-Walla comes to defend the Prince. Sort of.

I used to play this game on one of the computers in the "media center" of my grade school library. I liked it, but it was hard as hell. Probably spent more time on Sim City or Number Munchers.

The fact you played Number Munchers more doesn't say an awful lot about PoP unfortunately. To be fair, you did say you were in grade school so we can forgive you, G. What we can't forgive you for, however, is this-

I didn't think the movie was THAT bad.

GET OUT.

I'm kidding. Come back. Jeff Bailey pointed out something I neglected to mention last week.

I remember one of the main selling points for it when it was initially released was the fluid animation of the prince. Apparently the bloke responsible drew a ridiculous number of frames for each action compared to sprites in similar titles.

That's very true and thanks for pointing it out. The animation was apparently based on the creators brother, he filmed him running and jumping and animated the character based on those tapes. Certainly very ingenious but if you've played the game, you'll notice how clunky it is, even compared to games from the same era.

As you'll now be aware, this weeks column is not on a classic. It's not on a childhood favourite of mine. It's a readers choice week and given a pick of four NES games including Batman, Castelian and Donkey Kong, I'm now stuck covering Barbie for the NES. Yes, Barbie. That Barbie.

Fucking Barbie.

Now I've got that out, I promise to treat this game with the same level of respect and professionalism that all the titles receive in these pages, besides, it's technically my fault for putting a joke choice in and not thinking anyone would bite.





THE STORY



Once upon a dream......
Wow, what a great book! I love reading about mermaids. But...... Yawn!
I'm getting sleepy now. I need my rest.
Tomorrow's a busy day.
I'm having lunch at the Soda Shop!



Set within three dream worlds, Barbie is played out within her plastic dreams of collecting accessories to attend a (literal) dream ball with Ken. It's very pink and surprisingly, very hard. Originally created as a plot to get more girls interested in gaming, Barbie should not be judged by it's cover. Despite the subject matter and plot, the game is a typical side scrolling platformer, with our heroine going from one end of the level to the other avoiding traps and solving "puzzles" to complete each stage. These puzzles consist of giving a cat a biscuit to close a laundry chute that is firing out tennis balls, or giving a bird (the same) biscuit to lift you to a higher ledge. Each level starts with you getting a number of "Zs" that count as your lives and each time you hit an obstacle, Barbie gets a little closer to waking up. If she does, the dream is over and she gives you the choice of returning to the real world (quitting) or going back to sleep (continuing).




THE AFTERMATH

Created to get girls interested in playing video games, Barbie didn't do huge figures when it was released. Strangely enough, the game received some favourable reviews but the universal message was clear- why was such a complex and challenging platform title targeted at 8 year old girls? While the developers Absolute's Imagineering had hoped to create gameplay that would interest boys as well, the pink cover and girly plot were always going to put them off, whereas the game itself was too challenging for it's target market. It was accused of being "pink" software, which was prevalent at the time. Games designed for a male market were just given a different colour pattern in the hope that girls would pick them up, despite having never been aimed at them in the first place.

The next point, though, is what is really interesting about this game and why it should be remembered.

Amazingly enough, the game was also a main focus in a huge government discussion on counterfeiting in the video games industry, with a huge number of fake Barbie cartridges being sold on the black market throughout the world. This was mainly due to the fact that in 1992, while other franchises were undoubtedly popular, Barbie was possibly the most recognisable brand with on a video game and as a result, some extremely high level fakes were seen on the market. This made Mattel, the owners of the Barbie rights, suddenly very interested in the video game products, having not previously blinked an eye in the direction of the titles, only interested in the aesthetics and the visual aspect of the game. The US government becoming involved in one of the first major discussions regarding the video game industry was due to Mattel being so worried about their franchise, one of the biggest in the US toy market, being taken advantage of. Without a company with such big pull, the debate may never have gone as far as it did. Suddenly, a cheaply programmed game becomes on of the most important games on the NES, as far as it's overall importance.





MY THOUGHTS

I actually already owned this game, as I'd picked it up for the wife as it was a game that she had as a child. She had played it but I'd never shown an interest in playing it at all. When I finally did, the first thing I noticed was how mind numbingly slow the character sprite is. It's poorly animated and Barbie moves and jumps slower than any of the obstacles you have to avoid. This suddenly makes the game an awful lot more challenging than it has any right to be. The puzzles are non-sensical and I can genuinely say at a few points I had no idea what I was meant to be doing.

"Give the pelican a biscuit, then jump on his back! He'll fly you high enough to jump the tennis racquet!"

"Climb onto the shoe boxes next to the cat, then jump between the fountains while avoiding the flying fish because they kill you!"

Those were just two of the choice phrases I had yelled at me while I was battling through the first two(!) levels of the game. There is no doubt in my mind that this game was not developed as a Barbie game until very late on, let alone a game aimed at girls. That doesn't excuse the massive flaws this game clearly has, though. I said at the top that I'd treat this game like anything else I write about and while it's easy to cut this game some slack as it's clearly been marketed at the wrong audience, it's riddled with issues. The character animation is poor, the levels are poorly designed and needlessly complex at times. It's not hard by design, but by flaw and because of the extreme level of pink, it's extremely headache inducing.

I wanted to treat this game as a bit of fun and it was never destined to be a classic. It certainly has an interesting place in gaming history given it's place in the counterfeiting movement and "pink software" arguments, but it's just a really bad piece of software, whether you're an 8 year old girl or a 29 year old man.




RETRO COLLECTING

Barbie carts are not extremely rare, some of them going on eBay of no more than a few pounds. Fully boxed versions are rare in the UK but as far as my research could tell, much easier to get in the US. Strangely enough, I found a few forums where demand for the pirate carts seemed to be quite high, especially the lower quality ones! I guess the number that was seized probably means there aren't many around.

Love retro collecting? Me too! Share your best finds with me in the comments section or on Instagram! My user name is outafterdark216 and I always post my newest pickups!

I got a few more trades in this past week, with a couple of Mega CD games my way, but my proudest pick up was a Pokemon Gameboy Color and Kid Dracula! Kid Dracula was one of my favourite games as a kid and I'm really happy to have it. I'll start including it in my votes until I'm able to write about it here! Hopefully at least two of you have heard of it so it won't just be a vanity piece.

THE END

Well, thank you for reading this week! Hopefully you got through seeing what game I was covering and wound up enjoying the column! Was Barbie a bit of a guilty pleasure for you? Are there any other games that didn't match their subject matter that you can think of? Let me know in the comments section!

comments powered by