SPOTLIGHTS
411 Games Fact or Fiction 10.17.13: GTA Online, Banning Games, PS4 Bluetooth Headsets, More
Posted by Daniel Anderson on 10.17.2013

Is Rockstar successfully making good for GTA Online's launch problems? Will the Xbox One eventually have cross-platform play? Will Sony's 3D headset sell well? 411ís Stephen Randle and Sean Garmer debate these topics and more!

Hello everyone and welcome to this week's edition of Fact or Fiction. As always, I am Daniel Anderson, and I hope everyone has had a good week. Things had been going way too well with the next gen launch. I was surprised with the delay announced for Watch_Dogs, but something bad had to happen eventually with the next gen launch. Anyway, this week we have 411's Stephen Randle going up against Sean Garmer. Let's see what they have to say, shall we?


1.) The Xbox One will eventually have cross platform play with PCs.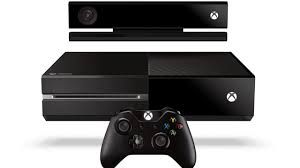 Stephen Randle - Fact: I'm not sure I'm interpreting the question correctly, but as with other XBox exclusive games in the past, I would entirely expect to see them getting ported to PCs, if not right away, eventually in their life cycle. If we're saying that you'll be able to buy the game and play it on both (similar to PS3-Vita Cross-Buy), that's an interesting idea that I could see them attempting, but it's probably not a big concern at this point. They could implement some sort of cross-save system, at the very least.

Sean Garmer - Fact: Since the XB1 is a glorified PC and Microsoft is the largest software producer for the PC it makes sense. This is another way MS can stick it to Apple, and Sony by saying we may not have a PS VITA, but people can play Xbox One on their laptops, which I guess is close enough. I may take a few years but I can really see this happening because it gives PC gamers a reason to buy a XB1 and they can still use their beloved PC's to play the games.

Score: 1 for 1 - I was referring to cross platform multiplayer games, but I can easily see Microsoft trying to make it work that you could play your Xbox One games on a PC.


2.) The artist who is suing Rockstar for unauthorized use of two of his songs is just trying to get more money out of the company.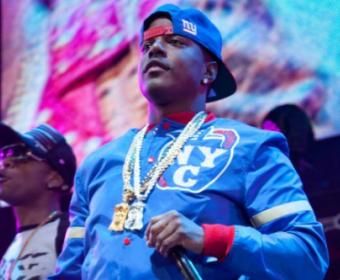 Stephen Randle - Fact: You tell me which seems more likely: Rockstar used licensed music without permission on their flagship game that was going to be one of the year's biggest hits financially and critically, which already had a huge list of far more popular artists and songs being used on their soundtrack/radio stations (all of whom were compensated), and which was guaranteed to be under the media microscope from the second it was announced, or a small-time musician saw a chance to gain some free publicity and spin it into exposure by raising a stink tied to said massively popular and controversial gaming franchise. Yeah, that's what I think, too.

Sean Garmer - Fiction: If Daz Dillinger rejected the offer that was given to him by Rockstar, and Rockstar chose to put the songs in the game anyway isn't that a copyright violation? It does seem that Dillinger waited until GTA V had made a large sum of money to start pulling a fast one on Rockstar. However, we don't know if he started this before the game came out and legal proceedings held it up until now. If what Dillinger says is true, he is fully within his rights to seek compensation. If he did agree to the initial deal and rejected it after the game was made, then too bad dude. And asking for unsold copies of the game to be destroyed is a little bit much considering your songs are on a radio station within the game. He wouldn't be able to prove that anyone bought GTA V specifically for his songs to be able to even push for a court to justify destroying unsold copies.

Score: 1 for 2 - I can't help but think of this as a money grab unless I see some evidence otherwise (such as something other than just the word of the artist).


3.) Giving $500,000 in game to all GTA Online players is a good way to apologize for issues the game has had so far.




Stephen Randle - Fact: I mean, I assume half a million dollars is a good amount of money, I don't know what the scale is. But at least it's an apology and a token gesture, plus, it gives people an incentive to try out GTA V Online, because I assume that's the only way you can use that money! See how clever Rockstar is?

Sean Garmer - Fact: Short of giving people real refunds or some of kind of PS Plus or Xbox Live Gold reimbursement. This was probably the best way to handle this because you prevented people from playing the game online. So, why not give them in game money so that now they can enjoy the game with even more freedom than before.

Score: 2 for 3 - I haven't gotten around to trying out GTA V (or Online) yet, but at least they acknowledged that there was a problem and did something to apologize to players.



---
*~Twitter Break!~*
411Mania
411Games
411Wrestling
411Movies & TV
411Music
411MMA
---
4.) The PS4 not recognizing Bluetooth headsets is something that will anger some PS3 fans.


Sean Garmer - Fact: Since the question indicates the word "some" I would say yes. There are always those people out there that want their bluetooth headset they already own to work with a game system they are spending $400 on. I don't think it will keep anyone from buying the system, but it will anger a few people because that's extra money they have to spend on top of buying the system and at least one game. I'm sure some will say what's an extra 20 to 40 bucks for someone already shelling out almost $500 to begin with, but maybe they wanted to put that towards another game or an extra controller instead.

Stephen Randle - Fact: Although the delay on Watch_Dogs is probably distracting them right now. I mean, it was an issue when Microsoft announced a similar issue with current gen headsets not working on the next-gen consoles right away, so it's the same issue when Sony does it. The good news for both the XBOne and the PS4 is that it's only a launch issue that they will be working on patching in fairly quickly. Plus, both consoles come with compatible headsets. Crappy headsets, but the thought is there.

Score: 3 for 4 - I have heard a lot more silence on this issue then I heard about the Xbox 360 headsets not working for the Xbox One. I know both companies are going to work on patching it ASAP, but it really shouldn't have happened like it did.


5.) Russia talking about refusing to import games that "distort history" is something game developers should be concerned about.




Sean Garmer - Fiction: What? Video Games are works of fiction, which means you should already know that by interacting with something historical you are "distorting the truth." Even if someone makes an educational game where you play as Joseph Stalin and do everything he did just like the history books. Just by controlling him and having him do one thing differently, you are technically "distorting the truth." In this day and age with twitter, twitch tv, facebook, and video sharing it would be ludicrous. Russia would just be taking away games from their people for selfish and absurd reasons. They have no leg to stand on here and their empty threats will matter little to game developers who will simply just get their money from somewhere else.

Stephen Randle - Fiction: This sounds less like a concerted attack on video games and more some politician or group attempting to score points with the public by feeding nationalistic pride. I suppose if my country had played the bad guys in every possible movie, book, and video game produced in America right up until the Wall fell (well, them and the Nazis, which doesn't really help), I might still get a bit touchy about games that portrayed Russia as a country full of evil people, even in a "historical" context. Besides, exactly what games would this be covering? Are we talking about stuff like the alternate past of the BioShock universe, or just historical war games that only show one side of the story? Because one of those might have a valid point (I'll let you figure it out), but there's a lot better ways to deal with this than ultimatums.

Score: 4 for 5 - My fear of this is if companies move away from using Russians as villains in games to preserve sells, we could start seeing other countries say this too (such as China). I have to say I am not surprised Russia is trying this though.


6.) Sony's personal 3D visor will not gain widespread acclaim with a $999 preorder price point.




Sean Garmer - Fact: Since the question is rather vague because everyone's definition of wide spread acclaim is different I'll agree with the statement. $1000 can be used for so many things, which also includes being able to buy both next-gen systems for the price of one headset. I think it will be a cool idea that will be enjoyed by those rich enough to afford it. However, until they lower the price the common person, such as myself, will have to just watch Youtube clips of people using it. I just have too much real life stuff to be concerned about to be thinking about how I could save $1000 to buy a 3D Visor.

Stephen Randle - Fact: Also, because personal 3D, 3D TV's, and pretty much the entire new generation of the 3D fad is dead or dying. Gee, it's like this entire thing has happened at least twice before in the past fifty years, gotten fairly big, and then died out once people realize it's not really all that interesting. Plus, eventually they get tired of paying three bucks extra for movie tickets with 3D.

Score: 5 for 6 - I had hopes that when I saw they were working on this it would be released at a lower price, but I guess I shouldn't be surprised. Here's to hoping the Occulus Rift sees this and doesn't release for such a high price.

Bonus Question: Feel free to talk about whatever is on your mind.

Sean Garmer - I really wish I had some extra money lying around to be able to buy a 3DS and Pokemon X & Y, that's all!.

Stephen Randle - The Leafs are 6-1, baby! Also, you should really pick up the first episode of The Wolf Among Us on Steam, it's the newest game from TellTale, the studio that brought you the critically acclaimed The Walking Dead game, and it's based on the also critically acclaimed Fables series of graphic novels. You can get the first episode now for five bucks, or buy the whole game (which will come out installments, just like TWD) for just over 20. Get it now, you won't regret it.

That wraps up this week's edition of Fact or Fiction. Stephen and Sean went 5 for 6 falling one question short of a perfect score. I just want to take a second and thank Stephen for taking part this week despite having the flu. I hope everyone has a good week, and until next week, happy gaming.

comments powered by