SPOTLIGHTS
The Retronomicon 10.18.13: ToeJam and Earl
Posted by Stewart Lange on 10.18.2013

The Retronomicon heads back to the Sega Genesis era to examine a weird, wacky and highly original cult classic! Join 411's Stewart Lange as he takes a look at the original ToeJam and Earl!

Well, that was awkward. Thanks for coming back to the Retronomicon this week, but after last week I maybe wouldn't have blamed you for never coming back. If you missed it, last week I looked at Barbie for the NES. Now, I'll defend myself here. It turned out to have a fairly unique place in history, but given the fact that I upset higher ups by covering a joke of a game and clearly you guys as I didn't get any feedback at all really means I've decided to not stray too far from the classics again. Sound okay? Fantastic.

This week has been busy as all hell, as I'm having to work somewhere in the region of 60 hours by the time I knock off on Saturday night, so between playing Pokemon X and reviewing it for the site, plus this column, added to eating and sleeping and that sort of thing, I'll be pretty tired on Sunday. Hopefully this week I give you a bit more to talk about and I'm sorry if anyone was disappointed by last week. But hey, I know I'm somewhere on the list of everyone's favourite 411 writers judging by comments elsewhere, somewhere above Justin Watry and below Jeremy Thomas. I'll take that, although I'd love to get the number of comments Ask411 Wrestling does. Until then, I'll just keep on keeping on.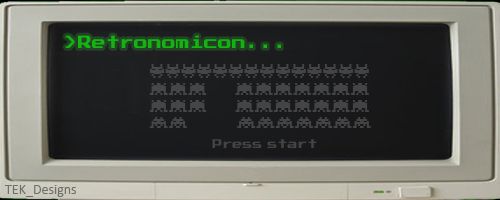 THE FEEDBACK

Like I said, not an awful lot of feedback from you all on the Barbie game, although AG Awesome couldn't have something post on 411 without a comment from him on it.

I just came to comment that I cant comment...

I'm going to assume it's because you know nothing about the game? Otherwise you'll have to elaborate as I'll worry about why else you couldn't comment. Maybe you've been kidnapped. Or worse. Although I know you haven't since I saw you annoying Watry the other day.

An interesting comment did come from sdelfin, thankfully.

One problem through the years, especially with licensed games, is developers would make the game look as pretty as possible for static screen shots in magazines and on the game box. Usually this involved a larger than normal character sprite. The problem would come when you'd get the game home and find that the game moved slowly and the characters animated poorly.

Sounds like 90% of the problem solving in this game involved biscuits. Perhaps this started as a biscuit-making game until they slapped the Barbie license on it.

Trust me, dude. 90% of this game's problems are about more than biscuits.

Oh wait, right. Thanks for a decent comment on what I think was a slightly overlooked column on an interesting game. Maybe that's just my viewpoint and yes, I'm biased but thanks for taking the time to comment.

This week, I'm covering a request from a colleague at work. He's suggested I cover one of his favourite games of all time, ToeJam and Earl. So, get the Sega controller out for this one as we go back to 1991 for some funky alien action.





THE STORY

ToeJam and Earl are a pair of aliens who unfortunately find their spaceship has broken into pieces when they crash land on earth. ToeJam is an odd little alien with three legs while Earl is much taller and slightly more portly. Both of them dress like stereotypical 1990's dudes, ironically in fashions that are right back in style, wearing high-top shoes, backwards hats and oversized sunglasses (Listen, kids. I'm old enough to have been through the 90's the first time. It isn't worth revisiting for an awful lot, believe me. Stop it). Naturally, they'll need to rebuild their spaceship before they can return to their home planet of Funkotron so they embark on a search through some of Earths strangest environments, having encounters with all sorts of odd characters along the way. The game can be tackled by either character in the single player mode, but also as both in a two player campaign as well. This is particularly amusing as the characters spend their time exchanging amusing quips about one another, in particular Earl's spaceship driving ability. The levels are not standard platform lay out, but floating islands in space separated by elevators taking you to the next level. Bit weird. Once you've found the randomly scattered spaceship parts, the duo can go home to their waiting families.




THE AFTERMATH>

Released just before a huge boom in sales for Sega around Christmas 1991, TJ & E didn't do fantastically well when it was first released. Mediocre sales against relatively high reviews didn't bode well at first, but when Sonic came along and Sega saw their biggest quarter of sales to that point at the end of '91, the alien duo were able to ride the back of the blue one's sneakers to a fairly respectable sales number. Unfortunately, many media outlets had already suggested ToeJam and Earl would be remembered as a "cult classic" and once this happened, it seemed to become inevitable. Certain unfavourable reviews said the game was too weird to succeed. Thankfully, though, the majority of others praised the games original and crazy gameplay, despite it having almost no violence and completely random gameplay that has little linking it to the actual story.

The game spawned a sequel, Panic on Funkotron, which was a traditional platformer and sold better than the first game. Unfortunately for fans of the alien's first adventure, though, it was too generic for their liking and lost the charm of the original title. A third title in the series was scheduled for the Saturn, then the Dreamcast before eventually coming out for the Xbox in 2002. The final instalment in the trilogy didn't do well at all, killing any talk of a reboot of the series for the Nintendo DS. The first two games are currently available to download on the Xbox, PSN and Wii virtual console.





MY THOUGHTS

Well, this has always been a weird game. I'm really, really sure I never "got" this game as a kid and not without good reason. There's very little explanation around what is going on, so I think it's only been playing it as research for this I've been able to suss out a little more what is going on around me. The soundtrack is extremely cool, the graphics are pretty cute despite being fairly basic and the gameplay isn't so frantic that it becomes frustrating until you're used to what is happening in the world. It's undoubtedly dated now but still a fun blast for old times sake, despite me not having any real attachment to it as far as nostalgia goes.

It's a shame that some of the weirder games of the early 90's don't get the love that they deserve, maybe due to a lot of the people who were old enough to really understand what was going on in them at the time may have moved on from gaming, or have to fit in quick games of COD around school runs and the rest of real life. I'm 29 and think a lot of the humour in this game went over my head as a 7 year old playing this for the first time, as with the likes of Cosmic Spacehead and such. I just didn't appreciate it as much as I could have and while I could see the charm of the game upon a replay for this column, it was never a favourite of mine which is maybe why it isn't held in as high regard as it maybe should be.




RETRO COLLECTING

The original ToeJam and Earl is worth around £10 for cart only in the UK, with the box and manual setting you back another £5 or so. The second game really isn't worth much at all, so don't spend more than a few of your local currency on it. As far as I could tell, complete copies in the US can fetch between $15-20 on ebay.

Love retro collecting? Me too! Share your best finds with me in the comments section or on Instagram! My user name is outafterdark216 and I always post my newest pickups!

I'll not bore you with the details of my collecting this week, but I do want you to know I finally have Skies of Arcadia. That's it. I'm off to play it. I'm not even going to finish the column properly. This is it, this is......

THE END

comments powered by