SPOTLIGHTS
Four Player Co-op 10.23.13: Watch_Dogs, PS4 Prices, Pokemon, More
Posted by Stephen Randle on 10.23.2013

How much does delaying Watch Dogs and Driveclub hurt the console launch lineups? How outrageous is the price of the PS4 in Brazil? Did we pick up Pokemon X/Y this week? The 411 staff weighs in with their thoughts in the latest 4PC!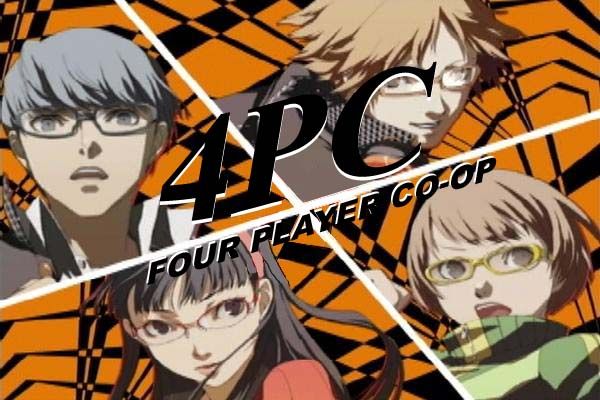 Daniel Anderson has joined the game.
Todd Vote has joined the game.
Adam Larck has joined the game.
Dan Watson has joined the game.
Quizmaster

Greetings, and welcome to another edition of Four Player Co-op, where we invite you to join most of the baseball community in rooting for a meteor to hit Fenway Park, thus ensuring that nobody wins the World Series. Then everyone gets what they want!

Start the game!


QUESTION ONE: With only one month left before a new generation of consoles hit shelves, some shocking news may have changed the game completely. UbiSoft has announced that Watch_Dogs, their highly anticipated open world hacking game that was set to debut on both old and next-gen consoles in November, has been pushed back into next Spring (and their online driving game The Crew has been pushed into mid-2014, although that one did not have an announced release date anyway). Meanwhile, Sony has also lost one of their three PS4-exclusive launch titles, as #Driveclub has been delayed until 2014. So, how do you feel about the next gen launch lineups now?



Daniel Anderson

The lack of Watch Dogs, without a doubt, makes the launch line-ups of both consoles weaker. This was a potential Game of the Year candidate that is now going to be pushed back. Sony is facing a much different outlook from Microsoft right now though. The PS4 had only 3 exclusive launch titles and now that is down to two. Meanwhile, the Xbox One has five exclusive titles (if you count Killer Instinct and Crimson Dragon which you can pick up on Xbox Live). If someone was looking at only launch titles, Microsoft has the undisputed edge. Then again, I felt Microsoft had the better launch line-up anyway. Now it is just harder to argue for Sony.



Todd Vote

About the same. The games that are delayed weren't any that I was looking forward to for next gen anyways. I had already resigned myself to picking up the 360 version of Watch_Dogs, so the delay sucks a bit, but no big deal. I'd rather they wait and get it right than launch a bug filled mess. br>


Adam Larck

There's still nothing there that makes me want to rush out and get a system. Like before, most of the titles I'm interested in for the next six months will be coming out on current-gen systems as well, and I have no problem saving $400-$500 to play a game on a system I already have. So, I'll stay with current-gen and let next-gen systems get their problems worked out before jumping into them.



Dan Watson

It's pretty underwhelming in my opinion. There aren't many games exclusive to the next generation which makes me ask what's the point of buying day one. Even before these announcements I wasn't really in a rush to preorder these consoles. I feel both companies are so worried about upsetting the public that this intense support for the current generation is hurting the launch lineups of these consoles.
---
Quizmaster

Todd guessed the answer I was thinking of for 321 points, because it's probably better that a highly anticipated game like Watch_Dogs get delayed rather than release a buggy mess. As for the other two…who cares about car games? If one gets pushed back, A
another one will be released in the next two days, and it'll be just as good, I'm sure. But seriously, the real car geeks are buying Gran Turismo 6 anyway.


---
QUESTION TWO: Well, it's not really as bad as all that for those of us in North America. After all, we could be in South America, where, due to a combination of import taxes and…mysterious other factors that no one seems to understand, you can have a launch PS4 for a retail cost that translates into somewhere between 1000 and 2000 US dollars. Hey, four to five hundred doesn't sound so bad now does it?



Daniel Anderson

I was always happy for the $400 to $500 price range for the new consoles. I feel sorry for people in South America where the price quadruples, but that happens as you deal with international trade.



Todd Vote

No... No it doesn't... Poor South America... That is a ridiculous price to pay for a console, hell that is a ridiculous price to pay for anything entertainment related.



Adam Larck

This is why importing is so huge in countries like this. Why pay nearly that much if you can go to an eBay or Amazon and get games and systems a lot cheaper. Sure, some will probably buy it, but most will go with much cheaper alternatives.



Dan Watson

That is a ridiculous amount of money for a console. Someone is lining their pockets nicely down there and I'd like a cut of that action. Who is making the money there? Is it the corrupt governments or is the manufacturer pricing a bit higher as well? This is one reason we should all be happy we live in countries that protect consumers somewhat.
---
Quizmaster

Kids, use this pricing rationale to sell the idea of a new console to your parents!

Everyone's pretty much in agreement, this is insane, so they can all split 1954 points. Hey, isn't Brazil the country that's getting a World Cup and an Olympics soon? No wonder everything's getting more expensive.


---
---
QUESTION THREE: And for any problems they may have, nobody can say Sony doesn't know how to make interesting commercials. Here's their newest one for the PS4. It's no Kevin Butler, but I just can't say no to a song.





Daniel Anderson

I enjoyed the commercial, but I am getting tired of all the hype for the new consoles. I just want them to hit already so I can spend way too much money.



Todd Vote

After those B3YOND commercials for the PS3 launch, is there really a way for Sony to have gotten worse with the advertisements? Kevin Butler was the man, and they would be hard pressed to top that. I do find myself enjoying the new marketing for the PS4. The new commercial is pretty good. But I really enjoyed the one that was released just after E3 this year. The 'Greatness Awaits' commercial was just packed so full of Easter eggs.



Adam Larck

I've caught myself humming along to this song. It's definitely catchy and enjoyable to listen to. It's a fun trailer, and I'm glad to see Sony is having fun with this marketing campaign compared to the PS3.



Dan Watson

Sony is always trying something different with its advertising. I just wish they could've done something about those annoying Taco Bell commercials that seem to be on every commercial break.
---
Quizmaster

Todd loses 2984 points for talking about the PS3 launch commercials which never happened. No weird babies, no white rooms, nothing. Never happened. You're crazy, Todd. Old, crazy Todd.


---
QUESTION FOUR: Well, over four million units of Pokemon X/Y were sold during its global launch weekend. Were you one of the millions?



Daniel Anderson

Can't say I was, sorry. I actually do own a 3DS, but I have no pressing desire to play a new Pokemon game. Don't get me wrong, they are interesting games, but they are not on my list of games I have to run out and buy right as they are released. I will wait until I can find a deal on the game and pick it up then.



Todd Vote

Nope. I've never once played a Pokemon game. You want to talk about Pokemon, my brother Al is the guy to go to. Huge Pokemon fan. I bet he owns about every version of the game ever released.



Adam Larck

Yes, I am, but I really haven't had a chance to play it. I'm still really early on in the game and not sure when I'll be able to get into it, but eventually I'll hop back to it and have fun.



Dan Watson

Negative. I can proudly say I've never bought nor played a Pokemon game in my life. Never got into that series or any part of the product line. Great job on the four million units though.
---
Quizmaster

I don't know if Dan should be so proud of not taking part in a popular franchise, but then, I bought a 2DS and chose Fire Emblem over Pokemon, and I'm okay with my choice. Anyway, Adam bought the game, Adam gets 3182 points.


---
BONUS QUESTION: I checked out about five minutes ago. Talk amongst yourselves.



Daniel Anderson

I will just mention two things. First, my Tennessee Volunteers beat South Carolina over the weekend which made me happy and then I saw this to make it an overall awesome weekend:





Todd Vote

Can I talk amongst myself next week? I'm still busy playing Diablo III. Leave me alone.



Adam Larck

Well, the first Black Friday ad has been released for games and it's from Gamestop. While there's a few interesting games I may get, I'm more interested to see how early sales are for Battlefield 4 and Assassin's Creed 4 now that it's been leaked. How many people will now hold off buying the games for a month to save $20-$30? I know they want deals to increase sales, but how many full-price sales will be gone now because of a leaked ad?



Dan Watson

Can someone please explain to me why the Vikings thought it was the right time to showcase their new quarterback? He has only been with the team 13 days and they start him even though they have two veterans that know the system. He clearly wasn't prepared at all.

I'm positive Jacksonville could beat this team if they played.



---
Please wait…Host is calculating scores…
HIGH SCORE

TIM TEBOW WINS
SOONER OR LATER,
SOMEBODY'S GOING TO ASK
"HEY, WHY NOT SIGN TEBOW?"
AND NOBODY WILL LAUGH
THOSE WILL BE THE END DAYS.
COME BACK NEXT WEEK TO TRY AGAIN

Stealth Inc: A Clone in the Dark
The Last of Us
Call of Juarez: Gunslinger
Marvel Heroes
Hakuoki: Warriors of the Shinsengumi
Far Cry 3: Blood Dragon
Dragon Fantasy: Book One
Guacamelee!
BioShock Infinite
Dead or Alive 5 Plus
Tomb Raider
Generation of Chaos 6: Pandora's Reflection
Rocketbirds: Hardboiled Chicken
Ni No Kuni: Wrath of the White Witch
Earth Defense Force 2017 Portable
411 on Twitter!
Quizmaster's Twitter
http://www.twitter/411mania
http://www.twitter.com/411games
http://www.twitter.com/411wrestling
http://www.twitter.com/411moviestv
http://www.twitter.com/411music
http://www.twitter.com/411mma
comments powered by