SPOTLIGHTS
411 Games Fact or Fiction 10.24.13: Project Spark, Driveclub, Pokemon X & Y, More
Posted by Daniel Anderson on 10.24.2013

Is Bioware doing the right thing by moving away from Shepard for Mass Effect 4? Should we be worried about Watch Dogs getting delayed? Does Driveclub being delayed hurt the PS4? 411ís Stephen Randle and Jeremy Thomas debate these topics and more!

Hello everyone and welcome to this week's edition of Fact or Fiction. As always, I am Daniel Anderson, and I hope everyone has had a good week. For the first time in five years I got to have hope that my college football team was finally going in the right direction. Then, later that day, I saw the preview for the Dr. Who 50th Anniversary. Those two things made a great weekend. Anyway, this week we have 411's Jeremy Thomas going up against Stephen Randle. Let's see what they have to say, shall we?


1.) The delay has you worried at how good a game Watch_Dogs will be.




Jeremy Thomas - Fiction: Delays of games don't generally make me worry about their quality right off the bat. It can be an indicator of problems, to be sure, but usually at best it's another piece of evidence supporting other, stronger notions that a game is finding itself buried to the nose in quality issues. In fact, often a game is delayed not because it has issues with its quality but because the quality is good enough that they want to make sure they get all of those notions just right. If a game is sinking, a studio will just rush it out so as to cut their losses and not spend extra development money. Long story short, I'm not worried about Watch Dogs.

Stephen Randle - Fiction: The game was already getting great early reviews from playable versions even though UbiSoft clearly isn't finished working out the bugs. As much as it's aggravating to have a highly anticipated game pushed back, history has usually shown that when big games get delayed, as long as it's for the right reasons, the end result is often a better game than if it had gotten shoved out the door just to make a release date.

Score: 1 for 1 - I think you have to at least consider that the game is not working like it should if the release date got pushed back so close to the original release date. I am not saying the game is a disaster, just that you have to consider it.


2.) Driveclub being delayed hurts the PS4 launch.




Jeremy Thomas - Fiction: Is anything really going to "hurt" the launch of the Playstation 4 at this point? I mean, short of "all games are delayed," I think it's not going to take many dings in sales, particularly this close to the release. Everyone who has pre-ordered is already committed fully and the loss of one game, even an anticipated one, isn't gonna hurt it. I think it may result in more grumbling of the PS4's weaker launch title lineup of course, but I don't know that I qualify that as "hurt."

Stephen Randle - Fact: Without #Driveclub (can't forget the hashtag, Daniel), Sony is launching with precisely two console exclusives, Knack and Killzone, compared to the five from Microsoft. And while arguably, many people were like me who were planning to make a third party game their first next-gen title (Battlefield, Assassin's Creed, Watch_Dogs...well, initially anyway), losing an exclusive game when you already didn't have many at launch handcuffs Sony, especially given that Microsoft will definitely have a big game from the same genre in their launch lineup with Forza. In the end, losing #Driveclub probably won't cause people to rush out and cancel their pre-orders in a way the Watch_Dogs delay may have, but it does mean that Sony will be taking a noticeable hit in software sales.

Score: 1 for 2 - The launch is hurt, at least a little, when you lose 1/3 of your exclusive games less than a month before the system launch.


3.) It is a big deal Xbox One won't support real name IDs at launch.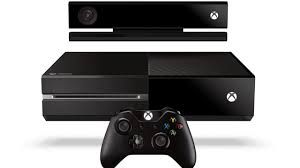 Jeremy Thomas - Fiction: Don't get me wrong; I would love it if Xbox One required real name IDs. Yep, required. I am tired of the BS anonymity with which trolls on Xbox Live servers operate and if you make "B1tchK1ll3r733t" use an actual name, they might stop verbal threats of rape to female gamers or prolific use of words like "faggot" and other such colorful dialogue. But I didn't actually expect that this would happen, either optionally or required, for a while. I think it's great that there is a plan though, so there is a light out there on the horizon.

Stephen Randle - Fiction: I can't imagine anyone who was really counting on this feature. I mean, it's a nice idea that will make things easier for some people, but come on. We're all gamers here. We all have gamer tags. Hell, I have real, actual friends who still sometimes call me by gamer tags or WoW character names in regular conversation. It's not that they don't know my real name, it's just another identifier that they've grown used to over the years.

Score: 2 for 3 - This isn't a huge deal, but I do like Jeremy's take on use of real names cutting down on the crap you normally deal with when it comes to online gaming.



---
*~Twitter Break!~*
411Mania
411Games
411Wrestling
411Movies & TV
411Music
411MMA
---
4.) You are surprised Microsoft won't make Xbox Live a requirement for Project Spark.


Stephen Randle - Fact: If only because XBox Live seems to be a requirement for a lot of things. It's definitely a good move from several perspectives for Microsoft, who haven't had all that many wins over the last year, and it can only help Project Spark cultivate a wider fanbase, which is a great idea when you're making a game that is driven by user-generated content.

Jeremy Thomas - Fact: This did surprise me, considering how online-oriented it is. I mean, it's a game-making game that allows you to share what you create with other gamers. How do you not make that XBL Gold-necessary when so many other games are? But then again, maybe this is a smart move to get some goodwill back and make it a little easier to swallow when they require other games to have Gold accounts. To be honest I'm not hugely interested in this one so I'm fine either way, but it was a bit of a surprise.

Score: 3 for 4 - I do not think you can criticize Microsoft for this decision. This was the best thing they could do to make everyone happy who wants to play the game.


5.) It is the right move that the next Mass Effect won't involve Shepard.




Stephen Randle - Fact: As much as I like the characters of the Mass Effect trilogy, their story concluded with the third game. After all, once you've saved the entire galaxy from destruction, where else can you take that particular thread? It's time to move on to expand the mythology of the universe, and the fact that BioWare helped themselves out by explaining that Shepard's story is actual a legend from the distant past gives you eons and eons of timeline to insert new characters and stories.

Jeremy Thomas - Fact: The Shepard story is finished; it's time to move on. Some of the biggest franchise ruinations have come at the need to stick with the same story over and over again. The Mass Effect world is so much bigger than what we've seen and it's smart not to tie themselves to just what we know. Is it a risk? Of course; it's that as well. There's always the distinct possibility that you will lose some gamers who are wrapped up in the stories we've seen before. But BioWare is looking at the franchise in terms of a race, not a sprint, and long-term you can't just make it all about one character. Good for them.

Score: 4 for 5 - I am glad to hear Bioware is going in a new direction away from Shepard for the next Mass Effect game. If the story is compelling, then the characters in the game should be compelling as well.


6.) Pokemon X and Y surprised you by selling 4 million copies in two days.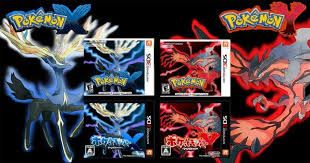 Stephen Randle - Fiction: Nintendo has made gobs of money by relying on one simple fact: Kids love those Pokemon. They love them so much that they've been buying essentially the same game with minor tweaks for nearly two decades at this point. This is why, no matter how bleak the Wii U situation has gotten, people never talk about Nintendo going out of business. As long as they have their first party titles, they will survive, somehow.

Jeremy Thomas - Fact: Call it ignorance on my part but I just am always surprsed by Pokemon's success; I forget how popular it still is. More power to everyone who enjoys them; they just aren't my thing so they slip off my radar. I wish I had more to say about it, but this one's short and simple for me.

Score: 4 for 6 - Pokemon was able to sell 4 million copies on a handheld system. That is a huge number. I knew it would sell well, but I didn't think it would sell that well.

Bonus Question: Are you more surprised by the Watch Dogs, Driveclub, or The Crew release delay?

Stephen Randle - My initial gut reaction was to pick Watch_Dogs, but when you get right down to it, it's an incredibly ambitious game with multiple innovations both in offline and online gameplay. It also had the obstacle of being cross-gen, meaning it had to be developed with both generations of hardware in mind, Also, it's a third party game, which has its own complications due to having to work with other companies' hardware, further complicated by having to release on two different next-gen systems. The timing was surprising, the delay, in retrospect, less so. The Crew never really had a firm release date, so that leaves #Driveclub, which has to be the biggest surprise, since Sony already had such a limited launch lineup that the game must be truly broken for them to be willing to put it off. Plus, it's first party, so they've been working directly with Sony since day one, and really, it's a driving game. How can you screw up a driving game? The template has existed for years!

Jeremy Thomas - I would say Watch Dogs, personally. Although that's more because I had a lot of anticipation for that and so I was expecting to be able to play it while the others just aren't as much in my wheelhouse. Honestly they're all sort of surprises but as I said above, I don't think it's necessarily bad that they're being delayed. It's just disappointing to us as gamers. It'll work out in the long run though.

That wraps up this week's edition of Fact or Fiction. Jeremy and Stephen went 4 for 6, agreeing as much as they disagreed. I want to take a second and promote the podcast that several 411mania writers take part in every Tuesday night (or Wendsday morning if you are on Eastern Time) Co-operative Multiplayer. Feel free to listen below or join us live on the podcast.



I hope everyone has a good week, and until next week, happy gaming.

comments powered by