411 Games Fact or Fiction 10.31.13: PS4, The Witcher, Aliens: Isolation, More
Posted by Daniel Anderson on 10.31.2013

Are we concerned about the Playstation 4 needing a Day One patch? Are we willing to try a new Aliens game after Colonial Marines bombed? Is GTA Online still having significant problems? 411's Stephen Randle and Todd Vote debate these topics and more!

Hello everyone and welcome to this week's edition of Fact or Fiction. As always, I am Daniel Anderson, and I hope everyone has had a good week. This is going to be posted on Halloween so I will start by wishing everyone a fun and safe night. I always loved Halloween and plan on watching a few good horror movies to get in the mood for the evening. Anyway, this week we have 411's Stephen Randle going up against Todd Vote. Let's see what they have to say, shall we?


1.) You are not bothered about the fact you have to download a day one patch to watch Blu-rays or DVDs on your PS4.




Stephen Randle - Fact: No, not really. Day one patches have become a fact of life, for both hardware and software, due to things changing between when they finish making the first run of consoles/games and when they actually hit the shelves. If it means there will be some percentage less bugs on the day I buy my PS4 (and I believe XBOne will also have a Day One Patch), then more power to them.

Todd Vote - Fact: Not at all. It would be entirely more bothersome to insert a blu-ray, or DVD into my PS4 only to find out I can't watch it, and there is no fix to it. I have no issue with day one patches.

Score: 1 for 1 - I wasn't surprised to hear there would be a day one patch, but I was surprised to find out if you didn't download it you couldn't watch DVDs or Blu-rays in your PS4.


2.) It does not matter that the Dualshock 4 dropped pressure sensitive buttons.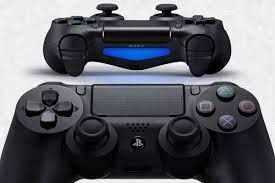 Stephen Randle - Fact: I doesn't matter because very, very few games actually ever used them, mostly driving games that I didn't play. It was an interesting concept that never really got any traction, and let's face it, nobody really pays attention to how hard they're hitting a controller button, right?

Todd Vote - Fact: As I said in this week's 4PC, I knew about the analog button on the PS2 controllers, but I never knew what it did. Doing away with pressure sensitive controls isn't going to change much of anything. Not like gaming companies used it to any "game changing" effect.

Score: 2 for 2 - This is one of those features that everyone knew was there, but never paid much attention to it because very few games used it.


3.) You would give Aliens: Isolation (new trademark filed by Fox for a video game) a chance despite how bad Colonial Marines was.




Stephen Randle - Fact: I mean, they're not dumb enough to give the license to the same developers who did Colonial Marines, right? Right? The fact of the matter is that we will always give new Aliens games a chance because a lot of people want to play a really good Aliens game. The fact that we didn't get one last time will make people more cautious, but ultimately, won't stop people from hoping.

Todd Vote - Fact: Sure why not? I mean it is an Aliens game, and like a lot of other fans, I want the franchise to succeed. However, I don't think the game would be anything I would rush out and buy on day one, no matter how promising the title could end up proving to be.

Score: 3 for 3 - Please, do not give the license to the makers of Colonial Marines. Is it too much to ask for a game like Aliens vs Predator One and Two that came out on the PC several years ago?



---
*~Twitter Break!~*
411Mania
411Games
411Wrestling
411Movies & TV
411Music
411MMA
---
4.) The delay in the first $250,000 for GTA Online players shows that the game is still not running properly.


Todd Vote - Fact: Um... Yeah. Rockstar has stated that is the reason for the delay. They are still working out bugs, and some gamers are still losing their saved character. So they are holding off on depositing the money till all the bugs are fixed.

Stephen Randle - Fact: I haven't really kept up on all that's wrong with GTA Online, but failing to deliver on something that was supposed to be apologizing for all the things that were wrong at launch would suggest they haven't ironed everything out, yet. My bigger issue is that it doesn't seem like GTA Online has many interesting things to actually do, and people are quickly growing bored with it.

Score: 4 for 4 - This is yet another example of why public beta testing is a good thing. GTA Online had a lot of potential, but, like Randle, I feel that people are turning away from it because of either boredom or the bugs.


5.) You are surprised to hear that The Witcher series has sold over 6 million units.




Todd Vote - Fiction: Not at all. Aren't we getting ready to see the third title in the franchise? I don't think we would be this far in if the game wasn't selling well. From everything I hear, it is a quality title, and has developed a nice following.

Stephen Randle - Fiction: The game has quietly been very successful, which is why the upcoming Witcher 3 is one of the most anticipated next-gen games already announced. I assume since it says "series" that it includes both core games and the expansions, so, yeah, 6 million after this long actually seems like an accurate number.

Score: 5 for 5 - I knew the series was selling fairly well, but I didn't think it had reached 6 million. I hope the third game in the series keeps up the tradition of the first two.


6.) The Ouya being in every Target store will greatly help sales for the console.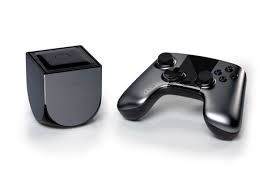 Todd Vote - Fact: Putting it in stores spreads the availability, the public awareness, and the chance of clueless parents picking it up for Christmas as a cheap alternative. Next step for Ouya is to get some damn marketing people on this damn thing and get the word out. If it wasn't for me writing for this site, I would have no idea at all what the Ouya is. I haven't seen any sort of advertising or marketing for the machine outside of gaming sites.

Stephen Randle - Fact: Well, it certainly couldn't hurt to have the Ouya more available for purchase. I mean, yeah, it's mostly a crappy console, but there will be people who will pick it up. Hell, people still buy those crappy little one-game handhelds and bootleg "100 games in one" systems, right?

Score: 6 for 6 - The Ouya needs a lot of help to sale more consoles, and having Target carry the system will only help. That being said, I have a hard time seeing a significant number of people seeing the system and deciding to buy one.

Bonus Question: Since this is going up on Halloween, what are your plans for the night?

Todd Vote - My Halloween plans were finished last weekend. Went to the 2013 Monsters Ball here in town. It was a good time.

Stephen Randle - Working! Because I'm old and that's what old people do on Halloween. Actually, I was looking forward to being in my new house so we could decorate and hand out candy, because I love Halloween, but we're not quite moved in yet, so that's out. But if you like Halloween and/or scary things, tune in to Co-operative Multiplayer on its new night, this Saturday at midnight Eastern time, where we'll tell you how you could win one of the scariest games of 2013!.

Damn, I was going to plug the new night for Co-operative Multiplayer but Randle beat me to it. That wraps up this week's edition of Fact or Fiction. Stephen and Todd went 6 for 6 achieving a PERFECT SCORE and possibly proving Halloween could be the end of the world. Almost like some creatures are planning an assault on a supernatural prison that, if breached, could destroy half of North America in a massive explosion. Ok, maybe I just read way too many Dresden Files books (readers of the series know why I am mentioning the series on Halloween). I hope everyone has a good week, a good Halloween, and until next week, happy gaming.

comments powered by