411 Games Fact or Fiction 12.05.13: PS4 Streaming, Star Wars, EA, More
Posted by Daniel Anderson on 12.05.2013

Are we excited about the idea of an open world Star Wars game? Will EA's multiplayer issues reflect badly on consoles? Will the PSN's launch problems continue in Europe? 411's Stephen Randle and Sean Garmer debate these topics and more!

Hello everyone and welcome to this week's edition of Fact or Fiction. As always, I am Daniel Anderson, and I hope everyone has had a good week. Black Friday is over and it seems that it went pretty well with no serious problems. As someone that had worked every Black Friday for 10 years until last year's I am glad to hear that. And for everyone that had to work in stores on Friday, I am sorry and hope it wasn't too bad. Anyway, this week we have 411's Sean Garmer going up against Stephen Randle. Let's see what they have to say, shall we?


1.) You bought at least one game Black Friday weekend either online or in stores.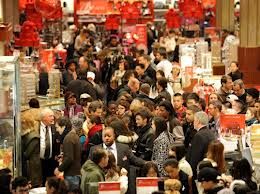 Sean Garmer - Fiction: Sadly no. I happened to be in the process of moving and I had to work overnight thanksgiving and Black Friday at Kmart. So, I got to watch the Black Friday madness at least. I had to spend most of my money on house stuff and rent. The only thing I did was buy a TV for my bedroom, so that my daughter can watch mickey mouse clubhouse without having to interrupt my gaming and the wife's tv viewing.

Stephen Randle - Fact: Although I did restrain myself, and only picked up Final Fantasy VII on the Steam sale. What? It was four bucks! Anyway, between Hearthstone and Fire Emblem, plus already owning a bunch of games I haven't gotten to yet, and wanting to pick up Assassin's Creed IV when I get my PS4, I decided to hold back on getting anything else. Of course, my resolve will probably weaken just in time for Steam's Christmas sale, but, hey, at least I didn't have to fight anyone in a Wal Mart.

Score: 0 for 1 - For the first, and last, time I went to Walmart on Black Friday to get a few games. There were no stampedes or fights, but it was too crowded for me to consider going back next year. They did have some really good deals though.


2.) EA's issues with multiplayer on the new consoles hurts EA's image, but not the console's image.




Sean Garmer - Fact: I understand the technology is more advanced, but this is on EA. They are the ones that should make sure their games work on the systems. It's not like the other games are having as many issues as the EA ones seem to be.

Stephen Randle - Fact: Everything I've seen about EA's problems seem to entirely rest on the face they either rushed games out without properly ensuring they worked, or they just made shitty games (hi, NBA Live!). There's no way that can reflect on either of the consoles, especially when other companies aren't having anywhere near the level of problems that EA is. If everyone was having problems, then the PS4 and XBOne might be to blame, but right now, the only common factor is EA itself.

Score: 1 for 2 - I am still waiting for EA to say that it had something to do with the games not having an online pass. It would make no sense, but then again it is EA.


3.) You would like to see an open world Star Wars game.




Sean Garmer - Fact: I'm not that big into Star Wars games. However, I'm not going to hate on an idea that would make many fans of the series happy. So, I'd say go for it!

Stephen Randle - Fact: Wasn't that the concept that the now-cancelled Star Wars 1313 was based around? Of course I want to see an open world Star Wars game. Somehow, I still love Star Wars, and at least a few of their games (mostly the Jedi Knight series). I wanted The Old Republic to be good so badly that I overlooked its flaws for months in order to convince myself that I gave it a fair shot. I'm eagerly awaiting Battlefront 3 (although given how Battlefield 4 is going, you'll forgive me if I'm a tad worried). So, yes, give me an open world Star Wars game. Or any Star Wars game, really. Just please, please make it a good one.

Score: 2 for 3 - I think an open world Star Wars game would be fun, but I worry about it being done well. I hope EA has a good plan for it.



---
*~Twitter Break!~*
411Mania
411Games
411Wrestling
411Movies & TV
411Music
411MMA
---
4.) PSN will have the same problems during the European launch that it had with the US one.


Stephen Randle - Fiction: This one's a bit easy because the launch happened already and I didn't hear of any problems. I wouldn't have expected any, anyway, as the North American launch was the big one, and the European launch, while still fairly large, didn't seem to add to the load as much. Well, it's a relative concept (I believe the difference was only a few hundred thousand), but the North American PSN outage literally lasted a couple of hours, so clearly, it didn't take that much fewer sales in Europe to result in no downtime at all.

Sean Garmer - Fiction: I'd say no because they are ready for it this time. I wouldn't be surprised if it does happen because you can never beta test a mass amount of people like what happens at launch. Just remember, it's only launch and there is no need to flame people on the Internet about it.

Score: 3 for 4 - The launch had not happened when I made up the questions. I am glad PSN did not go down and I hope for smooth launches in the future.


5.) Sony should have realized people would be abusing PS4's Playroom on Twitch.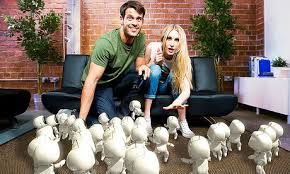 Stephen Randle - Fact: I mean, come on, you basically gave them a program that allows them to stream a live webcam on the Internet for free. The odds that someone would abuse that power were fairly staggering. The shame of it all is that some other people had found truly innovative and fun ways to use Playroom's Twitch streaming, and they're getting shut down in this debacle as well. Hopefully it's only temporary.

Sean Garmer - Fact: Yes, they should have realized it. No one should be surprised by pretty much anything someone does on the Internet nowadays. However, this was live and stupid stuff happens. I mean they can't possibly monitor everyone at every moment. I just hate that idiots have to ruin things for others.

Score: 4 for 5 - People will always try to figure out a way to make anything involving a camera be used for porn. I have a hard time believing that not one person at Sony thought this might occur.


6.) Microsoft releasing full Japanese games in Japan, not just downloadable games, will help Xbox's presence in the Japanese market.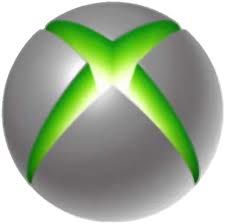 Stephen Randle - Fact: Well, it can't hurt, since their presence in the Japanese market is somewhere between "nil" and "a very small number that could also be represented by nil". I still don't think they should start harbouring any dreams of becoming a serious competitor in Japan, since Sony and Nintendo have it basically locked down, but they could at least improve their own meagre holdings there to the point that people might start to care that they exist. Maybe if they tried entering the handheld console market...

Sean Garmer - Fact: Since the question doesn't specify how much help full games will help the Xbox it will say yes. The majority probably will just blindly go the way of Sony and Nintendo, but it only takes one game to gather a following for a system. Perhaps that can help Xbox One.

Score: 5 for 6 - Microsoft has a lot of problems in Japan (starting with them mostly hating anything to do with Microsoft over there), but I do not see this being a huge help to them. It will help, but not by much.

Bonus Question: Bonus Question: What was your favorite Black Friday related news story (can be good or bad)?

Stephen Randle - Not to be a downer, but I don't think any story this past weekend was bigger than the passing of Paul Walker. Say whatever you want about his acting career and choice of movies (and I will fight you if you badmouth the first, fourth, or fifth Fast and Furious movies, and possibly the sixth once I see it), but he seemed like an all-around decent human being, most notably for his charity organization, Reach Out WorldWide, and the world is poorer for having lost him.

Sean Garmer - I'm just glad the majority of people shopped safely.

That wraps up this week's edition of Fact or Fiction. Stephen and Sean went 5 for 6 falling one question short of a perfect score. Let me take a second to promote Co-Operative Multiplayer, the podcast myself and other 411 writers take part in.



I hope everyone has a good week, and until next week, happy gaming.

comments powered by