SPOTLIGHTS
411 Games Fact or Fiction 12.12.13: No Man's Sky, VGX, Telltale, More
Posted by Daniel Anderson on 12.12.2013

Did Grand Theft Auto V win VGX's Game of the Year award just because of its name value? Does Telltale's Game of Thrones game have potential to be 2014's Game of the Year? 411's Stephen Randle and Todd Vote debate these topics and more!

Hello everyone and welcome to this week's edition of Fact or Fiction. As always, I am Daniel Anderson, and I hope everyone has had a good week. I got an Xbox One at the end of last week and I love the system. The games are fun, the UI is easy to pick up, and the voice commands work well (I have an accent and it understands me perfectly). Anyway, this week we have 411's Todd Vote going up against Stephen Randle. Let's see what they have to say, shall we?


1.) You were disappointed overall with Spike's VGX (that wasn't even on TV this year).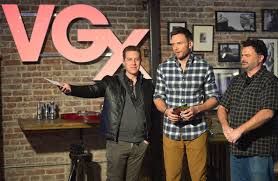 Todd Vote - Fact: Very much so. I truly didn't even realize there were being done this past weekend until I saw the 4PC questions Monday morning. Hell. I hold so little stock in what wins at the VGX's I haven't even checked online for the winners yet. I'm sort of surprised that they weren't televised this year. If nothing else, VGX is always a place to see announcements on new games and things like that.

Stephen Randle - Fact: It was a cluster of enormous proportions from start to finish. The reveals were underwhelming, they only presented a few of the twenty-odd awards they actually gave out on the show, the hosts looked like they were forced to do the show at gunpoint, and most of all, it lacked any sense of grandeur, importance, or heart. It was an award show put on by people who recognized that video games are a big part of modern culture, and thus deserving of an awards show, but who didn't actually care about video games at all.

Score: 1 for 1 - The more I think about it, the more I am expecting there to not be a VGX next year. You do not half ass something one year and then expect it to be big the next.


2.) Nintendo's "big news" of Cranky Kong being a playable character in Tropical Freeze was an overall letdown.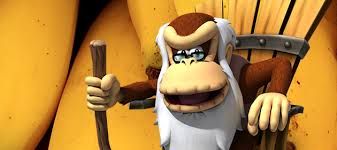 Todd Vote - Fiction: While the announcement isn't necessarily big news to myself, I'm sure the fans of the DK games found this to be a fairly big announcement. We are in a day & age where every new announcement is treated as a big deal, so I've learned not to get my hopes up about them. Once in a while I still fall into the trap, but for the most part, all "big news" announcements are only big news for the people who they affect.

Stephen Randle - Fact: Mostly because it was leaked several days before the reveal, making BIG REG look like a big fool for "revealing" something that everyone already knew, and he was completely aware of it. Plus, even without the leak, it's a lame piece of news that could in no way be considered "big". Gameplay from the new Smash Bros, that would have been bigger and more impressive. Hell, a new character announcement for Smash Bros would still have been better than what we got.

Score: 1 for 2 - I'm sorry, but I do not see this as a big reveal. I think Nintendo is potentially grasping at straws at this point. I really hope that is not the case.


3.) You think Telltale's upcoming Borderlands and Game of Thrones games are potential GOTY candidates for 2014.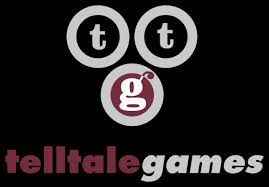 Todd Vote - Fact:Well sure. I mean every game made has the potential to be a game of the year candidate, I suppose. But if you are asking just because it is Borderlands, and Game of Thrones, and because it is being done by Telltale Games, I would say that may increase the chances, but guarantees nothing.

Stephen Randle - Fact: Although they're basically going to be competing against themselves in a certain respect, because Walking Dead Season 2 and The Wolf Among Us are also going to easily be in that mix. Between Borderlands and Game of Thrones, though, I'd give the advantage to Game of Thrones, not just because I'm horribly biased towards it, but because Borderlands doesn't seem like a franchise that lends itself to the story-driven gameplay that Telltale has basically refined and made its own. Maybe they'll surprise me, and they'll have to with both, because I really, really like Wolf Among Us, and Walking Dead already has all the hype behind it.

Score: 2 for 3 - This news is very interesting for fans of Telltale's games and fans of good games in general. Telltale has come out with some excellent games, and their games always seem to compete for GOTY.



---
*~Twitter Break!~*
411Mania
411Games
411Wrestling
411Movies & TV
411Music
411MMA
---
4.) GTA V won GOTY on VGX purely because of its name.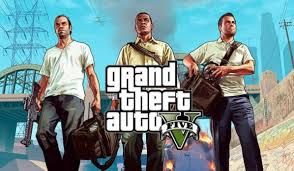 Stephen Randle - Fiction: Of course, the name played into it, but there's no way it was the deciding factor. While GTA V wouldn't be my personal Game of the Year (the multiplayer was completely underwhelming for something that they'd promoted as a big deal, and that will cost them in a lot of perspectives), and I'm fairly certain it won't end up on top of a lot of lists (although it will be well-represented in Top 5's and Top 10's), it was still an incredible game in its own right, and I wouldn't ever speak out against someone else who thought it was their Game of the Year.

Todd Vote - Fiction: GTA V won game of the year because it was the biggest game of the year that launched on multiple platforms. I've spent a lot of time with the game, and I think it is deserving of being called Game of the Year.

Score: 3 for 4 - I think the game had enough flaws to disqualify it from being named GOTY. No one is calling for Battlefield 4 to be GOTY, and it has had similar multiplayer issues as GTA V did.


5.) No Man's Sky is an interesting concept that will eventually lead to a subpar game.




Stephen Randle - Fiction: I love the initial concept, and I want to see more, but I'm worried that we're placing too many expectations on a game for which we have a single two minute trailer and absolutely no real information about. Yes, there is a chance that it might turn out to be the next Spore. There's also a chance it could be the next Minecraft. And there's an even better chance that it might just be a solid game with some great concepts that definitely should be explored. It may not win Game of the Year when it comes out, but until we have some real hard data to work with, it's way too early to start worrying that they might be over-reaching with their idea.

Todd Vote - Fiction: I read a few stories on this game before I came back here to answer this question… I have no idea what the hell this is supposed to be… Every atom procedural? Dafuq? From what I gather it is some sort of new style of exploration game? Is that right? Anyways, whatever is going on there, it appears to be something different, and new. Different and new will always get the attention of gamers. I don't know near enough about the game to say whether or not it will be subpar.

Score: 4 for 5 - I keep hearing people get excited about games that eventually do not pan out. I have been guilty of this as well. I used to always follow news about new Fable games and get disappointed with the eventual results. Until it gets closer to release, I refuse to get excited.


6.) Titanfall having at least two more types of mechs is a good thing for the game.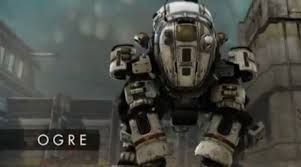 Stephen Randle - Fact: What a silly question. More mech types is always a good idea. More mechs in general is never a bad plan. Nearly any game could be made better simply by adding more giant mechs. Maybe not Aliens: Colonial Marines, but a lot of other games that aren't beyond all hope of redemption. Have I mentioned I really like giant mechs? Because I do.

Todd Vote - Fact: I don't see how it would be a bad thing? More options for the players is always a good thing, so long as those options actually change gameplay. You could introduce 700 different classes of Titans, and it wouldn't make a bit of difference if they all play the exact same way.

Score: 5 for 6 - Giant mechs are always fun. Unfortunately PS4 owners won't be able to play Titanfall. Looks like you are stuck on PC if you want to play it.

Bonus Question: What are some of your contenders for 2013 GOTY?

Stephen Randle - I don't want to completely spoil the Year End Awards, so I'll mention some games that aren't the obvious choices, in the hope more people will give them a shot because they're awesome. Games like Gone Home, The Stanley Parable, The Swapper, Brothers: A Tale of Two Sons, Gunpoint, and Guacamelee! are all lesser-known titles that should be top contenders on a lot of lists, and all completely worth your time to check out.

Todd Vote - GTA V is probably going to get my vote this year.

That wraps up this week's edition of Fact or Fiction. Stephen and Todd went 5 for 6 falling one question short of a perfect score. Let me take a second to promote Co-Operative Multiplayer, the podcast myself and other 411 writers take part in.



I hope everyone has a good week, and until next week, happy gaming.

comments powered by