The Retronomicon 12.13.13: Tomb Raider and Pokemon Colosseum
Posted by Stewart Lange on 12.13.2013

This week the Retronomicon heads back to the 1996 game that launched a female video game icon! Join 411's Stewart Lange as he looks at the original Tomb Raider! Plus Cara Brown takes a look at Pokemon Colosseum!

Hello and welcome to a heavy hearted edition of the Retronomicon! Why heavy hearted? Well, if you don't follow the column's Facebook page (for shame) then you won't have read my big announcement.

I have four columns left before I'll no longer be doing the Retronomicon. I've always said that some games I didn't want to touch, those were the big mascot titles. Now I'm doing them, I'll be looking at Tomb Raider this week, Zelda next week, Halo the next finishing up on the 3rd of January with my big finale of Mario. With the big games covered, I'll be moving on. Sorry to break that news to you. It's hard to start a Friday on a low note.

Fear not, though, as I have TWO massive bits of good news to tell you! First off, Cara is getting promoted! The Overlooked will now be a column in it's own right! It's been a massive hit so far and I knew when she first sent me a draft copy of a column to proof read that she'd be the perfect replacement for me. The Overlooked is fantastic and I'm sure everyone that reads this column will continue to check back each week to read it.

Secondly, I'll only be out of a job here at 411 for a couple of days, because on the 6th of January, the one and ONLY ASK 411 GAMES will be back and with the full blessing of Jeremy Thomas, Adam Larck and Mathew Sforcina, I'll be at the helm! I'm extremely excited about what I'm seeing as a promotion to the younger brother of Ask 411 Wrestling, one of my long time favourites here on the site. The thing is though, is that I need YOU GUYS to help out by sending in your questions! The email address to use is:

Stewart.411Games@Gmail.com

For this to work, you guys need to email me! Remember, it doesn't have to be retro related, or even easy. I'm relishing the challenge, so anything you've ever wanted to know about games, then just ask! As for this column, I'd like to thank each and every one of you that has taken the time to read, comment and share my work. It means a lot to me that so many of you enjoy it. I'll be sneakily keeping it alive (if I'm allowed) as a minor feature in the reboot of Ask but until it's taken over by someone else, the Overlooked will be your one stop shop for older games and great titles you may have missed.

Well, that is the big news out of the way! Bet you were expecting a really boring intro about what games I've been playing this week, weren't you? Well, WWE 2K14 and Sonic Generations, if you must know. But I digress. If you skipped to this bit, skip back and read the top. It's heartfelt. In the meantime though, we're needing a BANNER.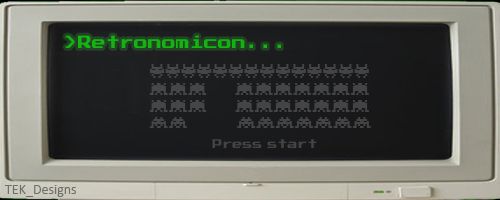 THE FEEDBACK

So, I didn't know any of this last week, but Cara is perfectly capable of fielding her own comments! Who'd have thought. I'll skip over her stuff and just focus on the few of you who don't ignore me for her. I also expect this week to have thousands of you posting tribute comments.

GVIL: I remember when Sonic came out it was like someone had given games speed. I never played Sonic for a while after it came out as I was a die hard Nintendo fan. Back then you only had one console per house and you had to save for months for games. My brother would lend other kids Mega Drives so I got to play the Sonic games then. I would always say the game was not better than Super Mario World on the SNES and put the game down, but I liked the game and 2 but I would not say that to my Sega friends.

Forget people who preferred Nintendo to Sega! Sega 4 Life! Glad you can "come out" of the Sega closest with us, dude. We're all friends here.

StrawberrySwing: Never enjoyed Sonic the Hedgehog. Admittedly I got into gaming a bit late (first console was PS1, first game was Crash Bandicoot) but I remember playing it on my mate's Sega and getting frustrated at, ironically, the speed of the gameplay. There would be obstacles that were unavoidable unless you'd memorized the level by heart so it became more about endurance/repetition than actual skill.

I'll agree to disagree a little, although I can't remember what it's like to not have a Sonic game memorised, at least a Mega Drive version.

G-Walla: I fucking loved Sonic the Hedgehog.

Me fucking too.

AG Awesome: Hearing the "SEGAAAAAA" voice followed by the Sonic the Hedgehog theme is a major part of the soundtrack to my childhood. It tears me from current reality the second I hear it and puts me right back into being a 6-8 year old kid again. LOVE it.

Absolutely. Being able to sing the "SEGA" part pitch perfectly followed by the "DAT DAT DAT DAT" start to the Sonic start screen is maybe my favourite gaming 10 seconds in the history of everything.

APrince66: Ahh Sonic. I remember playing the heck out of it at my friends house as a kid back in the day, and its cool that my kids now play the same old versions, as well as all the newer ones, to this day. It truly stood the test of time.

Yeah, Sonic truly is one of the timeless classics that will never die. I don't want kids, but if I ever accidentally do, they'll be raised on Sonic and Mario before they even get to look at GTA. Because that's how kids get raised today, right?

Right.

As I said above, I'm hitting the four remaining "mascots" before my retirement so this week it's the second of my Playstation characters. While Crash catered for the kids, the teens and well, the kids Dads, let's be honest, required something a little more. For that, they got Lara Croft: Tomb Raider.





THE STORY

In 1996, English archaeologist Lara Croft is paid by Natla Technologies to recover the Scion; an ancient artefact with unknown origins. When she finds the Scion, she is attacked an discovers what she holds is only part of the mythical device, so Lara sets about finding the other part. As she goes around the globe, tracking the parts of the Scion, she finds out the artefact is actually being hunted by Natla to restart it's original destiny- creating a new breed of mutants. Lara sets out to stop this happening, but finds herself fighting an army of them as she tries to destroy the Scion once and for all. Unfortunately for Lara, when she finds it, it's being guarded by a huge abomination that Croft has to destroy, then Natla once and for all. Lara narrowly escapes as the Scion's final resting place crumbles around her.

Lara Croft didn't start out life as a girl. The original programming for the character was in fact male, but as they were developing the game, the team decided that the lead would be better suited to a female character with a military background, gunning her way through the world. As the story was developed further, she became more and more lady-like and the team didn't make any secret of the Indiana Jones comparisons they were eventually accused of on the games release. The stealthy style of gameplay that was eventually decided on suited the "lady of the manor" character they had created and one of the most successful games of the 1990's was born.




THE AFTERMATH

If you have no idea how Lara Croft blew up in the 90's, then you're clearly too young to be reading a retro gaming column. Not content with starring in one of the biggest games of 1996 across two different gaming platforms (PS1 and Saturn), Croft became a pop culture icon, appearing in FHM magazine (For Him Magazine) as the first non-human cover star. A further four sequels were created for the PS1 alone, with the fourth game; The Last Revelation; killing off the character. The fourth and final sequel, Chronicles, saw Lara return, but with her funeral serving as the setting for flashbacks that you played through as the levels. By this point, Tomb Raider was being made into a Hollywood movie with Angelina Jolie starring as Croft. While it was largely crap due to being written by 400 people, it spawned a sequel that was slightly better. Croft was revived for Angel of Darkness for the PS2, which moved away from tombs and was set in a much darker environment. Unfortunately, the game bombed and Core Design, who had overseen the game since it's birth, walked away from their biggest franchise.

In 2006, with the Xbox 360 already out and PS3 on it's way, new developers Crystal Dynamics released an all new Tomb Raider adventure, Legend. The game was not as well received as the original, but was featured updated graphics, a more in depth story line and regenerated a lot of the lost interest in the franchise in time for the release of Anniversary, a re-imagining of the first title featuring revamped levels and all new boss battles. By the time Underworld was released (strangely, my personal favourite in the series) interest had waned again and people had grown disinterested with the fairly linear, quick time event heavy gaming we were getting from Croft, compared to the action packed, in depth adventures we were getting from the Prince of Persia reboot and the likes of Assassin's Creed.

This year saw one more reboot of the franchise, arguably the most successful title since the original as far as critical reviews go. Borrowing from the likes of Uncharted, Tomb Raider features a young Lara Croft in her first ever adventure as she is in a plane crash on a mysterious island. Having to survive against the conditions, animals and the island's natives, the 2013 Tomb Raider is a far grittier affair than we'd come to expect from a Lara Croft game and will no doubt go down as one of the best games of the year.




MY THOUGHTS

I originally had Tomb Raider for the Sega Saturn and for some reason, I found the game quite scary at first. I'd been playing Resident Evil around the same time so the game felt equally tense to me and I didn't give it much of a chance. I eventually played the game as a "life or level" with a friend and we finished it within a (long) day of playing and I really enjoyed it. Tomb Raider 3 was the first one I finished off my own back as I was constantly distracted by "Lara's Mansion" in the second game. Namely, trapping the butler in the walk-in freezer. Fun and games. I didn't bother with any of the other games until I traded in Angel of Darkness after 2 hours, because it was that crap.

When my wife and I first met, I had not long bought my 360 and we bought Legend together as something we could both play. We both completed it on our own profiles and didn't have to wait long for Anniversary to come out. I didn't play that straight away, instead finding other games to play. When Underworld was announced, I played Anniversary myself and was then able to get straight into the new release. I really enjoyed Underworld, it was easily my favourite "old school" Lara Croft title, but I really fell in love with the character this year as the new Tomb Raider is one of my highest rated games of the year. Hopefully, we get a lot more from Lara Croft and enjoy many more adventures into the next console generation.




RETRO COLLECTING

None of the Tomb Raider games are particularly rare, although some are slightly more hard to find. Dreamcast titles and Legend for the Gamecube aren't as common as the PS1 games, but you shouldn't struggle to get a complete collection for less than £50/$60 or so, even taking the search to eBay.

Love retro collecting? Me too! Share your best finds with me in the comments section or on Instagram! My user name is outafterdark216 and I always post my newest pickups!

OTHER SHIT I'VE WRITTEN

Bioshock Infinite: Burial At Sea (Episode One) Review
Assassin's Creed IV: Black Flag Review
Batman: Arkham Origins Review
The Retronomicon Presents: A Brief History of Horror Gaming
The Retronomicon: Then and Now
My Gaming Pictures on Instagram
The Retronomicon on Facebook

That's all I have for you this week! Remember, start sending your questions for the inaugural Ask 411 Games!


---



Pokémon Colosseum



Howdy again folks and welcome to this weeks Overlooked. I'm sure you've all heard the news, or else Stewart will have mentioned it above, but as of the New Year I'll be going solo! I get my own column, I get my own column, I get my own column, I get my own column, woo! Of course, Stewart will be dearly missed... but I GET MY OWN COLUMN. *ahem* Anyway, moving on…

I figured since I've done a Pokémon X review and Pokémon Snap that before moving on, I'd keep the Pokémon continuation going. So, this week's feature will be on Pokémon Colosseum!

The Look Back

AG Awesome – I really enjoyed Pokémon Snap. Seeing Pokémon in their "natural habitat" was cool as well as the various Easter Eggs like evolutions/various in game incidents that would happen. However, I got really tired waiting until the end of a level to do one special action (the river level in particular reminds me of this) to go on to the next level. If you screw up you have to play it all over again. The game should have a major fast forward or rewind function.

You really have grasped what makes this game brilliant! I tried not to mention any specific Easter Eggs last week so as not to give away any spoilers, but I have to say that one specific one featuring a Charmeleon in the lava level is something I've always loved! The speed can get a little tiresome and some functionality to combat this would be good, however as you get used to the game it gets easier to avoid these situations as much. Although the river level was rather bothersome at some points, it's the end of one level in which you need to wait until just before the portal and attack a wall that sticks in my mind. Miss the wall and have to replay the entire level, so annoying! I guess it's this frustration that makes this game addictive though, as personally it's when I get annoyed with a level that I become determined to finish it!

sdelfin – Cara, cool game for this week. I never played any Pokémon games until a little bit over a year ago when, for some reason, I had a strange urge to check the series out. As for Pokémon Snap, I love the concept, it sounds like a very fun and interesting game without it having to be packed with action. It's already on my list of games to check out. I'll have to buy that one with one or two others on the Wii Virtual Console sometime soon.

Hey again, sdelfin! I can't believe you weren't part of the Pokémon craze, I don't think I know anybody else who wasn't! It's definitely a game I would check out and the Wii gives a great opportunity for the games revival. I hope you enjoy it when you finally get the chance!

G-Walla – Never Played Pokémon Snap. Didn't sound like a game I wanted to play when it came out, but one of my friends rented it and held it in high esteem. Too many other N64 games I knew I was enjoying, though, I guess.

GVIL – Cara I got hold of a boxed copy of Pokémon snap with a bunch of N64 games and the console. I played it for a while but it was too slow for me. I will have to give it another go. I remember all the magazines were not saying good things about it. Both games you have done for overlooked I own sweet as

I felt these two best to respond to as a pair. Quite a few people have feelings like this towards the game and it makes sense. Due to the relaxed play style, it isn't many peoples cup of tea (or lemonade, water? Whatever you drink). Sadly, many magazine reviews were negative due to the same reasons. Lots of other N64 games were brilliant and are much more appealing to the adrenaline loving, deep-storyline, addictive parts of all of us. However, Snap is still great, it's just a very contrasting style of game, and if you can enjoy simpler games then it's definitely not one to miss!

Overlooked

The GameCube all together is Overlooked itself. Many people have never even seen one in person, never mind actually owned or played one. This is more of a shame than I can find words for because personally – don't judge me – the GameCube is my favourite console of all time. From the layout of the controller and how well it fits in your hand, to the brilliance of many of the games, I can't help but adore it. One of the best games that I've ever come across was Pokémon Colosseum, a title not known by many due to the platform. It was originally released in 2003 in Japan, because they always get releases earlier and I'll try and hide my jealousy, but it was released in the EU and America in 2004. Unlike the majority of Pokémon games, Colosseum uses an RPG play style. You play as a young man, known as Wes, however as with almost all Pokémon games, you can change this name to something you prefer. Also, unlike most Pokémon games, you are not the pinnacle of all that is good. You are, in fact, an ex-member of Team Snagem – the antagonist group of this title. The game begins with you stealing a piece of technology from the criminal syndicate and taking flight, with them close on your tail.

What makes it Overlooked?

Being on the GameCube, this is easily one of the main reasons that this game has been overlooked by many. The sad fact is that most people have either never had the means to play it, or have never heard of it due to having not looked into titles on a console they had no interest in. Another reason that people who could have played it didn't is due to it using an RPG system. I've heard a fair few comments over the years that people felt that this title was trying "too hard to be Zelda" and that the concept of a non-handheld Pokémon was too unfamiliar. Overall, the piece was well received, but a few bad comments slipped through as always. The animation was put down for being "too angular" and the overall gameplay was described as "terrible", one critic also complained that it seemed as though there had been a reuse of Pokémon Stadium animations which ruined the game.

Do I agree?

Not even slightly. As I've previously said, I feel the GameCube was not given nearly as much credit as it deserved. But, even if we ignore that and take a look at the critic comments, I find it hard to find any strong points. The animation being knocked down as being too angular is bizarre to me. I, myself, am a current animation student and find it hard to fault it. The animation style may not be as refined, smooth and realistic as many people have come to expect but it was never intended to be. It was intended to be somewhat blocky, cartoony and appealing to younger audiences as well as older as that's what Pokémon had always been. Although some use of Pokémon Stadium work may have been included, it had been improved upon and changed to fit to a brilliant overall game.

Looking at the Overlooked.

As said before, unlike previous titles, you're an ex-convict. You end up on the run from Team Snagem for having betrayed them by stealing an important piece of technology – the Snag Machine. Although a somewhat crude naming given "Team Snagem" as is, it's actually quite fitting. The Snag Machine allows you to catch, or "snag", Pokémon from other people. This is the only way that new Pokémon can be obtained in this title, as unlike previous titles, you cannot simply catch Pokémon in the wild. Although this may seem somewhat cruel at first, you are doing this for a noble purpose. Team Snagem has been capturing Pokémon and turning them into Shadow Pokémon, beings who emit dark purple auras due to having had their hearts closed. This causes them to become violent and uncaring, cannot gain experience or grow at all, and can ignore trainers and even injure the trainers or their fellow Pokémon instead of their opponents. Early into the story we learn that Team Snagem has paired with the Cipher Syndicate, a much more powerful group that poses a much greater threat. Wes, or whatever you've decided to name him, also pairs with a young Misty-resembling, ginger haired girl after saving her from being captured by Team Snagem. Although his irritability over this occurrence is clear at first, this quickly subsides after he learns that she has a unique ability – she can see the dark auras that the Shadow Pokémon emit. Now working together, you take it upon yourselves to go from town to town, snagging the Shadow Pokémon from whoever currently has them, fighting in competitions at Colosseum's that are featured in various towns, and trying to put an end to the Cipher Syndicates plans.

As much fun as stealing peoples Pokémon may seem, you are doing it to help them. As mentioned before, these Pokémon have had their hearts closed and can cause you many annoying problems due to this. Given that you're a nice person, you want to help these Pokémon. That's where the Celebi Shrine comes in. As you play with Pokémon, their hearts will begin to open and they will become friendlier. However, their hearts cannot truly open until the shadow has been lifted from them. To do this, you must take them to the Celebi Shrine in Agate Village. Here, the mystical Celebi that the town worships will show herself – which she never does – and proceeds to purify the Pokémon you bring that have had their heart opened enough. It truly is a lovely sentiment.

Now, I'm sure many of you are dying to know more about Wes, so here we go. Unlike Ash Ketchum, who we're all accustomed to from the Anime, Wes is a late teens, silver-haired heart throb who drives a Motorbike with a sidecar that his Pokémon ride in. These Pokémon become your starters, and unlike the previous titles where you get a choice, here, you don't. Your starters are an Espeon and an Umbreon. If you're like me, this will please you greatly. This also leads onto the battle style, as unlike previous titles, all of your battles will be in a 2v2 system. This means that you have much more freedom when considering your party, but also means that you have to strategize in a much different way so as to be able to come up with the best pairings possible. Later on in the game you get chances to obtain Legendary Pokémon, as always. In this title, they're the Dogs – Entei, Suicune and Raikou. Unlike most games though, you do not capture these in hidden settings, you steal them from other trainers. Sucks to be them.

The setting of the game is gorgeous. Each town is very unique and highly detailed. One of my favourite game settings ever is within the first real town you arrive at, Phenac City. This city is oasis themed, with pale sand-stone like brick work and water that flows throughout the entire city, making mini rivers and making the entire town into a giant fountain. This is a gorgeous set-up in the barren desert land that surrounds you and is emphasised by the gorgeous track that's played during your time here. The entire sound track for the game is to be admired, featuring the kind of beauty and detail that you would expect in a Final Fantasy game.

You're given many chances to test your abilities throughout the game. As you can easily tell from the name, there are many Colosseum's to be faced which are the equivalent of Gym's for this title. However, there are also many bosses to be faced as you begin to take down the various crime organisations and a 100-level, platform organised mountain, helpfully named Mt. Battle. Here, you can train your skills and significantly boost your levels. And, luckily, it doesn't become tiresome as you can save at several points as you climb the levels and head back to the atrium. The bosses can be difficult if you haven't trained enough so Mt. Battle gives the perfect way to combat this, especially given that you cannot level up with wild Pokémon battles – as there are none. The leaders of the crime rings will start to become familiar faces. One in particular is very memorable, known as Mirror B - a disco dancer with a two-toned afro who fights with Ludicolo that dance with him. He also has a very recognisable dance track that plays any time he's around and as you progress, you'll grow to either hate that sound as you know what it means, or love it due to the comedy that's about to occur with it.

All together this storyline makes it one of the most gripping Pokémon games ever made. Its unexpected twists and detailed plotline make it incredibly addictive. This is only made better by the gorgeous visuals, brilliant soundtrack and completely abstract play style from the norm. So, if you fancy something different from the normal games or if you happen to love a good old RPG, I'd advise this as one of the best.

That's it for this week. I hope you've enjoyed this column, as I always do, and I hope you look forward to seeing a lot more of me in future because I'M GETTING MY OWN COLUMN. Did I mention that already? Oops.

See you again next week!
comments powered by