411 Games Fact or Fiction 1.02.14: Xbox One vs PS4, Crowdsourcing, Watch Dogs, More
Posted by Daniel Anderson on 01.02.2014

Will Watch Dogs be a candidate for 2014's game of the year? Will we see a Half-Life or Left 4 Dead game this year? Will sales for the Xbox One or PS4 stay close to each other? 411ís Stephen Randle and Sean Garmer debate these topics and more!

Hello everyone and welcome to this week's edition of Fact or Fiction. As always, I am Daniel Anderson, and I hope everyone has had a good week. It is New Year's Day as I type this and I hope everyone has an excellent new year and celebrated safely. I figured to celebrate the new year, we should look back at 2013 and ahead at 2014 this week. Therefore all questions are relating to last year or the upcoming year. Anyway, this week we have 411's Adam Larck going up against Stephen Randle. Let's see what they have to say, shall we?


1.) You were pleased with the overall launches of the PS4 and Xbox One.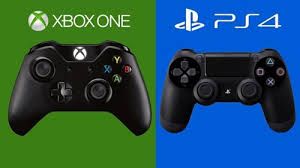 Adam Larck - Fact: Besides from a few glitches that I expected, it's gone relatively smooth. I'm sure Microsoft probably wants better numbers, but Sony seems to be having problems keeping up with demand. Both consoles have a few good titles, some mediocre and some you could ignore, which is normal for a launch library. Now, though, the focus will shift to the future and seeing what else can wow.

Stephen Randle - Fact: Sure, the exclusive lineups were mediocre, and Watch_Dogs got delayed, but that just meant that I had more time to play Assassin's Creed IV. So far, there haven't been any trends of massive hardware failure, and all anecdotal evidence I've heard says that both consoles are generally working as intended and creating enjoyable experiences every day. Frankly, it was as smooth a pair of console launches as I've ever seen, and based on early returns, this generation could be very impressive.

Score: 1 for 1 - One thing I think every fanboy can agree with (who am I kidding) is that both launches were handled extremely well. There were a few issues with both consoles, but the number of issues, for both consoles, were extremely low. Overall, I think is was one of the smoothest launches for consoles in a while.


2.) The surprising success of Star Citizen's crowdsourcing fundraising means we will see other, well known developers, to use the same method to fund "pet projects".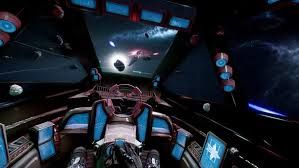 Adam Larck - Fact: I don't see why not. Mid-level developers still can't take risks on side projects without a sizable loss, so crowdfunding the project lets them try new games without that risk. I'm not sure how many we'll see, but I'm sure some will pop up.

Stephen Randle - Fiction: Smaller developers will continue to take to Kickstarter (and Steam Early Access) to at least partially fund their ideas, but as a general rule, I can't see the bigger teams either considering or needing to use crowdfunding for their games. Mostly, I think they'd be worried about PR blowback, as even tiny companies like Double Fine are seeing some grumbling about having two concurrent projects both being funded by donations, especially when it was revealed that Broken Age didn't raise enough money to finish the whole game, so if a larger, more recognized and better-funded studio tried to get fan money, there might be some questions about why they can't pony up their own dough.

Score: 1 for 2 - Crowdfunding has allowed a once dead gaming genre (space flight sims) to generate excitement and buzz. Granted, part of this is because of the name attached to the game. That being said, there is no reason another developer can't do the same thing for another game genre.


3.) Despite some excellent games and console launches, you feel that 2013 was an underwhelming year for video game releases.





Adam Larck - Fiction: I actually thought it was a fairly solid year for both bigger titles and especially indies. You had Metal Gear Rising, BioShock Infinite, Saints Row 4, the new launch lineups and some of your mainstays. Meanwhile, there were some great indie titles this year. I still love Rogue Legacy, Gone Home was an interesting experience, Stanly Parable was great and there were plenty more solid games out there. It was definitely a solid year for games.

Stephen Randle - Fiction: While there weren't any truly innovative titles, 2013 had more than its fair share of incredible games, many of which displayed the true power of the consoles they were released on, as companies stretched old technology to its absolute limits. Even more importantly, the independent game market continued to expand at an enormous rate, resulting in some of the most polished creative works ever seen (this is your usual reminder to go and play Gone Home, by the way). I mean, maybe there weren't that many titles for the Wii U, but even there, Mario 3D World was an absolute GOTY contender. Anyone who was underwhelmed by 2013's releases simply doesn't enjoy video games.

Score: 2 for 3 - Personally, I was happy with the games that were released this year. There were some excellent games released that people will be buying and playing for years to come.



---
*~Twitter Break!~*
411Mania
411Games
411Wrestling
411Movies & TV
411Music
411MMA
---
4.) 2014 will see an announcement for a new game in the Half Life or Left 4 Dead universes.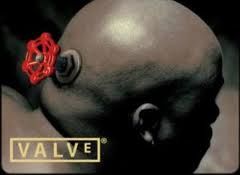 Stephen Randle - Fact: Even though I believe that Valve is mostly concentrating on the upcoming Steam Box, I'll play the odds that at least one of those games has to be nearing the end of development, or at least at the point where we might hear some actual news related to them. I mean, if screenshots taken of internal Valve forums are right, they're definitely working on both, and even if they won't be exclusive, I find it hard to believe that they wouldn't want to release their console with a new game from at least one of their flagship franchises.

Adam Larck - Fact: Probably not for Half-Life 3, unless they tie it in with the Steam Machines, but I could see Left 4 Dead 3. It already slightly leaked that they're testing levels for that game, so seeing an official announcement could be a very real possibility. Either way, I expect it to tie in with the first wave of Steam Machines releasing.

Score: 3 for 4 - I worry about fans of the series rioting if we don't hear anything on either game soon.


5.) At the end of 2014 Xbox One and PS4 console sales will still be fairly even.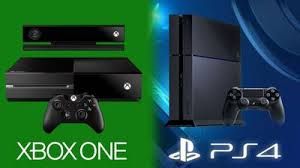 Stephen Randle - Fiction: Still? I was under the impression that PS4 was way ahead, and only not getting farther away because of shortages, which won't last forever. Okay, Sony homerism aside, as I was saying for a long time, a hundred bucks is a hundred bucks is a hundred bucks, and unless Microsoft releases an XBOne that costs $399 (they won't), or Titanfall becomes some sort of industry-changing once-in-a-lifetime release that outstrips every other Sony exclusive (it won't), or PS4's suddenly start spontaneously combusting (hopefully not, since I own one), I suspect the XBOne will be a comfortable #2 in console sales by the end of 2014. It won't be a big gap, but it will be there.

Adam Larck - Fact: I can see Sony keeping a lead, but I think sales will remain strong for both systems. Microsoft will have Halo coming out, Sony will have inFamous and who knows what else will be hitting the systems. Either way, system sales will remain strong throughout the year I think.

Score: 3 for 5 - So far console sales are pretty even. Unless there is some issue with supply (or an amazing exclusive game for either side) I don't see things changing throughout the year.


6.) Watch Dogs will not be a GOTY contender at the end of 2014.




Stephen Randle - Fiction: It may not win, but if it gets released, I feel like it will have enough momentum, whether it's a true game-changer or not, to at least get into the discussion for Game of the Year. I mean, unless it's a horribly broken piece of crap, but didn't the CEO just assure us that the only thing delaying it is that it was merely mostly awesome instead of totally awesome?

Adam Larck - Fiction: I think it has a good chance of being one. The gameplay still looks amazing and if all the features work as shown, it could be great. I've had an interest in this since announced two years ago, and even more so with the multiplayer options they showed with the tablet. It should be great. Hopefully, we can tell in a few months.

Score: 4 for 6 - I have a growing suspicion that Watch Dogs will be a disappointment when it finally releases. I really, really hope I am wrong, but the recent comments from Ubisoft has me worried. Hopefully, I am completely wrong and it turns out to be a great game, but who knows what will happen?

Bonus Question: What are you most looking forward to in 2014??

Stephen Randle - In all seriousness, I'm mostly looking forward to the games that haven't been announced yet. Yes, I want to play Second Son and find out more about The Order and Destiny and The Crew, but there are still games that will come out in 2014 that we know virtually nothing about. Will we get Uncharted 4 this year? Mass Effect 4? Fallout 4? Man, that's a lot of fours. What about Tomb Raider 2? So many things to anticipate, so many possibilities that we don't even know yet. I can't wait.

Adam Larck - More titles for the PS4 and Xbox One. I know they'll come, but I'd like a reason to get the Xbox One and more justification for the PS4. The free games are nice from PSN and free-to-play titles, but no games out right now make me want to rush out and buy a system. Now that the launch is over, titles need to start coming to make the purchases worth it.

That wraps up this week's edition of Fact or Fiction. Stephen and Adam went 4 for 6 falling agreeing more than they disagreed. Let me take a second to promote Co-Operative Multiplayer, the podcast myself and other 411 writers take part in.



I hope everyone has a good week, and until next week, happy gaming.

comments powered by