SPOTLIGHTS
Ask 411 Games 01.13.14: JRPG's, Flashback and more!
Posted by Stewart Lange on 01.13.2014

Was Final Fantasy VII the peak of the JRPG genre? What happened to the planned PS3 game Until Dawn? Will we get a compilation of classic Odyssey 2 games? All this and more covered this week in Ask 411 Games!

Hello everyone and welcome to another Ask 411 Games! Last week saw not so much my triumphant return as the column's triumphant return and I'm happy to report that I got a lot of positive feedback that it was back. Hopefully, I'm able to give you the column that you want and don't tarnish the memory of a once-great 411 mainstay. If I do, I'm sure you lot will let me know by virtue of nasty emails and comments.

This week I've been totally hooked on Diablo 3, a game I picked up because I had a voucher I just wanted to spend and not hold on to for something better coming out, but I have to say I'm thoroughly enjoying it! I'm levelling up a barbarian on my normal playthrough and looking forward to taking on hardcore mode. How well I do will be another story, but with any luck I'll be pretty overpowered by then so it'll be fine. I still have a huge backlog to catch up with from last year, with me buying a few too many games on the Xbox Live sale, but I think Diablo will get me through until Thief arrives and I can wet myself with excitement over that. It really, really does look THAT good.

We're going to get the banner in a second, but feel it's shrouded in controversy! I hadn't realised that G-Walla had designed the old one! First off, it was awesome man, but I feel like I have to move the column to being my own. Secondly, I have a long standing arrangement on banners so in the meantime I'll keep this one. Thanks for joining my reboot though and hopefully this becomes a fun column to read once more.




Last week I was inundated with comments from you guys, so thank you very much! A few questions, a few criticisms and a lot of you glad to see Ask 411 back in the games zone! Let's make sure and make it a success so if you have any questions for the column, be sure to email me at Stewart.411Games@Gmail.com or leave them in the comments section.

Jeff Bailey- Will we ever get the rest of the 'Every Console Ever' thing that Sforcina started>

If there's one thing that us 411 writers are good at, it's not finishi...........




That's right, Glad0s is my sarcasm icon.

But no, I have no plans to continue anything that Q started. This is a fresh start, but if he ever wants to finish it I'll be happy to take a week or two off. Pretty sure he'll pass, though.

WvW- LoZ is the best all time video game franchise.

Fair play, I knew I'd get some slack for leaving things off, but truth is I've never been that into Zelda. I'm really struggling to dig the new one on the 3DS, not sure about the GotY hype it's been getting.

Megalomaniac- I feel bad for you that you saved up your money for a system that was virtually dead on arrival. That sucks, bro.

I still don't see it that way. The Saturn has some amazing games on it, most of them are collectable and a bit rare and really the only criticisms I can throw at the system is that the boxes (in the UK, at least) were either so flimsy they'd disintegrate or they'd be too hard to open.

We're going to go ahead with Name That Game in a second, but I'm actually going to field my FIRST QUESTION from a reader in my reboot of ASK 411 GAMES!

Robert DarthMortis- Do we really need a trivia contest?

YES.




Last week's winner was cally033 who correctly called it with MegaMan. Well done and as promised, you win 50 internets. See if any of you can get this one:

I've had 14 games developed by 13 different studios. I had a 20 year career that started badly and ended pretty badly too. My theme song was performed by band who sang about "the whole world" and UFO conspiracies. My voice is provided by a guy who's surname is the correct spelling of his first name and I've not aged a day despite my wild lifestyle. Who am I?

Bring on the questions!

Leading the charge this week, we have WCW and Wrestlecrap veteran Shockmaster with a PS3 question. Wow, getting to write about a game less than 15 years old...... these are the days of my life.

A PS3 game was coming up titled "Until Dawn," with a survival horror plot involving a group of teens staying at a cabin in the woods. It seemed to just drop off the map with no official mention of it's fate. Has it been cancelled or what?

So, a pretty cool premise for a game, but in November 2013, pictures leaked online from customer service emails sent by Amazon that stated:

"We recently learned that the manufacturer of Until Dawn – PlayStation 3 cancelled this release and it will not be available for purchase. As a result, we've cancelled the item from your pre-order and you have not been charged."

Once you get an email like that, you'd normally start thinking that you wouldn't be seeing the game you'd pre-ordered. However, in December 2013, Supermassive Games, who have only made party games and a Doctor Who tie-in to date, released a statement saying the team would be able to reveal more in 2014 and the project was "definitely" not cancelled although it clearly would not be coming out it 2013 any more. The team are all excited about what they are creating and they've revealed that the Playstation Move controller would be integrated as a flashlight, which makes me wonder if it's going to be a little bit Alan Wake-esque, but it certainly seems promising and we're likely to see an announcement on the game over the next few weeks!

For an idea of how long it's been since the game was announced, it was previewed at Gamescon alongside The Last of Us.





411's very own "zone-roamer" Todd Vote takes a break from dipping his toe into all of the Year-End awards to ask a question of his own.

Why have we never seen any compilations that feature games from the Magnavox Odyssey 2? There was a while there were classic compilations were all the rage, yet we never saw anything from that old dinosaur of a system.

The first thing I'd say about this topic and believe me when I say I love retro games, is that in my opinion, retro gaming for 90% of the casual games market begins with Mario, Zelda and Sonic. Anything older than that begins and ends with Space Invaders and Pacman. I'm not saying that is the way it should be and trust me, I know that's not the case, but in the big bad world nobody is really that bothered to play something that looks that old. This is problem number one, because I'm not sure what game publisher would pick releasing a compilation of games that'd probably be better served as downloadable releases, or even worse, freeware.





That was the opinion portion of my answer, but here's what I would suggest the real answer is. One of the features of the Magnavox consoles was that they were made up of removable circuit cards that could be individually purchased and changed so that you could tailor a game more to your requirements. There were around 60 games created for the Odyssey 2, and not only could they be tweaked depending on your individual chipset setup, which would create a massive headache, some of the biggest selling titles for the system were- how can I put this delicately and in a completely non-libellous manner- pretty much carbon copies of popular Atari titles. If you don't believe me, watch that video that I posted. So, to my mind, there are 3 big issues preventing a compilation of Odyssey titles, with the major one for publishers likely being the current copyright laws that will cover Pacman and Space Invaders.

Next up, I have a pretty loaded question from TEK about a subject I know a lot of my readers and indeed I am pretty torn on.

When do you think JRPGs peaked as a genre? And do you think that JRPGs no longer have a place in modern western society?

Talk about creating an atmosphere, huh? I've had a strange relationship with them over the years, having been so taken with Final Fantasy VII that I spent over a year grinding at it, trying to discover every single secret and I did the same thing with X. The instalments in between did absolutely nothing for me. Recent games like Lost Odyssey and Star Ocean didn't do anything for me, but I enjoyed Kingdom Hearts despite not being a fan of Disney either. Now, I know that hardcore JRPG fans won't class most, or indeed any of these as the go-to genre titles, or even part of it whatsoever, but I need to feel like a game really grabs me straight away to enjoy it. That was my biggest problem with FFXIII, was that it just didn't excite me straight away and I just stopped bothering. Now, let me split the question in two. The first half is about when the genre peaked. I'll hit that first.





As far as overall popularity, I'd find it pretty hard to look past Final Fantasy VII as being the peak for the JRPG. It sold nearly 10 million copies worldwide making it the largest selling JRPG of all time and the second biggest seller on the PS1 full stop. Now, one thing that may contradict this statement is that even just looking at the few years around FF7 (I'm not using Roman numerals anymore) saw releases that sold well, just not comparatively. Breath of Fire, Grandia and Wild Arms did well as far as the studios were concerned, they just didn't sell blockbuster numbers in the grand scheme of things.

As far as quality goes, I'd be hard pressed to look past the same era of gaming. I'm not suggesting there weren't fantastic JRPG titles released before or after the PS1, far from it. Earthbound, Chrono Trigger before hand and even as recently as Tales of Vesperia and Ni no Kuni, there have been games in the genre that have been extremely well received by critics and fans alike. My reckoning is for the PS1 era to be the peak of the JRPG in quality is basically that if you throw enough shit at a wall, some of it will stick. For every Quest 64 that came out around that time, you'd get a Suikoden. I'm not going to claim myself as an expert on Japanese RPG games, but I'm sure you can get the angle I'm coming from.

The second part of your question is pretty easy for me. For those of you with short memories, it was if the JRPG still has a place in modern Western society. Short answer to that would be no. The genre has definitely declined in exposure but one look over the sales and you'll see that the games are doing pretty well, despite how they may be received by the fans. Mass Effect 2 was in fact outsold by both FF13 and Dragon Quest 9, a DS exclusive, no less, but you wouldn't know that because of the overall hype received by the Bioware title. Truth is, there's always going to be fans of the Japanese style of RPG in the "Western" world, and as long as that remains true, I'm sure we'll continue to see them released. While I don't think it's likely that we'll see another Final Fantasy 7 in terms of sheer numbers, I'm confident they'll continue to be released, bought and do very well for their respective companies while flying underneath the radar created by AAA releases like Call of Duty and your annual sports titles.

If you buy them, they will come.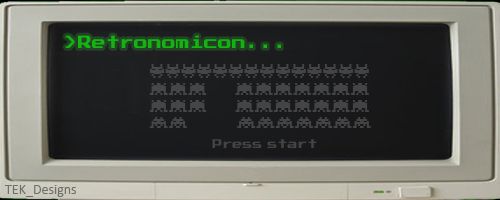 Wait, what? Didn't this column end a couple of weeks ago? Yes, it did. But you know what? I'm just going to continue it as a little footnote as a thank you to everyone who supported me and sent me supportive messages asking that I continued to write it! It's not going to be anything like the scale of the old column, hell, it's basically going to fill you in on my collecting habits and feature a video of my favourite pick up of the week, but it's something, right? Exactly.

This week, I've been getting back into trading games. For those of you unaware, I help admin the European wing of the Retro Collective on Instagram, an ever-growing community of game collectors and traders all over the world, who share their finds and trade games with one another. I received a couple of games this week, which were Legend of Zelda: A Link to the Past and Flashback for the Mega Drive/Genesis, both of which were complete in their box. I figured it'd be as good a time as any to share a video of the classic Flashback. Enjoy.






---


That's all for this week, I hope you enjoyed the column and are willing to give me a few weeks to find a format that really clicks. Search Facebook for Ask 411 Games and like the page, send any questions to Stewart.411Games@gmail.com or feel free to leave any comments you want to share in the box below. I appreciate any feedback as long as it's constructive, but remember folks. Every time you leave a negative comment on 411, a baby eagle loses it's wings. It's on your conscience. Have a great week and I'll see you all in seven!
comments powered by