SPOTLIGHTS
411 Games Fact or Fiction 1.23.14: SimCity, RBI Baseball, Wii U, More
Posted by Daniel Anderson on 01.23.2014

Are we surprised that Driveclub has been delayed? Will the Wii U be Nintendo's last major console? Will RBI Baseball be a good game? 411ís Stephen Randle and Jeremy Thomas debate these topics and more!

Hello everyone and welcome to this week's edition of Fact or Fiction. As always, I am Daniel Anderson, and I hope everyone has had a good week. There has been a lot of Nintendo news this past week. A lot of people are saying Nintendo is dead. I disagree, but that is just my opinion. Anyway, this week we have 411's Jeremy Thomas going up against Stephen Randle. Let's see what they have to say, shall we?


1.) You think the Wii U will be Nintendo's last big console.




Jeremy Thomas - Fact: I've been saying this for a while now. Nintendo's been on a downward spiral in terms of its console for some time. The Wii was a great seller, but it wasn't a console that was made with the long game in mind and you could certainly see cracks in the company's armor when looking at it. It was a lesser console to the Xbox 360 and PS3 with the 576i max video resolution, lack of DVD playback and so on, but it sold due to gimmick value. Nintendo thought they could get away with the same on the Wii U by delivering a console that was guaranteed to be lesser than the Xbox One and PS4, but have the gimmick of the GamePad. Unfortunately for them it failed and they sold less than half their estimate of consoles for the year. I think the Wii U will be our last; we might get one more stop-gap console but this will be the last major one.

Stephen Randle - Fact: I've been out on this limb for a while now, and I'm going to stay out here until they actually announce another console. Until then, I maintain that Nintendo should basically take the Wii U out back and shoot it, and stick to the handheld market where they are unquestionably dominant. They should also license out their first party stuff to the other consoles, but they seem pretty adamant about not doing that, which is a shame. In any event, it's very hard to see the Nintendo having another entry into the next console generation unless some massive changes happen to their internal direction that leads to a system that is comparable to Sony and Microsoft from any perspective.

Score: 1 for 1 - Nintendo is in an odd place for a video game company. Their handheld success lets them take chances on consoles. They are learning that people are not going to buy a console just because it has Nintendo on it. I think Nintendo is going to release another console and it will be on par, graphically, with the other consoles that are out, and will be easier to program for. Getting third party games will help them out a lot when it comes to sales.


2.) You were surprised to hear that the Xbox One beat the PS4 in the December NPDs.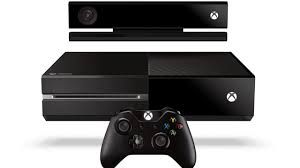 Jeremy Thomas - Fiction: This is not to say I expected the Xbox One to beat the PS4, but neither result would have particularly surprised me. The two consoles will stay more or less neck-and-neck throughout the year, with one winning one month and the other winning later. This will especially be the case until the next wave of games come out, along with the first major system updates. One might take the lead at that point, but right now I wasn't surprised that Microsoft won the month at all.

Stephen Randle - Fiction: All three companies managed to find data to show that they won in December. Sony chose worldwide overall sales, Microsoft chose the NPDs (which, by the way, only account for US sales, which is Microsoft's strongest market, while Sony hasn't even launched in one of their strongest), and Nintendo went with "well, we did sell more in December than we had in any month before now so...yay?" Everyone's going to interpret the numbers in a way that makes them look good (which they should, that's just good marketing), and this is the one that worked for Microsoft.

Score: 2 for 2 - I was surprised hearing this, but I really shouldn't have been. I did not think that the Xbox One sold as well as it did in December. I am glad to see both consoles doing well.


3.) You are surprised that Driveclub will no longer be a PS4 launch title in Japan.




Jeremy Thomas - Fact: Mildly surprised. I mean, delays in the launch titles of the current generation are nothing new at this point, but I am rather surprised that this was done so close to the launch date. Driveclub has been announced for almost a year now and you would think that if they knew they had to delay it, they would have given consumers a little more of a heads up. This is the second time it has been bumped (it was supposed to be a North American PS4 launch title too) and that's the point where I think you should start to get at least a wee bit concerned.

Stephen Randle - Fiction: We've gotten absolutely no info about this game since it was delayed from the PS4's North American launch, which is never a good sign for an imminent launch. Maybe they're having trouble getting the master copy away from the guy who did their E3 presentation, because man, he loved cars to a scary degree. I don't know, I'm just spitballing here. The fact that it never got a firm launch date after the initial delay other than "early 2014" for North America would suggest that, much like Watch_Dogs, the game may very well be incredibly broken or unfinished.

Score: 2 for 3 - I had actually forgotten about this game until I saw the news. That basically says all it needs to.



---
*~Twitter Break!~*
411Mania
411Games
411Wrestling
411Movies & TV
411Music
411MMA
---
4.) You were happy to hear that No Man's Sky will not be delayed due to the flood in the developer's office.


Stephen Randle - Fact: The entire concept could be incredible, and a huge accomplishment in gaming, especially given the small team involved. The fact that the entire thing might have been wiped out due to a natural disaster would have been a tragedy...well, to the world of gaming, anyway. Nobody would have wanted to see a group of people who had worked so hard to create something so massive in scope forced to abandon it due to something they had absolutely no control over.

Jeremy Thomas - Fact: I know very little about No Man's Sky, to be honest. I did some Googling for the purposes of this column, and it looks interesting, though I would have to do some more research before I would say that I'm interested in it. That being said, in a year where delays have consistently been big news, I'm definitely glad to hear that there's one which is coming out on time. Hello Games is to be admired for being able to keep to their schedule after such a serious loss of infrastructure; they have absolutely earned my respect. I can't lie, I'm a little more interested in this game than I might otherwise be simply because Hello is so dedicated to hitting their launch date.

Score: 3 for 4 - I was surprised hearing that there wouldn't be a delay due to the flood. I hope the game comes out on time and is as good as it is billed to be.


5.) There is no chance of RBI Baseball being a good game when it releases this year.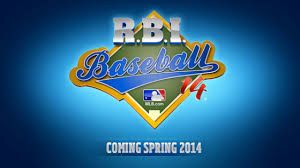 Stephen Randle - Fiction: There's always a chance. If it's anything like the original, it can coast on nostalgia and the fact that it's actually got the MLB license behind it. I would love to see a simpler, old-school baseball game and you have to think that making a more arcade-style game would be a lot harder to screw up than trying to compete with The Show on a hyper-simluation level.

Jeremy Thomas - Fiction: Is there a chance? Absolutely. There's always a chance. Hell, there was a chance that Tyler Perry's A Madea Christmas was going to be an Oscar-caliber film. It wasn't remotely likely, but it was possible. Now, that being said, I'm not going to lie. When I saw the news that MLBAM was reviving the franchise, the first thing I did was give a little surprised laugh. And let's face it; these guys may be fine with streaming video services, but they've never made a video game before. Jumping into a major franchise game for next-gen consoles and mobile devices isn't the way to start. So I do not expect this to be a good game (especially with less than a year's development time), but there's always a chance if they hire the right people and the stars align in the right order.

Score: 4 for 5 - I hope it will be a fun game, but I have my doubts based on the unexpected announcement.


6.) You are surprised SimCity is finally getting an offline mode.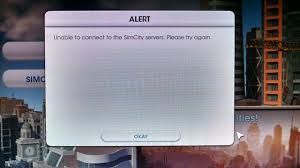 Stephen Randle - Fact: Mostly because they told us it was impossible (which, admittedly, everyone knew was bullshit) and so you would assume that they wouldn't bother trying and just let dedicated (i.e. insane) people try and mod it in on their owns. I give EA credit for trying to fix this busted game, but I feel like SimCity is so far gone that they'd be much better off cutting bait and putting those resources towards something that isn't a lost cause.

Jeremy Thomas - Fact: I'm more surprised that it hasn't already. To be frank, SimCity fell off my radar after all the hubbub died about the online launch issues and I figured at some point it had probably added one, since I didn't hear people complaining much at this point. As it turns out, I was wrong. So my surprise mostly comes at the fact that EA took almost a year to introduce an offline mode, and that people aren't screaming loud enough to be heard all the way across the world about it. That's asinine. But hey, good for them on getting to the heart of the only ten months after the game was released, I suppose.

Score: 5 for 6 - I do not see how this helps EA at all. First, they said it was impossible, and now they go back on what they said. People who wanted to play the game stuck with it through all of the difficulties it had, and I do not see people picking it up now. It seems, to me anyway, a matter of too little, too late.

Bonus Question: Feel free to talk about whatever you feel like.

Stephen Randle - The Leafs have won six in a row! Suck it, advanced stats! Also, early word is that Broken Age's first part is pretty awesome, so I can't wait for it to release to the general public on the 28th. Plus, The Wolf Among Us is coming in early February. I'm going to overdose on awesome adventure games!

Jeremy Thomas - Make sure you guys check out 411's ongoing Top 25 Albums of 2013 feature in the Music Zone this week! Part four with #10 through #6 should be live on the site by the time you read this. In other news, I'm on a "go back and finish my old games" kick right now and am working my way through the Magic: The Gathering campaign modes. I had forgotten how much I hate red direct-damage decks from my days playing it with the actual cards. Cheese masters FTL.

That wraps up this week's edition of Fact or Fiction. Stephen and Jeremy went 5 for 6 falling one question short of a perfect score. I hope everyone has a good week, and until next week, happy gaming.

comments powered by