SPOTLIGHTS
Ask 411 Games 1.27.14: Female Characters, Atari Jaguar, More
Posted by Stewart Lange on 01.27.2014

Is Elizabeth from Bioshock Infinite one of the best female video game characters? Why did the Atari Jaguar have such a large controller? Why did Sega choose to keep games out of the US? All this and more covered this week in Ask 411 Games!

Hello and welcome everyone to another edition of Ask 411 Games! It's been great doing this for you every Monday and fantastic to hear your feedback! I'll probably be in a place to stop gushing now, so expect this to be the last time. We're about to hit one month of the reboot of Ask 411 Games so make sure that any questions you may have about games, gaming, life or otherwise get sent to me in the comments, via the Facebook page or by emailing Stewart.411Games@Gmail.com. Remember, the column is ONLY AS GOOD AS YOUR QUESTIONS so send them over!

Why should I fill this space with more rubbish when I could just get to the beef of the column? Because, to the right there is probably an advert for a local bank or Amazon deal and I need to get past it. I've not been playing much recently, but I have started on my old Farcry 3 save game. I didn't finish it when it came out as I got fed up being attacked by pigs trying to take over an outpost, but I'll try and at least finish the main game. Until Thief comes out I think I'll take a break from smashing through my backlog and catch up on some movies I've not seen yet. Jack Reacher, Elysium and a few others are sitting on my "to watch" pile AKA Netflix, so I think I'll concentrate on that, since I just caught up with the Fast and Furious movies. I gave up on Tokyo Drift but the "reboot" movies haven't been bad. Watchable garbage, of course, but still fun.

Wow, I'm really rambling. Let's just get on with this, whether I'm past the advert or not! What an absolute rebel! Hit my banner!




CORRECTIONS

I've decided to replace the feedback section with the more accurate corrections section. Since I figured that a large majority of my comments would be either questions or answers to Name That Game (more on that later) and since I'm now officially backlogged with questions, this seems to make sense. Last week, I spoke about why there were no Crash Bandicoot games on the PS3 and reader PhoenixZero nailed my answer into the floor. Hey, I'm still finding my feet here, I'd rather be corrected and admit I'm wrong than just bash on regardless!

Naughty Dog never owned Crash just as Insomniac never owned Spyro, both were made while under contract with Universal Interactive to make games and once the contract was up ND and Insomniac left and joined Sony which eventually bought Naughty Dog while Insomniac was basically a second party until recently. The rights never really went through any other publisher after Vivendi bought Universal's parent company. There was just name changes and eventually all of Vivendi's game divisions and game IP rights IIRC, were merged into Activision. Then later Vivendi merged Activision and Blizzard together and thanks to Blizzard still having significant value they didn't get fully absorbed and we got Activision-Blizzard. But in the end while a publisher name might have changed the holder of the rights really only changed once, or well twice now that Activision is independent of Vivendi again.

So there you have it. Also covered last week was the ease of piracy in consoles. I maintain my answer that the PS1 had the perfect blend of ease and availability of copied games, but you plenty of you guys were dead on with some of your contributions. lorddarius and TheCountofIncognito were able to come up with some themselves.

The Sega Dreamcast was another that was really easy to pirate or get pirated games for. It didn't even need a mod chip...

The Sega CD and Turbo Duo were even easier to pirate for than the PS1. Not a thing had to be done. Just burn copies of the discs and play them on the completely unmodified console. Of course, CD burning hardware was less common in those days, to say the least.

Like I say, I maintain the PS1 was the more commonly pirated console. I "had friends" with more copied PS1 games than there are Sega CD titles. The Dreamcast was very easy too.

I hear.




It wasn't exactly the answer I was looking for, but John Travis was the first person with an answer for last week's puzzle.

I've trained in martial arts since I was 7- Taught by his father.
I'm a Sagittarius who has also been seen karting and playing American Football- Sega All Stars Racing and ESPN NFL Football.
Before settling on my preferred mode of transport, I drove a forklift truck- Working in the docks.
I once lived in a town that shares a name with the Granite City in Scotland- Aberdeen, Hong Kong.
I may never leave the quarry- JUST GIVE US A THIRD GAME ALREADY!

The answer of course was Ryo Hazuki, but I'll take Shenmue as an acceptable answer. I will be looking for specific characters going forward though, guys. Here is this week's riddle- character only, remember!

I work in a bar serving men all day long, but they won't mess with me. I'm now 26 years old and my vital statistics are 36-24-35. My next door neighbour is one of my best friends I've never had a problem making new ones, despite being shy on the surface. I lost my mother when I was young but never fully accepted that she had passed away until I nearly died trying to find her. Who am I?

Slightly tougher one this week, but I'm sure some of you can get it! Answer in the comments section below!

BRING ON THE QUESTIONS!

I got a huge number of questions this week, so let's start with a fairly straightforward one from the one and only Voice of Logic-

WTF was the deal with the controller for the Atari Jaguar? Why did it have the normal controller look, then the number keys at the bottom?

You mean apart from the fact it was completely AWESOME? (No Glad0s).





Worst commercial ever. Anyway, if you don't know what the Jaguar pad looked like, check out that video. The controller had a telephone style number pad at the bottom that wasn't very well integrated with a lot of games, but makes a lot more sense if you drop the numbers from the equation. The extra buttons could be used, in driving games like Chequered Flag to change the camera angle and even swap your guns on Doom. Titles developed for the Jag like Battlesphere were able to use it (well, I may add) for other things like selecting ships and so on. The fact is, the standard Jaguar pad only had 3 buttons, not including start and "select," or the D-Pad. The execution wasn't phenomenal, but it was essentially an early equivalent of the D-Pad on the 360 controller, used more for hot-keys than actually controlling your game.

Speaking of controllers, next up is my man GVIL with an opinion based question.

I know you said that your best consoles are the Master System and Dreamcast, but what system has the best controller?

Master System and Dreamcast, NEXT.




I do love the Dreamcast pad, but if I'm being completely honest, I think the 360 pad is perfect. I have mine with the chatpad constantly on (going pad to the mega-button Jaguar pad) so the size is pretty familiar but for me, the layout is just perfect.

That said, it doesn't have a removable LCD screen that you can carry around and use as a Tamagotchi, does it? Dreamcast wins again.

I'll answer a quick double from 411 newcomer and my friend, Cara Alex Brown, be sure to check out her Overlooked column in my old slot every Friday!

What is your favourite limited edition console?

I own a complete in box version of this-




It's just gorgeous and easily my favourite limited edition console.

I'd be really interested to know what everyone else has that is really cool, please share in the comments or email me pictures! Cara also wanted to know....

Who is your favourite female character?

This is a three way tie.....




Sorry. Really sorry.

Anyway, it's between Chell from Portal, Aerith from FF7 and Elizabeth from Bioshock Infinite. All integral characters, not exploited or anything and all from amazing games.

Thanks to Cara, but how about I look at an Overlooked franchise courtesy of a question from Katamari Damacy?

Who owns the Yakuza franchise rights in the USA/EUR and what reason does Sega have for not localizing Yakuza 5 and Yakuza Restoration on the PS4?

Ah, the Yakuza games. The spiritual successor to Shenmue, no? Let's look at some gameplay quickly.





The franchise rights for Yakuza are owned entirely by Sega not just in Japan, but worldwide. Unfortunately for the Western world, Sega also decided that sales were so low outside of Japan it just wasn't worth continuing to release the games over here. The game we would know as Yakuza 5, Ryu Ga Gotoku scraped over the half a million sales mark in Japan so it wasn't even considered a success over there. To put it in perspective, the game sold less than half the copies that Monster Hunter 3 sold over there, so despite impressive review scores, money is what matters and if the game just isn't making it, then the studio isn't going to view it as a priority any more. It's a shame as I loved the first two Yakuza games. 3 & 4 were released for the PS3 here after I'd moved away from Sony, but if they were to even release a compilation for the 360, I'd jump all over it. Maybe that'd be what it would take for them to consider re-starting the franchise. I'm sure we'll see it again, but only once it suits Sega. If the money isn't there, I'm sure they don't need to find any other reason.

Strangely, this also answers a question from CountofIncognito, sort of.

Perhaps a question to inspire you. As a fellow Sega fanboy, why do you suppose Sega left many of their best games as Japan exclusives when their consoles often sold better in other markets than they did at home in Japan?

The problem with Sega selling so many consoles outside of the Japanese market was that they were too short sighted to see their potential market outside of Sonic, at least to a degree. In the U.S and U.K markets, Sonic the Hedgehog was a sure fire console-seller and made up the majority of software sales for the Genesis. Since Sega liked to stay one step behind Nintendo at this point in time, they would sit back and watch as Earthbound, as an example of a popular Japanese release would come out for the SNES and not do Mario numbers. Believe it or not, Sega used to be a smart company. If they didn't think they'd make money from a game, it would be ported over here.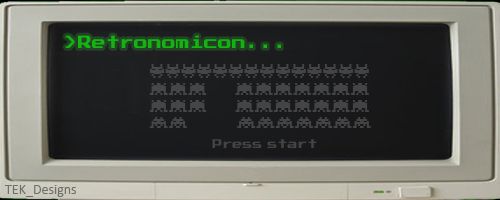 What an awful week for collecting. Aside from a few trades coming through, I got nothing this week. So, this week's featured game is going to just be the phenomenal Under a Killing Moon.






---


That's all for this week, I hope you enjoyed the column! If you asked me a question I didn't answer, don't worry as I'm going to be working through them all soon enough. Send any questions you have to Stewart.411Games@gmail.com and I'll do my best to answer them all next week! Right, I have Royal Rumble results to avoid, so take it easy and peace out!
comments powered by