SPOTLIGHTS
411 Games Fact or Fiction 1.30.14: Alien: Isolation, Second Son, Candy Crush, More
Posted by Daniel Anderson on 01.30.2014

Will Alien: Isolation be better than Colonial Marines? Should King be able to copyright the word "candy?" Are we surprised that Second Son won't have multiplayer? 411ís Stephen Randle and Adam Larck debate these topics and more!

Hello everyone and welcome to this week's edition of Fact or Fiction. As always, I am Daniel Anderson, and I hope everyone has had a good week. Anyone else getting tired of waiting until February or March for some good new game releases? I hate trying to be patient. At least we have wrestling to keep us entertained. I mean it isn't like a company would give the middle finger to the fans by having their clear fan favorite in the opening match of a PPV and then keep him off the PPV even though there is a Royal Rumble match. That would be insane wouldn't it? Anyway, this week we have 411's Adam Larck going up against Stephen Randle. Let's see what they have to say, shall we?


1.) Candy Crush devs are right to trademark the word "candy."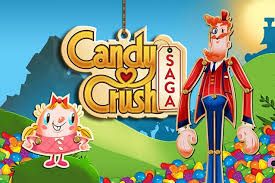 Adam Larck - Fiction: I can understand copyrighting the name as a whole, but candy can be used for a wide interpretation of things. Trademarking such a commonly used word is ridiculous. Hopefully, the trademark never gets used except in cases where the name can really be mistaken, and not the problems like The Banner Saga is already seen.

Stephen Randle - Fact: They have every right to attempt to do so. It's their time and money, after all. Of course, this attempt to trademark such a general term will likely not succeed and is a ridiculous waste of time that could be better spent coming off with another Facebook game that copies other, more popular franchises like Bejeweled or Farmville. Seriously, you'd think they think they invented the "match three" game or something. Hey, maybe they can try to trademark that.

Score: 0 for 1 - I think this was a good move to try just because you see a lot of games with the word "candy" in the name to try and fool people into thinking it is the game they are looking for. Just for fun, I logged onto the Play Store and a search for the word "candy" turned up over 250 games with the word "candy" in the title. I can understand them wanting to get a copyright on "candy" with those results.


2.) You expected Infamous: Second Son to have a multiplayer.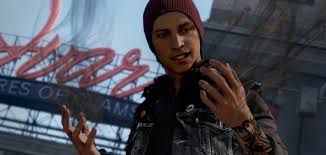 Adam Larck - Fiction: The series really doesn't need it. It's been a great single player experience, so why shoehorn in multiplayer like what BioShock 2 got. Keep a solid single player mode and let gamers enjoy that.

Stephen Randle - Fiction: I mean, I guess I expect every game to have multiplayer whether it needs it or not these days, but inFamous isn't really one of those games where I go "yeah, it should totally have multiplayer", because it's the type of game where the single player story mode should be the focus. Good on the developers for choosing to put all their efforts into that instead of trying to cram an unnecessary deathmatch option in. Seriously, a game like this isn't even going to come close to pulling the online numbers of the dedicated multiplayer games like CoD or the upcoming Titanfall, so why bother trying?

Score: 1 for 2 - I was surprised to hear it, but only because I figured it would get thrown in no matter what. Good for them not trying to force a multiplayer into the game.


3.) You like SOE's new online pricing plan for PC (access to all PC online games for one subscription).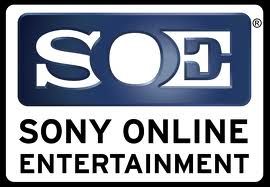 Adam Larck - Fact: That's a great idea. More people may be apt to buy a plan if they know they can get benefits for all SOE games. Will a lot of people use it on multiple games? Doubtful, but that extra sale still helps the team in the long run.

Stephen Randle - Fiction: I wouldn't be adverse to such an option if I believed that SOE had enough PC MMOs to make such a thing worthwhile. At the moment, with the news we have, it looks like this will currently cover Planetside 2, Everquest and EQ2, Vanguard, and DC Universe, with Everquest Next likely to be added when it comes out. Yeah, I'm not playing any of those, and even if I were, I'm one of those people who are usually content to stick to the free-to-play portion of the game. There's just nothing here for me.

Score: 1 for 3 - I like this idea mostly because I have played DCUO and would be willing to try out the other games if I didn't have to pay anything more. I think you will see people try out some of the other games included in this, just to keep from being bored if nothing else.



---
*~Twitter Break!~*
411Mania
411Games
411Wrestling
411Movies & TV
411Music
411MMA
---
4.) Microsoft buying the rights for Gears of War surprised you.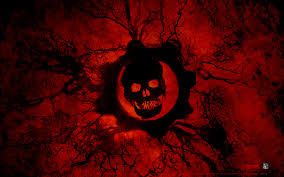 Stephen Randle - Fiction: Microsoft needs some big exclusives, and Gears of War was one of their biggest on the 360. I assume they locked it up so that the franchise couldn't end up on the PS4, and it's a smart move for them to do so. Whether or not there's any juice left in the franchise (that last game was pretty dull) is another story altogether.

Adam Larck - Fiction: Gears of War has been a huge exclusive series for them. Of course Microsoft wants to make sure the series stays with the Xbox. This was a protection of an exclusive IP to keep Sony from getting its own title in the series.

Score: 2 for 4 - Maybe I was wrong to be surprised when I heard this. I figured Microsoft would just pay to keep it an exclusive title instead of buying the rights outright.


5.) You believe Alien: Isolation devs when they say they have learned from Colonial Marines.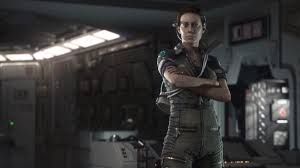 Stephen Randle - Fact: Let's just say that I believe that they believe that they've learned something. Of course, if you really needed to learn the lesson "don't make a crappy game" in order to develop your own game, then maybe there's a deeper issue. Isolation looks like a completely different game, in any event, so the only real comparable is the license being used. Of course, in the same vein, it's likely going to get compared to the last game out the door, which, unfortunately, is Colonial Marines, so it's good to get out ahead of the comparisons and distance yourself as much as possible from that failure.

Adam Larck - Fact: I'm going to hold out hope right now. They have to have learned something from the mess that was Colonial Marines. Sure, it looks good now, but so did CM when it first started out. Let's just hope that they learned not to release staged trailers on a game, and show the game off early and often.

Score: 3 for 5 - I really hope they learned a lesson. We will just have to wait and see if they really did or not.


6.) EA and Microsoft allegedly paying Youtubers for positive reviews, while shady, is not overtly wrong to do.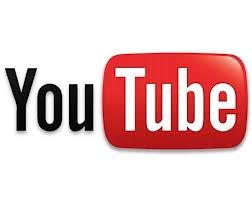 Stephen Randle - Fiction: I mean, I love free money as much as the next guy, but I'd like to believe that reviews of products aren't being purchased. I don't believe it, because obviously it's not true, but I would like to. Review copies are one thing, but paying for review scores tosses the entire credibility of the idea out the window and makes reviews less an honest attempt to inform consumers of their purchase options, and more a paid advertisement for the product. Which is why they do it, of course. On that note, when do I start getting my kickbacks for all the positive reviews I gave in 2013? Come on, Fullbright, I stumped for weeks for Gone Home to get more Game of the Year votes, you owe me.

Adam Larck - Fact: It's a standard practice in many media industries. It's basically an advertorial, or paid content written (or in this case broadcast) by bloggers or journalist. I think that the YouTubers need to be more up front about it, but it's something many companies do and will continue to do.

Score: 3 for 6 - Did anyone honestly think that people are not getting paid for reviews on Youtube? I figured a lot of people were, even without my having any firsthand knowledge of it.

Bonus Question: Feel free to talk about whatever you choose (or complain about the Rumble).

Stephen Randle - Since Daniel will plug Co-op Multi, I'll take a second to talk about TWNE After Dark, my Wednesday night wrestling podcast! This week, tweet me @DavetheCamel with your best response to the hashtag #MizNewGimmick, as we try to figure out some way to make The Miz relevant again, if such a thing is possible! The funniest stuff gets read on the podcast!

Adam Larck - I really don't have much to talk about here. Lately, I've been playing DC Universe Online on the PS4 and having a great time. I'm trying each story arc and jumping in between to see which mentor I like the most. If you want a free game to tide you over until another big game releases or the free-to-play Planetside 2 drops, I recommend checking the game out on PS4.

That wraps up this week's edition of Fact or Fiction. Stephen and Adam went 3 for 6 falling agreeing as much as they disagreed. Since Stephen mentioned it, I will go ahead and talk about Co-operative Multiplayer. Unfortunatly there was not a show last week due to computer issues, but I have been told there will be this week. Here is last week's show, and I hope you will join us for the live broadcast:



I hope everyone has a good week, and until next week, happy gaming.

comments powered by