Four Player Co-op 2.12.14: PS Now, Last of Us, Call of Duty, More
Posted by Stephen Randle on 02.12.2014

Is adding a third developer to Call of Duty a good idea? Should Naughty Dog make a sequel to The Last of Us? Do we think that the Playstation Now will never succeed? The 411 Staff debates these topics and more in the latest 4PC!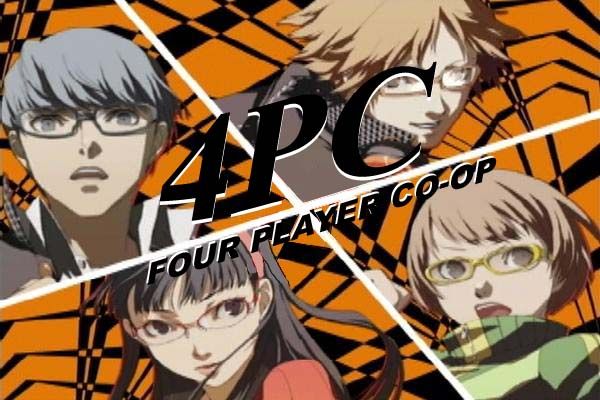 Stewart Lange has joined the game.
Todd Vote has joined the game.
Cara Alex Brown has joined the game.
Dan Watson has joined the game.



Quizmaster Greetings, and welcome to another edition of Four Player Co-op, the game where everyone tries to make me happy, and I generally respond with snide comments and sarcasm. How appropriate that we do this on the Internet.

Start the game!


---


QUESTION ONE: Our favourite gaming industry prognosticator is at it again! Yes, the infamous Michael Pachter has emerged from the woodwork, and he's called the very concept of Playstation Now, and I want to quote him because I don't want you to think I'm making this up, "a joke" that "has no prayer of working. None." While Pachter often makes headlines with his predictions and somehow still has credibility despite many of his statements being hilariously off-base, this time, surely he can't be serious, can he? At what point do we start asking if he's just saying blatantly controversial statements to get attention?

Stewart Lange - Of course he's doing it for attention. Hell, I don't even know what makes him think it's not going to work. On paper, it's a great idea and as long as it actually works, it's going to succeed. Let's be honest, we all know the guy is a moron.

Todd Vote - I've never been a fan of Pachter or his predictions. They are usually so general, that any outcome about what he is "predicting" could be feasibly tied to his statement. Shit like "the PS3 will sell in January, then it will be for sale again in February". Of course that is an exaggeration, but that is along the lines of this guys predictions. The above statement, about Playstation Now, is by far the most ridiculous statement I have heard him make. 

Playstation Now, if Sony can pull it off, has the chance to be incredibly successful. I'm not saying it will be, because it definitely could go the other way, and not have near as much interest from gamers as I am anticipating it to have. But that doesn't mean it should be called a joke, with zero chance of success. I'd be curious to know how this D-bag came to the conclusion.

Cara Alex Brown - Eugh, this twat again. Seriously this is the same guy who had a go about the creator of Facebook wearing a hoodie because it showed immaturity, doesn't that say enough about his god awful opinions? The point of PSNow seems to have flown over his head because he seems to only be focussing on the concept of new releases. Let's just throw out the possibilities of allowing people to stream old games like they would with emulators on the PC, but instead getting to play old PS games on the platform they were intended. Nah, there's clearly nobody who still has nostalgia and love for a load of the old PS titles so that's CLEARLY going to fail. And, it's not like the ability to stream PS3 games to the Vita is going to be insanely popular. I mean EVERYONE can clearly afford a PS3 or 4 and it's not like many people prefer handhelds, use them for their portability or any other number of reasons so clearly they're going to fail there too. This guy is fricken fracken kraken crazy and his opinions should be used as nothing more than comedy gold.

Dan Watson - I think at this point to use words like "never" are just ways to get attention. I feel like it's too early to pass judgement on a concept that is still evolving. This guy just wants attention. Moving on.

Quizmaster - Hey, "Moving on" is my phrase from that other thing I do around here, which I stole from Stephen Colbert fair and square, in that he doesn't know that I did, and if he found out, he would definitely win any lawsuit he cared to file over the matter. Cara gets 432 points for going so far as to call Pachter "fricken fracken kraken crazy", which I think it supposed to be bad, but it's just so adorable that I can't be sure.

---


QUESTION TWO: Hot on the heels of The Last of Us cleaning house on year-end gaming awards and the upcoming Left Behind single player story DLC, Naughty Dog has been talking about what's next for them (aside from the already-announced Uncharted 4). The top two ideas they're apparently working on? Either a potential sequel (likely to Last of Us), or a totally new IP. Given those choices, which would you be more interested in seeing Naughty Dog pursue?

Stewart Lange - I don't own a PS3 but I think the Last of Us is a game that fans will want to see a sequel for. Naughty Dog have 2 extremely valued IP's at the moment and while I'm not suggesting that another wouldn't be successful, maybe they should worry about getting Uncharted 4 out of the way and give a strong follow up to many peoples game of 2013, before looking at making a new franchise unless they have a really stung idea.

Todd Vote - Something on the Xbox 360? Yeah, I know... I know... But a guy can dream, can't he? While I have no problem at all with sequels, and I haven't played Last of Us yet, in this instance I'd be more apt to see them do an original IP. I think that would be  then revisit something they've already done. You don't want a sequel to be something that is rushed just because they have a good idea. The team has been working on Last of Us for what, 3 years? Take a break, work on something else, then if your idea for the sequel still seems solid, revisit it then. Hell, you may even get some ideas while working on your original IP that you could use in your sequel. Take a break, recharge your batteries on something else, then come back to your sequel ideas.

Cara Alex Brown - I desperately want to play The Last of Us but poor little student me has been too broke to afford it. I've held back for so long on looking up the storyline because I want to really play through it myself, so given my enthusiasm to get to play the first one, knowing that it was popular and successful enough to get a second would be awesome.

Dan Watson - Last of Us was awesome...however, let's go with something new. I need something new and original again. Sequels don't always feel fresh and end up leaving me feeling like I wasted the money that could've gone to a title no one gave a shot to.

Quizmaster - I'm with Dan, who gets 1238 points. The Last of Us was incredible, it was my personal Game of the Year, but it really did not leave any room for a sequel that could conceivably even hope to match up with the original. I'm personally shocked that nobody voted for another new Jak and Daxter, but since we're already getting a new Uncharted, I'm all for another new Naughty Dog franchise, just to see what they come up with.

---


QUESTION THREE: So, apparently Call of Duty development is becoming so huge that Activision has now spread the franchise across three studios in order to keep it on an annual release schedule, with Sledgehammer getting their first crack at the franchise to be released in late 2014, with Infinity Ward and Treyarch now creating their versions every third year. Is expanding to yet another development studio in order to keep the franchise yearly a good plan, or is there a chance Activision might be further watering down their big moneymaker even further, risking stagnation?

Stewart Lange - Let's face it, Call of Duty is already stagnant but still sells like hot cakes. Who knows, maybe a new developer could actually bring something new to the table and revitalise at least a third of the franchise, but I'm not familiar with Sledgehammer so they'll most likely take what we already know and are bored of and just put a new skin over it. Like I'm expecting.

Todd Vote - Call of Duty could be great again... but I am afraid on this annual cycle, we may never see it get that way. The problem with the annual cycle, and we've seen this countless times before, is that it doesn't allow the developers a lot of chance for innovation. Look at the annual sports titles. Sure, they may always be solid games, but how much have they really changed in the last 6+ years? 

Pushing a game to an annual cycle doesn't have to be the end of innovation. But if you have three studios pushing out basically the same game, each on a 3 year cycle, it gives not one of those studios a chance to change the game. The Internet has been very vocal the past few years about Call of Duty being horrible. That is not true, the games are still very solid, they just haven't reinvented the wheel since Modern Warfare. The gripes, well some of them, are justified. The problem is, Activision has no reason to listen as long as CoD makes them a billion dollars a year. 

Cara Alex Brown - No. Nope. Not allowed to happen. Nu-uh. Not believing it. CoD is, in my opinion at least, the worst series on the market. They take 90% of the same game, add in a few more bells and whistles, change the backdrop and re-release it. The community is awful, the game play is dull and they really are just starting to drag the thing out to death. Please just let it die. I'm 1000000% sick of FPS's with their simple point-shoot-repeat method dominating the market nowadays and I can't wait until they die out and we start seeing some more game diversity again.

Dan Watson - Did you play the most recent CoD title? It's way beyond watered down at this point. Hell, the endings are identical to previous titles. Maybe take a year or two off and bring it back with a new fresh take.

Quizmaster - Stewart's probably got the most hopeful answer, but Todd is probably more realistic, and thus earns 2385 points. Both are correct, Activision has no reason to innovate CoD when they sell eleven trillion copies a year no matter who makes it, but hopefully something like Titanfall puts some kind of fear into them.

---


QUESTION FOUR: It's been essentially confirmed that Marvel and Star Wars characters are headed your way in Disney Infinity, the little figurine-based game that has made Disney billions of dollars. So, now that you know for sure, how much of your money will soon belong to Disney Infinity?

Stewart Lange - None whatsoever. I just don't buy into this sort of thing and quite honestly, I feel like it's just a glorified micro-transaction. Frankly, I think Skylanders was one thing, Disney Infinity, over here in the UK at least, missed a beat because if I didn't write for this site, I may not even know it existed just from visiting games stores. If I want to collect figurines, I will, but not as an absolute necessity to advance to another part of a game I've already paid a significant sum of money for.

Todd Vote - None of it. I haven't invested in Disney Infinity yet, and barring my nephew suddenly falling in love with video games, I don't see any reason for that to change. There are plenty of other ways for me to get a Marvel, or Star Wars fix.

Cara Alex Brown - ...I've never seen Star Wars, I don't care a huge deal about Marvel, so...none. Please don't kill me.

Dan Watson - Too much. I'm not a big Star Wars fan but the Marvel characters will be awesome. I may not even play the game, just collect the characters. This is an awesome idea.

Quizmaster - Well, I'm not mad, I'm just very disappointed in all of you. Except Dan, who gets partial credit for at least being into the Marvel half of the equation. Cara, you know what your homework is for next time, right? I'm not a cruel man, so just the original trilogy will be fine.

---


BONUS QUESTION: Valentine's Day is Friday! Got any plans and/or rants about the silliness of this alleged holiday?

Stewart Lange - I think it's silly that every year my wife suddenly decides it's important about 3 days prior, despite absolutely no interest or care for it at any other time of the year. I'm sure a bunch of flowers and a meal out somewhere will suffice and since it's a joint bank account, it'll not affect my coffers directly, but still. I'd rather spend the money on Tomb Raider for the XBOne and drink a few cans of beer on Friday night instead.

Todd Vote - Saw this picture. Might be old, might be new. I don't really care, but it made me chuckle. Said something to the effect of "As you sit there alone on Valentines Day, try to remember it's not so bad, nobody loves you on any other day of the year either".

Cara Alex Brown - The holiday might be silly but I'm going to enjoy it anyway. Mr Davies and I are off to the local chinese buffet and then to see the Lego Movie, I think.

Dan Watson - I've got nothing. I'm married and we're just doing the normal dinner, flowers, random adventure, and home.

---
HIGH SCORE
PLAYER 2 WINS
ONCE AGAIN,
WITH OUR ATTITUDE,
NO WONDER WE'RE ONLY ALLOWED ON THE INTERNET
COME BACK NEXT WEEK TO TRY AGAIN

411 on Twitter!
Quizmaster's Twitter
http://www.twitter/411mania
http://www.twitter.com/411games
http://www.twitter.com/411wrestling
http://www.twitter.com/411moviestv
http://www.twitter.com/411music
http://www.twitter.com/411mma
comments powered by