SPOTLIGHTS
411 Games Fact or Fiction 2.13.14: Last of Us Sequel, Dark Souls 2, The Order 1886, More
Posted by Daniel Anderson on 02.13.2014

Do we want to see a sequel to The Last of Us? Is it surprising that The Order 1886 will not have multiplayer? Are Arkham Asylum animated movies a good idea? 411ís Stephen Randle and Sean Garmer debate these topics and more!

Hello everyone and welcome to this week's edition of Fact or Fiction. As always, I am Daniel Anderson, and I hope everyone has had a good week. I have spent this entire week sinking time into a new form of addictive drug. Eve Online. I know, I know, but so far I have not found that huge learning curve everyone talks about. Granted I am just flying around the high sec areas and mining and gaining money to try and get better ships but still. It is a really fun game and definitely worth the time if you are looking for a new MMO to start playing. Anyway, this week we have 411's Sean Garmer going up against Stephen Randle. Let's see what they have to say, shall we?


1.) You were surprised to hear The Order 1886 will not have multiplayer



Sean Garmer - Fact: When the trailer for this aired at E3 who didn't think of a cross between Knights of the Roundtable meets Hunter: The Reckoning. Hunter was a four player co-op game similar to Left 4 Dead and Gauntlet. I'm glad we are still getting this game, but it doesn't seem like it will be as fun without the multiplayer. I'm guessing now they will just have you pick your character, or perhaps you play a separate character at different times during the game. I just hope we don't find out that they removed multiplayer, just so they can add multiplayer on as extra DLC later.

Stephen Randle - Fiction: Actually, I was surprised and pleased to hear any information about The Order, because it was instantly one of my most anticipated next-gen games when they announced it. However, based on solely the information we got from a minute-long trailer, it really did seem more like a story-based game and less like one that would translate to any multiplayer modes. That said, I'm thrilled that it looks like 100% of the effort in creating this game will be focused on single player. As a staunch supporter of single player story modes, I couldn't be happier that another game will be coming out without one of those tacked-on multiplayer modes that nobody will play anyway.

Score: 0 for 1 - I didn't expect deathmatches or anything like that, but I did expect some type of co-op play in this game. It seems like an obvious feature. That being said, the lack of multiplayer would not keep me from picking up the game.


2.) You cannot tell the difference between 60fps and 30 fps during normal gameplay.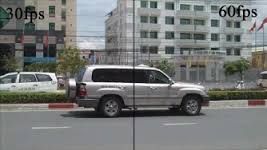 Sean Garmer - Fact: Unless I look at one of those Youtube videos that shows me blatantly what the difference is I can't tell. I know this is somewhat different, but I have a 42 inch Plasma in my living room that is 1080i and 120HZ, then the 39 inch LCD in my bedroom is 1080p and 60hz. Supposedly, it means the screen captures things at a slower refresh rate and in a different manner, but I couldn't tell other than perhaps my bedroom TV is a bit brighter. Honestly, I don't care. I would rather it be a steady frame rate than it continually going up and down. But the frame rate issue with games on the PS4 and XB1 is not going to be the thing that causes me to pick one system over the other. I think people nitpicking about frame rate need to stop the fanboy war and just go play games.

Stephen Randle - Fiction: Although I recognize that a lot of people can't, but as a PC gamer first, I have dealt with a wider range of framerates longer and more often than someone whose majority of playtime is spent on consoles. I'm not saying I'm some sort of tech expert, but yes, I can entirely tell. It doesn't ruin my experience or anything, but I do appreciate the differences and will always strive for a higher frame rate. The only problem is, you're often forced to balance frame rates with a bunch of other hardware factors in order to make for smooth gameplay, so getting 60 fps consistently is often easier said than done

Score: 0 for 2 - I haven't been able to tell unless I am watching something that displays the framerate. I think that a lot of the complaining about framerates comes from fanboys looking for reason to trash the "other" console.


3.) There is more behind the pulling of Flappy Birds then we have been told.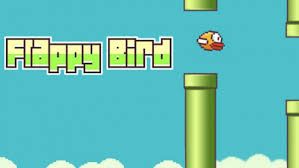 Sean Garmer - Fact: I'm sure there is more to the story, but it's not like the creator wasn't pretty candid about why he felt it needed to be taken down. If the game was really causing him grief between the exorbitant money he made, (dude if you don't want that money, please come bring it to me!) and the frustrated players that were sending him death wishes and angry tweets, it was better that he took it down for his sanity. Sure, players are going to be angry and throw hissy fits, but they are mostly casual gamers who will be fine once they find another "mobile hit game" to play on their I-phones.

Stephen Randle - Fact: There would almost have to be, since we've been told practically nothing. Do I think there was a lawsuit from Nintendo, or that the creator was actually making $50k a day? No, not really. I actually do think that the Internet backlash and hate speech against the creator may have played a big part, and that's a huge shame, because he was clearly a talented guy who did what he could with the tools he had and made an interesting game that a lot of people liked (or at least loved to hate). Way to go, Internet, I hope you're proud of yourselves.

Score: 1 for 3 - I think there is something else going on with this game coming down. Honestly, the only person who knows the truth is the developer, but I have a hard time believing that there were no other factors in removing the game.



---
*~Twitter Break!~*
411Mania
411Games
411Wrestling
411Movies & TV
411Music
411MMA
---
4.) You like the idea of DC making animated movies in the Arkham Asylum universe.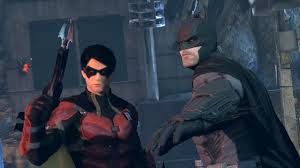 Stephen Randle - Fact: Well, they're not making live-action movies of anything I want to see, so at least they can keep putting out quality cartoons. Seriously, how can we have awesome cartoon versions of Justice League, Batman (multiple times), Superman, and Green Lantern, but the big screen ends up with Ryan Reynolds as the most boring superhero ever and whatever the hell Man of Steel was? No wonder Marvel is kicking their ass. Anyway, if an Arkham animated movie can match the quality of stuff like JL: Doom, Under The Red Hood, and all the rest of their library, then I'm all for it.

Sean Garmer - Fact: I think it is a good idea because Arkham Asylum has a cache' with people and if maybe you throw-in a couple issues with a new release of the next Batman Arkham game you may get people to read the comics. Even then, if DC advertises that there is a whole universe to the Arkham games in written form you could get solely gamers into reading comic books too. I'd want to check out the comics myself. I'm more of a person that plays the games, watches the movies, and only reads up the comic book history of a character and not necessarily certain comic books. So, I think I'd be interested if this does happen and I can't be the only one.

Score: 2 for 4 - I am all for this. I am not a huge fan of the New 52 and would love to see some comics where the established DC Universe still exists in some form.


5.) You want to see a sequel to Last of Us.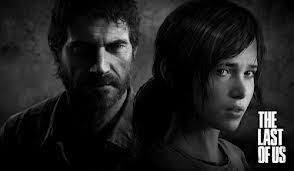 Stephen Randle - Fiction: I loved The Last of Us. It was my personal Game of the Year. I do not want to see another Last of Us game. The story was fantastic, but the adventures of Joel and Ellie are done, and any sequel would be incredibly hard-pressed to match it. Plus, just like Walking Dead Season 2, I'm not sure I can handle any more horribly depressing zombie games. My emotions just won't let me try. Kudos to the writing staff on both franchises for doing that to me, but I think I've had enough for a good long time.

Sean Garmer - Fiction: I trust Naughty Dog wholeheartedly, and we've seen how they have turned Uncharted into a thriving franchise. I just got a PS3 over the weekend and I've been playing through Uncharted: Drake's Fortune for the first time and it has been a blast. I've heard so many great things about Uncharted 2 and 3 I almost want to speed through Uncharted 1 to get to those games. There's no doubt that Naughty Dog would do a very good Last of Us 2, but I think there's something to be said for having one story done well and contained into one game. I've never played Last of Us, I'm hoping to do so soon, but Randle has told us a lot on the "Cooperative Multiplayer" podcast about how the story of Last of Us pulls you in and makes you feel things even more than "The Walking Dead." I don't know that I would want to go through that feeling for another whole game twice, that's pretty taxing mentally and physically.

Score: 3 for 5 - I can see both sides in this argument. All I hope is that if they do make a sequel, it does not take away from the impact or the first game or we see a drop in quality of the game.


6.) You have little interest in Deep Silver's free to play Dead Island MOBA game.




Stephen Randle - Fact: Mostly because Dead Island 2 was pretty lame, and I have little confidence in Deep Silver's ability to make such a game particularly interesting. Well, without resorting to horrible public relations fiascos that have nothing to do with the actual game. Sorry, I couldn't resist. Anyway, did I mention I'm pretty full up on zombie games for a while? Sure, a MOBA likely isn't heavy on depressing story, but still, I'm good. Also, if I want to play horde mode, I have lots of better options already available.

Sean Garmer - Fact: I had to review Awesomenauts for 411 and I liked it well enough, mainly because of the 80's theme song and the characters. But I quickly got out of the dying frenzy that seemed to happen quite often. So, I'm not a big MOBA fan, much less Dead Island that I've never had an interest in playing. So, I really don't care, sorry.

Score: 4 for 6 - I enjoy well made zombie games, but I have little interest in a zombie MOBA game.

Bonus Question: Sorry, playing EVE Online (don't judge me!). Talk about whatever you would like to.

Stephen Randle - I'd judge you, except I'm still sinking hours into Marvel Heroes because I just can't stop. Also, the LEGO Movie is fantastic and you owe it to yourself to check it out. It's funny, it's clever, it's heartwarming, and it even features Will Ferrell actually trying to act like a real person! That's not entirely fair, I did love his work in Stranger Than Fiction.

Sean Garmer - I'm sure Daniel will post this on the column, but go check out this week's Cooperative Multiplayer. Randle began his hiatus from the podcast due to expecting a new human arrival in his family soon. So, I took over hosting duties and I thought Robert Cooper, Daniel, and I did a pretty good job of staying on topic and shooting the crap at the same time.

That wraps up this week's edition of Fact or Fiction. Stephen and Sean went 4 for 6 agreeing more then they disagreed. Since Sean mentioned it, I will go ahead and talk about Co-operative Multiplayer. Here is last week's show, and I hope you will join us for the live broadcast:



I hope everyone has a good week, and until next week, happy gaming.

comments powered by