SPOTLIGHTS
Ask 411 Games 02.17.14: Arkham Origins, Resident Evil 6, Mor
Posted by Stewart Lange on 02.17.2014

Is Warner Bros. just being lazy in not fixing Arkham Origins? Was NHLPA 93 the first sports game that had blood in it? Why doesn't Resident Evil return to survival horror? All this and more covered this week in Ask 411 Games!

Hello and welcome to another week here on Ask 411 Games! I hope you all had an awesome seven days, enjoying the return of the Walking Dead, whatever gaming you were able to do and even Valentine's day, if you bother to do anything for it.

I've just been playing Tomb Raider on my Xbox One. I'm glad to have an excuse to play through it again, as I'm discovering a lot about the game I missed on the first playthrough when I was playing it more like you'd have played Resident Evil or an older Tomb Raider game, trying to conserve ammo and such, but now I know this game does't make you struggle like that I'm having more fun with it. I've put Dead Rising 3 down for the time being, but I'm sure I'll start playing again soon enough.

I'm actually boring myself here this week and I have a lot to get through, so let's get on with the BANNER!




CORRECTIONS

Not a lot of corrections from last week, but TheSneakyLizard did clarify a few things about the development of a new Mortal Kombat game.

MK is owned by Warner Bros. (in addition to Netherrealm Studios). No other studio is ever gonna develop MK. Also, something tells me that MK10 will be revealed at E3 2014. That is very plausible considering the fact that it's been talked about for the last few years by Ed Boon himself, not to mention that DLC in Injustice is finished. I just hope the next MK is not called MK2, that way we can avoid confusion with the game released in 1993.

That's a fair point about the Warner Bros. Comment, to clarify I didn't expect them to ever give up the franchise rights, it'd just need them to for another studio to pick up the rights (which they would if it became available, believe me) for it to happen. It won't happen, though.

GVIL steals some of my thunder by ANSWERING A QUESTION IN THE COMMENTS SECTION asked by OldSchoolGamer.

Shan Khan's other fatality should have been on that list. Did they ever make a sequel to Rival Schools?

Yeah it was on the Dreamcast called Project Justice

Thanks, man! You're lucky that you're one of my favourite readers!




lorddarius is running things this week, not only asking most of the questions, but getting yet another name that game answer correct. Someone is really going to have to stop this guy, as he's some streak! I'll need to make this one extremely tough. Let's recap.

I believe in miracles and technology, but too young to make an informed choice- 14 years old.
My favourite way of throwing down was stolen by the New Age Outlaws- Rock, Paper, Scissors.
I would have been huge but someone made me blue- Sonic became new Sega mascot.
Opened a video game store- Segagaga he was a bitter store owner
Drove motorcycles- numerous games including Sega All Stars Racing.

Last week, I was of course Alex Kidd. Well this week, I'm hopefully going to at least try and stuff lorddarius.

I was able to join the police at a very young age, but decided to give all that up because it wasn't what it used to be. I started a dance studio, but had to leave that behind to help an old friend, who some people think I'm romantically involved with. The colour of my hair is in question but I'm a natural brunette. I'm the only girl in a man's world. Who am I?

Get to it!

BRING ON THE QUESTIONS!

As I've said, the majority of this week's question come from lorddarius unless stated otherwise.

Was NHLPA 93 the first sports game that had blood in it? Making Wayne Gretzky bleed was definitely tough to do but fun to try





NHLPA was an awesome hockey game. While I've done some trawling, I can't find any earlier sports titles with blood featured in them. NHLPA '93 was rejected license from the NHL due to the "featured" fighting and injuries that seemed to occur fairly easily compared to basically any other ice hockey game aside from probably Rock The Rink (which doesn't count because that's kind of it's whole bag). Thankfully, the Player's Association granted likeness rights for the players so while the team names aren't accurate, the player names are accurate. Anyway, some players were harder to get into fights with, which is why it was so difficult to provoke Wayne Gretsky.

The only other sports game I could think of from around the same sort of era was Mutant League Football, which of course was followed by a hockey game, but NHLPA beat it to release by around 8 months, making it by my reckoning the first ever sports game to include blood.

Why can't Capcom take the Resident Evil franchise back to the survival horror aspect of where it began? RE 6 was just no fun. Not everyone likes shooters and quick time events. From what I remember when I played it and finished it that you couldn't even tell if you were damaging the boss's and just plugging them with automatic weapon fire. My memory could be hazy though.

Oh god. Resident Evil 6. I genuinely hate that game, which is weird because I actually quite enjoyed 5. For those of you who haven't actually played any of it, here's a little bit of "gameplay."





While Capcom have (obviously) never really said much about it themselves, if we look back over a couple of points, we'll maybe get our answer. First off, the evolution of the Resident Evil series. From the survival horror elements of the first two games especially, the series started to change slightly through games 3 and 4. 4 had a lot more action elements than the others. The series has brought itself to the point of instalment 6 by slowly removing the survival horror elements and replacing them, plus the current story is now more suited to the gameplay, despite not being the traditional "Resident Evil" that we had come to love.

The second option is, of course, that survival horror games just don't do as well as they used to. The Silent Hill games being released on the PS3 and 360 haven't nearly hit the sales of any of the competing Resident Evil titles, so the pattern seems to be that unfortunately, money talks and "bullshit" walks. Despite the fact I'm sure an old school RE game would sell really well, Capcom are likely looking at the competition and thinking they're better sticking to what they are currently doing, regardless of how the hardcore fans feel.

One more from lorddarius, I'm doing a bit more research on the other question you asked for next week.

Is it time to remove Athletes likenesses from video games like John Madden and Tiger Woods? Wouldn't the games sell just as well if they were titled something like NFL Football 2015 or PGA Golf 2015? The money they pay these people could be used for something like making a better football game or a sub $60 price tag.

It's strange that you say that, as Tiger Woods 2012 actually recorded the series' highest sales in four years, as in wake of his "multi-millionaire cheats on his wife with porn stars" scandal, he was dropped from the games marketing. Yes, the game still bore his name, but not his likeness, and therefore he still would have made a grand amount of money from it, but for the first time, EA should have realised that their game sells because people want to buy it, not because of a celebrity endorsement.

Same goes for Madden, but without the same argument of it being tried and tested. Now, I live in the UK so my American-Hand-Egg knowledge is pretty limited, but even I know that John Madden hasn't really been a relevant name in current "Football" for some time. Yet, every year, the games are churned out and I think it must come down, in both cases, to familiarity. Does it matter that people don't know who "Madden" is? No, but they like the game called Madden, so they'll buy next years too. EA aren't even remotely in a position to be worrying about saving money on their releases right now and their sales figures are consistently high so they aren't going to rush to stop paying Tiger Woods so they can start releasing their games at $40 instead of $60. Maybe in time, they'll strike deals with the NFL and PGA for likenesses without the linked name, but right now, they're not just agreements with people, they're long established franchises and that's probably the biggest deal breaker for them.

Last one this week comes from Jeremy.

Do you think that it is a sign of the times that Warner Bros. Montreal has said that they won't fix any more bugs in Batman: Arkham Origins, or just laziness on their part? Have we hit a point where gamers are just accepting that their games will be buggy?





Now, I should point out I played through Arkham Origins with minimal issues, although I know a few of my friends found themselves trapped under the map, got stuck to walls and so on, but overall, it was a relatively stress free run through for me.

That said, there was an unbelievable amount of bad press for the game and WB did release a bug patch within a couple of weeks of the game's release. If they start receiving less reports of bugs, they'll stop working to fix them. The game has been out for around 5 months now and people who bought it will fall into three camps. The ones who had no problems and have already finished with it, the ones who got it after Christmas and are currently playing through it, and the ones who had such issue with the bugs they gave up on it. I wouldn't be surprised to hear if they weren't receiving bug reports anymore except from the odd disgruntled latecomer, so of course it's not going to be a priority to fix something for the minority of latecomers.

The sad reality is, though, that bugs in games are now a fact of life. Given the sheer size and scale of modern releases, they can't be tested to the point of having no issues, so the target instead has to be minimal issues. While Origins hardly falls into that camp, I know that if I encountered a bug in a game, it'd have to be game breaking for me to contact the developers in disgust. Sad but true. We've become accustomed to this now and while it may get worse before it gets better, it's not something that we're going to be rid of any time soon.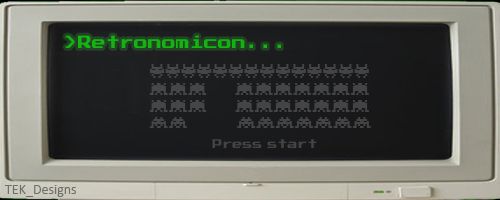 This week, I picked up a game I'd kind of forgotten all about, but remains one of the most fun games of the 16-bit era, in my opinion. Sit back and enjoy the awesome Shadow Dancer!






---


That's all for this week folks, but please remember- this column NEEDS you to send questions for it to work! Please don't hesitate to send anything you can think of to Stewart.411Games@Gmail.com! Thanks again for reading and I'll see you in seven!
comments powered by