411 Games Fact or Fiction 2.27.14: PS4 in Japan, Bioshock, Garden Warfare, More
Posted by Daniel Anderson on 02.27.2014

Will we see a new Bioshock from Irrational Games? Are we surprised with the PS4's success in Japan? Is Kiefer Sutherland the right choice to voice a Mortal Kombat character? 411ís Stephen Randle and Sean Garmer debate these topics and more!

Hello everyone and welcome to this week's edition of Fact or Fiction. As always, I am Daniel Anderson, and I hope everyone has had a good week. I am sure everyone is having fun trying out the WWE Network. My biggest complaint right now is that, as of Wednesday night, I still cannot log into the Network on my Xbox 360. This is driving me crazy, because I really want to see what a WWE PPV looks like in HD on my new TV. Oh well, at least there are several choices to watch on the PC. Anyway, this week we have 411's Sean Garmer going up against Stephen Randle. Let's see what they have to say, shall we?


1.) You were surprised at the layoffs at Irrational Games.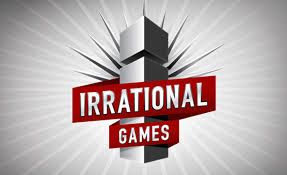 Sean Garmer - Fact: Bioshock Infinite may not have sold GTA V levels of units, but the game still sold pretty well. The announcement by Ken Levine certainly came out of left field and the way he presented it left a bad taste in my mouth as well. He made the layoffs seem like a footnote in the whole announcement, which is ridiculous that you are laying off over 100 people and that isn't a big deal to you? I know it is the way of the game industry nowadays, but still, that wasn't cool. I guess let's see what Irrational has for us in the future now that is going to the downloadable game arena.

Stephen Randle - Fact: Given that their last effort was the fairly successful BioShock Infinite, yeah, I'm pretty surprised. I mean, I know the game had a lengthy development time that probably increased costs a fair bit, so maybe the game wasn't as profitable as it could have been (a Tomb Raider-esque "disappointment", perhaps), but you'd think they'd at least get to survive. On the other hand, I get the sense that Ken Levine was planning to leave anyway and create a new start-up, but was lured back to Take-Two and allowed to "save" only a percentage of his old staff, when originally everyone would have just gotten canned.

Score: 1 for 1 - This was a huge surprise to me. I did not see this coming, but I guess given all the other studios laying people off, I shouldn't be surprised.


2.) You are surprised there will be no microtransactions at launch for PvZ Garden Warfare.




Sean Garmer - Fiction: With all the bad press that EA has received recently this strikes me as at least a temporary make-up from EA that you can enjoy the game without the annoying microtransactions popping up or reminding you that you can buy things. EA says they will be coming later, the actual date they arrive depends on how the game does in sales.This scares me because we could certainly see this become a trend where developers are told by publishers to put microtransactions into all kinds of games and if it doesn't sell the necessary goal, Publishers flip the switch and activate them. I can't really fault EA for wanting to make money, but I will forever be against microtransactions and EA only looks good here for a little while.

Stephen Randle - Fact: Because Plants vs Zombies 2 was a shining example of the worst excesses of microtransactions, and I didn't expect them to learn a lesson that quickly. I know that's a cynical answers, but PvZ2 was so riddled with terrible decisions related to wringing every possible cent out of the user, that I would not have been shocked to see them make a triumphant return in the new game.

Score: 1 for 2 - I dislike microtransactions, but I get why they are there. I do not understand not having them right at launch, unless EA is trying to make it so any microtransactions are not extremely unbalanced (or they just weren't ready, but given Plants vs Zombies 2, I think we can assume they would have had them ready).


3.) Keifer Sutherland voicing a boss in an upcoming Mortal Kombat game is a good idea.




Sean Garmer - Fact: Why would it be a bad idea? He has a recognizable voice, it could get a few people to buy the game just to hear it, and he could make that boss hella cool in a way that only Jack Bauer can. I'm not a fighting game person so I won't be playing the game, but I really don't see anything wrong with this.

Stephen Randle - Fact: Who doesn't love Keifer Sutherland? Nobody, that's who. Mostly because he'll track you down and torture you if he finds out otherwise. Why yes, I do assume that he is Jack Bauer in reality, what of it? Anyway, Keifer was probably the best part of the abysmal Dragonlance animated movie, so at least I know he's got voice acting chops. Maybe there might be an argument that he'd cost too much money compared to non-celebrity, but come on, he's gone back to the 24 franchise because everything else he's done since has failed, so it's not like he's "A" list.

Score: 2 for 3 - Personally, I have no problem with this, but I figured someone would either from hating the actor, or just from not liking big named actors in games. Nice to see there was no instant hate to the news.



---
*~Twitter Break!~*
411Mania
411Games
411Wrestling
411Movies & TV
411Music
411MMA
---
4.) You like that by pre-ordering Wolfenstein: The New Order you get a Doom beta key.


Stephen Randle - Fact: I assume there's a new Doom I didn't know about, not just a beta key for old 8-bit Doom? Yes, I'm being facetious. I like beta keys as pre-order rewards, because they cost the studio basically nothing to provide, they give free advertising and testing for an upcoming game, and if the game you're offering a beta for is popular enough, you can increase sales of the game you're packaging it with. Besides, there's only so many cosmetic rewards you can give before people stop caring.

Sean Garmer - Fact: Once again, this isn't my cup of tea, but what's wrong with pre-ordering a game and then you get an even much more anticipated beta of a game along with it when you go to buy Wolfenstein. This is cool that the originators of the FPS are working together here, and I see this as a win for everybody.

Score: 3 for 4 - I think this is an awesome move. You get people excited about Wolfenstein, and get them excited for a new Doom game. Plus, some people who would have been on the fence about getting the new Wolfenstein game, will pre-order it just to get the beta key. Seems like a win-win to me.


5.) We will see a new Bioshock game from the slimmed down Irrational Games.




Stephen Randle - Fiction: I don't want to say the story was wrapped up with Infinite, but I have to think a lot of the inspiration came from the mind of Ken Levine, who's no longer there. Everything I've read about the future of BioShock suggests that while sure, they'd love to have more games set in that multiverse, it's more likely that it will get shelved or placed on the back-burner. If we do get another BioShock, it won't be for a very long time.

Sean Garmer - Fact: Since the question asks "a Bioshock game" I'll say fact. I wouldn't be surprised if we see a spinoff title made by Irrational, but just like with Bioshock 2, the main series IP will go back to Take Two and they will commission another studio to make another AAA Bioshock, if they choose to do so. That would be cool if Irrational made another Bioshock game, but I don't see that coming for a few years after Ken Levine has some other games out and they have done well.

Score: 3 for 5 - I wonder how long that studio can survive with the new structure. People want more Bioshock, and anything that isn't Bioshock is going to be looked upon critically by people wondering why they are getting another game instead of the one they want (I am sure there is a connection to be made with WWE fans and Daniel Bryan there somewhere).


6.) You are not surprised about Sony's success with the PS4 launch in Japan.




Stephen Randle - Fact: Was anyone? Because Japan is basically a two-horse console race, and you already know about the Wii U. Sony's outselling the XBOne nearly two-to-one everywhere else, and Japan is their home base, a stronghold where they don't have to deal with even that competition. If they had failed miserably in Japan, that would have been a surprise. And nearly impossible.

Sean Garmer - Fact: This was the biggest no brainer for Sony. Sony knew they pretty much have no competition in Japan right now. So, they could release the PS4 in 2015 and still out sell Nintendo and whenever Microsoft releases the Xbox One over there in a matter of a few months. Japan loves Sony and Sony is the only real next-gen console that Japan is interested in at the moment. There was no way, unless a report came out that said every PS4 arriving in Japan at launch is defective, would the PS4 have not sold the way it did.

Score: 4 for 6 - I do not think an American made console will ever do well in Japan.

Bonus Question: Feel free to talk about whatever you choose.

Stephen Randle - I've been a bit out of the loop for a while, but like all Canadians, I want to take one more chance to remind Americans that they will never, ever be our equals at the game of ice hockey. But there's good news, you're still the best at American football, which nobody else on the planet plays. Oh, and also, your top scorer for the Olympics is going back to his Canadian team for the rest of the season. We'll treat him real nice, we promise.

Sean Garmer - I bought the WWE Network on launch day and yes I am one of those experiencing problems with the on-demand stuff. However, it does seem to be working better just from a few days ago. I wanna say that WWE has handled the perils of the launch pretty well and the main fear for a lot of people was squashed within a few hours because the actually WWE Network channel portion (the livestream) has never caused me a problem and it transitions through The Network's programs pretty nicely. For $10 bucks a month this is all certainly worth it, just please stop bitching that your favorite old wrestling program isn't on-demand yet. They have to have stuff to premiere in a few months and even more stuff for when the first six months is over so that people have more reason to keep it for another six months. I would like to see WWE add a resume play function, a recently watched section, and more variety with gift subscriptions. $120 at once for a year is a lot of money for most people. They could have at least offered a six month and a one year option. Thanks WWE, this network is awesome.

That wraps up this week's edition of Fact or Fiction. Stephen and Sean went 4 for 6 agreeing more then they disagreed. As always, I will go ahead and talk about Co-operative Multiplayer. Here is last week's show, and I hope you will join us for the live broadcast:



I hope everyone has a good week, and until next week, happy gaming.

comments powered by