SPOTLIGHTS
411 Games Fact or Fiction 3.06.14: Titanfall, Santa Monica, Tony Hawk, More
Posted by Daniel Anderson on 03.06.2014

Is Microsoft making a smart move by releasing a Titanfall bundle? Can a Tony Hawk game for mobile devices sell well? Are we interested in a Minecraft movie? 411ís Stephen Randle and Jeremy Thomas debate these topics and more!

Hello everyone and welcome to this week's edition of Fact or Fiction. As always, I am Daniel Anderson, and I hope everyone has had a good week. I am going to keep this short because I want to get back to Stick of Truth. It is a really fun game that keeps the feel of the series present throughout the game. I am loving it. Anyway, this week we have 411's Jeremy Thomas going up against Stephen Randle. Let's see what they have to say, shall we?


1.) The layoffs at Sony's Santa Monica studio surprised you.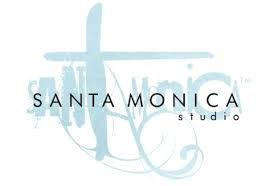 Jeremy Thomas - Fiction: Not a lot of layoffs surprise me anymore. To be frank, if Irrational Studios can lay off just about everyone after Bioshock Infinite than pretty much everything's possible. Sony Santa Monica has made some great games but it's been a minute since we got a God of War game and apparently there were problems with the new IP (either creatively or financially), since it was canceled. It's unfortunate because you never want to hear about layoffs, particularly in this job market, but I don't think I was that surprised.

Stephen Randle - Fiction: Not since it came in conjunction with the cancellation of the new IP that the studio was reportedly working on. If a game gets cancelled, sadly, people get laid off, especially since Santa Monica was more of a collaborator with outside studios for the most part and have done very little internal development outside of the God of War series, so there was nothing else for them to fall back on. With that series completely wrapped up and the new IP apparently buried, it wouldn't be a shock to me if the entire studio ended up absorbed into another company at some point.

Score: 1 for 1 - I was surprised at this. I felt this was one of the studios least likely to lay people off. Just shows, no studio is safe.


2.) It is a good idea by Microsoft having a Titanfall Xbox One bundle.




Jeremy Thomas - Fact: Titanfall has commonly been described as the first next-gen game that will sell consoles. It's one of the most anticipated games of the year without question and it had the good fortune of having several other potential console-selling next-gen games like Watch_Dogs get delayed. That puts it in a position to really spur sales for the Xbox One. Since that's the case, of course it makes sense to have Microsoft bundle it together. It makes people more likely to buy a console and more to the point, it makes people who were already considering an Xbox One but hadn't yet more likely to buy the game. Pretty safe smart move by Microsoft.

Stephen Randle - Fact: I wish they had offered some sort of cool case mod with it to set the actual XBOne aside from every other one, but obviously, yes, pairing your new console with the most anticipated game on the system is probably a great plan to increase console sales, and when you're running #2 in the console race, as Microsoft currently is, you have to make some sacrifices, like giving up some revenue from a single software release in order to potentially increase sales of your much more expensive console, which will also help increase future software sales by raising the install base.

Score: 2 for 2 - Sorry to pick on you Randle, but when did Sony have the first cover mod for the PS3? Ok, picking on the Sony fan over. I think this is a good move by Microsoft, and I think you will see a lot of people who haven't bought the console yet, buy the bundle.


3.) The generally positive review for Plants vs Zombies: Garden Warfare surpised you.




Jeremy Thomas - Fiction: I wasn't expecting game of the year reviews or anything, but I didn't really think it was going to be panned either. PvZ: Garden Warfare took a bit of a risk by adding the third-person shooter aspect into it, but really you needed to do something in order to make it appealing to buy for a next-gen console. PopCap doesn't make games that I would consider to be at the absolute peak of the gaming experience but they're very good at what they do and so it doesn't really shock me that this one scored fairly well.

Stephen Randle - Fiction: It's not like it's a bad game or anything, and the tower defense template is pretty standard at this point, so it's hard to screw up. Also, it seems like the developers involved actually did some work on ensuring class balance and all those other factors that make a good MOBA were solidly in place. I'm curious as to who wanted a tower defense game with the PvZ license, and I don't think it's going to attract any serious long-term interest from lovers of the genre, but I'm not shocked that it's a decent piece of software.

Score: 3 for 3 - I was slightly surprised at this. I expected the game to be ok, but it is getting a lot more praise than I expected. I have to admit, it is nice to see developers take chances with established franchises.



---
*~Twitter Break!~*
411Mania
411Games
411Wrestling
411Movies & TV
411Music
411MMA
---
4.) You would watch a Minecraft movie made by the same people who made The Lego Movie.


Stephen Randle - Fiction: You know what, I loved the LEGO Movie, but I also recognized that it was a pretty generic family-friendly movie (complete with a heartwarming life lesson for young kids) in the overall scheme of things. It skates by, however, on the strength of older people having serious LEGO nostalgia, and also Chris Pratt can pretty much do no wrong. I'm sure the rest of the all-star cast didn't hurt either. I'll mostly reserve judgement until and unless we see some Minecraft movie trailers, but I don't have nearly the attachment to Minecraft that I did to LEGO, and even that movie had to have an awesome trailer to sell me on it.

Jeremy Thomas - Fact: But this is barely fact because I have zero interest in Minecraft. It just has never piqued my attention in any way. That being said, I didn't think The LEGO Movie would be remotely as good as it ended up being so if they can work magic with Minecraft than more power to them. I would be somewhat concerned about the idea of them tackling a different property that was so close to what they just did, but these guys are talented and I'm sure they're not just going to rip-off their own content.

Score: 3 for 4 - I am iffy on this. I know The Lego Movie was good, but I have a hard time seeing how they will adapt Minecraft into a movie.


5.) A mobile-only Tony Hawk game will not sell well.




Stephen Randle - Fact: I can't imagine a way to translate a Tony Hawk game into a mobile platform that would result in anything that would be worth playing. That doesn't mean they can't do it, but the odds are incredibly stacked against them, and when combined with the damage done to the Tony Hawk video game brand over the years, I don't think it likely that anyone's going to be willing to give the game a chance, no matter the quality that it may have/lack.

Jeremy Thomas - Fact: I've gone on record as saying I don't care about the Tony Hawk franchise. That being said, if I was going to play it then it wouldn't be in a situation where I was tapping and swiping a touchscreen in order to make it work. The Tony Hawk franchise has always relied on a pretty precise control scheme and I don't see it converting well to a mobile platform. Besides, the franchise always had a bit of a niche market (albeit one that it did very well in). Mobile gaming is still the domain of the casual gamer, and I just don't see this catching on.

Score: 4 for 5 - I was never one of the biggest fans of any of the Tony Hawk games. I have a hard time seeing how it would work well on a mobile platform.


6.) You are going to check out The Mighty Quest for Epic Loot open beta.



Stephen Randle - Fiction: I will say that in normal circumstances I probably would, but as many know, I'm outside of normal circumstances due to the birth of my son (and subsequent birth of my first nephew), so my game playing time is limited, and unfortunately, things like open betas for interesting games like this have to fall off in favour of a limited library of known quantities so I can maximize my game-playing enjoyment. If I hear great things, though, I'll get into it eventually.

Jeremy Thomas - Fiction: Sometimes things pass me by, and this is one of them. I had never heard of The Mighty Quest for Epic Loot before and while my Google-Fu brought up enough stuff that it made the game look interesting (I enjoy a game with some good satirical humor in it), I just don't see myself checking it out. There are only so many betas and games you can have time for. I'll wait to see how this one shakes out.

Score: 5 for 6 - Sorry, but the bad press it got for being basically pay-to-win instead of free to play turned me off to the game. Much the same way the disaster that was Diablo 3 turned me off to that game.

Bonus Question: Let's make some predictions. What is the next studio you see being close or having massive layoffs and why?

Stephen Randle - Well, if Final Fantasy XV doesn't somehow make up for its incredibly long development time and become some sort of massive seller, I could easily see another round of layoffs at ol'Square Enix, especially when you combine it with the disappointment that is Thief. To speculate too far about the fate of hard working game developers seems kind of ghoulish though, because I'd rather have more good games hitting shelves than be right about my predictions.

Jeremy Thomas - I honestly have no idea; like I said if Irrational Games can do lay-offs than anyone can. Dartboard says...EA, because they haven't been evil enough this year to match their quota.

That wraps up this week's edition of Fact or Fiction. Stephen and Jeremy went 5 for 6 falling one answer short of a Perfect Score. As always, I will go ahead and talk about Co-operative Multiplayer. Here is last week's show, and I hope you will join us for the live broadcast:



I hope everyone has a good week, and until next week, happy gaming.

comments powered by