SPOTLIGHTS
Four Player Co-op 03.12.14: Watch_Dogs, Arkham Knight, Uncharted, More
Posted by Stephen Randle on 03.12.2014

How excited are we for Batman: Arkham Knight? Has enthusiasm for Watch Dogs been dampened since its delay? Will the departure of the lead writer hurt the next Uncharted game? The 411 staff debates these topics and more in the latest 4PC!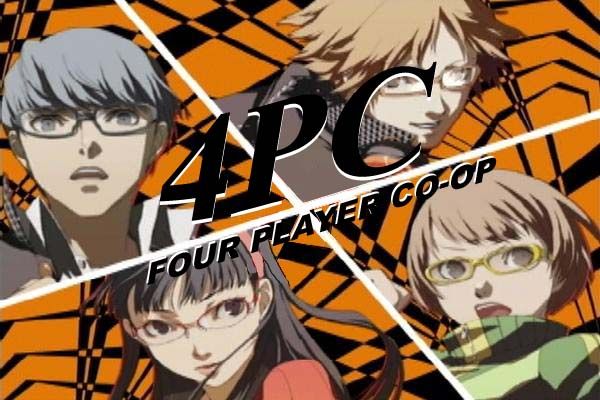 Todd Vote has joined the game.
Sean Walker has joined the game.
Robert Cooper has joined the game.



Quizmaster Greetings, and welcome to another edition of Four Player Co-op, the only game to declare that we will never, ever use instant replay. Mostly because I would never admit that I was wrong.

Start the game!


---


QUESTION ONE: We've finally got a new release date for Watch_Dogs, and it's May 27th! Of this year! So, how has the delay affected your level of hype for the title that seemed like it was going to be a system seller way back at launch?

Todd Vote - Hasn't affected my hype all that much. I'm still really stoked to check this game out. It looks like it could be something different. Something fairly fresh, which is always a good thing. No, I don't expect that Watch_Dogs will reinvent the wheel, but it may just have found a way to make it fun riding a unicycle again, meaning it could add a new twist to one of my favorite genres. 

Sean Walker - Eh. I never really cared for the game in the first place. I'm pretty sure it will be a quality game for those who pick it up, but it doesn't look like my type of game.

Robert Cooper - Somewhat for me, but I think it's even worse for those who actually have looked forwards to the game. I thought this game looked like it was something interesting and could turn out being a new franchise in a world that is being flooded with nearly yearly entries from multiple franchises.  Now that it has been delayed and some reports are not very good for it, I'm less enthusiastic, sure, if it hits dirt cheap come Christmas time, I might pick it up, but otherwise it'll be just another game release to me.  Though for the people who have pre-ordered, I think it hurts them because the game is now being released at a time where everything is coming out rather than at a time where the new systems have little releasing.  But if this game is great, it wont matter, but this game has gone from system seller to decent pick-up, if you ask me.

Quizmaster - Todd gets 423 points for somehow remaining optimistic in the face of a lot of bad press, and you have to love him for it, because it seems like at lot of people have turned on Watch_Dogs or, at best, are poised to pick out everything that could be wrong with it when it makes it out the door. On the bright side, they're running commercials for it on TV, so they probably can't change the date again.


---


QUESTION TWO: Well, we wondered what Rocksteady was working on when a different studio came out with Arkham Origins, and last week they revealed...that they've been creating another game in the series. Billed as their final contribution to the storyline, Arkham Knight is reportedly set five years after the events of Arkham City. And even better, it's set to come out in October of this year, for PC, XBOne and PS4! Did Origins poison the Arkham well for you, or are you all in on Rocksteady's third and final game in the series?

Todd Vote - It is going to take a while to get to this game. While i am excited at the prospect of seeing the end of the Arkham series (not the games, just closure on the Arkham story), it is a bit personally disheartening that the game is only hitting next-gen consoles. I guess I will just have to hold my breath and wait for a potential port. 

Sean Walker - There are two games that have motivated me to get a PS4. After Metal Gear Solid V was announced, I was interested. A next gen Batman has tipped me over. I avoided Arkham Origins because of the mixed reviews it received, and it wasn't developed by Rocksteady. Just imagining Batman in next-gen graphics already has me drooling. Plus that awesome as hell Batmobile that was previewed has me saving up for the PS4. I only hope that this isn't the last DC property that Rocksteady will make. I would love for them to make a Justice League game.

Robert Cooper - If I had the system to play it on, hell yes, I'd be on board for it.  Rocksteady didn't make the last Arkham game, so I don't think they should be punished for what WB: Montreal did.  Rocksteady has done  nothing but good for the franchise, and in my eyes, they will continue to be the right team for the job until they decide to quit (which is ironically after this last game).  Now if Rocksteady did Origins and I didn't like it, that'd be different, but they didn't, so I'm optimistic.

Quizmaster - Dammit, we need to figure out some way to get more of our staff next-gen consoles before we lose all credibility. Maybe we should run a Kickstarter.

Anyway, Sean gets 1832 points for his combination of wanting the game, and actually saying that this would make him buy a next-gen console to play it. That's the kind of dedication I want to see, and in fact if I didn't already have a PS4, I would have to be right there with him. I actually also can't wait to see what Rocksteady does after this game.


---


QUESTION THREE: It was revealed this week that the writer behind all three Uncharted games, which were pretty awesome, has left Naughty Dog and won't be contributing to the upcoming fourth entry in the series, which will be a PS4 exclusive (to nobody's surprise). Given how much the storyline was a part of the critically-acclaimed Uncharted series, does losing one of its main influences affect your interest in the next game?

Todd Vote - I think the game will be fine. If they are currently building the game, the framework has to already be there for the story, right? While she may have been the head writer, I'm sure she wasn't the only writer responsible for the success of the story. God of War II had a different creative lead than the first game, and that series turned out okay.

Sean Walker - I have played all of the Uncharted games. The storyline and the characters were definitely the only reasons to buy to the games. I consider them to be one the greatest trilogies in gaming history. Having a new writer for part four has me curious. It could be beneficial in having another perspective on Drake and the gang in whatever they partake in. The Halo series benefited from a new studio and it feels refreshed now. Although Naughty Dog is still developing Uncharted, it will most likely feel different like the aforementioned game. I'm optimistic on whatever the new head writer has to offer for the IP as long as they don't mess up the formula that caused Uncharted to have so much critical and commercial success.

Robert Cooper - I will preface this by saying I don't own a PS4 and won't for a long time, so my interest in this game is passing at best because it wont affect me.  But I think that my interest will now be shifted away from the game for now, right now my interest will be on who they get to replace their leaving writer.  If the replacement ends up doing a subpar job, then I think that may wane my interest slightly, and evenmoreso for subsequent sequels with that writer, but we'll just have to see where everything falls.

Quizmaster - Given that we have no idea what the new Uncharted will be, there's a chance it might not even involve Nathan Drake (although that would be a shame), and I could see a new perspective coming hand in hand with a new lead character. It's definitely disappointing as a fan of the original trilogy, but I'm also willing to wait and see.


---


QUESTION FOUR: And after nineteen years and four console generations, Sony's Jack Tretton has left the company to pursue other interests. With both Tretton and Microsoft's Don Mattrick leaving their respective companies in the past year, console gaming has essentially lost two of its most recognizable public faces. Plus, we never got to figure out the answer to the ultimate question, and thus, I leave it to you: who would win in a fight: Tretton, Mattrick, or Nintendo of America's BIG REG?

Todd Vote - I'd have to go with Big Reg.. Looking at him has always reminded me a bit of Antonio "Bigfoot" Silva. So I'll pick him based on that, and the Nintendo fighting spirit. If you can never count out Nintendo, the same should be said for their pres, right? Right. 

Sean Walker - Oh without a doubt, Mattrick. That crafty bastard knows how to survive like a damn roach in this industry.

Robert Cooper - I'm going to have to go with BIG REG due to two things.  1, Mattrick would open his mouth and say something stupid, so he'd get knocked out with a brick from the audience, thus making it a one on one affair.  2. Big Reg would randomly pull the Super Smash Bros game out of his ass and the fanboys would trample Tretton to bits so that they could go buy the Wii U.

Quizmaster - Nobody picked Tretton? Do you doubt his intensity?

Yeah, all right, I'd pick Reg too. Dude is scary. 2381 points to Coop and Todd.


---


BONUS QUESTION: Hey, baseball's back in a bit! I know, there's still snow on the ground (well, here, at least), but are you the least bit excited for another long slog through another 162 games where half the league is out of contention by July?

Todd Vote - Haven't been much of a fan of baseball since the Minnesota Twins last won a World Series. So yeah... 1991. I learned as I got older, and wasn't able to play the game as much that watching it pales in comparison to playing the sport. It's like golf, can't stand to watch it, but I'll play once in a while. 

Sean Walker - You're barking up the wrong tree bud. I've had bad experiences when it comes to baseball, so I just quit the sport entirely. For those wondering, I got a pretty bad concussion from getting hit by a ball in the back of the head. IN THE STANDS. I was an innocent fan. Of course hitting the seat on the way down didn't help my brain cells. So no, I'm not excited at all for this. (Sean then proceeds to go cry in the corner)

Robert Cooper - Not at all, baseball has never been my thing, I mean, sure it's better than NASCAR, but my friend's drunk uncle trying to pick up the neighbor girl is better than that.  But I will tell you what I am looking forwards to, playing more Chrono Trigger.  Damn that game is amazing, and seeing as I finished Lords of Shadow 2 this morning (review imminent), I now have even more time to play it during the rest of the week that is my spring break!  I MUST KNOW IF ROBO COMES TO TERMS WITH BEING A DEFECT~!!!!!!


---
HIGH SCORE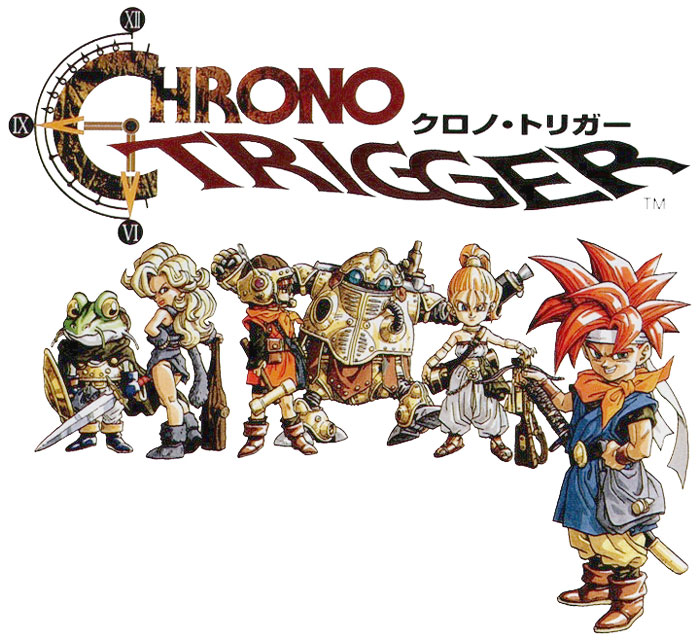 PLAYER 3 WINS
IF ANYONE SPOILS THIS GAME FOR HIM
I WILL MURDER THEM.
NOT EVEN JOKING.
COME BACK NEXT WEEK TO TRY AGAIN

411 on Twitter!
Quizmaster's Twitter
http://www.twitter/411mania
http://www.twitter.com/411games
http://www.twitter.com/411wrestling
http://www.twitter.com/411moviestv
http://www.twitter.com/411music
http://www.twitter.com/411mma
comments powered by