411 Games Fact or Fiction 3.13.14: Titanfall, Sony, Arkham Knight, More
Posted by Daniel Anderson on 03.13.2014

Are we surprised by Watch Dogs' announced release date? Are we excited for Arkham Knight? Does there really need to be a sequel to Shaq Fu? 411ís Stephen Randle and Todd Vote debate these topics and more!

Hello everyone and welcome to this week's edition of Fact or Fiction. As always, I am Daniel Anderson, and I hope everyone has had a good week. I am going to keep this short again this week because I am really enjoying Titanfall. I know it doesn't come as a surprise to anyone that has read Fact or Fiction (or any 4PC or listened to Cooperative Multiplayer). The game is great. Anyway, this week we have 411's Todd Vote going up against Stephen Randle. Let's see what they have to say, shall we?


1.) You are surprised Watch Dogs' announced release date is so soon.




Todd Vote - Fiction: Not at all. Its due out six months after the originally intended release date. Not really too surprising in my opinion. I just hope the game is everything they have hyped it to be.

Stephen Randle - Fiction: Soon? It was supposed to be out last October! But seriously, May, and late May for that matter, doesn't seem that soon, given that there's a big difference between its original release date and its new one: there's actually big games that will be out on next-gen consoles by then, notably Titanfall, inFamous, and Mario Kart. I'm not saying it will definitely hurt Watch_Dogs, but I am suggesting that, unlike at launch, gamers now have options for great games they could get instead of it.

Score: 1 for 1 - I thought May was pretty quick. I mean, all we had heard was that the game would be released when it was perfect, and now we are being told it will be released in less than 3 months from now.

2.) You are excited about Arkham Knight, Rocksteady's newest Batman game.

)

Todd Vote - Fact: Yup. The Arkham series has been fantastic. I look forward to the end of the story. My only gripe is that it looks like we won't see a port on the current consoles. I get it. They have to move on at some point, but I'm hopeful they will port it down.

Stephen Randle - Fact: And they did the exact right thing by announcing it, then saying "oh yeah, it'll be out by the end of this year and be for next-gen consoles". In an instant, everyone (myself included) immediately forgot about the disappointing Origins and got hyped for the next offering straight from Rocksteady, makers of the first two games. This is an unquestioned Day One purchase from me, and no mistake.

Score: 2 for 2 - Another must have game for this year just got added to my list.


3.) With the layoffs at Sony's Santa Monica studio, and the departure of SCEA president Jack Tretton has you slightly worried about Sony's future as a company.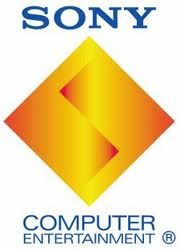 Todd Vote - Fiction: I don't really see much cause for alarm. Changes are pretty commonplace in this industry. Microsoft just had a similar departure, with Don Mattick leaving the company. Sometimes change is good. Now if they start cycling through new presidents at a rapid rate, then we should probably start to worry a bit.

Stephen Randle - Fiction: Sony's electronics side (TVs and such) isn't doing so well, but the gaming division is pretty much their biggest bright spot. The loss of one developmental studio is not ideal, but Sony still has a lot more where that one came from. The loss of Tretton is upsetting for the effect it will have on their public speeches, but he's only one man in a big power structure, and unlike other, more sudden departures, this one appears to have been planned for a while, and his successor was immediately named, so there should be little upheaval during the transition. Unlike, say, EA.

Score: 3 for 3 - I am probably wrong, but the more I look at Sony as an overall company, the more I fear it going under, mostly due to the fact that when you have several facets of a company, and only one is doing well, overall, that company can be considered to be in trouble.



---
*~Twitter Break!~*
411Mania
411Games
411Wrestling
411Movies & TV
411Music
411MMA
---
4.) The departure of the Naughty Dog writer who was responsible for the Uncharted games is a bad sign for the new Uncharted game.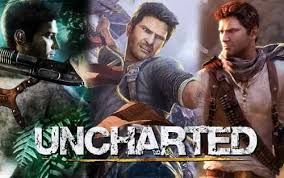 Stephen Randle - Fact: I mean, clearly she was a great writer, considering that Uncharted had one of the best stories found in a last-gen game, and you really hate to lose anyone with any actual writing talent. On the other hand, there have been indicators that the new Uncharted might not involve the same characters, and at the very least is the start of a completely new direction after the last trilogy pretty much wrapped up Drake's story, so I could see the perspective that Naughty Dog wanted fresh eyes on a fresh story.

Todd Vote - Fiction: I covered this in this week's 4PC. I don't think we necessarily have to worry about this next game. I think that if they are working on building the game, the story has to basically be outlined, right? While they may be losing the head writer, I'm sure others were involved in bringing Nathan Drake's adventures to our screens.

Score: 3 for 4 - This gives me a bad feeling when thinking about future Uncharted games. Part of what made the series great is the story, and putting someone new in is a risky thing to do. Only time will tell if it hurts the series or not.


5.) You despair for humanity with the announcement that crowdsourcing is being sought for a new Shaq Fu game.

)

Stephen Randle - Fiction: Screw it, if you can get people to pay for it, bring back whatever crazy game you want to. That's what makes crowdfunding great, if the demand is there, you'll know right away. Now, whether enough people are willing to pay money to bring back Shaq Fu, that's a different story. Although there was lots of interest in that Shut Up and Jam Gaiden game, so who knows what the Internet might latch onto.

Todd Vote - Fiction: Ha-ha. I'll admit when I first saw this news, I had to do a double take. I mean, is the world ready for a new Shaq-fu? The more I thought about it, I thought "why not?" It looks like they are changing it into a bit of a beat-em-up game. That could work on either the Xbox Live Arcade, or as a PSN title. If they can gather the funds, there must be an interest, right?

Score: 4 for 5 - Is there really a need for this game? Really?


6.) The Titanfall launch will go off smoothly and without any server crashes.




Stephen Randle - Fiction: This is really a two-part question, because I believe that server crashes for a massively multiplayer game like this one don't necessarily mean a launch wasn't smooth. I mean, if they're completely unplayable, that's a problem, but I don't think that'll be what happens at all, especially since they were smart and opened the beta up to cram as many users in as they could. Will servers bounce up and down a few times? Probably. But I think at the end of the day, people will get an enjoyable gaming experience.

Todd Vote - Fact: That is what we have betas for right? Hopefully they are able to work out most of the bugs, and get a smooth launch. I like to think EA learned a thing or two about launching a game after all the problems they had with Battlefield.

Score: 4 for 6 - I have a feeling this will be a near perfect launch (this was written on Monday evening, so if Xbox Live crashed hard on Tues or Wed, I wrote this statement then and am sticking to it).

Bonus Question: Feel free to talk about whatever you want.

Stephen Randle - This Saturday at midnight Eastern time, I make my triumphant return to Co-operative Multiplayer! No, it's not a permanent comeback, I still have a baby to deal with, but with him visiting grandparents, I've got at least one weekend free to discuss all the new releases that are coming out in the very near future, plus maybe I can rein in whatever monkeyshine those guys have been up to without me. Tune in Saturday night to find out!

Todd Vote -
That wraps up this week's edition of Fact or Fiction. Stephen and Todd went 4 for 6 agreeing more then they disagreed. As always, I will go ahead and talk about Co-operative Multiplayer. Here is last week's show, and I hope you will join us for the live broadcast:



I hope everyone has a good week, and until next week, happy gaming.

comments powered by