SPOTLIGHTS
411 Games Fact or Fiction 3.20.14: Amazon, Angry Birds, VR Headsets, More
Posted by Daniel Anderson on 03.20.2014

Do we want to see Silent Hill rebooted? Are we interested in an Angry Birds RPG? Will the Last of Us movie be a disappointment? 411ís Stephen Randle and Adam Larck debate these topics and more!

Hello everyone and welcome to this week's edition of Fact or Fiction. As always, I am Daniel Anderson, and I hope everyone has had a good week. Is everyone ready for that magical time of the year when everyone in the US is focused on one thing? Yes, I am talking about March Madness. As I am typing this my team is playing so I am either going to be very happy or very pissed later tonight. Anyway, this week we have 411's Adam Larck going up against Stephen Randle. Let's see what they have to say, shall we?


1.) You would like to see Silent Hill rebooted by Hideo Kojima.




Adam Larck - Fiction: Not because I don't think it wouldn't be good, but just because I really don't have an interest in it. I've never been a big fan of the series, mainly because I'm not a horror fan in general. I'm sure Kojima could do a great job if he wanted to, but I'd pass on it.

Stephen Randle - Fiction: I am not one of those who subscribes to the whole "Kojima is a genius" theory. The Metal Gear franchise is a confusing mess that gets worse with every game, although it does include some cool gameplay innovations and lots of pretty, pretty graphics. Hey, kind of like the Final Fantasy series. Anyway, I played the original Silent Hill and enjoyed it for the most part, but I have no stake in a series reboot, no matter whose in charge of it.

Score: 1 for 1 - Well the series is already a confusing mess, so how much worse could he make it? I know, I know, I am just asking for trouble, but I have a hard time seeing him making a huge improvement over the original games, although the recent games have not been that good and could use improvement.


2.) VR headsets will be this generation's motion controls.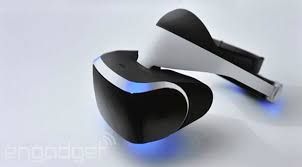 Adam Larck - Fact: It really looks like it's gearing up to be. I still haven't seen a great reason to jump in on the VR headset push. Both Sony and Oculus will have to show something that really wows and makes the headset worth it before I actually try one out.

Stephen Randle - Fiction: Motion controls may be seen as kind of a niche gimmick now, after Sony and Microsoft jumped in with their entries, but when the Wii came along, motion controls drove what became one of the biggest-selling consoles of all time and propelled Nintendo right back into the forefront. They pissed it away with the Wii U, of course, but either way, motion controls were a huge deal in the last generation. VR headsets, sadly, have no chance of being as big as that, simply because I believe they're going to be expensive, and also have a fairly limited library unless a lot more studios want to dedicate resources strictly to developing for them. With motion controls, you can use or ignore them as you wish, but with VR, you have no choice.

Score: 1 for 2 - I like the idea of VR headsets for space sims and racing games, but I do not see them being used well with RPG's or FPS's.


3.) The PS4 selling more units, but Xbox One having a higher dollar amount of sales (according to February NPD) shows that the higher price point is not hurting the Xbox One.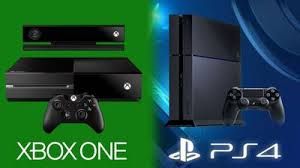 Adam Larck - Fiction: If the higher price point really wasn't hurting it, it would be selling almost equal the number of units and still generating higher dollar amounts. All those stats show is that the Xbox One has sold enough units at a higher price to come out ahead. The cheaper price point is still driving a lot of sales for the PS4, and until the Xbox One comes down in price, Sony will probably stay ahead in the race.

Stephen Randle - Fiction: I mean, let's not pretend that both consoles aren't doing amazingly well, because they are both selling incredibly. However, if the higher price point wasn't at least somewhat of a problem to consumers, wouldn't XBOne be closer to matching or even surpassing the PS4 in units sold? It's not like PS4 has had a blow-away console selling game that would explain why it's so far ahead, so you would have to think that being a hundred bucks cheaper has to be, at least in part, driving it ahead in the race. Being more expensive clearly isn't hurting the XBOne's bottom line to any great degree, but it's also not really helping, either.

Score: 2 for 3 - Everyone said, when the price of the Xbox One was announced, that there was no way Microsoft would make money on the Xbox One. These numbers show that, while the Xbox One is not selling more units than the PS4, they are making more money in sales (not profit but sales) than the PS4.



---
*~Twitter Break!~*
411Mania
411Games
411Wrestling
411Movies & TV
411Music
411MMA
---
4.) You would be interested in a game console made by Amazon.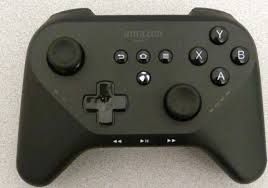 Stephen Randle - Fiction: Especially not when you look at the controller that they're making. That thing has more straight lines and sharp edges than a knife set. I mean, it's no Ouya controller, but it looks like it's at least two generations behind the beautiful form-fitting stuff we have now. If that's the controller they're making, what monstrosity will they come out with to play their games? But seriously, Amazon has to be out of their mind if they think that they can make a dent in an already-crowded console market just on the basis of buying one small development company.

Adam Larck - Fiction: If it's just going to be another Android-powered device I'll pass. Look at what's happened to the Ouya since its launch. They may be able to make one work, but I could easily see it being a big flop for the company in the long run.

Score: 3 for 4 - Is anyone wanting an Amazon console?


5.) The Last of Us movie will veer away from the game's storyline and be a disappointment overall.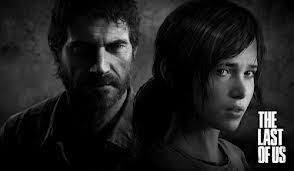 Stephen Randle - Fiction: I believe they've come out and said that the movie will follow the game's story fairly closely, but even if it moves away slightly, it's still basically a zombie movie, and it's very hard to mess those up. I'm not expecting a big-budget blockbuster that will shatter records, but given the genre it's probably going to do fairly well.

Adam Larck - Fact: Video game movies are relatively disappointing in general. While they may strive to stay close, I could see the movie still veering away enough to disappoint fans of the original game. Didn't the game do well enough in its story telling not to need a movie?

Score: 3 for 5 - I am always worried about video game movies. So far, there have not been any great ones (just good ones here and there). Last of Us is one game that if the movie is not great, it will hurt the brand that the good game established. I am worried about that happening.


6.) You have no interest in an Angry Birds RPG.




Stephen Randle - Fact: Finally, a sentiment I can agree with this week. I was Angry Birds-d out long ago, somewhere before they went to the "Star Wars" well. This is on the same level as PvZ: Garden Warfare, much as we asked if PvZ players were really looking for a MOBA, are Angry Birds players really in the market for an RPG? I'm sure it'll be fine, I just have absolutely no interest.

Adam Larck - Fiction: I actually will be checking this out when it hits. I'm intrigued to see what kind of elements are added into the game. Don't get me wrong, I won't buy any microtransactions, but I'll see what you can enjoy for free.

Score: 3 for 6 - I am not interested in this game at all. I played the first Angry Birds and found the game ok, but nothing great. There has been nothing that came out since (including Star Wars) that made me want to play another game. I have a feeling this will bomb hard.

Bonus Question: Which will sell more copies in its first week, Infamous or Titanfall?

Stephen Randle - I know you're trying to make me pick Sony's exclusive just to be contrary (and because they have a larger install base on the next-gen side), but Titanfall is also available for 360 and PC, so it's going to win this race fairly easily.

Adam Larck - I know InFamous has a strong following, but I think more people have been waiting for Titanfall since being announced. Either way, they'll probably both be great titles and must-have games for both systems.

That wraps up this week's edition of Fact or Fiction. Stephen and Adam went 3 for 6 agreeing as much as they disagreed. As always, I will go ahead and talk about Co-operative Multiplayer. Here is last week's show, and I hope you will join us for the live broadcast:



I hope everyone has a good week, and until next week, happy gaming.

comments powered by