SPOTLIGHTS
411 Games Fact or Fiction 3.27.14: Assassin's Creed Unity, Microsoft VR Headset, More
Posted by Daniel Anderson on 03.27.2014

Did we like the Assassin's Creed: Unity trailer? Will Microsoft announce a VR headset this year? Will Shenmue 3 get a Kickstarter campaign? 411ís Stephen Randle and Sean Garmer debate these topics and more!

Hello everyone and welcome to this week's edition of Fact or Fiction. As always, I am Daniel Anderson, and I hope everyone has had a good week. Normally this time of the year, I would ask how everyone's brackets are going, but with the way there have been so many upsets this year, I think I will just skip it if there are no objections. Anyone? Ok. Anyway, this week we have 411's Sean Garmer going up against Stephen Randle. Let's see what they have to say, shall we?


1.) You liked the Assassin's Creed: Unity announcement trailer.



Sean Garmer - Fact: I'm a big history person and the French Revolution is certainly one of the most interesting times in world history. I was very excited for AC 3 when they did the American Revolution, but they made me hate the Assassin character in that game with all his whining and moaning. So, if they can make the new Assassin interesting then I am sold.

Stephen Randle - Fact: It looked pretty, it's for the new generation of consoles, and it's another completely new setting, so it's a fairly effective trailer. I'm not sure if I'm interested in an Assassin's Creed that isn't Black Flag, though, because that one had pirates, which helped distract me from the fact that I'm worn out on a lot of what makes up the basic Assassin's Creed game. Also, I assume this one won't have sea shanties, so that's another mark against it. Of course, that was just a teaser, so we'll see what we learn in the coming months about whether we get a new overarching storyline, or continue the idea that was started in Black Flag.

Score: 1 for 1 - As long as this feels more like Black Flag and less like Assassin's Creed 3, I will be happy. It looks good so far.


2.) Despite Yu Suzuki saying he is "researching" a kickstarter for Shenmue 3, you do not expect to ever see the game.




Sean Garmer - Fiction: In this day and age with Kickstarter, I think taking the never say never approach is more appropriate. If Yu Suzuki says he is finding a way to get the game made then I believe him. I was never a big Shenmue fan, but I know that game has enough of a cult following that if a Kickstarter were made the fans would make the goal and then some.

Stephen Randle - Fact: As much fun as it has been watching Kickstarter projects like Broken Age, Massive Chalice, and Mighty No. 9, Shemue is a completely different animal. It is not a game that can be made on a 1 million, 2 million, or even 5 million dollar budget, To make Shenmue 3, at least one that would be anything like the first two, would require tens of millions of dollars, and if they could raise that much for it through Kickstarter, the franchise wouldn't haven't died all those years ago, because that would have meant enough people bought the first two games to keep the series going.

Score: 1 for 2 - I have given up on ever seening Shenmue 3. I feel like it will take a miracle at this point to get the game made.


3.) Getting Powers for Playstation Network is a big win for Sony.




Sean Garmer - Fact: I know nothing about this comics series, but I'm sure powers has quite a few fans and will help Sony be the first grab in their plans to have TV shows like Netflix. I don't see how this is a bad thing. Anything they can get that has an audience will only help Sony.

Stephen Randle - Fact: I mean, obviously it depends on the eventual quality of the series, but online streaming TV series and comic books are the hottest media properties on the planet right now. Clearly, Sony is wise to throw their hat into that particular arena, especially since it gives them another big selling point for their PlayStation Now service beyond video game rentals.

Score: 2 for 3 - This is something I would consider getting a PS4 for. I loved the comic series and would really enjoy a faithful rendition.



---
*~Twitter Break!~*
411Mania
411Games
411Wrestling
411Movies & TV
411Music
411MMA
---
4.) Valve's made a good move getting rid of the track pads on the Steam Machine controller.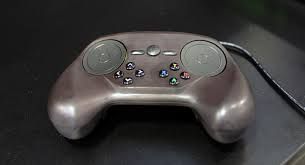 Stephen Randle - Fact: I know what Valve was shooting for, but the track pads were simply too gimmicky to make the controller anything more than a curiousity. Trying to reinvent the console controller is simply a bad move right now, because Sony and Microsoft have basically created the models that many consider the peak of controller design with their new consoles, and while I'm not against innovation, it seems like poor planning to go in a completely different direction from what everyone already likes. We'll see how the new controllers with buttons perform on the Steam Machine, but it simply seems like a change for the better.

Sean Garmer - Fact: I'm not going to buy the Steam Machine, but I always felt the track pads were an unecessary addition to a controller to make it look like a mouse. They also chose to remove the touch screen and implant regular face buttons instead. People like playing games with controllers. I don't think Valve needs to make a Steam Machine with a controller that will make certain games a challenge to develop for.

Score: 3 for 4 - I think the track pads felt more like a gimmick than a selling point. I think going away from gimmicks is going to help the reputation of the new console.


5.) You expect to see a Microsoft VR headset to be announced before the end of the year.




Stephen Randle - Fiction: Rumours of the Sony headset were rampant long before they announced it at GDC. If Microsoft were working on their own, we'd know something about it, even if it was unconfirmed. This seems like something they'll probably adopt a "wait and see" policy on, and given the risks involved with getting into VR headsets, I can't say that's a bad decision. Let someone else spend the money and potentially fail horribly, you can always jump in the market later if it works out. Hell, it's what they did with Kinect and that's...um...still around.

Sean Garmer - Fact: If Microsoft was honest when they said "we've been doing something with VR for a while" then by all means they should have some kind of announcement by then. I'm not too sure about this VR craze going on right now. It smells more like the 3D TV flop than the motion gaming success.

Score: 3 for 5 - I think Microsoft will announce a VR headset just to not seem to be running behind the latest fad. If it will be as far along as the others, that is another question.


6.) Walmart entering the used game market means that used games are not going away anytime soon.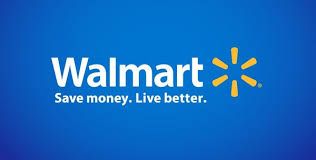 Stephen Randle - Fiction: Whether used games stay or go will have nothing to do with what retailers happen to be getting their hands in the pot, unless those retailers suddenly feel like sharing the pure profit that comes from moving used games with the developers and console makers. Since that won't be happening, I think that this will, in fact, probably speed up the move towards fully digital consoles sooner rather than later. Hell, if Microsoft hadn't completely screwed up the marketing, we'd already be far down that road with both the XBOne and PS4.

Sean Garmer - Fact: With MS taking out their policies, we will have used games until at least we see new consoles in 7 or 8 years. So, Walmart is smart to jump on this now and use it in a way that Bestbuy and Gamestop cannot.
Their decision to allow you to trade in games for potentially things like food, toilet paper, or anything else in the store could help drive business. It may be bad for young kids who may miss some games or husbands who lose games due to angry wives. This certainly means the people who are against used games just got angrier at Walmart's announcement.

Score: 3 for 6 - This is going to hurt efforts from video game companies to kill the used game market if this becomes profitable for Walmart. I say that for one reason. Walmart would not be afraid to sue or use lobbying power to keep companies from banning used games. Saying Gamestop would sue is a lot different from saying Walmart would sue.

Bonus Question: Feel free to talk about what you would like.

Stephen Randle - The final DLC for BioShock Infinite is here, with the release of Burial at Sea Part II, and it's been a long strange year of trying to figure out just what the hell is going on in the BioShock multiverse, but I don't regret any part of that game. Well, maybe a little bit of that ridiculously hard Combat in the Clouds, but the whole story was still fantastic to me. Also, baseball season starts next week, but given that the Jays are going in with exactly the same team that finished bottom of the barrel last year, I can't say I have any great hope for that mess. Between that and the Leafs, I'm about ready to give up on sports entirely.


That wraps up this week's edition of Fact or Fiction. Stephen and Sean went 3 for 6 agreeing as much as they disagreed. As always, I will go ahead and talk about Co-operative Multiplayer. Here is last week's show, and I hope you will join us for the live broadcast:



I hope everyone has a good week, and until next week, happy gaming.

comments powered by