411 Games Fact or Fiction 4.04.14: Alien: Isolation, Predator in Call of Duty, More
Posted by Daniel Anderson on 04.04.2014

Does adding the Predator freshen up Call of Duty: Ghost's multiplayer mode? Are we getting excited for Alien: Isolation? Will we play Diablo 3: Reaper of Souls? 411ís Stephen Randle and Jeremy Thomas debate these topics and more!

Hello everyone and welcome to this week's edition of Fact or Fiction. As always, I am Daniel Anderson, and I hope everyone has had a good week. Is everyone ready for Wrestlemania? Yeah, yeah, yeah, I know this is a video game column, but let's face it, most people who read this are going to be watching Wrestlemania. Here is hoping the fans get what they want this year. Anyway, this week we have 411's Jeremy Thomas going up against Stephen Randle. Let's see what they have to say, shall we?


1.) It will help VR gaming that Facebook bought Oculus VR.




Jeremy Thomas - Fiction: It won't hurt by any stretch. Oculus had been coming up against some serious problems in terms of production capacity and since it is essentially the biggest-name VR set currently on the market, keeping it alive was essential to the technology making any headway soon. That being said, I don't see VR becoming a mainstream part of gaming any time soon. I could be thoroughly wrong; I thought motion controls wouldn't catch on so well and that obviously turned out to be wrong. But they made sure that was more of a finished product before putting it out there than I think VR is now. I don't see that Facebook is going to make huge leaps and strides, but you never know.

Stephen Randle - Fact: I don't know if it will help in any creative way, but the main thing that will help is that the project is now being bankrolled by a guy with so much money that he could afford to drop 2 BILLION DOLLARS just to own it. That gives Oculus a combination of securities, because now they have serious money behind their development, and also while two billion dollars isn't that much money to Zuckerberg, it's enough of an investment that he won't want it to go to waste.

Score: 0 for 1 - I think it will help Oculus take more chances then they could without Zuckerberg's money behind them. If it will take off or not, that I can't say.


2.) You are starting to get excited about Alien: Isolation.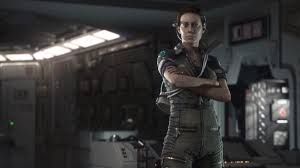 Jeremy Thomas - Fact: No matter how many bad Alien and Predator games get released, I'm always excited for new ones. The key is "excited with reasonable reservations." Yes, Aliens: Colonial Marines was a bad, bad game. Bad game, no biscuit for you. The last Aliens vs. Predator wasn't very good either. But this isn't made by either of those companies and thus they're getting a fresh start. Everything we've seen looks good; that hardly guarantees a win but I'm certainly hopeful. We'll see how it goes.

Stephen Randle - Fiction: Anyone who is getting excited about another Aliens game has poor pattern recognition and has somehow already managed to forget Aliens: Colonial Marines. Or Prometheus. Or the Alien vs Predator movies. Or Alien Resurrection. I know people love the concept of Aliens, but the reality is, the franchise has not been well-represented in a very, very long time. The developers can talk about how they've learned from past mistakes all they want, but there's no way I'm buying into pre-release hype for an Aliens game. I will reserve judgment until there's actually a product on the shelves.

Score: 0 for 2 - Call me insane, but I am cautiously optimistic for this game. The developers are saying the right things (namely they have nothing to do with Colonial Marines). Also, this is a fresh take on the franchise (at least when it comes to video games) so I am hopeful something good will come from it.


3.) Predator appearing in COD: Ghosts (along with Michael Myers) is freshening up the COD multiplayer.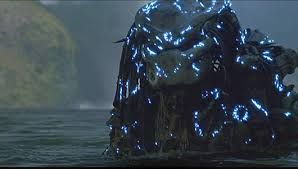 Jeremy Thomas - Fiction: I don't see how this freshens things up any more than Mob of the Dead would. Yay, we have a new creature hunting its way through the jungle to kill us. At its core, Call of Duty is a simple game; a first-person shooter. There isn't a lot of innovation that Activision has invested into it, just slight improvements and different settings. This isn't even either of those, really. And don't get me wrong; I think it's cool but it's not freshening anything up.

Stephen Randle - Fiction: I mean, it's a cool idea, and good on COD for adding some co-operative maps instead of just more deathmatch, but I don't think it's going to particularly change how COD is played. This could be a fun map, but unlike something like COD: Zombies from Black Ops, I don't see it becoming something that players will want to see multiple times on games in the future.

Score: 1 for 3 - I choose to look at the glass half full at this point. I mean, at least they are trying something different then just putting new maps out DLC after DLC. Trying new things is always worth a nod.



---
*~Twitter Break!~*
411Mania
411Games
411Wrestling
411Movies & TV
411Music
411MMA
---
4.) The 3D Realms/Gearbox fight over the Duke Nukem copyright will not end well for either studio.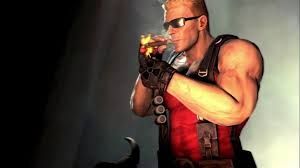 Stephen Randle - Fact: Because the loser gets nothing except legal bills, and the winner gets stuck with the Duke Nukem franchise, which has a value of...just about nothing at this point. Listen, Duke was great back in late '90s, but as Duke Nukem Forever showed, video games in general have passed the franchise by. Duke is no longer cool or edgy, he's somebody's dirty old grandfather cracking jokes that everyone's heard a million times. That's not to say he can't be saved, but is it really worth this ridiculous legal fight, when you could be spending your time and money developing a new IP that doesn't have Duke's baggage?.

Jeremy Thomas - Fact: Unlike the Alien franchise, I really don't see how the Duke Nukem copyright is something important enough to battle over. Duke Nukem Forever was a colossal failure on every front. Don't get me wrong, fair play to try for 3DR and Interceptor to try and salvage the franchise, but once lawsuits start coming into play over rights these never end well. The reason is simple: the lawsuit are long and expensive and they end up delaying games inevitably. Is anyone going to give the Duke Nukem franchise another try if the next game has a long delay? Not a chance in the world. Whoever wins this one, everyone's going to lose.

Score: 2 for 4 - Nice to know nobody sees this going well for anyone.


5.) Since it is getting positive reviews, you are going to check out Diablo 3: Reaper of Souls.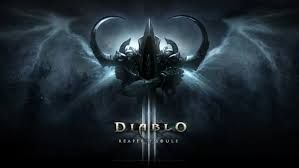 Stephen Randle - Fiction: D3 lost me long ago, and was such an overall disappointment that I lost pretty much all interest in returning to Sanctuary. Although I did give it a try a couple of months ago, just to see, but the game itself just isn't good enough to keep my interest. Meanwhile, I've discovered other games more worth my time, even a Diablo-style game in Marvel Heroes that has given me everything I was looking for in that genre, plus a more fun licensed world to play in. I had fun times with the Diablo franchise that I don't regret, but unfortunately, that time is over for me, and I've moved on.

Jeremy Thomas - Fiction: Sorry, I'm done with Diablo 3. I spent my money, I gave it my time and I'm done. I'm not even annoyed about it anymore; I've just moved on. This is the unfortunate side effect and it may just be me, but whenever the main game sucks I don't care how good the expansion is, I'm not signing on. If someone dumped a free copy in my lap I would play it, sure. But I'm not going to shell out for it at this point; there's too much else on my radar that will be getting my time and money.

Score: 3 for 5 - I thought about checking out the game again after the expansion came out, but no one I know will be playing it, and that was half the fun of playing Diablo games for me.


6.) You are eventually going to watch the Dota 2 documentary, "Free To Play."



Stephen Randle - Fact: I keep meaning to, but it's hard enough to watch a TV show with a newborn, let alone a longer movie. However, I've heard nothing but good things about the documentary, I've become fairly invested in following the competitive DOTA 2 scene, and I fully intend to give it a look. For those who don't like DOTA and are wondering if it's worth your time, apparently it's less about the game and more about the personal stories of the players, who come from a wide array of different international cultures, so I'd suggest it might still be worth your time.

Jeremy Thomas - Fact: I am not someone who is into Dota 2 or MOBA games at all, but I do watch just about everything that comes down the pike theatrically in a given year and video game documentaries are always interesting to me. I'm not Captain America: The Winter Soldier level excited about it or anything, but this certainly seems interesting and it's something I'm more than willing to check out.

Score: 4 for 6 - It seems like an interesting documentary. I have heard positive things about it as well so it is on my list to watch when I get time.

Bonus Question: Feel free to talk about whatever you choose.

Stephen Randle - Man, did the series finale of How I Met Your Mother suck donkey balls or what? And now I shall forget that the last nine seasons ever happened, in favour of filling those memories with my recent attempt to marathon through Psych on Netflix. Give me season seven already, Netflix! I need more Gus and Shawn!

Jeremy Thomas - If you've given up on Marvel's Agents of S.H.I.E.L.D., it's time to undo that choice. The last several episodes have been great, with Tuesday night's "The End of the Beginning" being a high point for the series. All Joss Whedon shows require a bit of patience in the first part of their first seasons, and that's what happened with this show. Now that the gloves are off (and the idiotic on-and-off scheduling has been resolved) I'm expecting the final episodes of the season to seriously excel.


That wraps up this week's edition of Fact or Fiction. Stephen and Jeremy went 4 for 6 agreeing more then they disagreed. As always, I will go ahead and talk about Co-operative Multiplayer. Here is last week's show, and I hope you will join us for the live broadcast (this Sunday after Wrestlemania):



I hope everyone has a good week, and until next week, happy gaming.

comments powered by