411 Games Fact or Fiction 4.10.14: Amazon Fire TV, Star Wars, More
Posted by Daniel Anderson on 04.10.2014

Are we more excited for the Star Wars games with the writer of Uncharted involved? Is there any interest in the Amazon Fire TV? Are we surprised GameSpy is being shut down? 411ís Stephen Randle and Adam Larck debate these topics and more!

Hello everyone and welcome to this week's edition of Fact or Fiction. As always, I am Daniel Anderson, and I hope everyone has had a good week. This has been a weird week. First we have Wrestlemania in which we see Daniel Bryan cleanly win the title, and the end of The Streak. Everything is going good with wrestling, and everyone is optimistic (especially after a good Raw). Then we find out that the Ultimate Warrior passed away. Just a roller coaster of a week wrestling wise. Anyway, this week we have 411's Adam Larck going up against Stephen Randle. Let's see what they have to say, shall we?


1.) You were sad to hear about the passing of Fire Pro Wrestling creator Masato Masuda.




Adam Larck - Fact: It's always sad to hear about an industry veteran passing. I never have played any of the Fire Pro series, but I know it had a huge following for wrestling game fans.

Stephen Randle - Fact: I'm sad when I hear anyone passes away, and hell, we somehow lost the Ultimate Warrior this week, too, literally hours after he was in the ring on Raw. I have not ever played any Fire Pro Wrestling, if I played a wrestling game it's always been from the Smackdown series, but I've heard from so many people that it is an incredible franchise that never got its just due in North America. Losing the creative force behind a series can be a crushing blow, hopefully Fire Pro will survive and thrive in the future.

Score: 1 for 1 - I was never huge into the Fire Pro series, but the couple games I played were very well done, and I always hoped for wider acceptance of the series.


2.) Amy Hennig being announced as head of creative for a new Star Wars game has you more optimistic about EA being in charge of Star Wars games.




Adam Larck - Fiction: I honestly wasn't a huge Uncharted fan, so that really has no meaning for me. I'm sure EA will do a fine job with the Star Wars franchise, and Hennig will probably add a great story to the game. However, until I find out what they're cooking up, I'll withhold my optimism.

Stephen Randle - Fact: Well, it was that combined with the announcement that their upcoming Star Wars games won't be direct tie-ins to the upcoming movies, but will be similar to the Arkham series was for Batman: using the entire universe instead of being restricted by the plots of the films or (presumably) previously established canon. I assume, of course, that at some point in the game we will end up on Tatooine, because of course we will. Plus, lest we forget, EA also has DICE working on the Battlefront series...although that might be a more worrisome prospect since Battlefield 4 released with all those problems.

Score: 1 for 2 - I think this bodes well for some of EA's Star Wars games. Let's face it, a good story is always nice for a game, and a lot of Star Wars games are just retellings of the movies. I am always up for a good game in the Star Wars universe that goes beyond the movies.


3.) You are not surprised to hear that GameSpy is being shut down finally.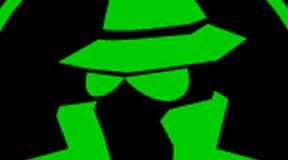 Adam Larck - Fiction: GameSpy is still used quite a bit by older titles. There are actually a lot of PC games that won't be able to play online now without some modding or other methods to do so. I know it's outdated when compared to Steam or GOG or other systems, but I still thought it would stay around for longer.

Stephen Randle - Fact: I was shocked that GameSpy still existed, frankly. I think I used the service a couple of times way, way back in the early days of online gaming, but it fell off the radar pretty quickly, and I seem to recall some malware masquerading as a "download manager" helping them along the garden path into obscurity. At any rate, I doubt anyone who's gotten into gaming this millennium even knows what GameSpy was.

Score: 1 for 3 - I am surprised it was still around as well. GameSpy is one of those things that gaming seems to have left behind.



---
*~Twitter Break!~*
411Mania
411Games
411Wrestling
411Movies & TV
411Music
411MMA
---
4.) You are surprised it took less than an hour to sell out DOTA 2 International 2014 tickets.


Stephen Randle - Fiction: As an avid watcher of pro DOTA 2 (those who can't play, watch others), I am absolutely not surprised that tickets went so quickly. The International is the premiere DOTA 2 tournament in the world, the best place for watching the best teams in the world, and the event had already sold out quickly in years past, in a much smaller venue. Plus, it's in Seattle. Who doesn't want to take a vacation to Seattle, given the chance?

Adam Larck - Fiction: DOTA 2 has a huge following. Look how long it takes for League of Legends tickets or StarCraft 2 tickets to sell. No surprises here.

Score: 2 for 4 - I think it is interesting that the event sold out in less than an hour. I was expecting it to sell out, but not that quickly.


5.) You have little interest in Amazon Fire TV.




Stephen Randle - Fact: I don't need a streaming device, I have too many other options already, and the gaming part doesn't interest me because I have plenty of those as well, and if I wanted to play Minecraft or any Telltale titles, that's what my PC is for. I'm sure someone may think this is a cool device, but it really doesn't seem to bring anything new or necessary to the table.

Adam Larck - Fact: I saw that news, thought, "Well, that's interesting," and moved on. I don't have Roku, I don't have Apple TV and find no need to get Amazon Fire TV. Until they give a great reason, I'll pass.

Score: 3 for 5 - I have little interest in this, but it is Amazon. Their products survived the iPad, so who knows what kind of legs the Fire TV will have?


6.) You hope Deus Ex: Mankind Divided is a next gen Deus Ex game.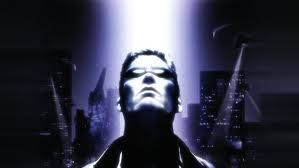 Stephen Randle - Fact: I hope every newly announced game is a next-gen (actually, it's now current-gen) game, because otherwise, why did I buy a PS4? And given that recently announced games like Arkham Knight and Assassin's Creed: This Time It's France are already going down that path, there's really no reason why most games coming out in the future shouldn't be for the new generation of consoles. Damn you, Atlus, why can't you make Persona 5 for the PS4? I know the real reasons, but still...

Adam Larck - Fact: Why not. I enjoyed Human Revolution, and think they could keep doing great things with the series on next-gen systems. Hopefully, a pure stealth option is put in this time, though, and lets you get past bosses as well.

Score: 4 for 6 - I would be happy to see a new Deus Ex game that is well made and feels true to the original. Here's hoping we get one.

Bonus Question: Your choice. I am feeling generous this week.

Stephen Randle - How is that different from any other week? Anyway, I saw The Winter Soldier the other day and I'll be damned if it isn't going to have far-reaching consequences for the MCU, not just the movies, but also Agents of SHIELD, which you should totally give another chance if you gave up early one. Like all Whedon shows, it just needed a few episodes to world-build before it just starts hitting you with twists and turns, and now that it's tied into some things from the movies, it can't help but get even better.

Adam Larck - Well, I finally joined the PC gaming world. I picked up a new laptop last week to replace one I lost in the tornado. After doing the 160+ Windows 8 updates, I've put a few Steam games on, as well as some free-to-play MMOs and Elder Scrolls Online. My quick thoughts on ESO: It's Oblivion meets WOW. Nothing terrible about it, but nothing amazing so far.


That wraps up this week's edition of Fact or Fiction. Stephen and Adam went 4 for 6 agreeing more then they disagreed. As always, I will go ahead and talk about Co-operative Multiplayer. Here is last week's show, and I hope you will join us for the live broadcast:



I hope everyone has a good week, and until next week, happy gaming.

comments powered by