411 Games Fact or Fiction 4.17.14: Star Citizen, Watch Dogs, More
Posted by Daniel Anderson on 04.17.2014

Are we worried about the "pre-sequel" for Borderlands? Would we have liked to see a Darth Maul solo game? Are we surprised Watch Dogs is still coming out on the Wii U? 411's Stephen Randle and Todd Vote debate these topics and more!

Hello everyone and welcome to this week's edition of Fact or Fiction. As always, I am Daniel Anderson, and I hope everyone has had a good week. We got some interesting news that came out this week, along with a very good Game of Thrones episode. I could give spoilers, but I know how pissed I would be if it happened to me, so I will just say it was a good episode and leave it at that. Anyway, this week we have 411's Todd Vote going up against Stephen Randle. Let's see what they have to say, shall we?


1.) You are interested in Civilization: Beyond Earth.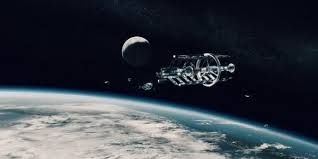 Todd Vote - Fact: My first experience with a Civilization game was Whatever the free one Microsoft gave us last month for Games with Gold was. I think it was Civ 5. Anyways, After a few days on that game, I finally got the hang of how to do a little bit of the shit you are supposed to do. I still suck at it, but I found the game to be somewhat interesting. Not enough that I intend to start following the development of the series like I would some of my favorites, but enough that I may check out the new game.

Stephen Randle - Fact: I'm a big Civ fan, and more importantly, a big fan of Sid Meier's Alpha Centauri, which they've basically admitted is the precursor for this game. If it's anything like the sequel I've been awaiting for years now, then it'll basically be one of the best games ever. All glory to the University, Provost Zakharov!

Score: 1 for 1 - I am happy to hear that we are getting a spiritual successor to Alpha Centauri. I didn't think it was going to happen given how long it had been.


2.) You would have liked to see a Darth Maul solo Star Wars game.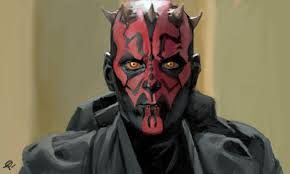 Todd Vote - Fact: Absolutely. Done right, I think it could be fantastic. But you could probably ask me this same question about any Star Wars games and my answer would probably be the same. Star Wars is such a rich universe, I welcome just about any new game in the series.

Stephen Randle - Fiction: Darth Maul was a chump who had five minutes of screen time in the shittiest prequel of the three and only existed to sell merchandise before going out like a complete moron. The only legacy of Darth Maul worth remembering is his sweet double-bladed lightsaber, which, thanks to games like The Old Republic, is no longer something unique, but apparently something that was widely used at the time. Still cool, though. Anyway, there's no part of the Darth Maul character that I'd be interested in seeing in a video game. He was like Boba Fett, only with less dialogue and somehow a worse death scene.

Score: 1 for 2 - I think a Darth Maul game would be awesome. I like the thought of running around as a dedicated darkside character and seeing some more of the darkside powers then we have seen so far in other games.


3.) You are surprised to hear that Watch Dogs has a U Play release date for the Wii U.




Todd Vote - Fiction: Not really, no. Why would it be surprising? Doesn't it have a release date for all consoles now? May 27th, right? Not sure what the surprise is here. Maybe I'm missing something?

Stephen Randle - Fiction: Somehow, I am not shocked that this is the game that will finally be a third-party title on the Wii U. Of course, I also don't expect it to be a very good port, but given that when it was initially announced, they did mention a Wii U release, I'm not surprised that there will be one. Several months after the others release, naturally, but that's just par for the Wii U course.

Score: 2 for 3 - I figured Watch Dogs would follow other games and not have a Wii U release. The fact there is one, months after the big release, still surprises me.



---
*~Twitter Break!~*
411Mania
411Games
411Wrestling
411Movies & TV
411Music
411MMA
---
4.) You are a not optimistic about the Borderlands Pre-Sequel.


Stephen Randle - Fact: I feel like Borderlands gets a lot of love with many people who aren't me. I've tried out the series, given it a fair shake, but there's really nothing in it that grabs my attention. And this whole "pre-sequel" idea seems predicated on the idea that Borderlands has this rich, deep storyline that begs to be expanded upon, which is, frankly, laughable. You're running around a wasteland shooting things for loot. That's the story. Couldn't they have just made a regular sequel? Did we really need to jump around the timeline and necessitate creating a whole new term to describe what this game is?

Todd Vote - Fiction: I'm actually indifferent on this one. With Borderlands not being a series I have checked out yet, I can't really say one way or the other how I feel about this Pre-Sequel. But I don't see a problem with it. If the developers see more story to explore before moving on to a full fledged sequel, why not?.

Score: 2 for 4 - Maybe it is just me, but I feel like whenever a game goes back in an established timeline, it only ends in trouble. Black Flag did it, but I can't really think of another that did.


5.) You like the video showing off an early version of Star Citizen shown at PAX East.



Stephen Randle - Fact: Well, that's what over 40 million dollars in Kickstarter funds buys you, I guess. Everything looks shiny and promising, so I'm sure fans of the genre and people who poured money into this venture are thrilled, but neither of those are me. I am always happy to see a Kickstarter project succeed, though, so good on the developers for managing to catch hold of this ridiculous phenomenon and somehow manage to put out something resembling a decent project, rather than just blowing the funds on dune buggies.

Todd Vote - Fact: It certainly was nice to look at. But as with all things, I choose to take a more reserved approach to these things. There have been plenty of nice looking games that you wait to get your hands on, then what happens? They can end up being total crap. I do love how this game looks to be another successful use of Kickstarter, though.

Score: 3 for 5 - I enjoyed the video. It gave me hope that this was not going to just fade into the background and end up being a disappointing game. I hope the final version of the game is as nice as this video shows.


6.) You were surprised to hear that Magic 2015 might not be released on Sony consoles this year.




Stephen Randle - Fact: I guess? I haven't followed the Magic scene in over a decade, and the only Magic video game I played was that ridiculous one where you travelled around a fantasy world winning cards to build your deck. It was both terrible and awesome, and also really, really buggy. Anyway, I'm surprised only in that Magic has such widespread appeal that you would think it would be on every platform, but I can't say it bothers me one way or the other. Is the video game version particularly popular anyway?

Todd Vote - Fact: It does seem a little off when you consider that the Magic games have been appearing on Sony systems for a few years now. What is even more perplexing about the situation is the fact that nobody is really giving any solid reason as to why Sony will not have this year's entry.

Score: 4 for 6 - There has to be some reason that the game is not coming out for Sony's consoles. We do not know what that reason is, but there has to be one.

Bonus Question: Sorry still enjoying the most recent episode of Game of Thrones. Talk about whatever you choose.

Stephen Randle - Oh, you sweet summer child. You thought that was the high point of this season's craziness? You know nothing. On a scale of one to Bad Boys II, shit has only started to get real. Valar morghulis.

Todd Vote - I got nothing… Be sure to check out the latest podcast for something or other… I think Randle does a podcast, so yeah… Check that shit out. It's off the chain!


That wraps up this week's edition of Fact or Fiction. Stephen and Todd went 4 for 6 agreeing more then they disagreed. As always, I will go ahead and talk about Co-operative Multiplayer. Here is last week's show, and I hope you will join us for the live broadcast:



I hope everyone has a good week, and until next week, happy gaming.

comments powered by