SPOTLIGHTS
411 Games Fact or Fiction 5.01.14: Naughty Dog, Dragon Age, More
Posted by Daniel Anderson on 05.01.2014

Does the new trailer for Dragon Age: Inquisition have us excited? Are we surprised that the Mad Max game has been delayed? Are we starting to worry about Naughty Dog yet after their latest departure? 411's Stephen Randle and Sean Garmer debate these topics and more!

Hello everyone and welcome to this week's edition of Fact or Fiction. As always, I am Daniel Anderson, and I hope everyone has had a good week. This week, I came to a decision. I decided that the makers of FTL are crack dealers. That is the only way I can explain the addicting game they made. Then, once you think you are finally away from the game, they release a free expansion that makes you start playing again. Anyway, this week we have 411's Sean Garmer going up against Stephen Randle. Let's see what they have to say, shall we?


1.) Twitch having 43.6% of all live streaming viewership is impressive (just for the curious WWE is 2nd with 17%) and surprising.




Sean Garmer - Fact: I don't know too many places that live stream constantly like Twitch does, but I didn't think this many people actually twitch streamed games. I think it is pretty impressive and shows that Microsoft and Sony were right in including twitch on their consoles. It has made it easier for people to stream game play and more people want to do it because the consoles made it simpler. This is very cool for Twitch indeed
.

Stephen Randle - Fiction: Impressive, possibly. Surprising, not really. Twitch is pretty much ascendant as the place you go to stream video games, and is anchored by a whole lot of League of Legends and DOTA streams, which are pretty popular, as I understand it. Toss in the surprise hit Twitch Plays Pokemon, and it's no wonder that it has the big numbers. Oh, and also it's a big part of the new console generation's streaming options, so that helps prop up the totals, too.

Score: 0 for 1 - I was shocked when I saw this news. I would have thought it would be high on the list, but not so far ahead of any of the competitors.


2.) Major League Gaming is going to regret building a 15,000 seat stadium in China for live gaming events.




Sean Garmer - Fiction: I don't want to dog anything before it has a chance to occur. China doesn't strike me as a place that I want to go for gaming, but if they make the price low enough I can see people going just because it is an event. People watch tournaments on the internet because they don't have to go anywhere and it's really simple just to pop in and out when they have time. I'll just say best of luck to Major League Gaming and hope it works out.

Stephen Randle - Fiction: Well, The International 4, the biggest DOTA LAN tournament of the year, sold out in under an hour, and that was in Seattle, at the Key Arena. And trust me, North Americans take professional gaming nowhere near as seriously as they do in China and Southeast Asia. In addition, MLG already set an attendance record last year in Anaheim where their spring event brought in over 21,000 people, so I'd say the fanbase is there. Eventually? Maybe they regret having built a stadium if/when the competitive gaming craze dies down, but the same is true of all stadiums and arenas, at some point. Ask the Tampa Bay Rays how much they enjoy playing games in a massive domed stadium that's roughly 1/3 full most days.

Score: 1 for 2 - I can't help but worry whenever a stadium is built for some new event. I think building it in Southeast Asia is a good idea though, and could contribute to it being successful.


3.) Gamestop closing 120 of its 6600 gaming store to focus more on mobile stores should not be a concern to gamers.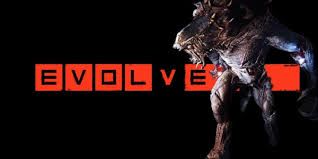 Sean Garmer - Fact: This is going to be a normal pattern for Gamestop in the future so people need to start getting used to it. Just like WWE wanted to knock off the middle man in their PPV business, game developers, publishers, and the console makers want to do the same to Gamestop. Things are going digital and closing 120 stores to open more mobile centric ones is not a surprise and should not concern anyone. Maybe if they said "1,000" stores I would worry. But I don't think disc based games are going away until the next console life cycle. Besides, it doesn't mean they won't sell games at these mobile stores, it may just mean they won't have as big a selection and only take current gen stuff.

Stephen Randle - Fact: Brick and mortar stores, especially specialty ones like GameStop, are on the way out as gaming moves towards purely digital platforms. Remember, we were one terrible PR decision away from having two next-gen consoles that might not have even had disc drives. In any event, 120 stores out of over 6000 isn't actually a huge relative amount of stores anyway, and as far as I know, GameStop is still wildly profitable, so I wouldn't look for it to disappear completely anytime soon.

Score: 2 for 3 - I don't think there is any reason to worry, but I know some people think games are dying anytime a Gamestop closes.



---
*~Twitter Break!~*
411Mania
411Games
411Wrestling
411Movies & TV
411Music
411MMA
---




4.) The Dragon Age: Inquisition trailer has you excited for the game.



Stephen Randle - Fact: It does, even though I just couldn't get into the first Dragon Age, with its "pause-action-pause" gameplay. Yes, I know it started with Baldur's Gate, but I've always preferred true turn-based games to the whole "let's pretend it's live input when really it's turn-based underneath the UI" system that became popular. It's my understanding that they've streamlined the gameplay a lot since then, and hey, I'm always willing to give RPG's a chance. Plus, it's not like we're spoiled for next-gen titles yet, and the game does look spectacular.

Sean Garmer - Fiction: I've played Dragon Age before and I just didn't care for it. I don't know why really, but it just bored me. Generally I am more of a JRPG guy, but I do like some Western RPG'S like mass effect and Kingdoms of Amalur. So, there's nothing EA is gonna be able to do that's going to make me excited for the game
.

Score: 2 for 4 - I am really getting excited for this game. I played the first Dragon Age not expecting anything, and was pleasantly surprised at just how good the game was. I really want another good game in the series and this one has a lot of promise.


5.) With yet another departure, you are starting to worry about what is going on at Naughty Dog.




Stephen Randle - Fact: I wasn't, until I stepped back and looked at how many people have left and how high-profile their positions were. Ostensibly, yeah, sometimes people just leave in between projects because they want to do something else, and in between console generations is a good transition period to shuffle the deck, but since we already know that they're working on Uncharted 4, it does seem worrisome that Naughty Dog would lose the writer who worked on all three previous titles, and their art director who has The Last of Us, as well as BioShock, on his resume. Throw in some rumours that characters are being rewritten and voice actors changed around, and you have to wonder if there's some regime changing going on behind the scenes that's putting the company into a little upheaval.

Sean Garmer - Fact: I wonder if it's just an idea shift or something with all the people leaving were Amy and Justin's idea for Uncharted 4. The Last of Us guys that are in charge now may want other people in those positions and they have chosen to just leave Naughty Dog for places where they can be more creative or where they are valued. I'm worried a little, but the fact that Naughty Dog says they are gonna show something at E3 makes me think maybe we shouldn't overreact to this either.

Score: 3 for 5 - So far, Uncharted has had one group working on pretty much all of the console games. Now, several of the experienced people who worked on the games have all left Naughty Dog in the middle of development. That makes it seem like something is going on, the question is just what exactly.


6.) You are not surprised to hear that Mad Max has been delayed until 2015.




Stephen Randle - Fact: Since we've heard nothing since the opening teaser when they announced the game, and games that are getting released in the fall already have more information available than that, no, I'm not shocked that the game isn't coming out this year. This is reminiscent of #Driveclub (always remember the hashtag), where we had nothing outside of the trailer from the Sony press conference, and then, surprise, it got delayed for a year! When you're not even getting new cinematics, there's not enough of a game made to even think it will get released before next year.

Sean Garmer - Fact: I'm not surprised at all anymore when a game gets delayed, especially one we've heard hardly anything about. I hope the game gets made for those Mad Max fans out there. But this is just another delay in what seems to be just general procedure for video games nowadays.

Score: 4 for 6 - I had actually forgotten about this game. That says it all right there.

Bonus Question: Talk about whatever you choose. I have nothing.

Stephen Randle - Well, Marvel Agents of SHIELD certainly went from "meh" to "cool" to "what the hell is going on" pretty quickly, didn't it? Whether you watch the show or not, you have to admit, it's kind of neat to have a TV show that is interacting directly with multiple movies that are coming out at the same time the show is running, and presumably will continue to do so when it gets renewed (and it will, don't worry). Similarly, you've got Game of Thrones, which is being made while the books on which its based are still being written. What a weird age of TV we live in.

Sean Garmer - If you have an I-Pad or are a big fan of CCG's I think you should go give Hearthstone a chance. It will hook you with some claws with it's easy tutorial and deceptively simple gameplay.


That wraps up this week's edition of Fact or Fiction. Stephen and Sean went 4 for 6 agreeing more then they disagreed. As always, I will go ahead and talk about Co-operative Multiplayer. Here is last week's show, and I hope you will join us for the live broadcast:



I hope everyone has a good week, and until next week, happy gaming.

comments powered by