SPOTLIGHTS
411 Games Fact or Fiction 5.08.14: Halo TV Series, New Call of Duty, More
Posted by Daniel Anderson on 05.08.2014

Is it wise of Microsoft to partner with Showtime for the Halo TV show? Does the trailer for Call of Duty: Advanced Warfare have us excited? Will we buy the Marvel Disney Infinity figures? 411ís Stephen Randle and Jeremy Thomas debate these topics and more!

Hello everyone and welcome to this week's edition of Fact or Fiction. As always, I am Daniel Anderson, and I hope everyone has had a good week. This week was a unique week. Not only did we have Star Wars Day, but we also have the NFL Draft this week. Something for everyone. Anyway, this week we have 411's Jeremy Thomas going up against Stephen Randle. Let's see what they have to say, shall we?


1.) The Advanced Warfare trailer has you interested in this year's Call of Duty.



Jeremy Thomas - Fiction: It takes a lot for me to get interested in a Call of Duty game. This isn't to say that the trailer wasn't good, because it was. I would venture to say that it's the best CoD trailer that I've seen in a long time, partially because it looks like House of Cards season eight might. Frank Underwood turned into a serious bad-ass! That joke aside, I think this was a good trailer but I'm going to have to see more than pretty graphics and Kevin Spacey before I get particularly hyped for this one.

Stephen Randle - Fiction: Even if I cared about Call of Duty in the first place, which I don't, the simple fact is that Call of Duty Advanced Warfare will be more of the same Call of Duty we've been getting since it became a yearly franchise, and the level of innovation pretty much peaked somewhere before "you can play as a dog!" This franchise is in serious danger of becoming FPS Madden, without being able to say "hey, at least it's got a roster update". Kevin Spacey doing a voice isn't exactly a selling point for me, no matter how great an actor he is. Whatever, lots of people will still buy it, although maybe not quite as many as before, and the gravy train will keep moving.

Score: 1 for 1 - The trailer has made the game seem a little different from Modern Warfare and Black Ops, but people are weary when it comes to new CoD's. If the game comes out and it has a different feel, and is good, more people will buy it versus it just seeming like an update.


2.) You were happy to hear that Unreal Tournament is coming back.




Jeremy Thomas - Fact: I wasn't ecstatic, but I did smile when I reported on that one. I think we all wasted far too much of our lives having delirious fun with Unreal Tournament; I know that I did. And if they can take that sense of fun and transport it into next-generation console specs then bring it on. The only concern I have is whether the franchise is even that relevant at this point. There are so many games that have picked up where UT left off and I'm curious to see what they think they can offer that is different from what's already on the market now while remaining true to the Unreal Tournament franchise. It has potential though, and I'm intrigued.

Stephen Randle - Fact: I actually have a lot of good memories of the original Unreal Tournament, which was my university floor's multiplayer game of choice for a decent period. I mean, it's not the most original concept, but I had fun with it, and when you can get me to play any FPS for a decent amount of time, you've done something good. Just make sure you bring back the pilotable Redeemer.

Score: 2 for 2 - I would really enjoy getting to play a good Unreal Tournament on consoles where lag can be minimized. Here is hoping it works out and is a good game.


3.) Halo 5 will not come out on October 1st despite what Walmart has listed as its release date.




Jeremy Thomas - Fact: Wal-Mart has put in a placeholder date, nothing more. This happens all the time and the dates are never accurate. Remember all the false dates reported by Amazon, Wal-Mart, Best Buy, GameStop and everyone else over the Xbox One and the Playstation 4? I certainly do. I think it will be around that release window for sure, but I am willing to bet that October 1st is now the least-likely date for it to drop.

Stephen Randle - Fiction: I'm not saying we should trust WalMart dates, which come from the land of wind and ghosts, but if Halo 5 is coming out this year, then early October is probably just about the right time for it to release. Plus, it does give them a little wiggle room for delays that can still hit the Christmas rush. Obviously, we don't know that Halo 5 is even close to completion, so it could be completely off base, but I suspect we'll find the true answer to that at E3. I would suspect, though, that Microsoft would love to get their one guaranteed money-making, console-selling, flagship exclusive franchise out at some point this year.

Score: 2 for 3 - I would be shocked to see it come out on that day. Now an updated version of Halo 2 on the other hand is very possible on that date.



---
*~Twitter Break!~*
411Mania
411Games
411Wrestling
411Movies & TV
411Music
411MMA
---
4.) You are going to buy some of the Disney Infinity Marvel figures.


Stephen Randle - Fiction: I don't have the money to burn, and Oliver's not old enough for video games yet. I will admit that it would be a no-brainer if either of those were not true, but realistically, Disney Infinity is a game for small children, and the original was basically entirely focussed on the Toybox Mode. They were correct to do it, but the "game" portion of Infinity needs to improve quite a lot if it wants to drag in people who are interested in it more as a game and less as a digital toy collection. Plus, if I want to play as Marvel heroes, I can always play...Marvel Heroes. Come on, I can play as Taskmaster in that. There's no way he makes it into Infinity.

Jeremy Thomas - Fiction: I would if I played Disney Infinity, but I don't so I won't buy them. I thought the trailer looked cool though for sure, and I will enjoy seeing videos of other people using them. Infinity just isn't my thing though. I don't have much more to say other than that except that Disney is sure to get a ton of money off this and good for them.

Score: 3 for 4 - This has me interested, but if the game part of the product is horrible, then I will not be spending any money on it.


5.) You like that Marvel is not doing an Avenger's game unless they find the right developer.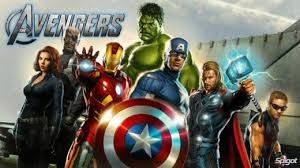 Stephen Randle - Fact: I mean, I'd prefer for there to actually be an Avengers game out that I could play, but I have to respect the dedication to wanting to have an actually decent game instead of a generic licensed pile of mediocrity. I suppose that shows which franchises Marvel actually values, since by all accounts, the Amazing Spider-Man 2 game is terrible. Anyway, would it be so hard for them just to make another version of Marvel Ultimate Alliance and call it "Avengers"?

Jeremy Thomas - Fact: Why would we want them to go forward with the wrong developer? I like the idea that Marvel is willing to wait until they can do it right because let's face it, we have a host of Marvel games to tide us over in the meantime. LEGO Marvel Super Heroes, the Marvel Heroes MMO, Avengers Alliance if you like Facebook games, plus all the old games like Ultimate Alliance and Marvel vs. Capcom. There's no rush for an Avengers game right now so let them take their time and find the right studio to get it done properly. It's a strategy that makes sense to me.

Score: 4 for 5 - I really want a new Ultimate Alliance. Is that really asking too much?


6.) Microsoft partnering with Showtime for a Halo series is a good move.





Stephen Randle - Fact: Getting your show on TV is still the best option for getting eyeballs on your product, even House of Cards ended up airing on TV as well as getting released on NetFlix, after all. However, I'm not sure I think it's a good plan to have Showtime get the show before it comes out on Microsoft's online service, since the entire purpose of the show is to sell that service, and making it accessible in other places first seems counterproductive to that end. Plus, the point of creating an online series is so you can release all the episodes at once and eschew the traditional "once a week" format (WWE Network needs to learn this too), and I doubt Showtime is going to let that happen.

Jeremy Thomas - Fact:. This is not the franchise that you do completely in-house for your first effort. Microsoft is going to need a huge budget and Showtime can help with that without needing to compromise in any way on the content. Meanwhile, Showtime is the perfect network because they're sort of at a crossroads; Dexter is over, as is The Borgias. Californication ends this year. They have Homeland and House of Lies which do well while Shameless and Masters of Sex are getting their feet under them, but they are definitely in the runner-up position behind HBO and so have the drive for some real excellence. And yet they aren't novices like Starz or Cinemax. Great match-up as far as I'm concerned.

Score: 5 for 6 - I think this is a good move by Microsoft. Now, if only some network would buy the rights to a Dresden Files TV show done like Game of Thrones where they follow the books well, then I would be happy.

Bonus Question: What did you do (if anything) to celebrate Star Wars Day on May the 4th?

Stephen Randle - I worked, and then came home and watched WWE Extreme Rules and Game of Thrones. But at least I remembered it was Star Wars Day this year! Please, if you need a day to celebrate Star Wars, you aren't really a Star Wars fan. Han shot first, people! Everything else is a lie!

Jeremy Thomas - I made a list! Check out the first part of my Top 16 Star Wars characters! Outside of that I watched a little Clone Wars but that was about it. It was a low-key holiday for me.


That wraps up this week's edition of Fact or Fiction. Stephen and Jeremy went 5 for 6 coming one answer short of a Perfect Score. As always, I will go ahead and talk about Co-operative Multiplayer. Here is last week's show, and I hope you will join us for the live broadcast:



I hope everyone has a good week, and until next week, happy gaming.

comments powered by