Watch Dogs (Multi) Preview
Posted by Liana Kerzner on 05.24.2014

Ubisoft's highly-anticipated game Watch Dogs releases next week, but how is it stacking up pre-release? 411's Liana Kerzner checks in with her hands-on preview of the game!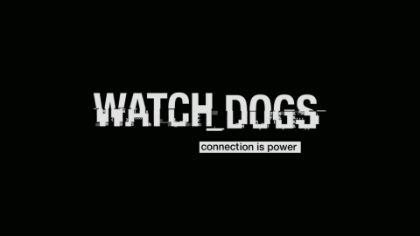 Based on pre-orders, a lot of gamers are impatiently waiting for Watch Dogs, an open world action game where you hack the whole city to make it your weapon. Ubisoft is making some big promises with this IP, and it's looking for big sales. So what did the preview event, held in a downtown Toronto nightclub with an entrance through a back alley, reveal?




Yep, that was the view outside. Inside though, it was a lot nicer...




Ubisoft has gotten really good at throwing great parties. The wine tends to be drinkable, the music is at a reasonable volume, the temperature is comfortable and the staff can't do enough for you. At this event, they even had very attractive women getting you drinks, so you didn't have to step away from whatever you were doing to go to the bar. This service-based approach extends to their third-party partners: the Parrot AR Drone rep let me take their newest model with an on-board camera into the parking lot, where I proceeded to crash his $350 quadricopter into a few walls, an SUV, and some dude who was walking by, while I whooped and giggled like a maniac!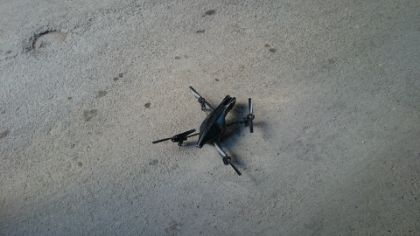 Miraculously, it remained in one piece through it all.

"So what?" you ask. Well, after almost a decade of attending smelly, overheated, crowded launch events with a cash bar and blaring music by DJ What's-His-Face, a properly-run event for journalists is a really nice thing. I was able to talk to a developer and play the demo three different times. I even got one spin with audio, thanks to a really nice set of provided headphones. I tried a pure stealth approach, an aggressive combat approach and a combination of the two. The open combat approach was the hardest and resulted in the most deaths, but it was also, admittedly, ridiculously fun. The re-imagined stealth approach was pretty cool though too, and the hacking system made me think, which was a change. I can usually breeze through a hacking mini-game.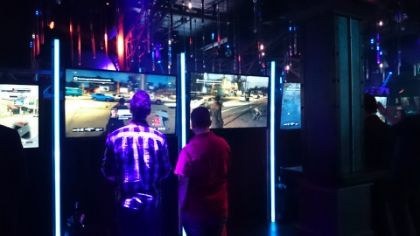 Based on the demo, Ubisoft has another hit on its hands. I went in expecting Assassin's Creed with a different coat of paint. I came out extremely impressed and looking forward to the game's launch next week.

Watch Dogs is an evolution, more than a revolution. Gameplay elements displayed in the demo will feel familiar to fans of Assassin's Creed, Ghost Recon or Splinter Cell games, including the stealth/assault options, marking enemies, and hot zones on a giant open world map. The mission structure was old hat as well: infiltrate an area, hack into a security system, and escape.

So the major gameplay beats are Ubisoft's tried-and-tested formula. But the process of completing the missions is extremely different. Since innovation is an empty buzzword in gaming these days, the sort of refinement Watch Dogs displays is an interesting method of making things fresh while still keeping them familiar.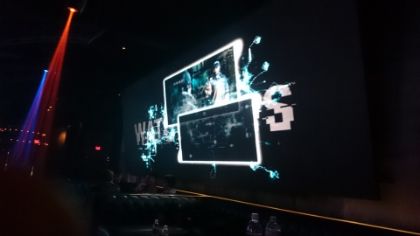 The nuance and sophistication of Watch Dogs started coming out when I did my best to break the game.

During combat, the take downs differ based on weapon selection and the direction of the attack, and I was running around with a shotgun having a grand time. But because Aiden Pierce is a hacker, not a commando, he could only take a few hits before he's down. The smarter and more rewarding method was to find a safe vantage point and start hacking, using vulnerable computer-driven environment objects to complete your missions. Based on the asset footage I was provided, however, there are portions of the game that are more of a shoot-em-up. It is an open world game after all.

I also played around with various approaches to the two-part hack in the demo, and I found that although there are right and wrong solutions in broad strokes, the experience is never quite the same each time, even if you tackle that portion of the map in the same basic way. The security camera-hopping I did relied on the guards with cameras moving where I needed them to move, but those guards didn't fall for the same tricks twice, and they didn't always react to a distraction in a predictable way. It was an experience more like the real world, and less like an action movie.




Even if you play a ton of stealth games, expect a learning curve. Watch Dogs' AI is pretty unique, so some of my old shooter tricks didn't work. However, I think that the particular kind of complexity that Watch Dogs presents makes it more accessible to less experienced players: it requires you to think about how you'd solve various problems in the real world, not in a video game. For instance, there are consequences for running down the street with a gun, but it's also possible for an enemy to hear you but not see you, causing them to search for you without artificially rapid detection. Pretty cool.

Now, granted, this was just a demo, and some of the features of the world were turned off, such as police response. Despite this, I needed to keep reminding myself "No, dumb ass, this is real-world logic, not video game logic!" There were many visual cues to remind me of this, such as Aiden jumping like a real human being as opposed to the super action jumps so many characters perform in video games. If the rest of the game is like the demo, it's going to be one of the most realistic single-player campaigns ever. It's also apparently going to be quite long: approximately 40 hours, according to one rep. Multiplayer is also apparently going to involve hacking your friends... hopefully not in real life.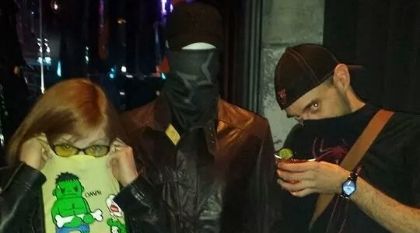 Uh, yeah, my friend Andrew and I tried to get into the spirit of the event, but we just ended up looking like someone farted. Despite our lame attempts at comedy, however, the Watch Dogs Toronto launch event was top notch, and the demo hints at another strong franchise from Ubisoft. They've apparently got some new ideas to announce at E3 as well, so the near future is going to be an exciting time for Uplayers!

If you want to see more launch party footage, check out my You Tube video playlist with Watch Dogs animation director Colin Graham:



Watch Dogs releases on May 27th, 2014.
comments powered by