SPOTLIGHTS
Four Player Co-op 6.04.14: E3, Watch_Dogs, Kickstarter, More
Posted by Stephen Randle on 06.04.2014

Did Watch Dogs make a mistake by setting the game within a relatively modern-day Chicago? What are we looking forward to at this year's E3? Why are so many next-gen games getting delayed? The 411 staff debates these topics and more!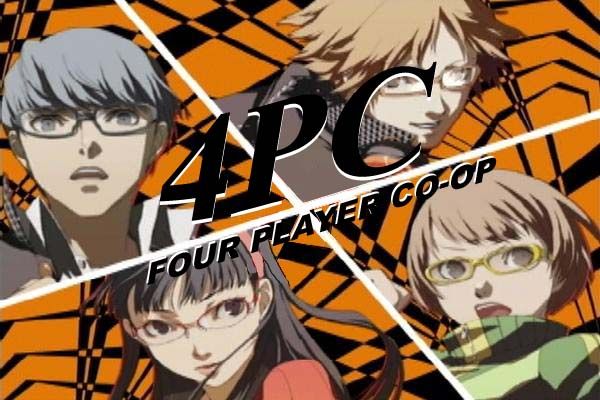 Todd Vote has joined the game.
Adam Larck has joined the game.
Sean Garmer has joined the game.



Quizmaster Greetings, and welcome to another edition of Four Player Co-op, the game where we try vainly to make sense of the various industry news that circulated over the last week. It's both educational and entertaining! Is there a word that could be used to more succinctly express the combination of those terms? Because that would be helpful and not at all some sort of silly portmanteau.

Start the game!


---


QUESTION ONE: If you pay any attention to video games at all, you should know that E3 is in full swing right now. Last year, it was one of the biggest battlegrounds in the early next-gen console wars, where Sony used their late press conference slot to literally drop a mic (and a $100 price advantage) on Microsoft. But this year, there are no new consoles coming out, so we'll have to be satisfied with game announcements. We can already probably guess a lot of what might be revealed, but is there anything you're particularly hoping to hear more about or see revealed as an upcoming game at this year's press conferences?

Todd Vote - You know, for the first time in a long time, I don't really have a lot of excitement for E3. I predicted in Fact or Fiction a couple of weeks ago that we would see something from Microsoft about Quantum Break, but they have already announced that the game is being pushed to 2015, and released a trailer. I don't know what else they would have to show about the game. Maybe something about the TV show portion of Quantum Break? I suppose I would be happy if there were some sort of announcement about the next MK, or perhaps a sequel to Injustice...

Adam Larck - I'm definitely interested in hearing more about Destiny. Right now, it sounds like an MMO Borderlands, a designation they've been trying to get rid of. So, what really does set it apart, when does the beta hit, what will keep gamers hooked and a release date. Those are big things I'm looking forward to hearing about.

Sean Garmer - Daniel, Robert, and I previewed E3 2014 in this week's Cooperative Multiplayer podcast, just thought I'd give it a plug. I want to hear more about Kingdom Hearts 3 and FInal Fantasy XV for sure. Please give us something besides more teaser trailers and what not, I want to see actual gameplay from both and I want to see if they've done anything to improve FF XV's graphical quality. Outside of those two games, I'm just excited to see what The Big 3 have in store for us as far as surprises. Could we see a new Zelda? Perhaps a Metroid? or even Mario Galaxy 3?  I think Sony and Microsoft both have to show something as far as new IP, and I think this is put up or shut up time for Bungie. They better have a lot to show off about Destiny. They have basically kept a lot of the game secret up until now, we need something to really get us excited about that game. 

Quizmaster - Nobody wants to know what Bethesda's secret announcement that's totally going to be Fallout 4 is? Because it's totally going to be Fallout 4. Also, at this point, I'm pretty sure Sean is the only person on the planet who cares about Final Fantasy XV. Anyway, I have to go with Todd on this one, for 532 points, because anything after the craziness of last year would be considered tame. Also, early word seems to be that there aren't going to be many surprises, or many titles set for earlier than a 2015 release. Speaking of which...

---


QUESTION TWO: With Watch_Dogs out and #Driveclub getting a release date for later in the year, our eyes turn to a new batch of delays, as heavily hyped games like The Order, The District, Quantum Break, Mad Max, and even potentially the upcoming Steam Machines have all been pushed back into nebulous "2015" release dates after originally being targeted for a holiday 2014 release. Seriously, are any AAA next-gen games coming out for the rest of the year? Do you think these delays are simply developers biting off way too much for their first forays into creating for the next-gen and something that we'll see less and less of as they grow used to the technology, or are you worried that this is going to become a common thing due to the increased complexity of the games being designed?

Todd Vote - At this point, I am willing to chalk it up to growing pains. These developers are building for the first time on new hardware. That is bound to introduce some unforeseen problems in the development process, right? I'm not going to be to hard on them for that. They should happen less and less as the console life moves on. 

Adam Larck - I think many devs are still pushing boundaries with new tech and seeing what it can do. Many jumped in thinking it would be a simple switch from last gen to current gen and are finding new problems that can arise and new things they can do. As long as they make a better game in the long run, I'm fine with delays.

Sean Garmer - This is going to become the norm I feel. A lot of these Publishers have stockholders to answer to and made to come up with release dates that they probably know they can't reach. Then when they get to that date they have to announce a delay. This seems to be happening more and more as bigger games are being made.  Maybe they should just announce the game, give it a year, and just stick to that.

Quizmaster - On that note, Arkham Knight is now the latest game to be delayed until 2015. At this point, unless you want to play Call of Duty, I'm not sure what games are coming out this holiday season.

---


QUESTION THREE: So, you may have heard about how Watch_Dogs is set in the futuristic city of...modern-day Chicago, home of CM Punk and roughly one-and-a-half professional baseball teams (if we're being generous). Anyway, while there are some familiar Chicago landmarks to be found in the city, others, such as iconic Soldier Field, could not be included due to licensing fees that would have literally tripled the budget for the game. Meanwhile, previous open world games like GTA have preferred to use their own original cities instead of setting them in actual real world locations (yes, I know what Liberty City, Vice City, and San Andreas are supposed to be, but they're not using the real cities as a template), and thus have more freedom with what their cities contain. Do you think attempting to use an admittedly slimmed-down version of real Chicago may have limited the game design, or do you prefer the added realism of setting a game in an actual city?

Todd Vote - The only time I have ever even noticed whether or not the city in a game resembles the real city it is supposed to be was all the way back in Spider-Man 2. I found Times Square. I don't travel much, so recognizing landmarks that are supposed to be in certain places in bigger cities would be lost on me anyways. Using a fake city, with a real city as a sort of inspiration is the way to go, though I doubt it makes a huge difference either way.

Adam Larck - There's still a ton to do in the world, so I don't feel it limited design. With a game like Watch_Dogs, the real world setting is key to really hit home how much hacking could affect the world if someone had that kind of technology and felt like causing mayhem. Sure, it doesn't have every small detail, but it gets the point across.

Sean Garmer - I actually prefer when they don't use a real city honestly. I'd rather see what imaginative things they can come up with, instead of just trying to recreate a city that I can see in movies or in pictures. I can totally understand why Ubisoft felt they had to use a real city for Watch Dogs because in the context of the game a fake city might have taken some people out of it tries to accomplish. I'm just more of a guy that likes to see how a developer can think outside of the box with the atmosphere and surroundings of a game.  A slimmed down Chicago probably wouldn't have worked for Watch Dogs either because they are trying to give you this large open world feel, which a slimmed down version would hurt Watch Dogs. 

Quizmaster - I'm torn on this, because I always find myself wanting to see familiar landmarks in open world games, but at the same time, when playing Sleeping Dogs, I didn't know if anything in it was really found in Hong Kong and I didn't really care, because the city was pretty incredible anyway. I think I have to agree with Todd again, for 1325 points, because if it's a city I don't know well anyway, I wouldn't recognize most of the landmarks in the first place.

---


QUESTION FOUR: And because we here at 4PC do encourage literacy in our readers (for good reason), I feel compelled to tell you about the Reading Rainbow Kickstarter, which has already reached its initial 1 million dollar funding goal to make its entire archived series freely available on the Internet, and provide access to over 1500 American public schools, also entirely for free. The Kickstarter is still going for the rest of June, and the new stretch goal of 5 million dollars (over 3 million funded at this time) will put Reading Rainbow on every single device you can imagine, from iPhones to next-gen consoles, and everything in between. Everyone, chime in and explain why people should support this cause!

Todd Vote - Because if you don't support this, Geordi will come for you... Why should this be something people should support? Because reading is something that should be constantly encouraged throughout a child's life. Reading books lets you see a story unfold in a way you cannot get from any other medium. 

Adam Larck - Reading Rainbow was a great children's series that got kids to read and be interested in learning more. It was in the same vein of Magic School Bus that made education fun. Many kids today need that imagination kickstart and to see why the series was so great and get hooked on some new books.

Sean Garmer - As someone that didn't learn that reading is good for you until I got to college,  I encourage everyone to support this. I watched this show when I was a kid,  even though I didn't like to read books. I audible is trying to make audio books a bigger thing than they ever have been,  but I think there is nothing like sitting down a book in your hand and going imagination first into it's pages. This will be great for your kids!

Quizmaster - Obligatory Community reference!



Everyone gets 3149 points for not disappointing Levar.

---


BONUS QUESTION: Time to make the real tough call: NXT Takeover, or WWE Payback? Two special events enter, which one was actually worth your ten bucks for the Network this month?

Todd Vote - I'm leaning towards Takeover being the better of the two events. The Last Man Standing match at Payback really delivered, though I will argue until I am blue in the face that the wrong guy won the match. Evolution vs. The Shield delivered, but for my $10 this month, you aren't going to beat the star making match that was Breeze vs. Zayn. Add in the decent main event, and one of the best women's matches I have ever seen on WWE TV, and you have the makings of the best show of the month. Takeover wins, in my opinion. 

Adam Larck - Neither. I don't have the Network and really didn't care about either event. Instead, I've been spending my time house hunting and checking out Wildstar in my spare time. I regret nothing.

Sean Garmer -  Payback for me. I don't think it is fair though, both of them were very good, but one had more matches to weigh it against and the first two on Takeover were nothing special. I think Cesaro vs. Sheamus is equal to the main event of Takeover.  Then Evolution vs Shield and The Last Man Standing match, we're equal to Zayn Vs Breeze and Natalya vs Charlotte.  It's honestly apples to oranges. Plus Payback had another fun preshow mini match.

---
HIGH SCORE
PLAYER ONE WINS
TAKEOVER > PAYBACK
BECAUSE I SAID SO, THAT'S WHY.
COME BACK NEXT WEEK TO TRY AGAIN

411 on Twitter!
Quizmaster's Twitter
http://www.twitter/411mania
http://www.twitter.com/411games
http://www.twitter.com/411wrestling
http://www.twitter.com/411moviestv
http://www.twitter.com/411music
http://www.twitter.com/411mma
comments powered by