SPOTLIGHTS
411 Games Fact or Fiction 6.5.14: E3, Battlefield, More
Posted by Daniel Anderson on 06.05.2014

Will Left 4 Dead 3 be announced at E3? Should EA have waited until the convention to announce Battlefield: Hardline? Will Rockstar reveal a new game? 411's Stephen Randle and Todd Vote debate these topics and more!

Hello everyone and welcome to this week's edition of Fact or Fiction. As always, I am Daniel Anderson, and I hope everyone has had a good week. This week is the week before E3. By next week we will be both happy and annoyed at several announcements. It is one of my favorite times of the year. I can't wait. Anyway, this week we have 411's Todd Vote going against Stephen Randle. Let's see what they have to say, shall we?


1.) There will be at least one game announcement that no one expects at E3.




Todd Vote - Fact: Fact. There usually is something new at E3 that will get everybody talking. I don't really see this year being any different. Admittedly, I have no idea what that game will be. Will it be an exclusive for one of the two big consoles?

Stephen Randle - Fiction: I know after last year, with all the console releases and the excitement that came with it, everyone's all hyped up for E3 to get a taste of all that sweet goodness to come like they got last year. Unfortunately, in year's where there isn't a console to hype, E3 is actually usually pretty straightforward and unsurprising, and all early reports suggest that will probably be the case this year. Mostly, because a huge chunk of the games that were announced at last year's E3 aren't even close to seeing the light of day, and in many cases have been pushed back until next year. We'll get updates on a lot of those games, some expected announcements (there will be more sports games!), and probably nothing you couldn't have seen coming.

Score: 0 for 1 - I think that there will be some announcement that surprises people, but, like Todd, I do not know what game that will be. If I had to guess, I would say that it will probably be some type of Star Wars game that we did not expect.


2.) Nintendo will announce a new Zelda, Metroid, or Star Fox game at E3.




Todd Vote - Fiction: Correct me if I am wrong here, but doesn't Nintendo usually forego an E3 Press conference, and instead just hold a separate conference? I'm guessing any new 1st Party games will be announced during that online presentation. While technically it happens at the beginning of E3, I don't really consider it as part of the E3 experience.

Stephen Randle - Fact: I love that those are the choices because we already know about Smash Bros and Mario Kart just came out last week, so what else is left? Also, while hope still lives, clearly, it's not going to be a Star Fox game, just like it's never been a Star Fox game in the past. They've still got that Dynasty Warriors-style Zelda game coming, so I guess that leaves Metroid. But then again, they could just spend the entire time promoting Smash Bros.

Score: 0 for 2 - I do not know if Nintendo will announce a new game, but I would love to see a new Star Fox game (as long as it is a flight game and not where Fox gets out of the fighter).


3.) Rockstar will announce a new game in an established franchise.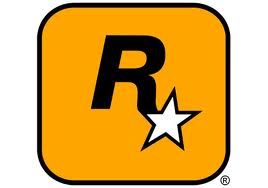 Todd Vote - Fact: Please be Red Dead. Please be Red Dead. Please be Red Dead. I expect Rockstar to have some presence at the show, of course. They've been talking about how they view the Red Dead games as a permanent franchise. What better place to unleash Rockstar's first next gen game, than at E3? What else could they have in store for us? It is to early for a new GTA game. The only other thing I can see them announcing would be that they are finally adding Heists to GTA online… I'm afraid it may be too late for that one though...

Stephen Randle - Fact: I'm taking the cheap way out here, because we already know that they're going to announce a next-gen game that will be released in 2014 at E3. And it's an established franchise, too! But, for those who were thinking Bully 2 or a new Red Dead game, I'm afraid I've got some bad news: it's GTA V for new consoles. Yep.

Score: 1 for 3 - I agree with Todd in wanting a new Red Dead game, but I refuse to get my hopes up.



---
*~Twitter Break!~*
411Mania
411Games
411Wrestling
411Movies & TV
411Music
411MMA
---
4.) Valve will announce either Half Life 3, Half Life Episode 3, or Left for Dead 3 at E3.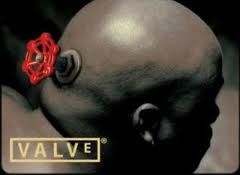 Stephen Randle - Fiction: Valve's not going to announce everything, they're more than likely going to be all-in on Steam Machines and maybe promoting the upcoming DOTA 2 International and its record-breaking fan-funded prize pool. Besides, even if they announced any of those three games, would you believe them until you actually saw the game in stores (or, of course, on Steam)?

Todd Vote - Fiction: Valve doesn't know how to count to 3. We all know that by now, right? Of the three potential games you mentioned, I would love to see a new Left for Dead game. There have been rumors as late as last week about Valve supposedly hard at work on Half Life 3, and a Left for Dead prequel. But when are there not rumors about Valve working on one of these games? I'll believe it when I see it.

Score: 2 for 4 - I would love to see Valve announce one of these games, but I doubt it will happen this year. If it does though, there will be a lot of conversations about the upcoming game.


5.) You would have rather seen Battlefield: Hardline be announced at E3 instead of through a leaked trailer.



Stephen Randle - Fiction: I'm sure EA would have preferred that the trailer not leak out before E3, but I don't particularly care if their advertising got out ahead of time. Either way it would have been a nice surprise, and it's not like they won't just play the same trailer at E3 and present it as "you saw it on the Internet, now here's the official trailer debut", like Nintendo did at VGX when the Donkey Kong stuff got leaked.

Todd Vote - Fiction: It doesn't matter to me either way. I have no interest in the Battlefield franchise. I gave it a shot with BF3, and absolutely hated it from top to bottom. Aside from that, does it really matter to us, as gamers, how the news of a game is released anymore? Would waiting until E3 have made the announcement more exciting?

Score: 3 for 5 - I would have liked to have this game announced at E3, but what can you do? Leaks happen, and companies have to deal with them. I hope EA wasn't planning on having this game be the cornerstone of their press conference.


6.) After E3, we will be talking about one horrible press conference where something either did not work or just didn't make sense.



Stephen Randle - Fact: Not to the extent that we were talking about Microsoft last year, but EA just continues to throw money at celebrities for their press conferences, and the results are always awkward and hilarious. Maybe Dana White will be there to challenge the entire world to a fight again! What rapper will they use to promote their failure of an NBA game this time? Will they even mention that they have a goddamned NHL game in the middle of the Stanley Cup playoffs that will be taking place in the very same city as E3? The possibilities are endless!

Todd Vote - Fact: Probably from Microsoft. I mean, they have been batting 1000 when it comes to the Xbone thus far. I can see them trying some new bone-headed thing with their console, only to completely reverse said decision before the end of the show.

Score: 4 for 6 - I do not know who will screw up, but it will happen. From either technical errors or just boneheaded decisions (Microsoft) someone will have an E3 they regret.

Bonus Question: What surprise announcement do you think will happen at E3?

Stephen Randle - It's not really a surprise, but Bethesda reportedly has a big secret game they're going to reveal at some point. It's Fallout 4. I know it, you know it, everyone knows it. Let's just get Ron Perlman's voice saying, "War. War never changes," and flash a logo, already.

Todd Vote - Not really a surprise, since I'm sure a few expect it, but I'm really hoping we see a significant price drop in both the 360, and the PS3.


That wraps up this week's edition of Fact or Fiction. Stephen and Todd went 4 for 6 agreeing more then they disagreed. As always, I will go ahead and talk about Co-operative Multiplayer. Here is last week's show, and I hope you will join us for the live broadcast:



I hope everyone has a good week, and until next week, happy gaming

comments powered by